Wellington International is Revolutionizing Sustainability in Horse Sport as First North American Event to Launch Initiative Dedicated to Major Green Solutions
Wellington International, Global Equestrian Group and Carbon Hoofprint team up to create a more sustainable future for the equestrian industry
Wellington, FL - February 9, 2023 - Wellington International is thrilled to announce a partnership with Megan Fellows of Carbon Hoofprint to oversee a newly created focus on sustainability at the Winter Equestrian Festival (WEF). Together, they will develop a shared vision to make the world-class facility and organization an industry leader in environmental initiatives. As one of the largest equestrian competitions in the world, Wellington International is seizing the role to reinvent the sport with a dedicated company-wide commitment to impactful green initiatives and positive change for the local community and beyond.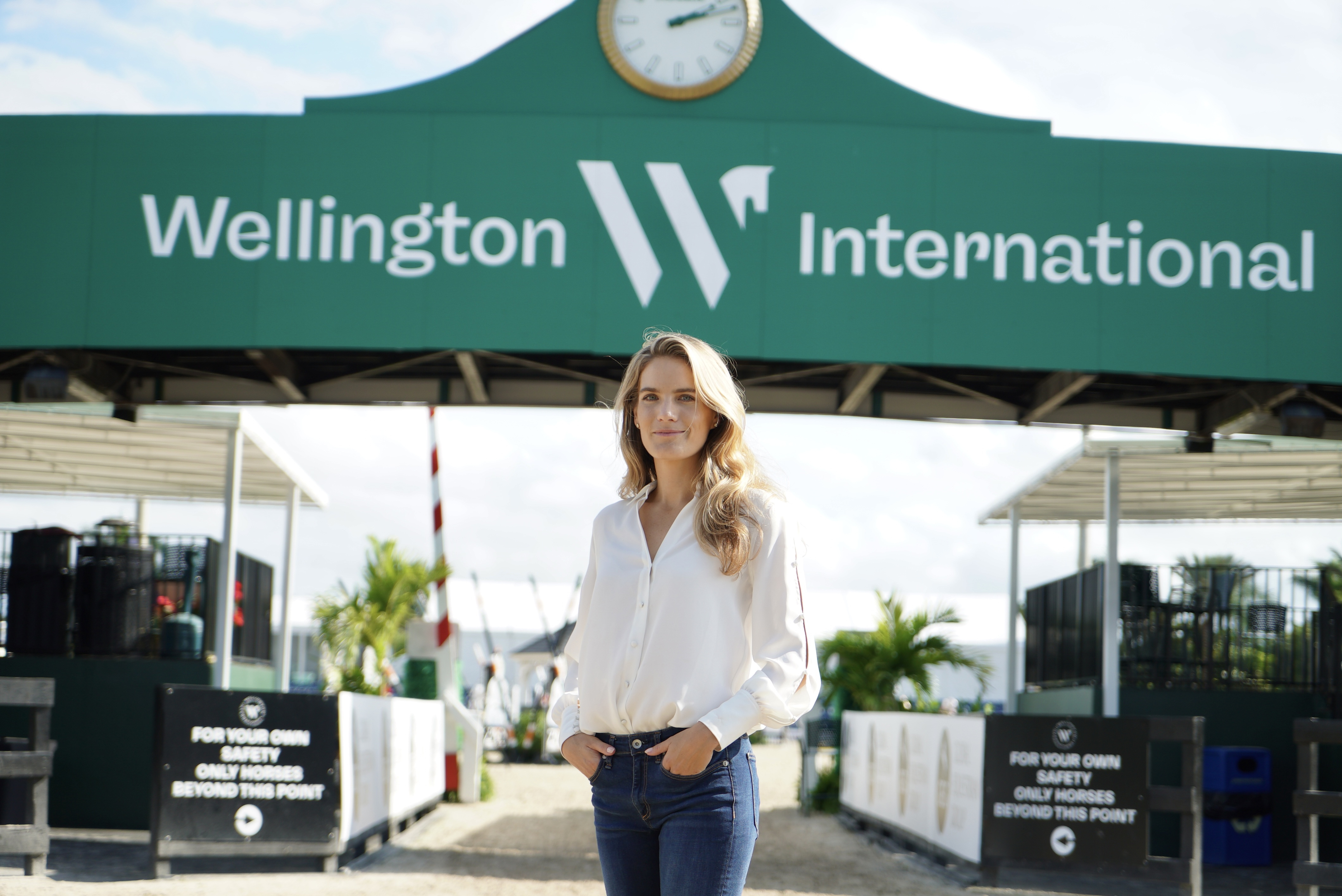 This collaboration and renewed focus on sustainability will support Wellington International's goal to set a higher standard by elevating the athlete and spectator experience to new heights as one of the most sustainable and purpose-driven equestrian sport venues in the world. As an organization that prides itself on "Setting New Standards", sustainability and awareness of our impact on the environment cannot go unnoticed. Wellington International's partnership with Fellows, who is a sustainability expert and life-long equestrian, will allow her to work hand-in-hand with WEF's teams and leadership to study the organization's current operations and co-develop a sustainability strategy for the show to lead the equestrian world in environmental impact.
"We are excited to be the first show taking major steps in the industry to truly make sustainability a main business priority moving forward," said Michael Stone, President of Equestrian Sport Productions. "As a team and a community, we care about our impact and know we have a duty as a leader in the sport to encourage these types of changes in order for us to be resilient and match with the highest standards and levels of integrity of our sport and community."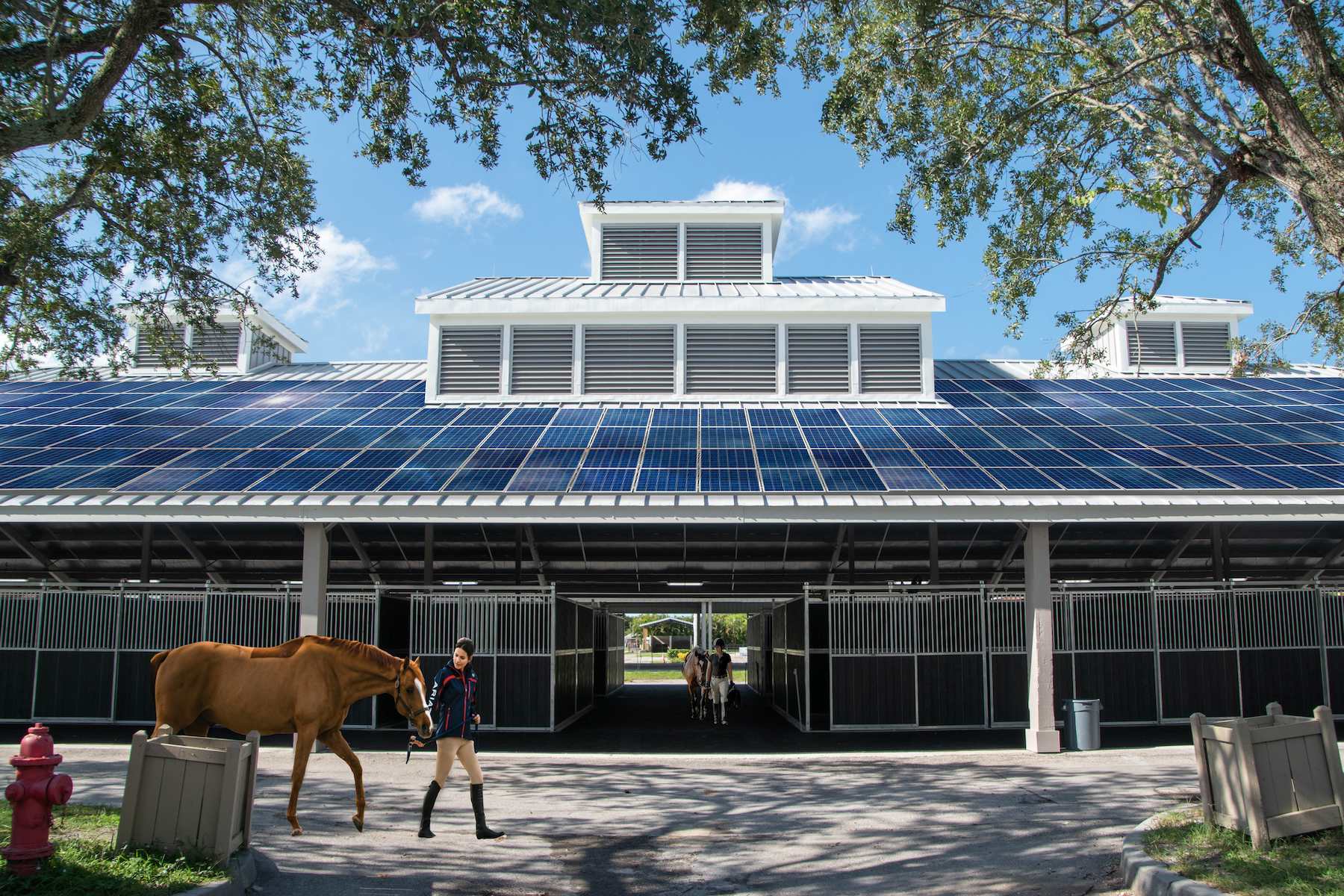 Her previous roles working for the globally-recognized environmental brands of National Geographic and Greentown Labs, the world's largest climate technology startup incubator, have built a strong foundation and passion for sustainability that Megan is enthusiastic to bring to Wellington International and the larger equestrian community as a whole. 
"Sustainability for a unique facility like Wellington International is no easy task, and I am beyond excited for the opportunity to combine my experience working in sustainability with my passion for horses in a place that means so much to me, and where I believe has so much potential to do good," said Megan Fellows. "For me, it goes beyond what we can do at Wellington International and extends into who we can inspire to go out and do more for the world. It's an opportunity to enact real change."
In addition to priorities around energy, water, and waste, one of the most innovative projects underway is looking into manure utilization that would that would turn hundreds of thousands of tons of horse waste into natural gas or hydrogen, a project that would be the first of its kind in North America. Through the innovative ideas and solutions implemented by WEF's teams, their hope is to set a new sustainability bar for the equestrian sports and events industry. 
"I have been extremely pleased in working with Wellington International so far, whose team has already been so eager and collaborative in working towards solutions and I admire their commitment to making major change. Not just the fluffy stuff, but real change. If we can do it at Wellington International, the most well-known and prestigious equestrian venue in the world, we should be able to pave the way to set new standards to do it everywhere."
As part of the initiative, Fellows will use the 2023 season to perform a comprehensive review and look to the community for further support and input.
If you want to stay on top of these sustainability updates or be involved, please connect with us HERE.
About Wellington International
Wellington International is the home of the internationally recognized Winter Equestrian Festival (WEF) as well as nearly 28 weeks of the Annual Series horse shows. WEF came to Wellington in 1974 and boasts more than 155 acres, 18 competition arenas, over 250 permanent equine stalls, horse trails, pedestrian paths, and golf cart tracks. This award-winning venue operates the largest and longest-running hunter/jumper horse show in the world while annually welcoming thousands of riders from all 50 states and more than 42 countries. In addition to equestrian sporting events, Wellington International offers VIP, hospitality, event spaces, world-class shopping and much more! With the support of their parent company, the Global Equestrian Group (GEG), Wellington International is focused on the future of equestrian sport to better serve exhibitors, stakeholders, and community. To learn more about Wellington International, visit www.wellingtoninternational.com.
About Carbon Hoofprint
Carbon Hoofprint provides fully integrated design and project management of sustainable solutions for stakeholders in the equestrian industry. Carbon Hoofprint's team deeply knows the equestrian niche and brings together the unique know-how of horses to implement practical investments that improve brand value, save money, and reduce environmental impact. Carbon Hoofprint is on a mission to create radical sustainable change within the equestrian industry and lower the "Carbon Hoofprint" of our sport. To learn more about Carbon Hoofprint, visit www.CarbonHoofprint.com.