Cheer on the competitors from your private, ringside box seat!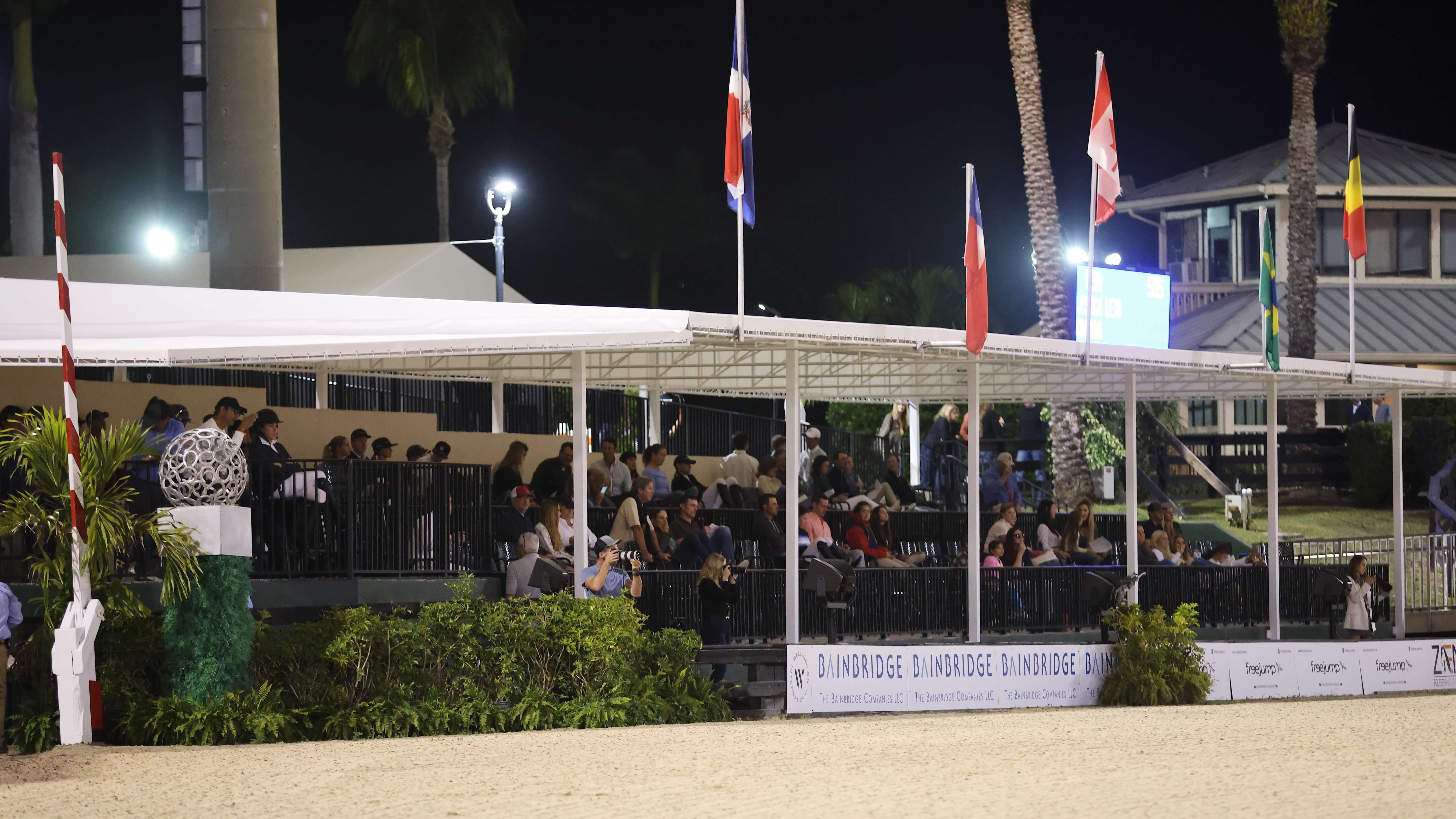 Enjoy the show no matter the weather.
Enjoy the competition close to the action in our highly coveted VIP Box  Seats. Located on either side of the in-gate where riders enter and exit the arena. All Box Seats are covered from the weather and are sold by the individual seat for the full 13-week season. Each box holds 8 seats.
Seats are available for your sole use each Wednesday through Sunday, with the first competition beginning at 8:00 a.m. Your season box seat includes the week's featured competition, Saturday Night Lights. The Tiki Hut is conveniently located next to the box seats ready to satisfy all your beverage and dining needs.
For pricing and availability, don't hesitate to contact our Director of VIP Sales, Kathleen LaMour, at klamour@wellingtoninternational.com.