A unique dining experience for the Grand Prix and Wellington's premier afterparty following the competition.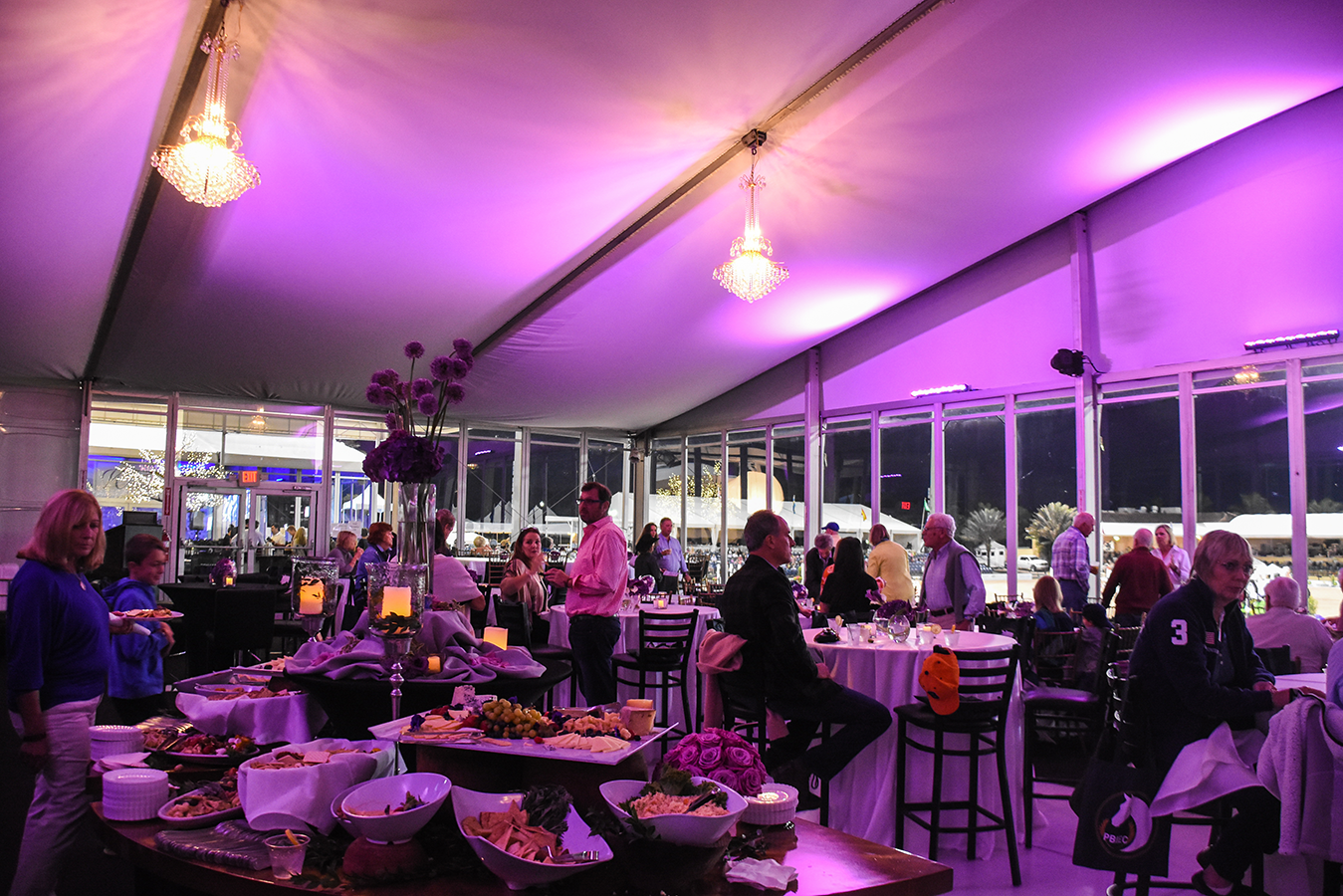 Saturday Night Lights
Interested in all the highest levels of competition? Reserve your table in the Gallery for all the 4* and 5* Grand Prix action! Tables of eight, six, and four are offered as an all-inclusive package for seven of our top Saturday Night Light events. This dynamic venue combines floor-to-ceiling windows with an open-air front row to maximize your equestrian viewing experience. Indulge in a full buffet, open bar package, and complimentary general parking all included with your reserved table. Following the competition, the party continues as the Gallery transforms into a nightclub for those ages 21 and up.
Available dates:
** WEF 12, Saturday, April 1 - CSI 5*
21 and up during competition on this night only
The cost will be $50 per ticket
Tickets will only be sold at The Gallery door starting at 6 p.m.
Seating is first-come, first-served
Guests can enjoy the food vendors conveniently located on the terrace outside of the venue
A full bar will be available for beverage purchases