Enjoy direct access to exciting competitions, first-class service, and delicious catering. From the informal Tiki Hut to the exclusive atmosphere in the International Club, there are venues for every individual and group.
The International Club
The Stylish Member Space
Wellington International's range of hospitality suites is a testament to luxury, exclusivity, and an unparalleled equestrian viewing experience. At the heart of it is The International Club, a private enclave boasting panoramic views of the International Arena. This members-only pavilion caters to an elite circle of horse aficionados, including riders, sponsors, celebrities, and top-tier business professionals. Members enjoy complimentary breakfast, lunch, and beverages for up to six guests from Wednesday to Sunday, and dinner is on the house during special night events.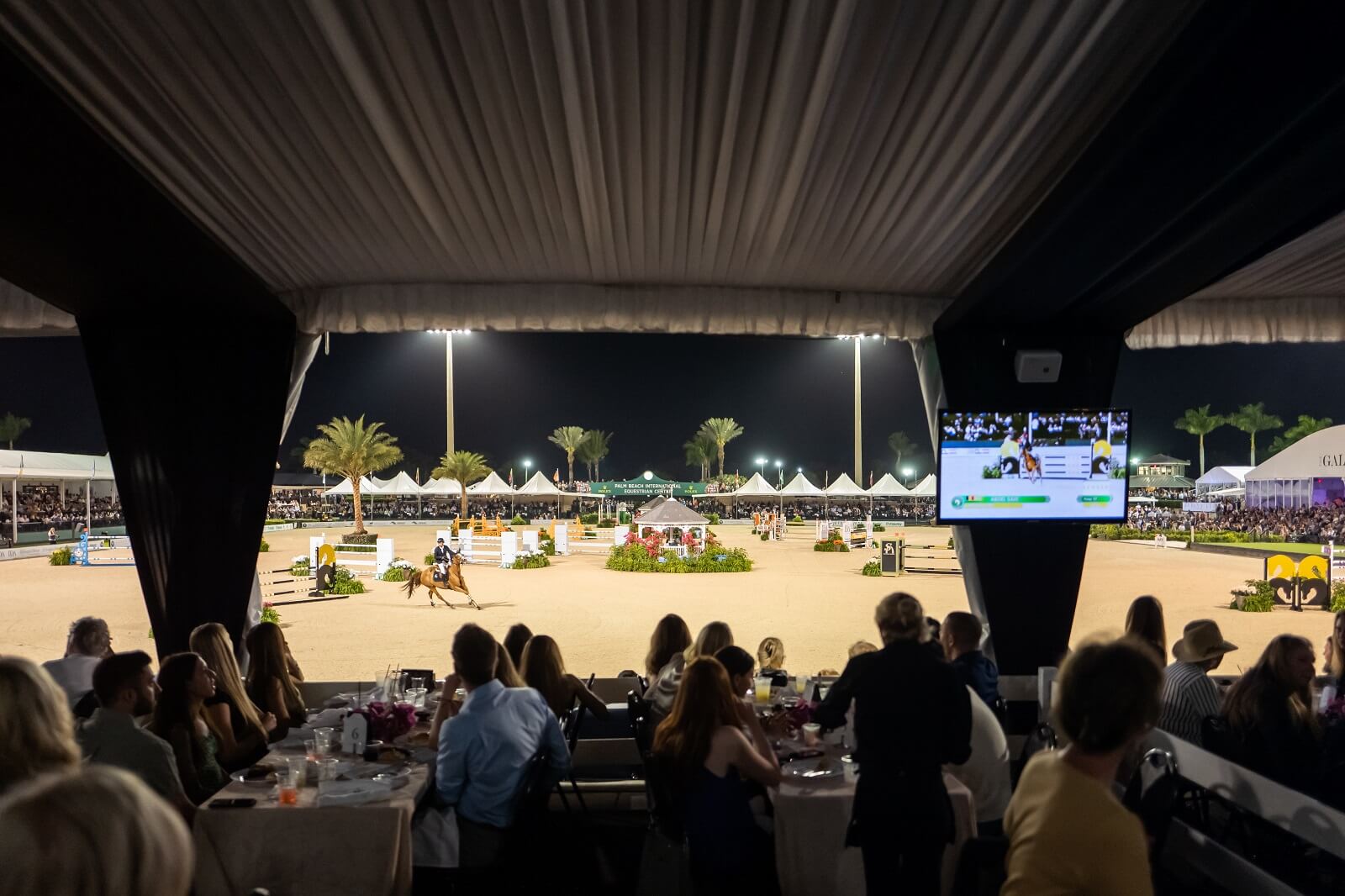 Blue Ribbon Club
Experience Elite Equestrian Excellence at The Blue Ribbon Club!
This charming open-air setting provides a front-row seat to top-tier show jumping events. With tables for eight, six, and four guests available most Saturday evenings, your reservation also indulges you in a lavish buffet and comprehensive open bar package. The club's expansive, multi-leveled pavilion also caters to larger gatherings, making it perfect for group events. Gather your loved ones and book your spot today!
🌟 Tickets will be available soon! Stay tuned and ensure you grab your spot for an unforgettable experience. Don't miss out! 🎫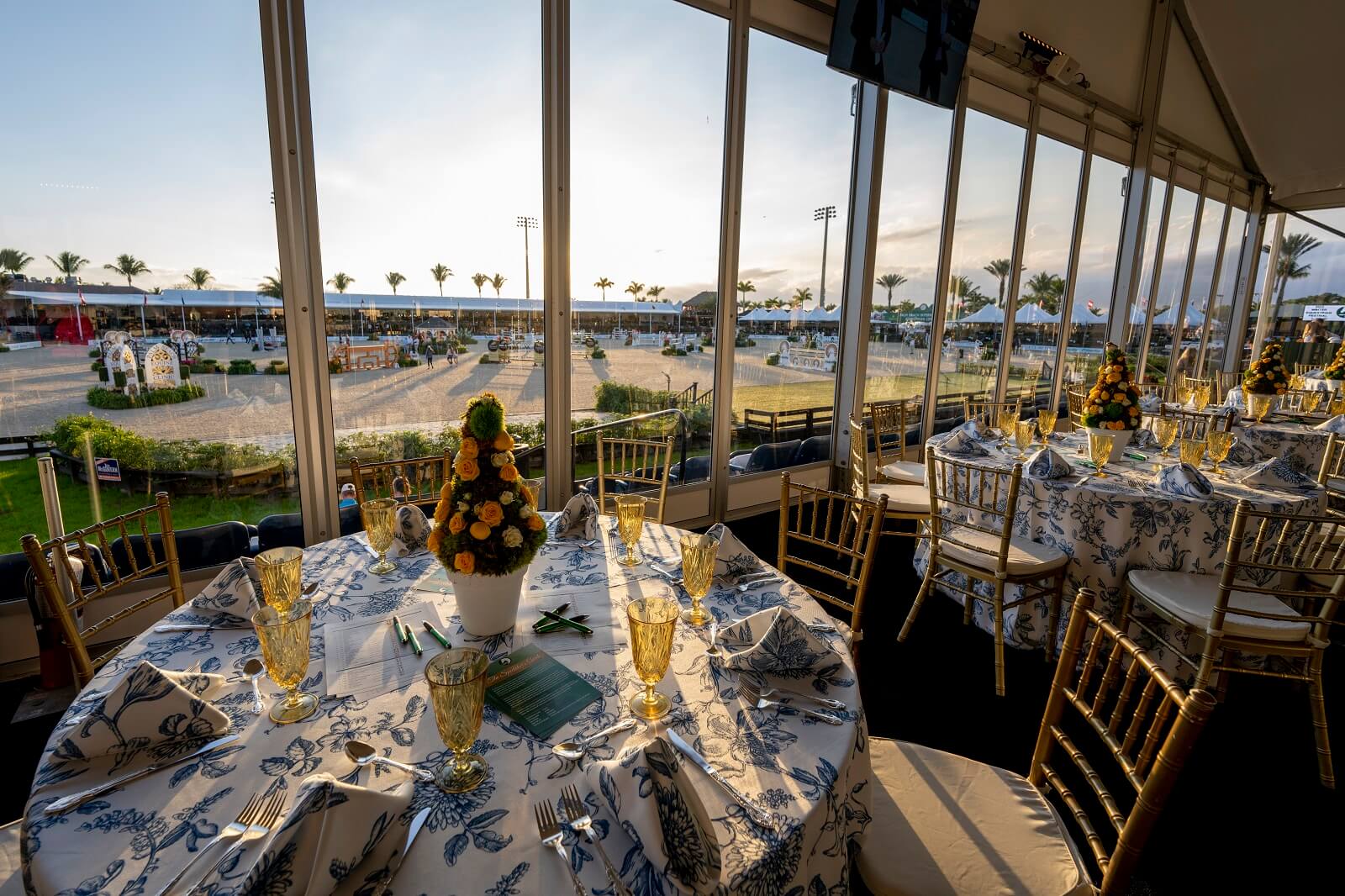 Wellington Club
Perfect for Events and Groups
The Wellington Club stands out as the ideal venue for diverse events. From elegant cocktail parties and business luncheons to charity fundraisers and grand celebrations, this space is designed to cater to various functions. Our space is equipped with floor-to-ceiling glass windows, ensuring a clear view of the International Arena, all within a comfortable air-conditioned environment. Additionally, a wide range of decor options is available to enhance your event's ambiance. It's perfectly suited for gatherings ranging from 75 to 175 attendees.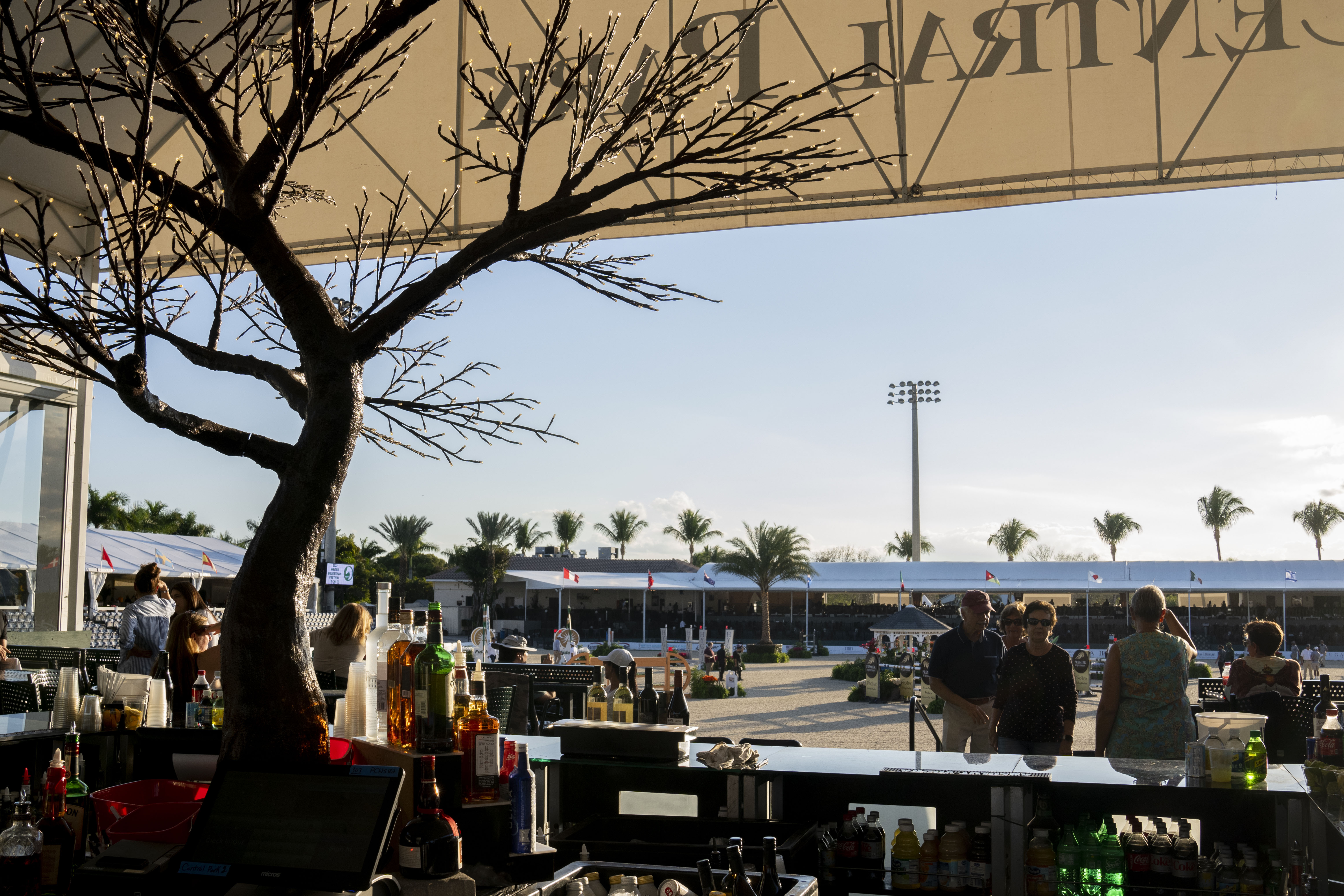 Central Park
Your Centerstage View
Nestled between The Gallery and the Wellington Club, Central Park provides an al fresco setting that places spectators right in the heart of the action. Elevated alongside the International Arena's long side, it grants an unmatched vantage point for watching feature classes in the principal ring. Conveniently, there's no need for tickets or reservations – it operates on a first-come, first-served basis. Enhancing the experience, the Tequila 512 bar is available, complemented by food vendors, especially on Saturday evenings.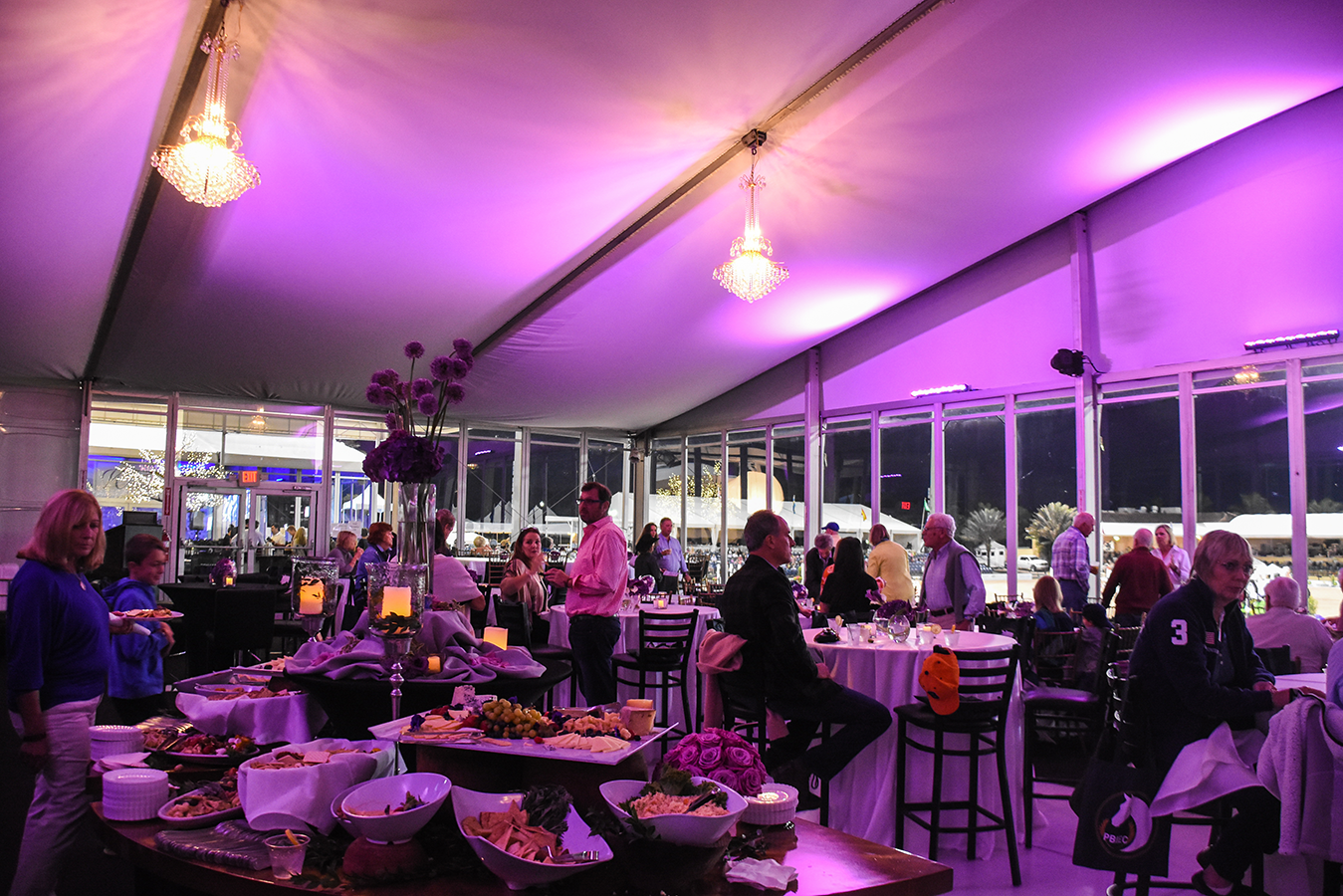 The Gallery
Secure Your Spot in the Gallery for Premier 4* & 5* Grand Prix Moments!
Choose from tables of eight, six, or four for an unparalleled package during seven of our elite Saturday Night Light events. This unique venue melds vast windows with an open-front row, ensuring an immersive equestrian spectacle. Delight in a sumptuous buffet, an open bar, and free general parking – all part of your table reservation. And once the competition wraps up, the Gallery seamlessly shifts into an exclusive nightclub for guests aged 21 and over.
🌟 Tickets will be available soon! Stay tuned and ensure you grab your spot for an unforgettable experience. Don't miss out! 🎫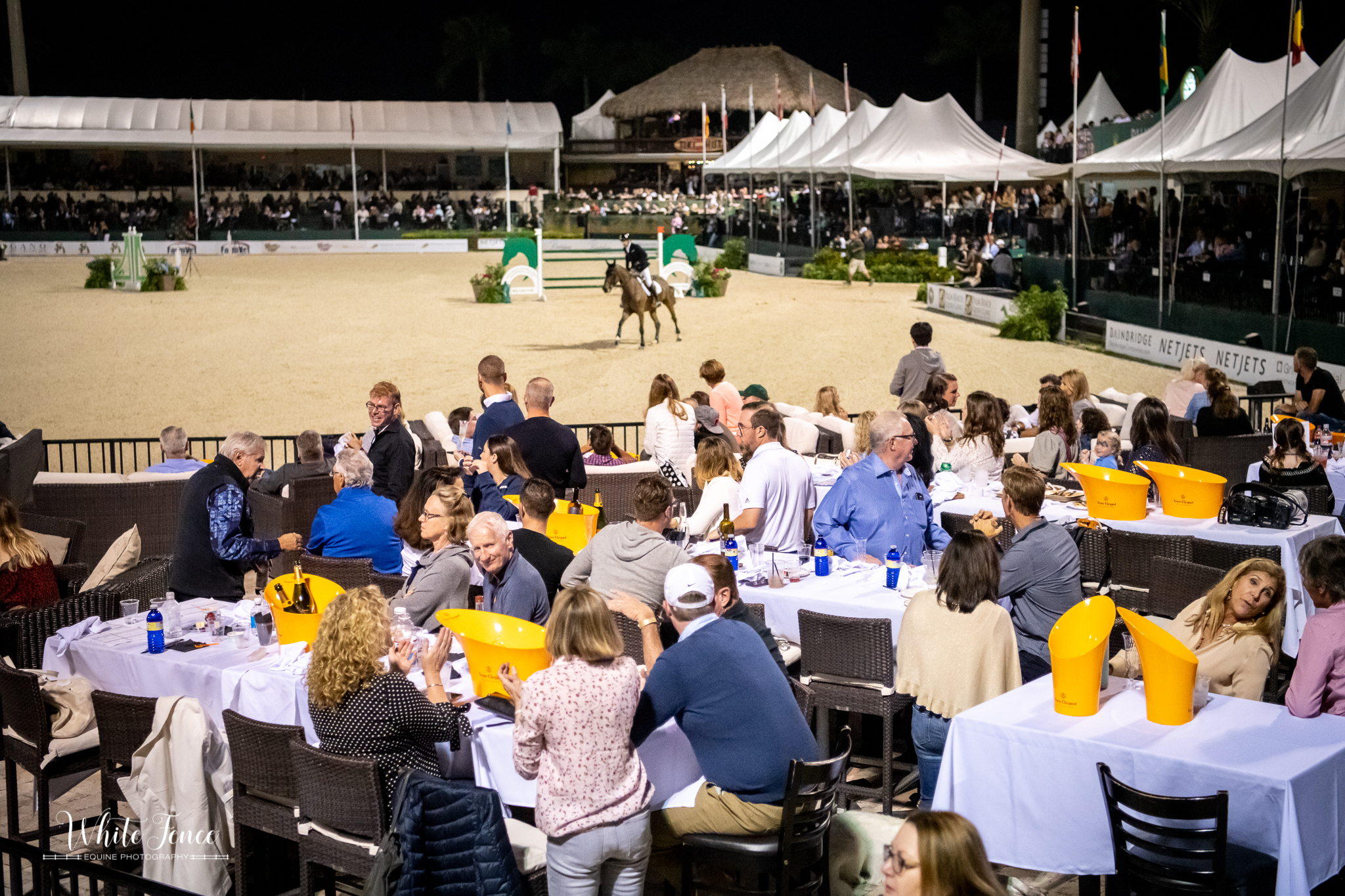 The Beachside
Dine with a View at The Beachside: Savor a Buffet and Bottle Service with Prime Arena Views!
Dive into a delightful dinner buffet and choose from select bottle services, complemented by a cash bar, all while soaking in the open-air ambiance of Beachside. With an elevated sideline vantage of the International Arena, you're ensured the best seat in the house. Opt for tables of 4, 6, 8, or 10, or secure individual tickets. For a more relaxed experience, couch seating accommodates up to 6 guests.
For Beachside Only: To purchase tickets, please click HERE. For more information or to purchase individual tickets, contact Lauren Lam at lauren@fashioncuisinegroup.com or 561-252-4290.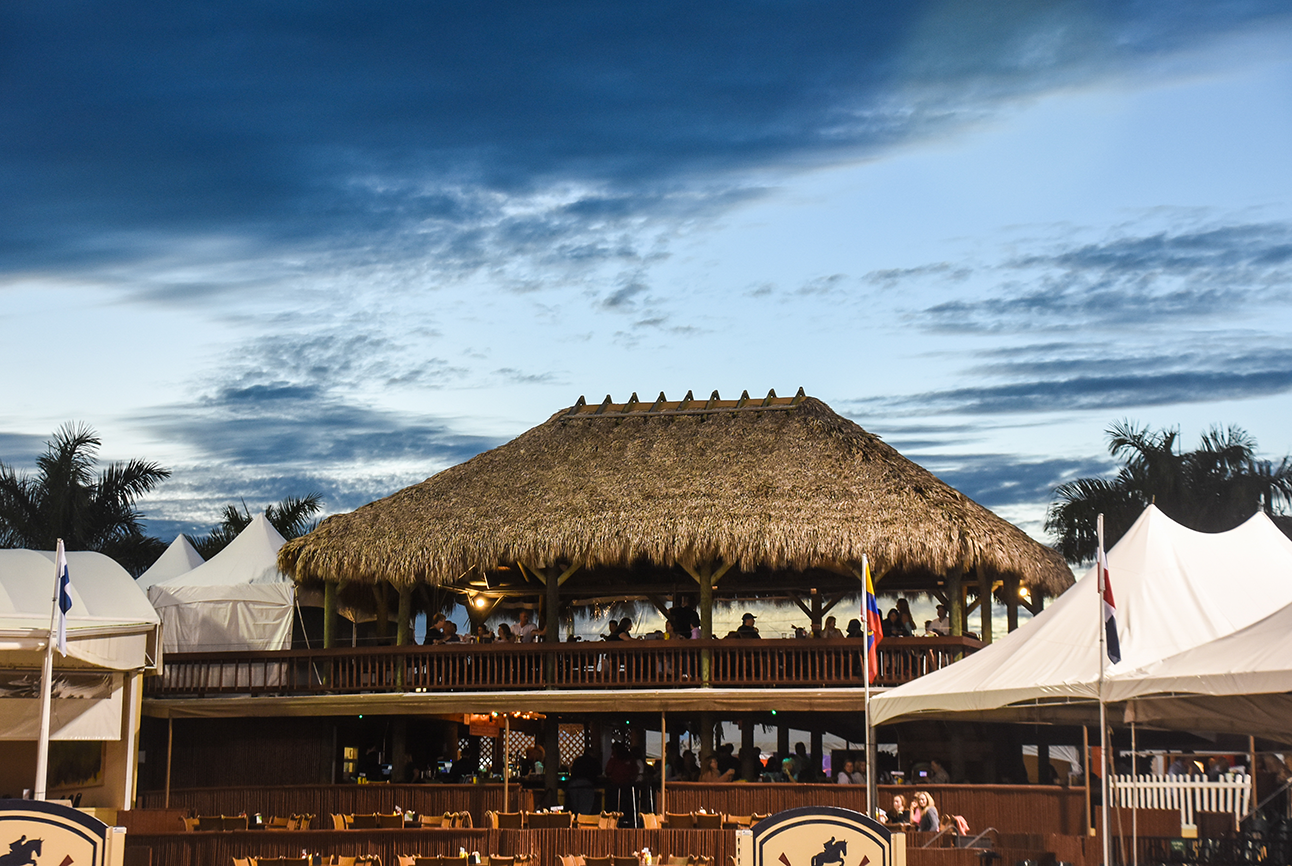 The Tiki Hut
Tropical Vibes Await
Embrace the lively atmosphere of this open-air haven. The Tiki Hut, with its stunning vistas of the International Arena, caters to those who enjoy laid-back vibes under the sun. It's more than just a view; the venue also offers catering services and a bar for attendees. The two-tiered architecture of the Tiki Hut mirrors the relaxed ambiance of a quintessential Florida eatery, boasting a wooden framework topped with a palm-thatched canopy, instantly transporting guests to a tropical paradise. While reservations for tables are open for Saturday evening festivities during the Winter Equestrian Festival, on other occasions, seating operates on a first-come, first-served basis.