Welcome to Saturday Night Lights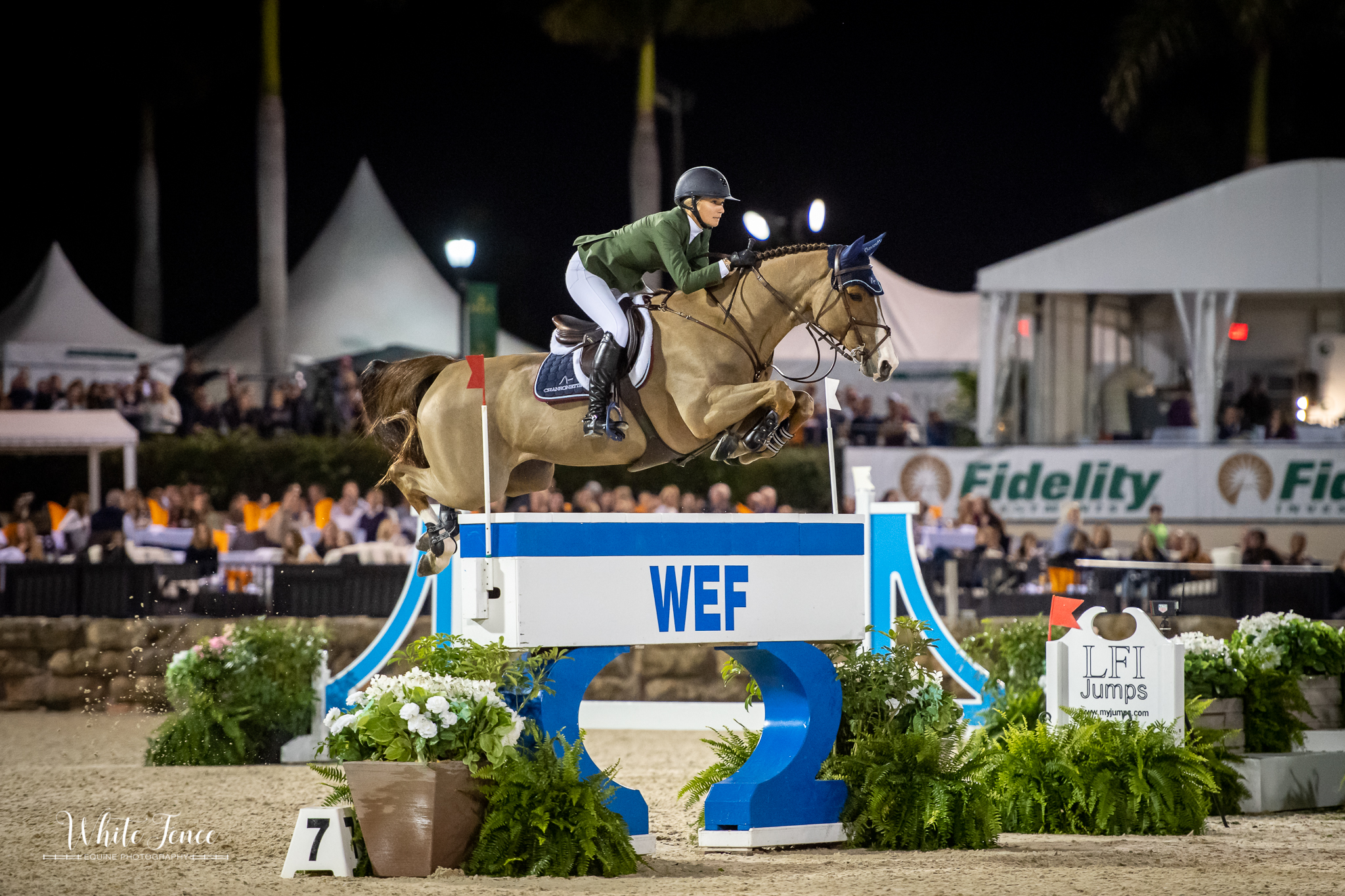 Spectators are welcome at Wellington International from Wednesday through Sunday, but the week's feature event is Saturday Night Lights! In 2024, the WEF season will take place from January 3 – March 31.
This event is a Grand Prix equestrian competition featuring food, fun, live music, and the highest level of competitive show jumping at Wellington International on Saturday evenings during the Winter Equestrian Festival, January through early April.
Bring your friends and family! Each week visitors can expect a live band, face painting, games, pony rides, petting zoo, magician, and stilt walkers, all for free!
If you've never been to a horse show before, we recommend visiting our Horse Show 101 page to learn more about the competition you'll be watching!
General admission is free! Just pay $20 per car for parking.
Wellington International Spectator Entrance:
3400 Equestrian Club Drive
Wellington, FL 33414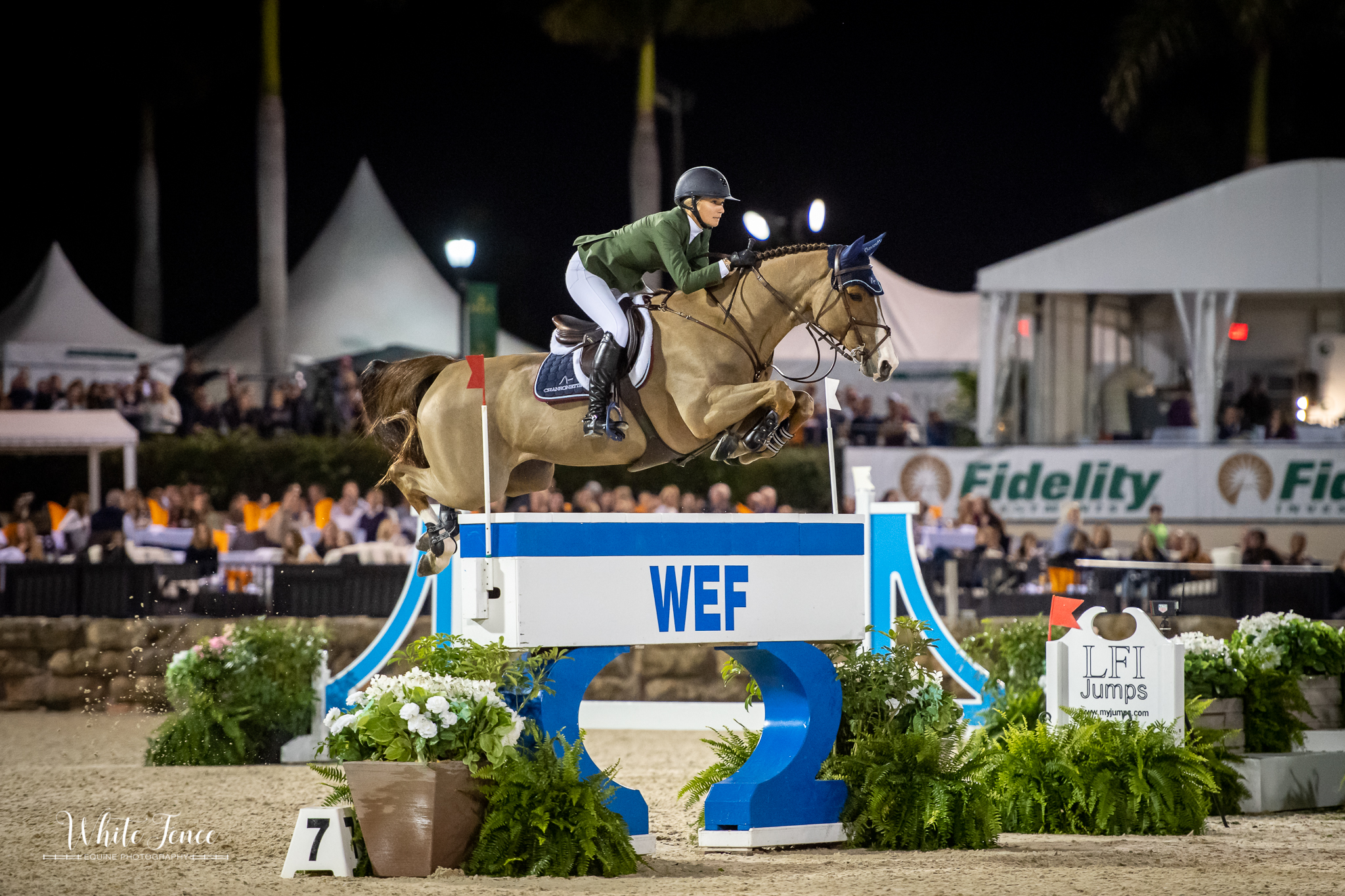 Gates open at 6:00 p.m. through March 31, and the competition starts at 7:00 p.m. For the final three weeks, gates open at 6:30 p.m., and the class begins at 7:30 p.m. Make sure to arrive early to claim your spot, get some food from one of our vendors or restaurants, and shop for clothes, accessories, and more!
Please note that many food vendors surrounding the International Arena are cashless, meaning you will need a credit or debit card to purchase food.  
Upgraded Hospitality Venues during Saturday Night Lights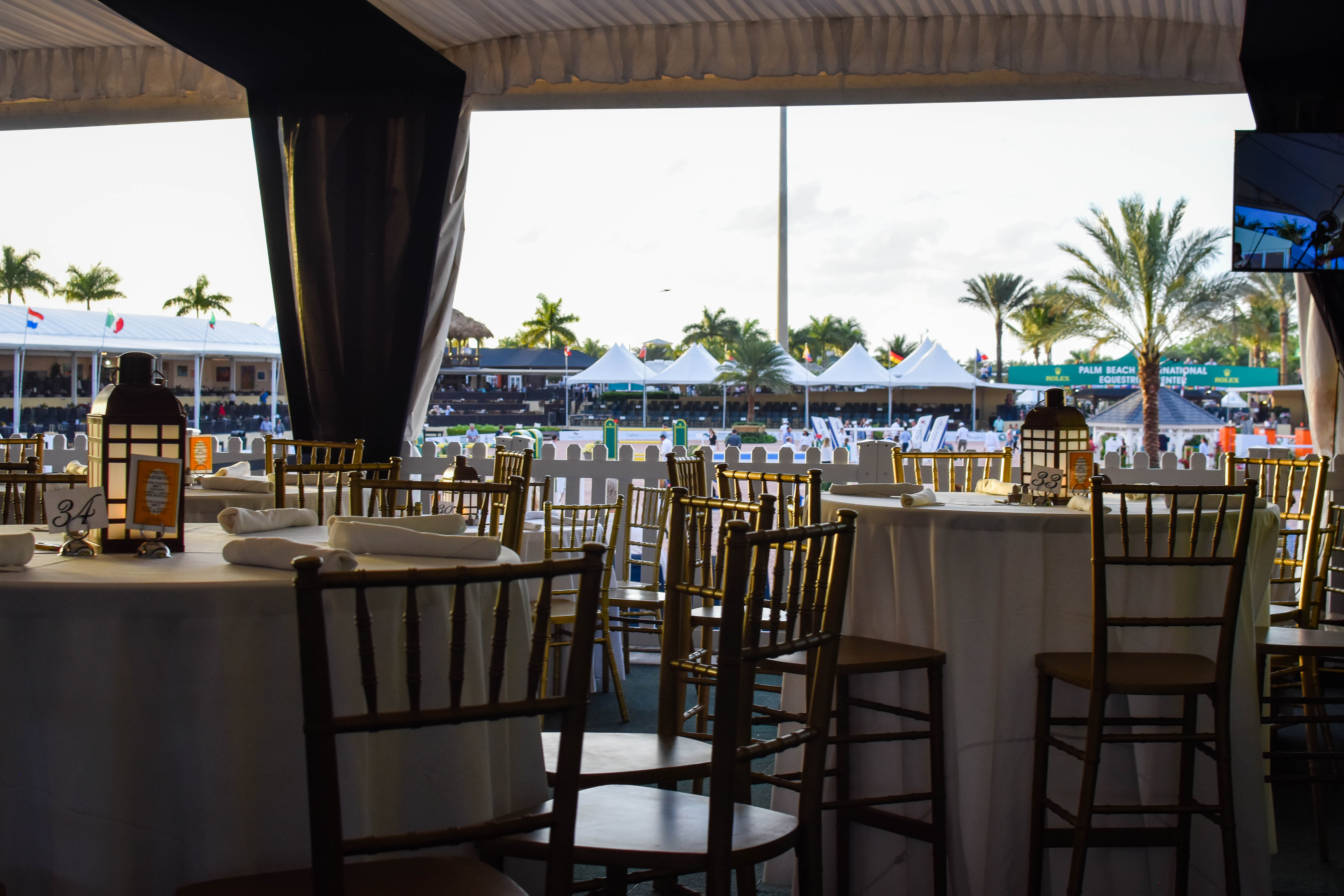 The Blue Ribbon Club
Looking for an elevated experience? A table in The Suites offers prime viewing of the exciting show jumping action in an exclusive ticketed-only area along with a full buffet and bar package.
Tables of 8, 6, and 4 persons are available in the Blue Ribbon Club nearly every Saturday evening. 
The Gallery
Secure your table in the Gallery for all the 4* and 5* Grand Prix action! Full tables of 4, 6, and 8 are offered as an all-inclusive package for 7 of our top Saturday night events.
Enjoy prime viewing of the competition in a semi-enclosed venue with general parking, full buffet and signature bar package included. Following the Saturday Night Lights show, the Gallery transforms into a nightclub.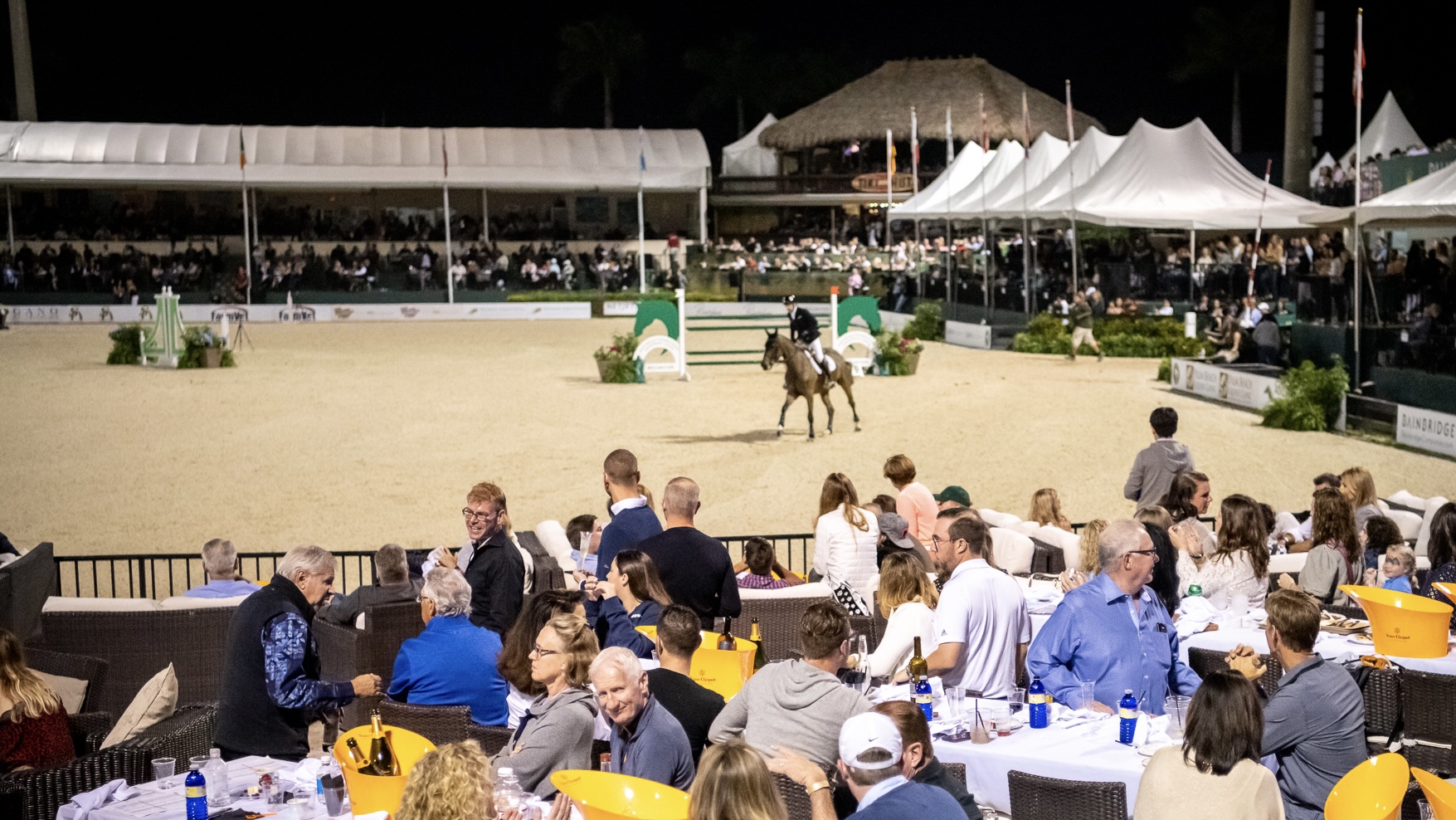 Beachside
Keep up with all the show-jumping action during Saturday Night Lights while enjoying a dinner buffet, select bottle service, and a cash bar at Beachside. Located right next to the International Arena,
Beachside is an open-air space that offers full tables of 4, 6,8 and 10, as well as individual tickets. Couch seating is also available for up to 6 guests.
To purchase tickets, please click HERE. For more information or to purchase individual tickets, contact Lauren Lam at laurenlam4@gmail.com or 561-252-4290.