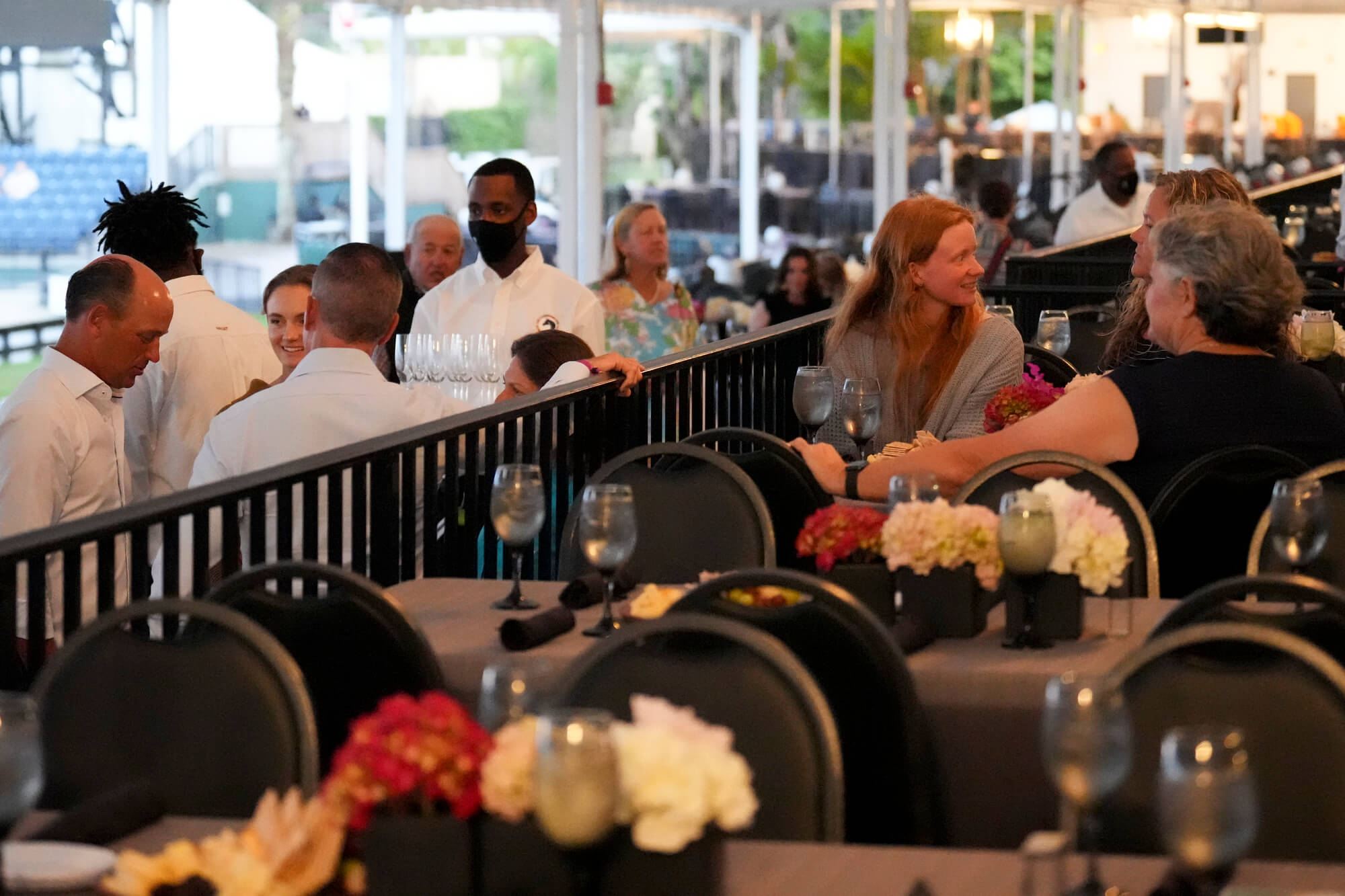 About The International Club Membership
Each morning the doors open at 7:45 a.m. with a class in the ring beginning at 8:00 a.m. Breakfast buffet with stations from 8 a.m. - 11 a.m. a lunch buffet with stations 12 p.m. - 3 p.m. (ending times vary).
Members are taken to and from the International Club from the VIP lot aboard a designated VIP Golf Cart where they receive access to the club during the full WEF season. This membership includes the featured event of the week, the Saturday Night Lights Grand Prix.  
Saturday night dinner buffet begins at 6 p.m. with fresh new items weekly. Membership includes an open bar and non-alcoholic beverages during all club hours Wednesdays through Sundays.  
Members get comfortably seated at their season table/seat in the International Club identified with a custom nameplate. 
In addition to 13 weeks of competition at Wellington International, members enjoy 4 weeks of FEI competition on a beautiful Derby field at Equestrian Village concurrently with the same amenities as the International Club.  
Many additional events are included in the membership as well, such as U25 evening competitions and the Equitation Championship.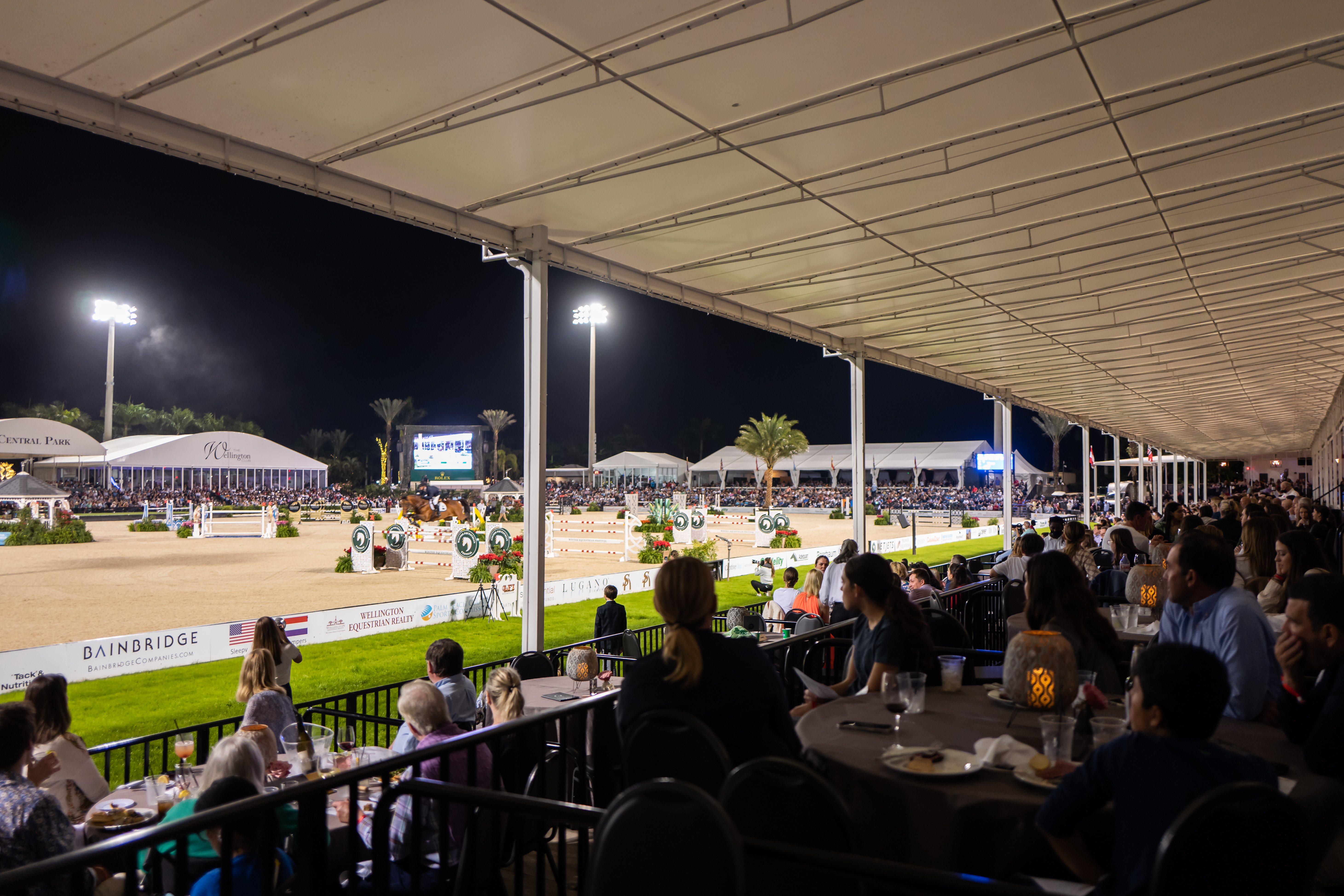 Ticket Options at The International Club
Limited Individual event tickets may be purchased based on availability. Ticket options include full-day tickets that begin at 7:45 am with breakfast, lunch at noon and an open bar for the day and end with the final competition award of the day. The half day begins at noon and includes lunch and an open bar through the end of the day competition awards. Evening tickets are valid at 6 pm and include a dinner buffet, open bar for the duration of the evening competition awards.