Welcome to another WEF 2023 Rider Spotlight! This week, we chatted with Sam Walker, a successful Canadian equestrian. Walker has been riding since a young age and has competed in numerous Grand Prix events, including winning several medals for Team Canada at the North American Youth Championships. He is also a top U25 rider and trains with former German Olympian, Ulrich Kirchhoff.
Alongside his family, Walker runs Sam Walker Inc, offering equestrian sales and coaching services. During the WEF 2023 season, he placed in the top five in the Palm Beach Equine Clinic National Grand Prix with his horse, Equine America Ivanhoe GPH. This week, he will compete in five-star classes with his team.
In the full article, you can learn more about Walker's equestrian background, his pride in representing Canada, and the advice he has learned throughout his career.
How did you get into riding?  
I grew up on a farm in Canada just about forty-five minutes north of Toronto. My family always had horses, and my parents have been in the business for thirty-five years. I naturally gravitated towards animals at a very young age. I couldn't tell you when I truly sat on a horse for the first time, but I can tell you that from growing up on a farm, I was always fully emerged in the horse sport.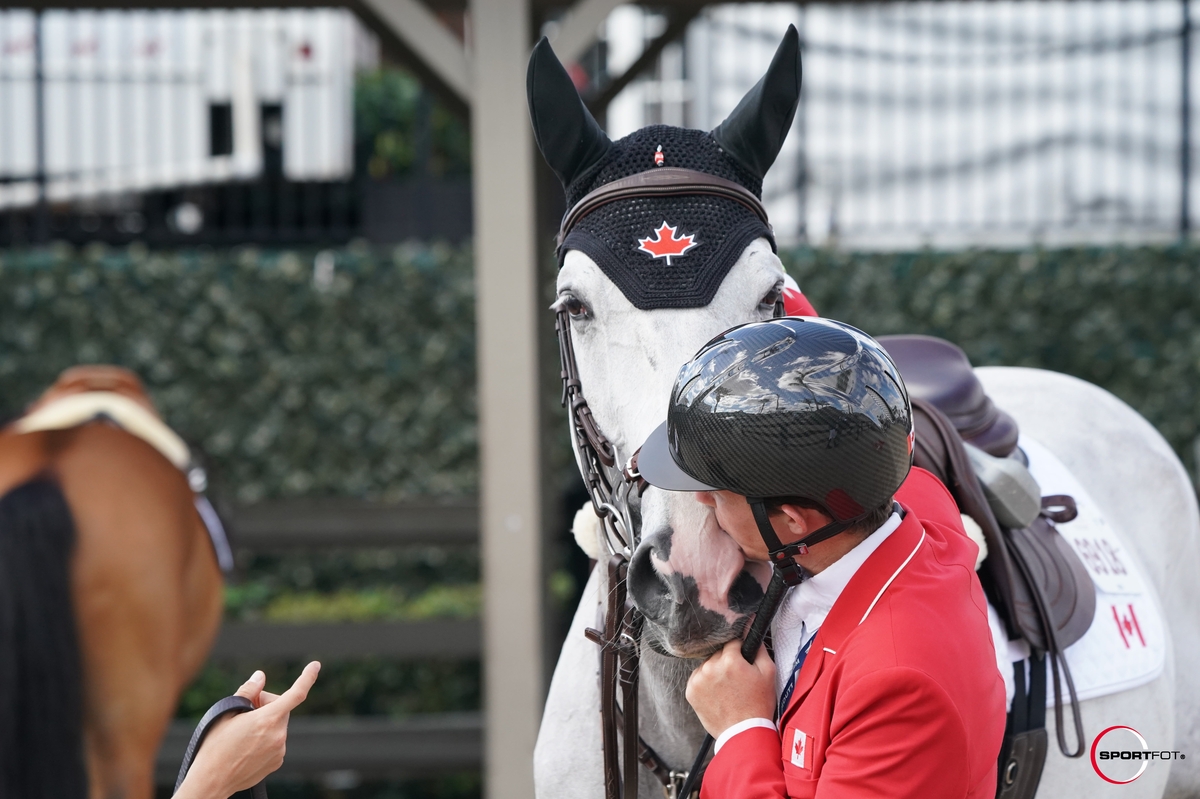 Canada recently won the Nations Cup here at WEF 2023. You've represented Canada numerous times including the 2022 North American Youth Championships, coming home with a bronze medal. What does it feel like to represent your nation, and one with so many fans? 
Canada has always been known as the quote-on-quote underdog going into any Nations Cup or team event, but I think this past week we truly had a very, very strong team. I'm very grateful to say that I was the fifth rider selected in such a strong group. To see my team go out there and produce a result with our brand-new Chef D'Équipe, Ian Millar, is quite an accomplishment. In terms of my experiences at the North American Youth Championships, the past three times Team Canada has competed there, we've produced a medal, one of them being the gold medal that we had in 2019. It's been a great opportunity for me, and lots of other young riders to not only prepare for senior Nations Cups, but also a great opportunity to represent your nation early on in your career.  
You've acquired quite the string of horses throughout your career. What are some of the most important qualities you look for in a horse?  
 I think a lot of people look for the same factors: Being fast, careful, and with good scope as the jumps get quite large, especially when you start jumping the four- and five-star level. I think it really requires a horse with a lot of athletic ability to be able to produce results at that height. So, for me, I definitely look for horses that are very scopey and careful and have nice rideability. I don't come from a family where I can go out and buy whatever horse I want, so all of mine are produced and I'm very proud to say that. We have made horses that have been able to perform to their best ability, so at such a young age I'm proud to have such a great team behind me that can make horses up to produce great results like we're doing. I have a mare named Nalu Quality who will be jumping the five-stars this week, and hopefully the Grand Prix, so we'll see how the qualifier goes. I also have my other horse Ivanhoe GPH, from Ellen Whittaker, which is a new partnership, but we're looking to build towards championships and Nations Cup teams in the future. He was the reserve horse last week and he was great in the Grand Prix earlier this season, so I'm very proud and excited to continue riding him.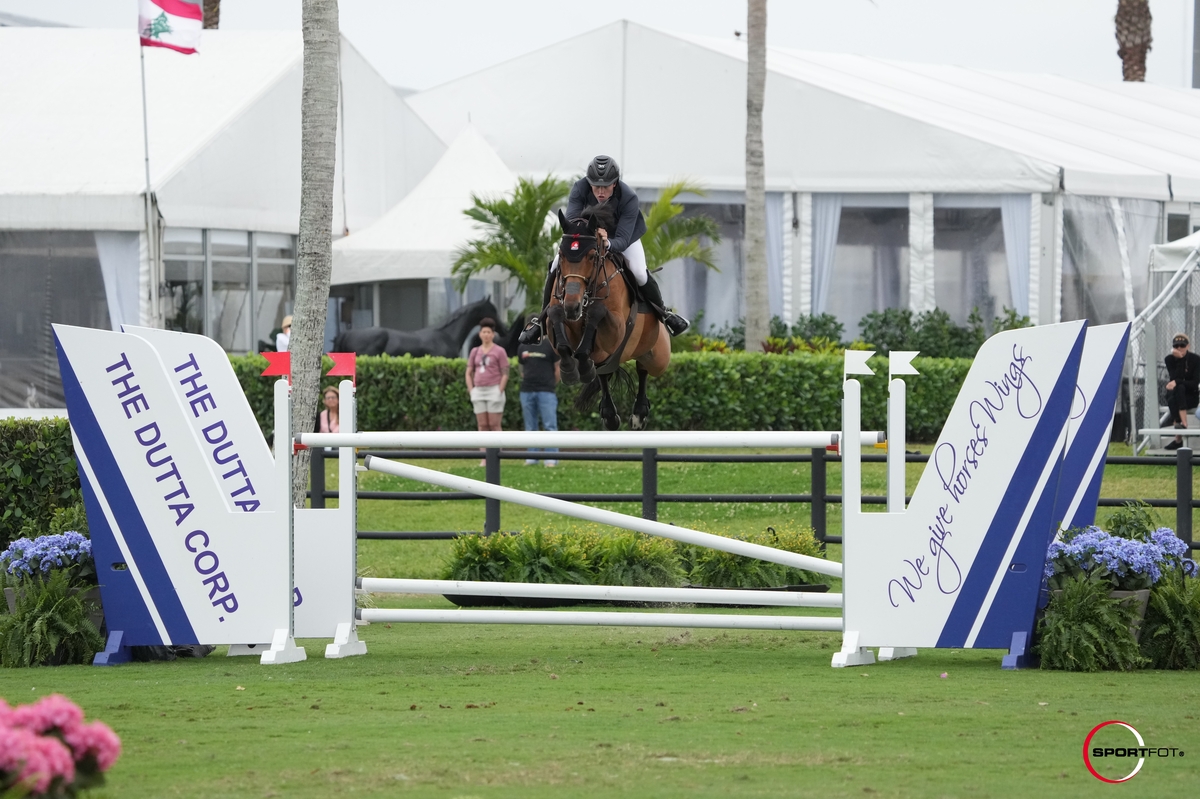 You've added training to your job description over recent years. What piece of advice do you often give to your students?  
I think that the biggest piece of advice for me actually comes from the mental side of things. This sport is very difficult, arguably one of the hardest sports in the world. A piece of advice that I give to everyone and constantly remind myself is, as always, to manage your expectations and to remember that you do the sport because of your love for horses. You know, even the best riders in the world only win about eight percent of the time. If you win eight in every hundred classes that's very good and at the end of the day, I think that it takes somebody with a very strong mind to do the sport and to do it consistently.  
What is one of your goals for this season?  
I would really, really love to jump the Rolex Grand Prix during WEF twelve. I think that's a big goal for a lot of the riders down here. I'm hoping that with my younger horses, I can move them up to that level, but overall, just continuing to put in solid rounds and jump clear, including in the bigger classes, is important to me. I will be taking every day as it is and following the signals my horses give me.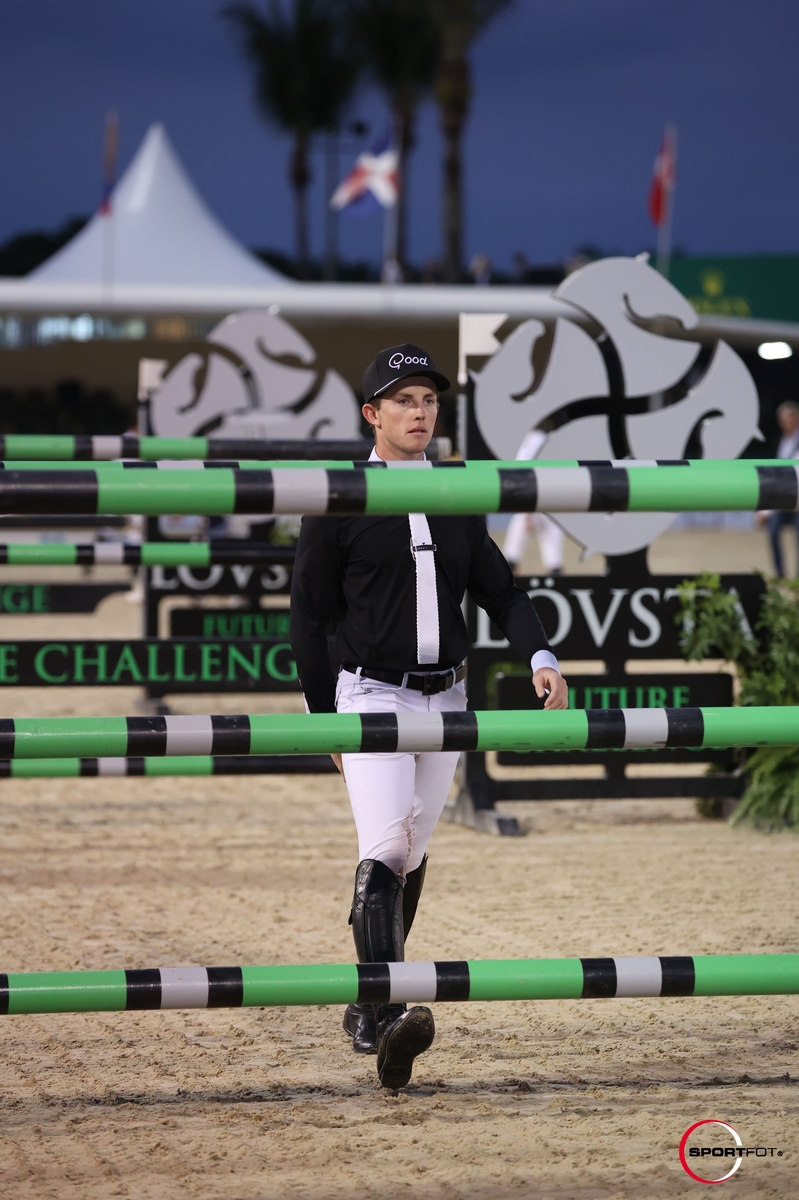 Is it true that Canadians are exceptionally nice people?  
Well, I think so. I think we're very nice, but we're all extremely competitive. Nobody wants to lose, and everybody wants to do their best, but I think we all support each other in a great, healthy way. We have such a great environment in Canada right now and there's a lot of young riders coming up that are hungry to win. I can see our team growing and us becoming a much more dominant force in the Nations Cup. 
Keep an eye out for Sam Walker and his team during this five-star week!