Lövsta Future Challenge is proud to continue their series in the United States, supporting young horses to reach their full potential, in both dressage and jumping.
"What started off as a national tour in dressage for U25 riders and young Grand Prix-horses has now become one of the world's leading efforts in supporting young talents. Our tours are spreading all over the world and this is now our fifth year in the USA. We brought Lövsta Future Challenge to Wellington, because Wellington has offered us, for over 10 years now, the most wonderful place to come and train and compete and is generous and hospitable. So, we said we wanted to give something back," says Antonia Ax:son Johnson, owner Lövsta Stuteri and founder of Lövsta Future Challenge.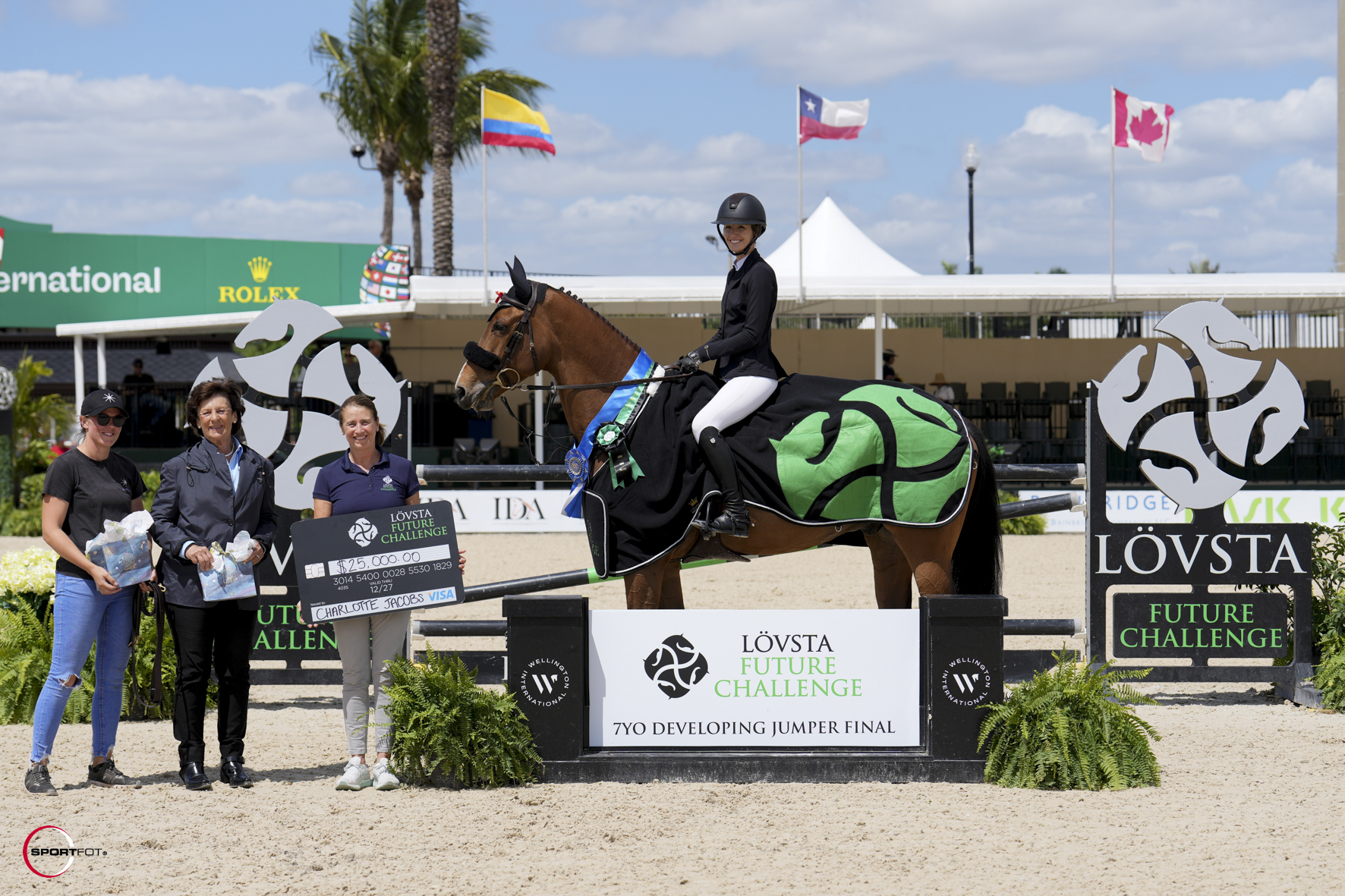 Lövsta Future Challenge was established in 2011 by Tinne Vilhelmson Silfven and Louise Nathhorst with the support of Antonia Ax:son Johnson through Lövsta Stuteri. The project's stated mission: to help bring Sweden to the forefront of equestrian sport and become a role model for other aspiring equestrian nations.
A decade has passed since then and Lövsta Future Challenge now includes national tours for U25 riders and young horses in jumping and dressage, national tours in WEF and ADGF, as well as, international pop up shows in both dressage and jumping, such as the international U25 competitions in jumping during Global Champions Tour in Stockholm. At the end of 2022 LFC also launched the world premiere of Lövsta Future Challenge International Tour, which is aimed at dressage U25 riders. This was made possible through a unique collaboration between Lövsta Future Challenge and FEI World Cup™ organizers Gothenburg Horse Show, Jumping Amsterdam, and World Cup Vilhelmsborg. The goal is to create opportunities for the stars of tomorrow to compete in the international arenas where FEI Dressage World Cup™ events are also held.
Lövsta Future Challenge Dressage – USA, the tour for young Grand Prix-horses is about to enter its fifth year. The tour hosts five qualifiers in Wellington, with first placed riders receiving a spot in the Finale during week 11. The qualifiers are ridden in Intermediate II, and the final is ridden in the Grand Prix for young horses. The total amount of prize money for the dressage tour is $15,000.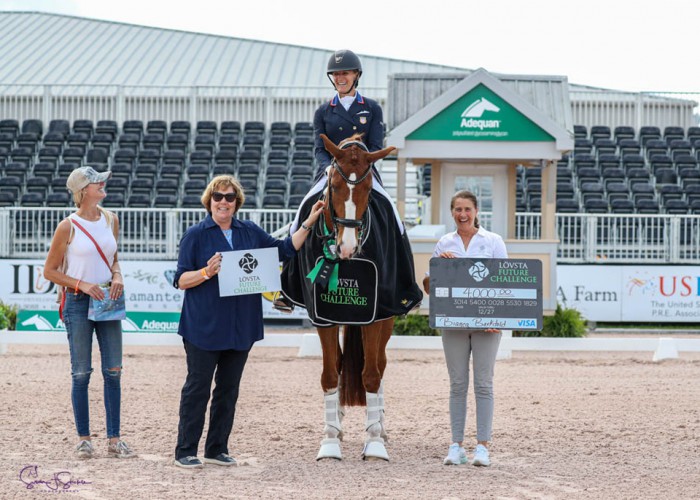 Lövsta Future Challenge Jumping Continues in 2023
Lövsta Future Challenge Jumping is a development tour for seven-year-old horses, with a vision to provide the best possible conditions for future stars in jumping. The tour will host seven qualifiers throughout the Winter Equestrian Festival circuit. At the end of the circuit, the qualified horses will compete in a prestigious final in the International Arena at Wellington International, with a total prize money of $25,000 being offered during Week 10.
"We were thrilled about the outcome of last year's season. With over 200 entries', from more than 10 nationalities throughout the season, one could really see how important it is to put our future stars into the spotlight. By giving them the opportunity to compete in an arena like Wellington International, we hope to give them valuable experience for the future", says Sophie Mörner, founder of Lövsta Future Challenge Jumping US and fifth generation of the owner family.
From the very beginning, Lövsta Future Challenge has focused on other aspects of competition development, including sustainability and more profound respect for horses through our philosophy of horsemanship. We share our beliefs and commitment in various forums in which we invite riders and their trainers from both dressage and jumping to participate in and learn from.
Lövsta Future Challenge is about seeking knowledge and striving for perfection, embracing the joy of the partnership between the horse and rider, and leaving a sustainable footprint within equestrian sport.
Since the inception of Lövsta Future Challenge US, a donation of 100 USD per entry has been made to a charitable organization. During the first two seasons donations were made to Friends of Palm Beach and most recently to Brooke US and Vinceremos Therapeutic Riding Center.
Vinceremos Therapeutic Riding Center has been serving people with physical, cognitive and emotional disabilities of all ages in Palm Beach County since 1982. Today, six programs are offered providing the benefits of equine assisted activities and therapies.
For the 2024 season, Lövsta Future Challenge will be covering all of the entry fees for the Future Challenge participants at AGDF.