An Entire Community Inspired to #BeTheChange; Over $1.5 Million to be Distributed at the 14th Annual Great Charity Challenge sponsored by Fidelity Investments®
After a record year for the 2022 Great Charity Challenge sponsored by Fidelity Investments® (GCC), donors, riders, and charities are at the edge of their seats to see what this year holds. Inspired by this enthusiasm, this year's event aims to motivate the community to #BeTheChange and empower individuals to get involved locally!
As J.K Rowling reminds us, "We are only as strong as we are united, as weak as we are divided" and the GCC is an incredible example of how unity amplifies impact. On Saturday, February 4, people from all walks of our community will come together as one at Wellington International to cheer the night away. Home of the Winter Equestrian Festival, the venue will transform into Candy World and the night will feature an exciting relay style show jumping competition with horses and riders alike decked out in their most creative candy themed costumes.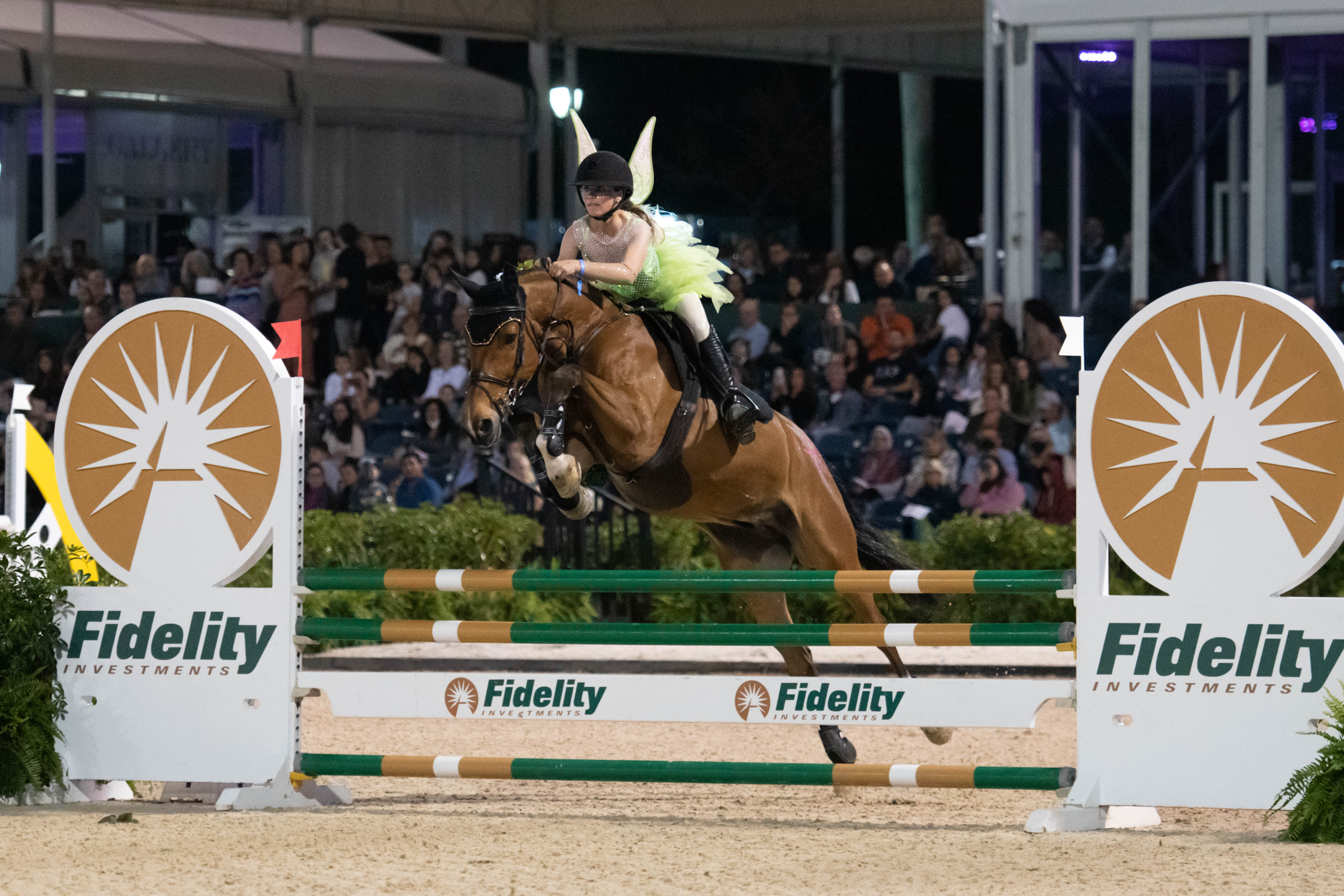 Founded by father/daughter team of Mark and Paige Bellissimo in 2009, the GCC has acted as a catalyst for charitable giving over the last 13 years, distributing a phenomenal $17.7 million to 294 local non-profit organizations. This united community effort will set out in its 14th year to help build a path to a sweeter future for our Palm Beach County neighbors in need.
Thirty-four non-profit organizations, who were randomly selected at our first annual Charity Drawing Party sponsored by Fidelity Investments and leading up to the event, will meet their paired equestrian teams and sponsors as they compete for a share of the $1.5+ million purse. The winning team's nonprofit will receive $100,000 while all pre-selected participants are guaranteed a minimum grant of $15,000. To view the full list of participating charities (listed alphabetically), please CLICK HERE.
"Our community never fails us when it comes to the GCC. This year especially, we want to extend this generosity beyond just that night and inspire more people to get involved with the amazing organizations this event highlights", comments Kelly Arani, GCC Event and Marketing Coordinator.
To contribute to this community effort visit https://unitedwaypbc.org/great-charity-challenge/. If you are interested in getting involved through volunteer opportunities, we invite you to fill out the following form so we may cater to your personal interests. CLICK HERE
Children of all ages will be back again this year for the Pet Parade and Costume Contest, generously presented by the Postage Stamp Farm Foundation. By dressing up with their favorite pet, children will represent pre-selected non-profit organizations and celebrate the power of doing good at any age! Exciting news this year, thanks to matching sponsor The Wedell Family Foundation, the 15 pre-selected non-profit organizations will share $50,000 in prize money.
Each year new and recurring donations and sponsorships from local families, foundations, businesses, equestrians, and more, ranging from $5 to $100,000, are the key to reaching our fundraising goal of more than $1 million.
Equestrian Sport Productions, the Wellington International operating organization that oversees equestrian events at the venue throughout the year, and Wellington International owner Global Equestrian Group donate the facility, staff, and infrastructure to ensure the success of the charitable event and guarantee that 100% of the funds raised are redistributed in the community.
The GCC competition will offer free general admission and will be held Saturday evening, February 4, 2023 at 6 p.m. at Wellington International during WEF's "Saturday Night Lights." Free parking will be located at 13500 South Shore Blvd., Wellington, FL 33414, home to the Adequan® Global Dressage Festival show grounds.
For the latest event information, please visit www.greatcharitychallenge.com and follow the event on Facebook and Instagram.
About Fidelity Investments
Fidelity's mission is to inspire better futures and deliver better outcomes for the customers and businesses we serve. With assets under administration of $10.6 trillion, including discretionary assets of $4.0 trillion as of November 30, 2022, we focus on meeting the unique needs of a diverse set of customers. Privately held for over 75 years, Fidelity employs more than 60,000 associates who are focused on the long-term success of our customers. For more information about Fidelity Investments, visit https://www.fidelity.com/about-fidelity/our-company.
About the Winter Equestrian Festival
The Winter Equestrian Festival (WEF) is the world's largest and longest-running equestrian festival in the world, located in Wellington, Florida. Held at Wellington International, the 13-week competition features classes for all ages and levels ranging from beginners on ponies to Olympic champions at the elite level, as well as daily hospitality options for spectators and fans. WEF is managed by Equestrian Sport Productions, which is a part of the Global Equestrian Group. For more information, please visit equestriansport.com.