Tic Tac Back to Winnings Ways with Ben Maher
Tic Tac felt right at home on the grass derby field at Equestrian Village to kick off week two of the Winter Equestrian Festival (WEF) on Thursday. Olympic Champion Ben Maher (GBR) piloted Tic Tac, a 2003 Belgian Sport Horse (Clinton x Panama du Seigneur) owned by Jane Forbes Clark, to win the CHF37,000 Wellington Equestrian Realty CSI3* 1.45m Speed.
Course designer Oscar Soberon (USA) built a one-round speed track for twenty-three horse-and rider-combinations. While he needs no introduction, the winner of the day was Maher and the Tic Tac, in a time of 67.07 seconds.  Second place went to Luiz Francisco De Azevedo (BRA) and Collin, owned by Santa Cecilia Stables, coming in at 69.26 seconds, and third place went to Max Wachman (IRL) and Quintini, owned by Coolmore Showjumping in 70.64 seconds.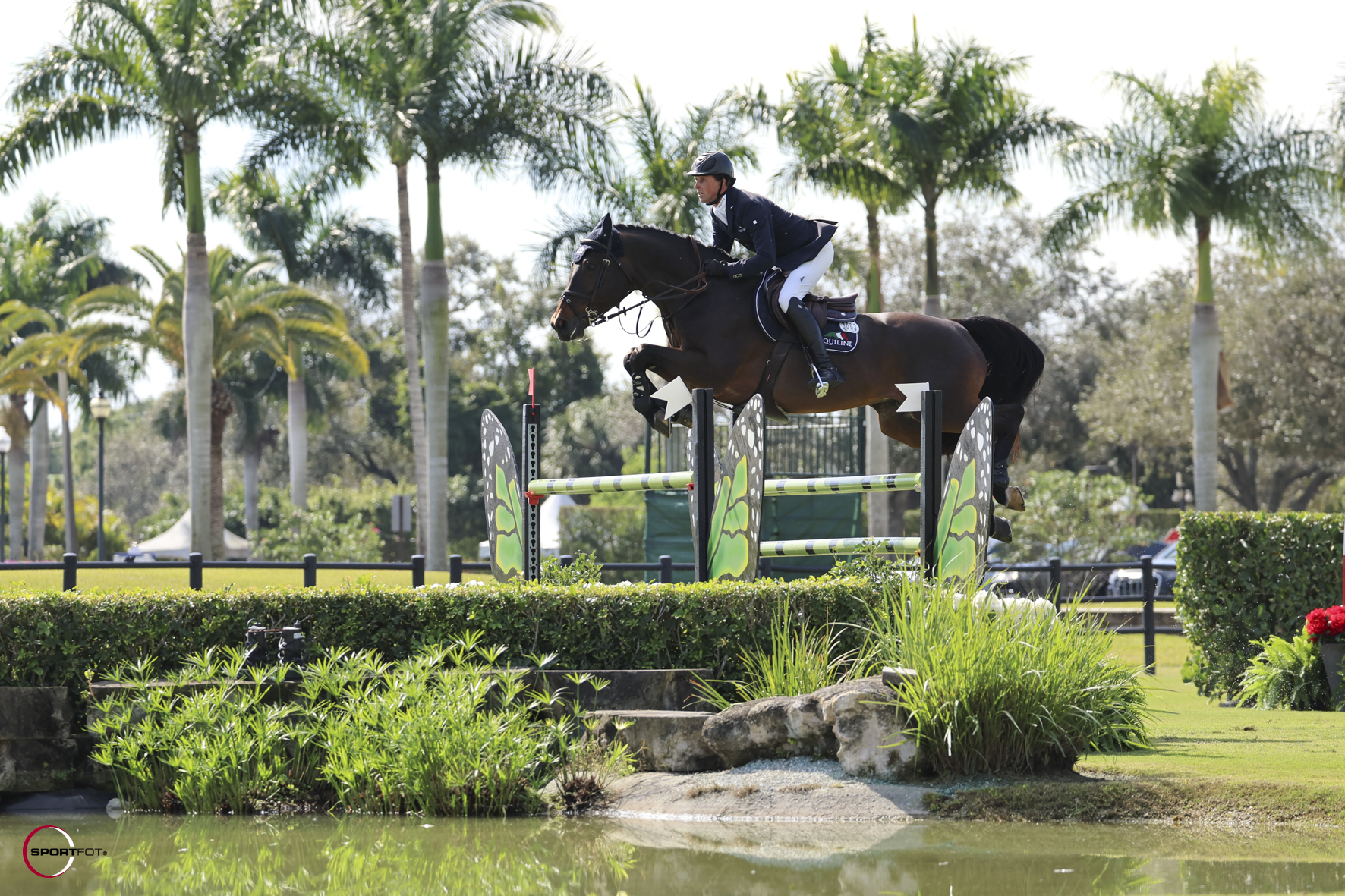 Maher and the 20-year-old Tic Tac have a longstanding partnership that has made them an often-unbeatable pair. "Tic Tac knows everything now, so it's more about just keeping him fit and enjoying everything," said Maher of Tic Tac, who has taken up permanent residence in Florida. "He stays here year-round; we don't travel him to Europe. We're very fortunate with the staff and team at home looking after him. He knows his job and he loves this arena.
"I've said this before, but I think this arena is one of the nicest grass arenas in the world," said Maher of the derby field at Equestrian Village. "It's really old-school ground here and I think as an older horse, he likes the brighter jumps and loves the ground."
As far as plans and goals for the season, Maher said, "[Tic Tac] will jump the 1.50m on Saturday and we will potentially bring him over one more time on the grass, but we are very limited with what we do with him, and we take care of him while he's still enjoying it. He honestly still feels like he wants to do nothing else."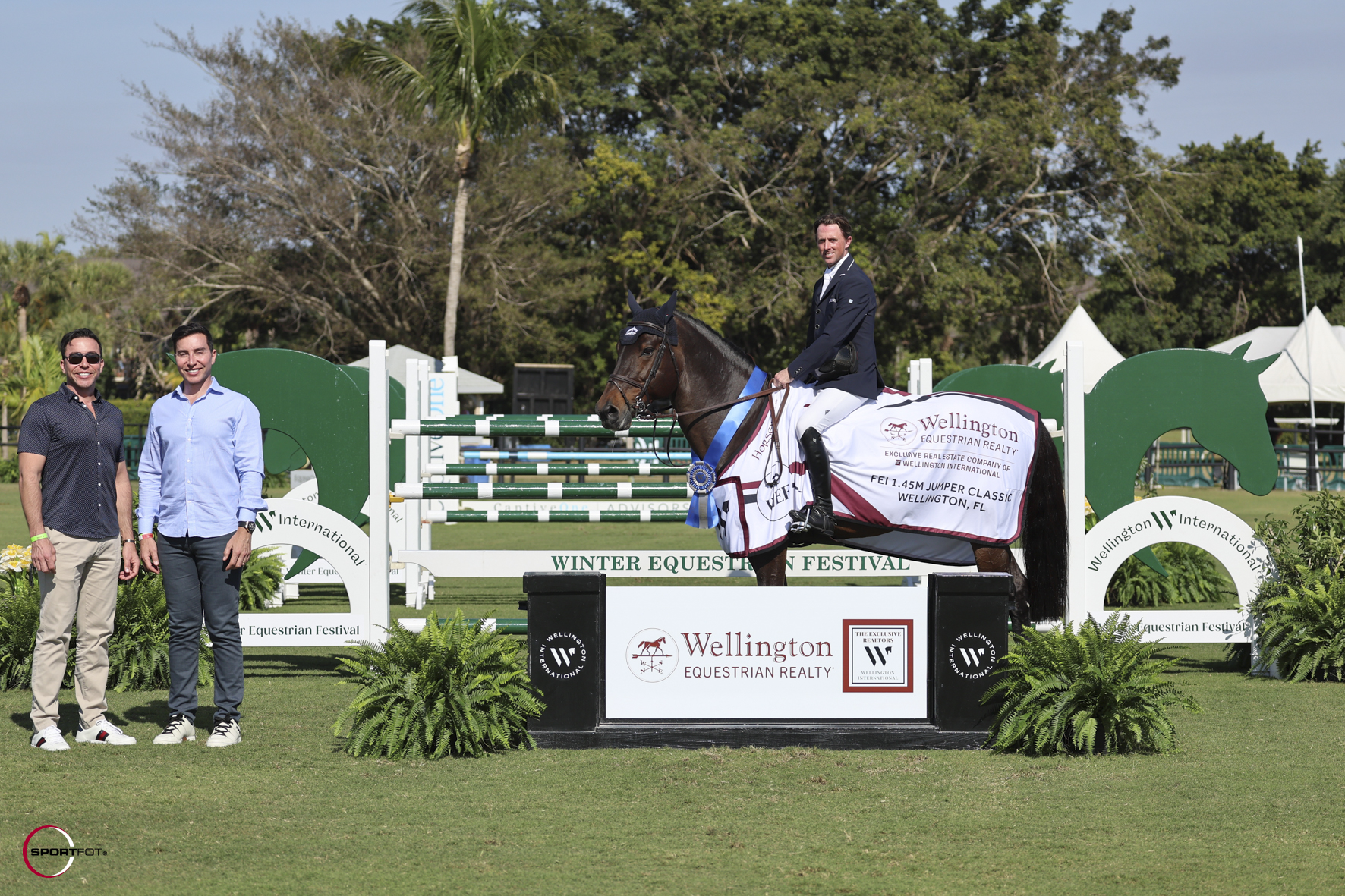 Maher and Tic Tac are in familiar territory after winning the WEF 2 grand prix for the last two years running. They are looking to secure a hat trick in the CHF140,000 Florida Coast Equipment CSI3* Grand Prix on Sunday.
Maher has an exciting string of horses competing at WEF and picked up a double win on Thursday, also scoring a victory in the $10,000 Wellington Equestrian Realty National Grand Prix Qualifier aboard Enjeu de Grisien in the International Arena.  Earlier in the day on the derby field, Ireland's Bertram Allen won the Bainbridge 1.40m.
View complete results HERE.
Amber Broder Claims Ariat National Adult Medal
The Ariat National Adult Medal started Thursday morning in the Rost Arena with Amber Broder and her stunning 2005 warmblood gelding, Tip Jar sealing the deal for the win.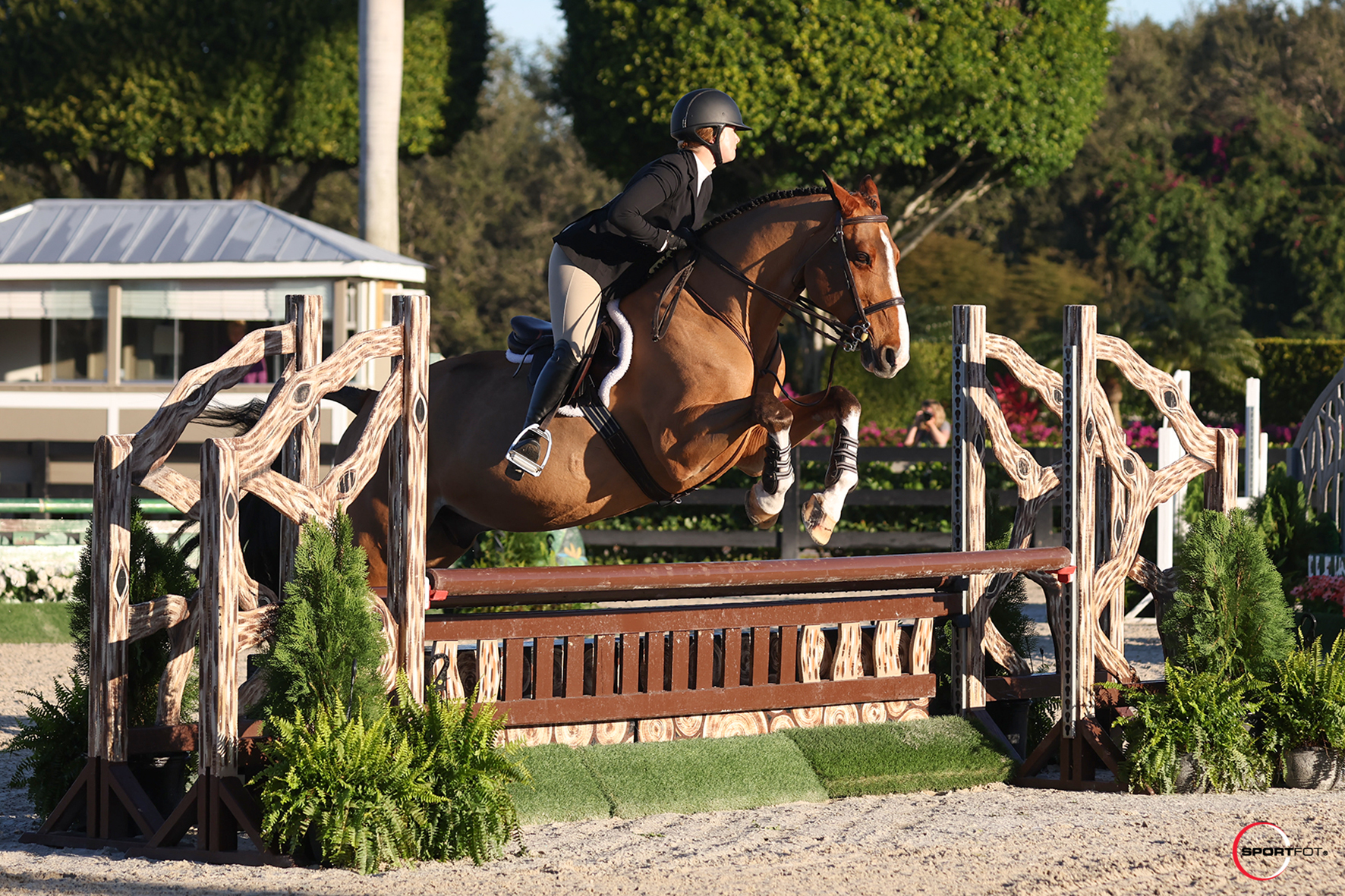 "It rode really nice" said Broder of the track. "Last week, I made a mistake in a roll back, so my big goal was to do that, and I didn't ride it perfectly in the first round, but I got a chance to redeem myself in the test and give him the ride he deserves because he's the best horse in the world."
Broder was all smiles when asked about her partnership with her horse, saying, "He's eighteen and I've had him since he was fourteen. He's my best friend in the entire world and my heart horse in every sense of the word. Every time I get to ride him, I feel like the luckiest girl in the world and I'm just trying to live up to him."
As far as goals for the rest of the season, Broder noted, "I'm really aiming to go back to Ariat Finals. This year was my first time, and we were fifth, so I want to give him the round he deserves this year."
Brooke Taylor and Ijver took second in the Ariat National Adult Medal, while Kelly Sims and James Bond van't Roosakker rounded out the top three.