Thrilling Victory in $10,000 Kingsland Equestrian 1.40m Stake: Gwyneth Babington and Mark Q Claim Blue Ribbon 
Wellington International's Summer Series kicked off this week at Equestrian Village, with June I as the first week of competition. Show jumping action began on the Derby Field Friday with the Bainbridge Companies 1.40m Open Stake. Twelve competitors took to the course with only four advancing to the immediate jump-off. Taking the top spot was Sheer Levitin (USA) and her own Vitus K. The pair finished double-clear with a jump-off time of 41.062 seconds. Following in second was Maria Schaub (USA) and Habab-W, owned by Caroline Amplatz, also finishing double-clear with a time across the short course of 43.023 seconds. The third-place ribbon was awarded to Kelsey Cruciotti and Keniki, owned by Pony Lane Farm, coming home with a four-fault jump-off score in a time of 44.294 seconds. 
Saturday morning's action started early with the Omega Alpha 1.35m Open Stake. Fourteen competitors entered the class, held in the immediate jump-off format, with four returning for the short course. Of the returning competitors, it was Maya Ines Denis Chambon (MEX) and her own Callypso De La Hamente Z who took home the win. The pair was double-clear and set the winning time to 35.387 seconds. Claiming second was Dylan Daly (IRL) and Cinderella Z, owned by Jacqueline Steffens Daly, going double clear in a time of 36.370 seconds. Closing out the top three was Kelsey Cruciotti Vermont ODF, owned by Pony Lane Farm, finishing in a double-clear time of 37.136 seconds.   
The $10,000 Kingsland Equestrian 1.40m Stake took place Sunday to round out June I as the feature class of the weekend. Thirteen competitors took to the course, designed by Andy Christiansen (ECU), with three riders returning for the jump-off. Gwyneth Babington (USA) and Mark Q, owned by Kevin Babington and Deirdre Bourns, emerged victorious to take home the blue ribbon. 
This win was a special one for Babington, mentioning that her mount, Mark Q, is her best friend, "I've been with him for three years now since I took over the ride from my dad. He's 21 now and loves his job just as much as he did in the beginning of his career, he really owes us nothing, but he keeps showing up," says Babington. "He's the best horse I've gotten to ride and he's really my best friend!"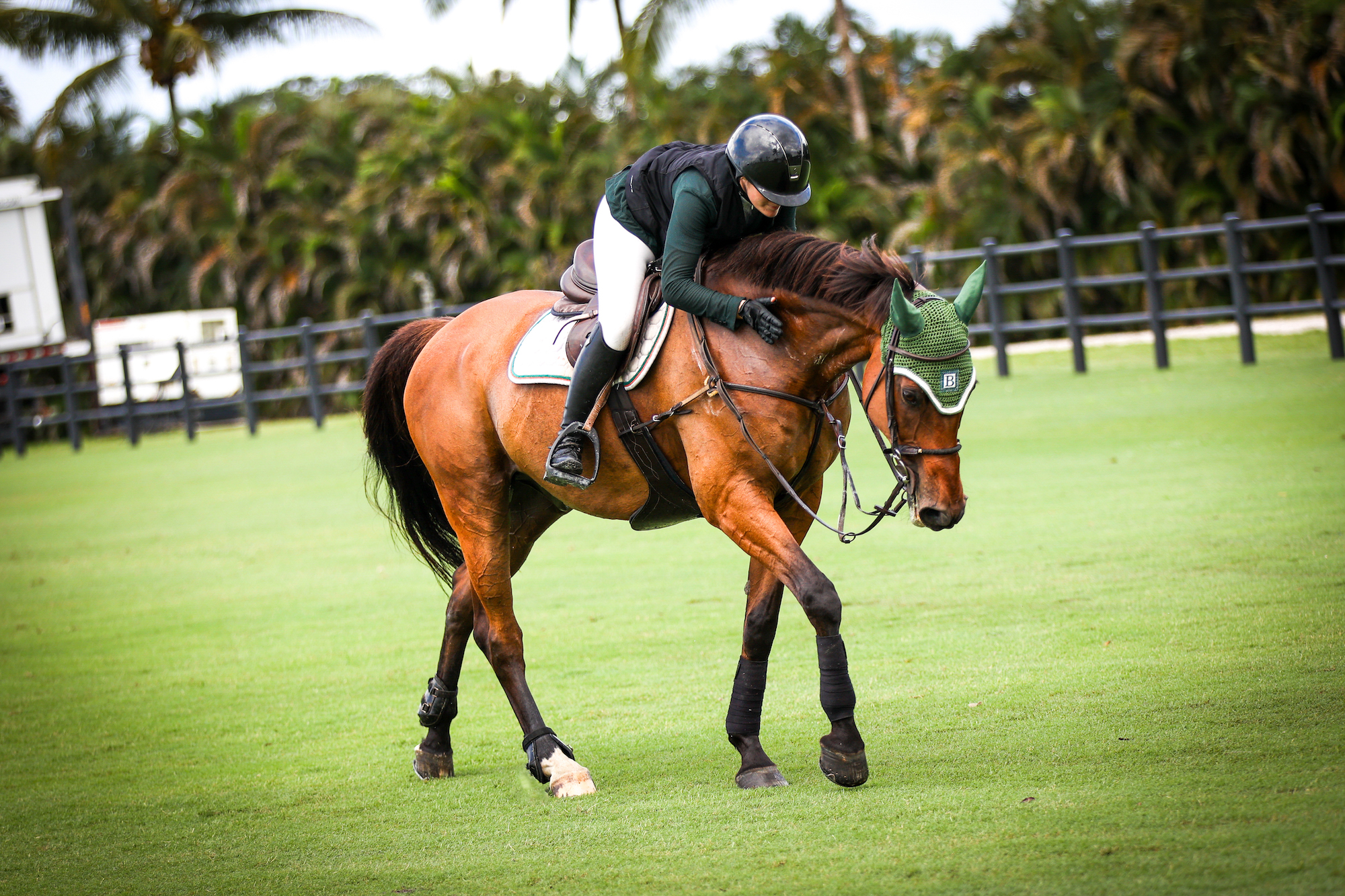 The first clear round of the jump-off to set the pace with a time of 46.406 seconds was Juan Jose Bancalari (DOMR) and Fraxinus Des Coeuries, owned by SGH SRL. Although the duo put forth an impressive time, it was not enough to hold the title, eventually settling them into the third-place position. 
Following in the footsteps of Bancalari was Babington, who piloted Mark Q through the course in 42.676 seconds, rising to the top of the leaderboard where she would remain for the rest of the competition. Earning second place was Maya Ines Denis Chambon (MEX) and Jantien De Muze, owned by Carine Chambon and Emmanuel Denis. The pair secured the second-place podium finish with a time of 42.97 seconds.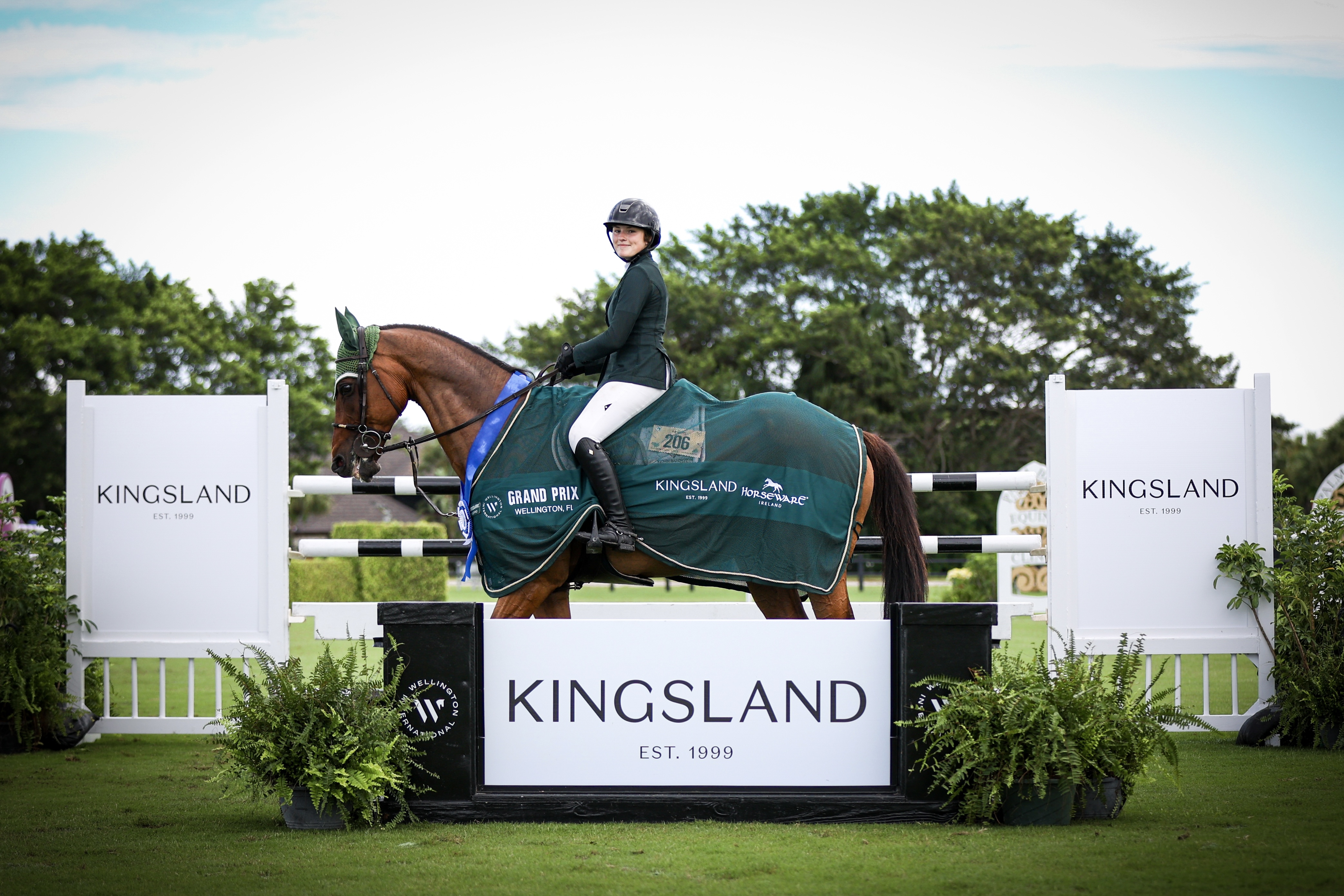 Babington spoke to the strengths of Mark Q, mentioning, "He's won many classes on this field in particular. I thought the course suited Q, not many went clear, but I could feel his comfort around the course." 
The 2023 Summer Series will continue with June II beginning on June 9th, 2023. For the full Summer Series Prize List, please click HERE.