Victory was sweet for Count Me In and Ireland's Conor Swail in the CHF216,000 MARS Equestrian™ CSI4* Grand Prix, the featured event on the expansive grass derby field at Equestrian Village during the Winter Equestrian Festival (WEF) Week 4 on Saturday in Wellington, FL.
The pressure was on for Swail riding Count Me In, a 2007 Hanoverian gelding (Count Grannus x Sherlock Holmes) owned by Sandy Lupton & Mannon Farm. The first to crack the code on the opening round track designed by Anderson Lima (BRA), Swail was the trailblazer again in a five-horse jump-off.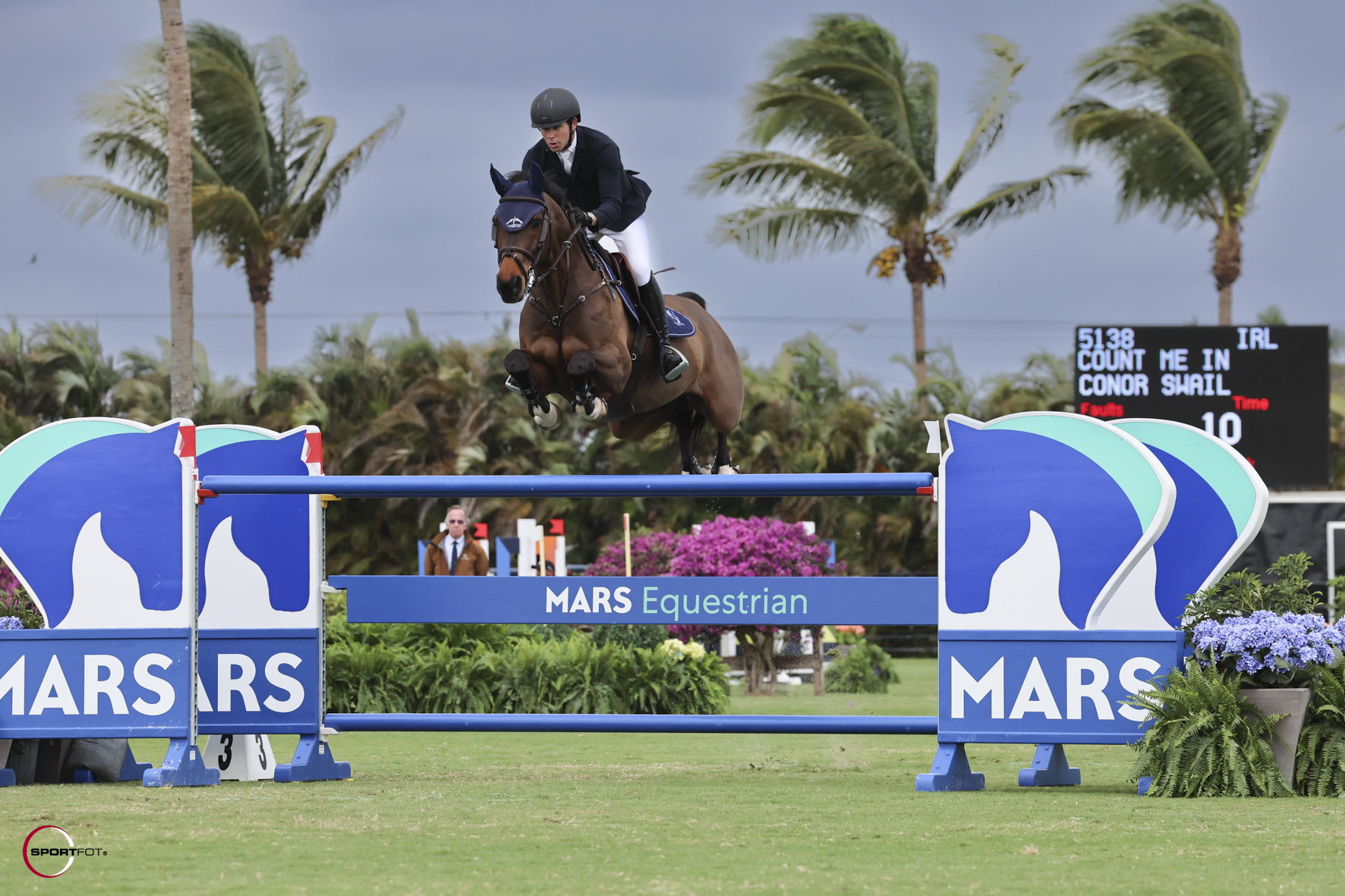 "I'm lucky to have Crosby," said Swail, currently ranked fifth in the world on the FEI rankings. "He's a very fast horse. I was trying to give it a good go and put the other riders under enough pressure and hope that they would make mistakes. It was a tough track but fair I thought. I have an amazing horse and I hope his good form continues. This was our first time out this year and I must say I thought he felt fabulous."
Count Me In has been enjoying a much-deserved break since a successful outing at the CHI Geneva 5* in December. After spending a month in the paddock at Swail's home base in Ireland, Count Me In came out strong to post a time that would lead the field by six full seconds. They stopped the clock at 38.53 seconds.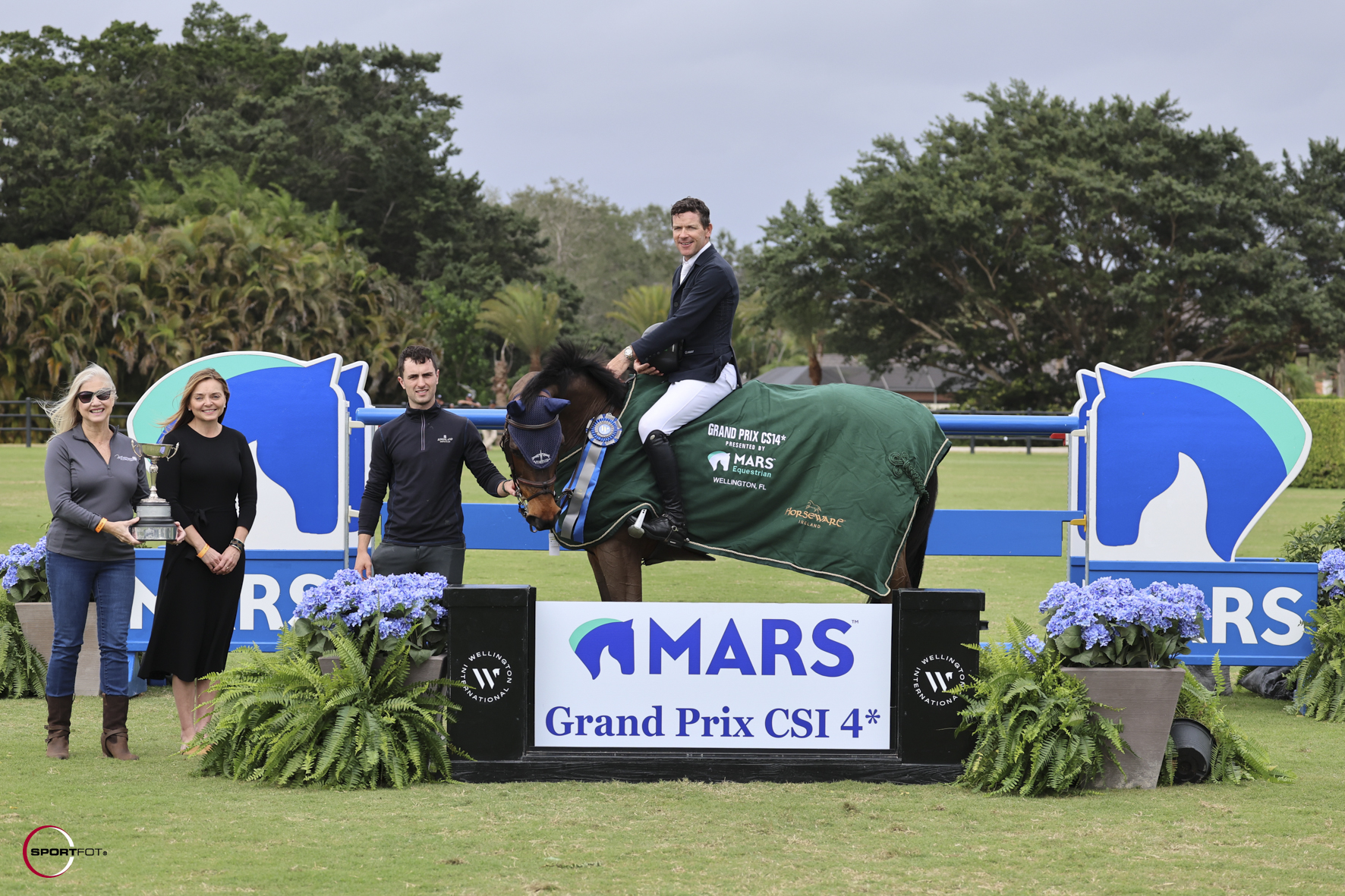 U.S. Olympic team gold medalist Laura Kraut chased Swail down on Confu but came up short to finish second for the St. Bride's Farm. Third went to Ashlee Bond (ISR) with the fastest four-fault performance riding Garfield for owner Stal Horn and Aurora Farms.
When Swail returned for the prizegiving ceremony, Count Me In entered the ring with an obvious show of confidence. "He does have a bit of nervous energy when we're competing because he has so much quality, but he's such a relaxed guy when he comes back in again," said Swail. "He is the horse of a lifetime for me and he's changing my career, so hopefully we'll get another few years together."
Swail has returned to Florida to compete after spending time on the West Coast of the U.S. and is looking forward to the competition. "If you're winning here, you can win anywhere in the world," he said. "It's nice to come and compete against the best and – like today – it's very rewarding."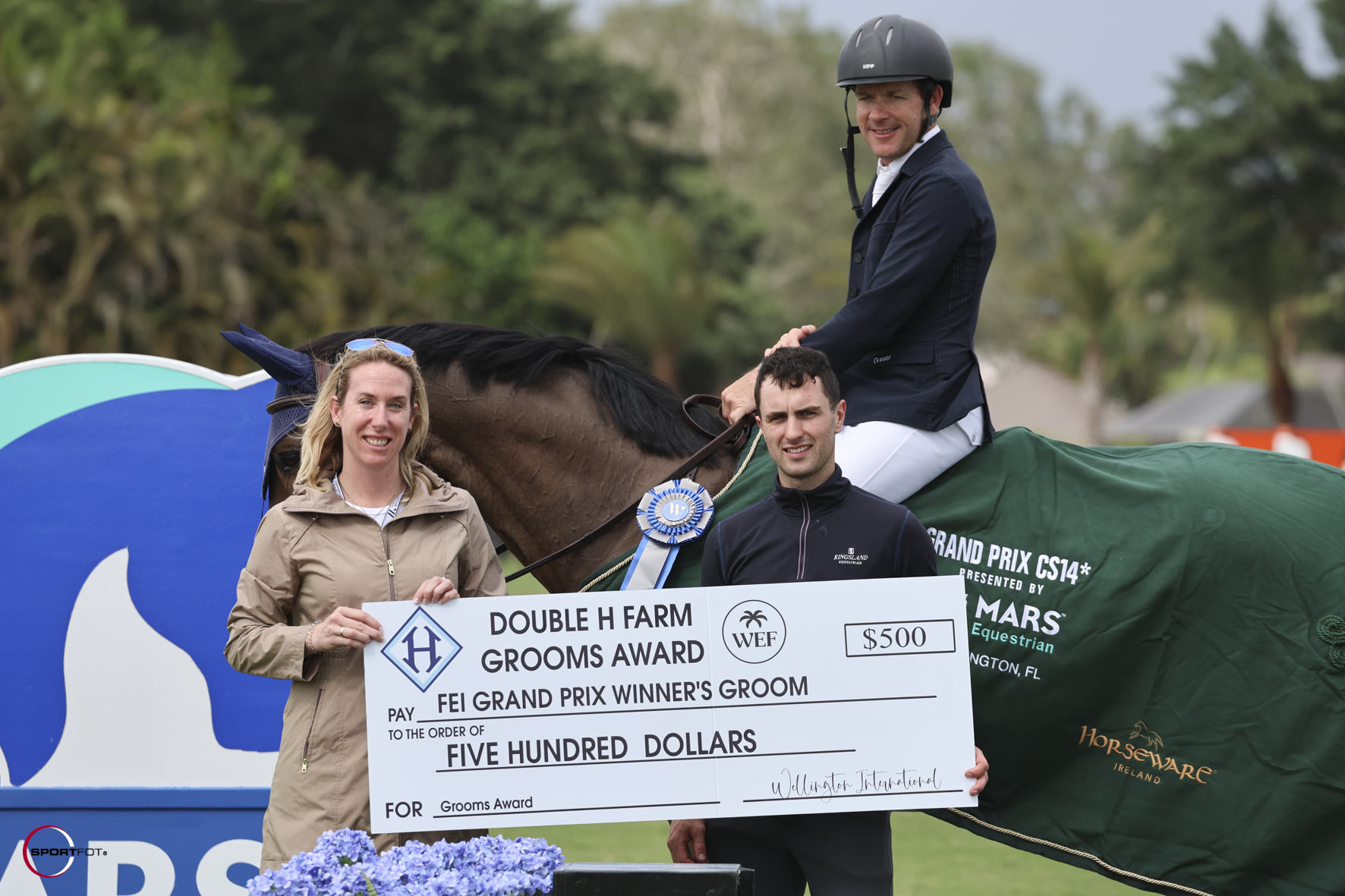 Swail was presented as winner of the MARS Equestrian™ Grand Prix by Bridgett McIntosh, Director – MARS Equestrian. He also received the Village of Wellington Cup from Mayor of Wellington Anne Gerwig. To close the day, winning groom and Count Me In's caretaker Stefan McNulty was honored with the $500 Grooms Award, presented by Double H Farm, by Lenore Brown representing Wellington International.
Top five results: CHF216,000 MARS Equestrian™ CSI4* Grand Prix
Conor Swail (IRL) & Count Me In: 2007 Hanoverian gelding (Count Grannus x Sherlock Holmes)
Owner: Sandy Lupton & Monnon Farm


Laura Kraut (USA) & Confu: 2007 Holsteiner gelding (Contact Me x Cambridge 8)
Owner: St Bride's Farm


Ashlee Bond (ISR) & Garfield: 2011 Dutch Warmblood gelding (Chellthago Z x Numero Uno)
Owner: Stal Horn & Aurora Farms


Mimi Gochman (USA) & Celina BH: 2010 Holsteiner mare (Constakko x Carthago Z)
Owner: Gochman Sport Horses


Daniel Coyle (IRL) & Oak Grove's Carlyle: 2008 Holsteiner gelding (Casall x San Patrignano Corrado)
Owner: Ariel Grange
Ruyle, Langmeier Score Victories in Helgstrand Jewellery CSI2*
WEF 4 has welcomed the return of Helgstrand Jewellery CSI2* competition on the derby field at Equestrian Village. The CHF37,000 Helgstrand Jewellery CSI2* 1.45m Grand Prix Qualifier highlighted the action on Friday with a win for Jacqueline Ruyle (USA) riding Cyramo. She piloted the 2011 Zangersheide mare (Clarimo x Vigo D Arsouilles Stx) to victory from a competitive 15-horse jump-off.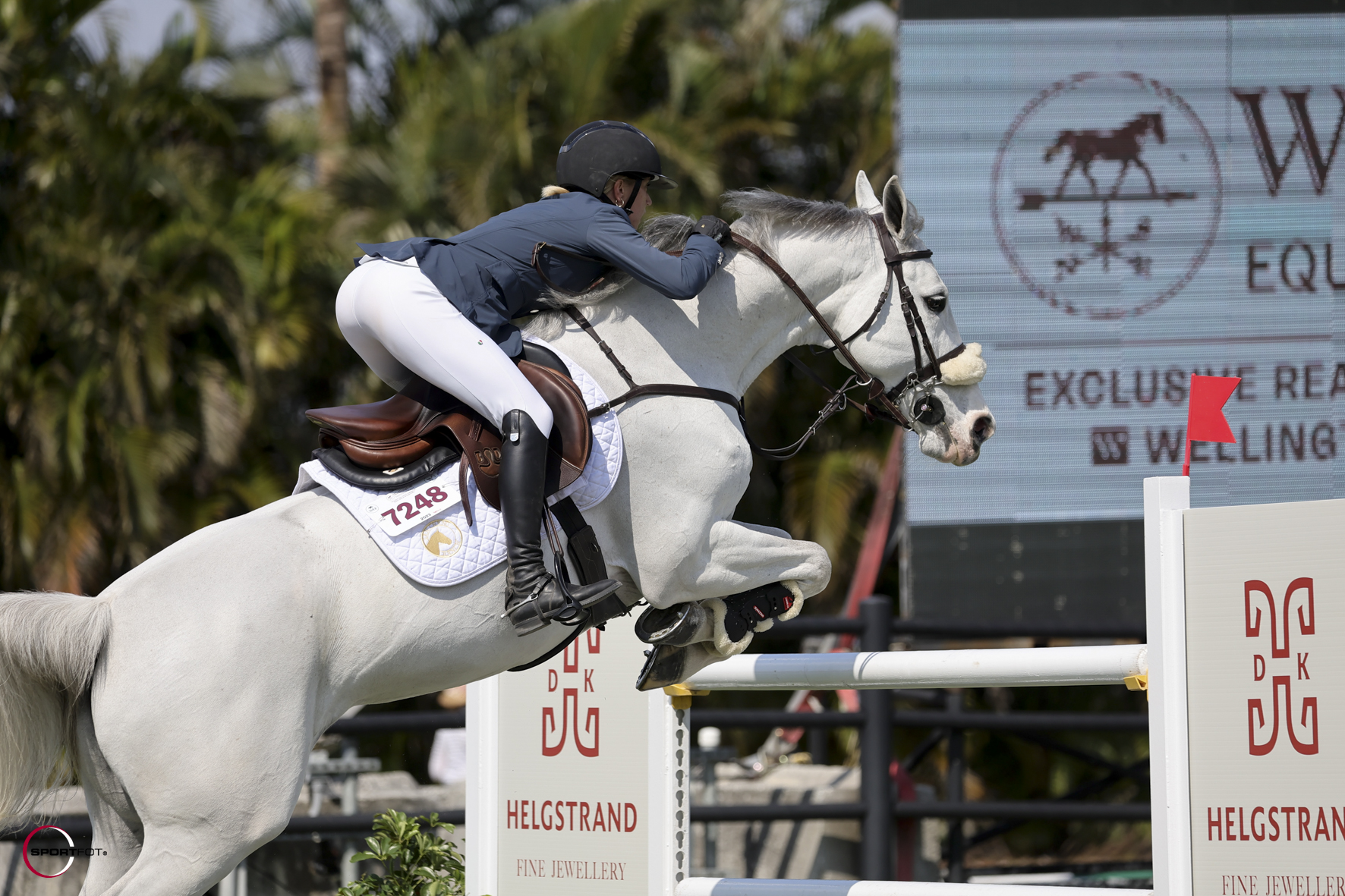 Ruyle was thrilled with her mare's massive efforts, saying, "Everything was very spread out; a gallop to two, the combination off a tight turn which we are pretty good at and a long gallop to three and four. It rode great and she tried so hard. I've had her a while – since she was seven and she's thirteen now – so we've had a long time to build a strong partnership."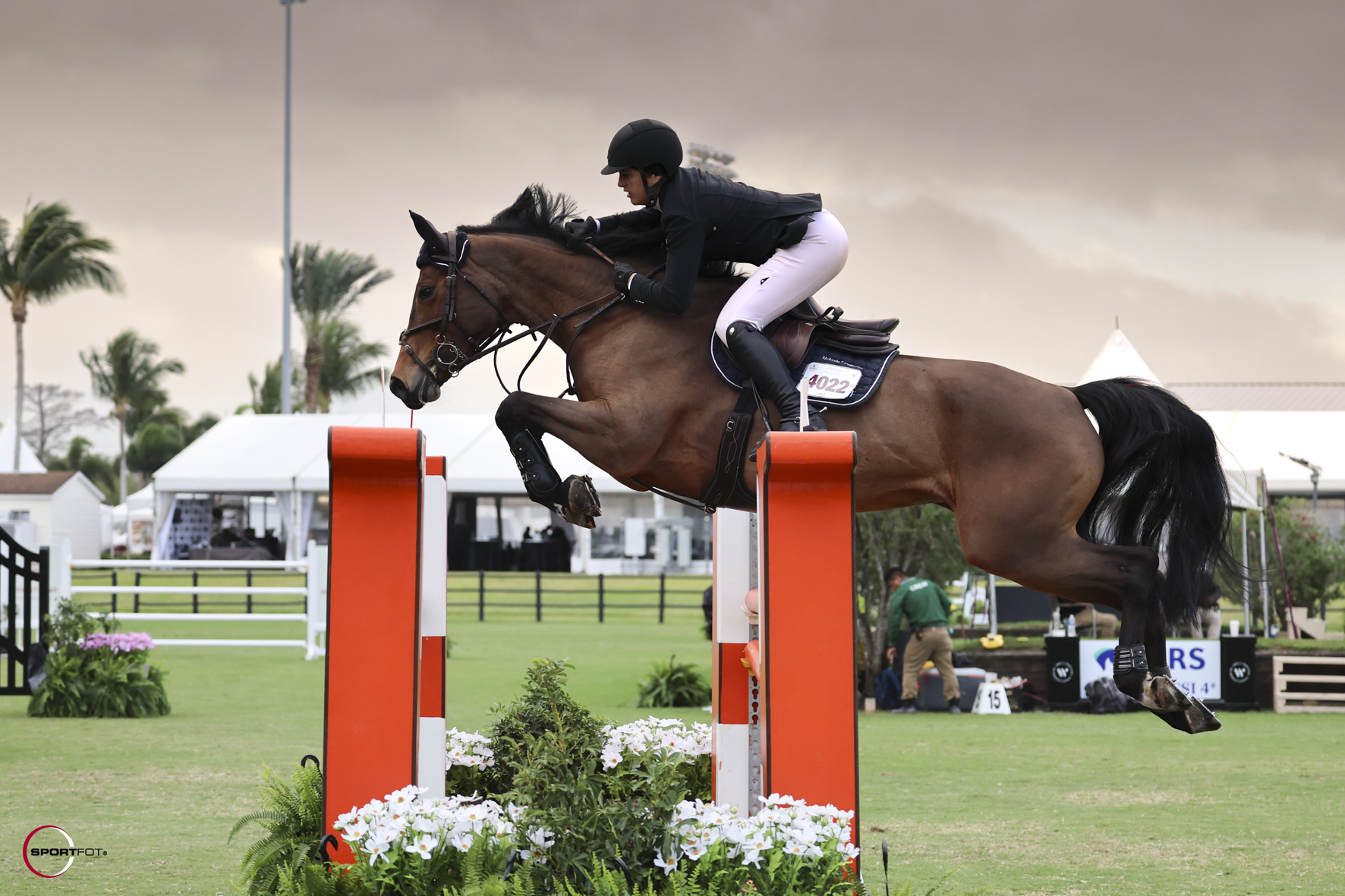 They bumped Ireland's Francis Derwin to second riding Intuitive for owner Eve Jobs. After a third-place finish on Friday with Chadina for Rafferty Farm, Mckayla Langmeier (USA) came back on top in Saturday's CHF10,000 Helgstrand Jewellery CIS2* 1.40m Speed. In another jump-off that mandated impressive speed from seventeen qualifiers, Langmeier and Jiselle NS, a 2014 Dutch Warmblood mare (Balou du Rouet x Voltaire) flew to the win for owner Linda Langmeier.