The second week of the Wellington International Fall Series, ESP Fall I, came to a close on Sunday but not before Samantha Senft and Deauville S placed the winning ride in the $25,000 CCTV Agent Grand Prix.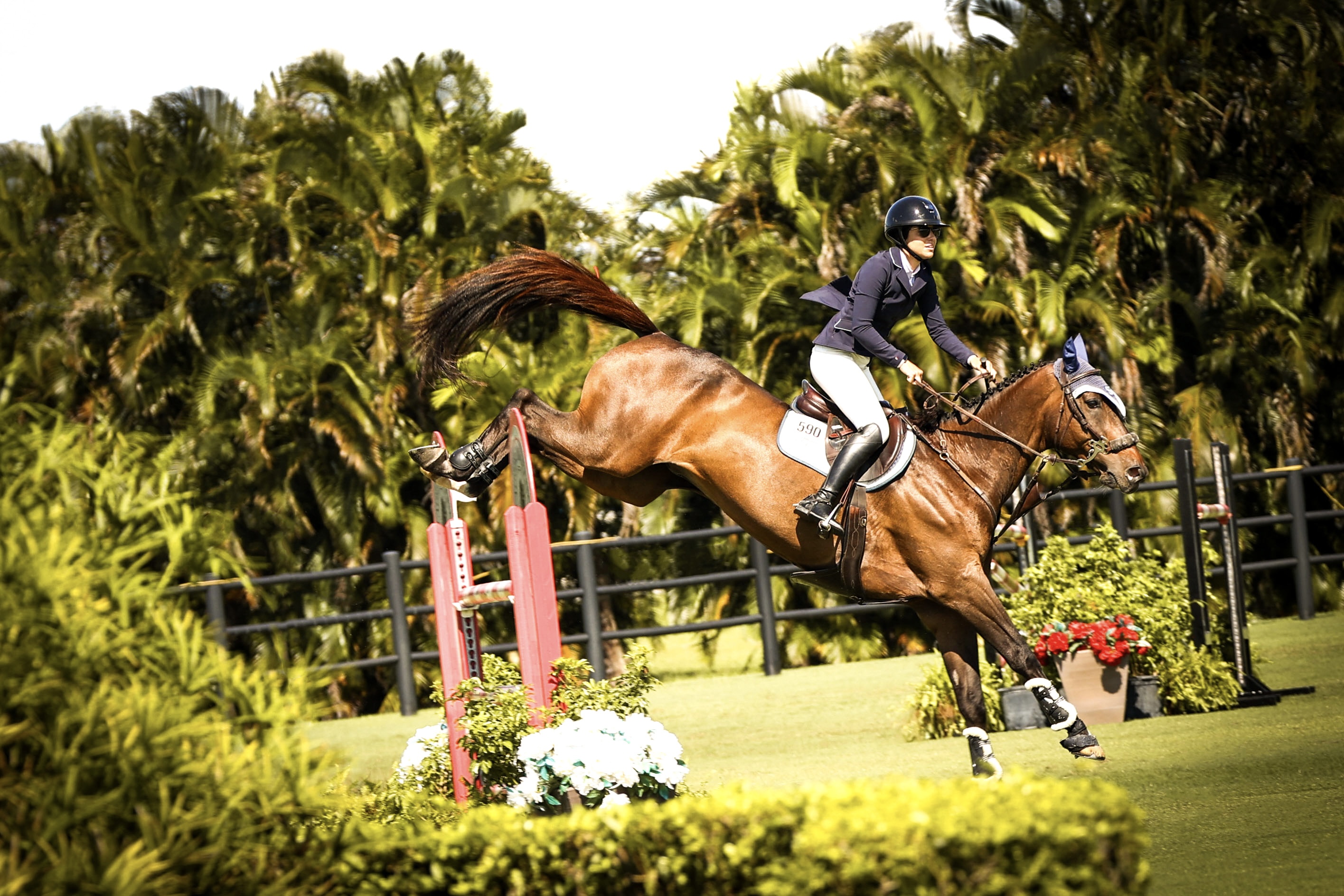 "So, Deauville [S] is actually super famous," joked Senft. "He was Laura Kraut's mount in 2016. He suffered a few injuries so he was on bed rest for a little bit. Tanner Korotkin got him right before the world shut down in 2020. I've been with Alan [Korotkin] since I was four-years-old and he knows my type very well. When I saw this horse, I looked at Kirsty and Alan and I was like, 'I need him.'"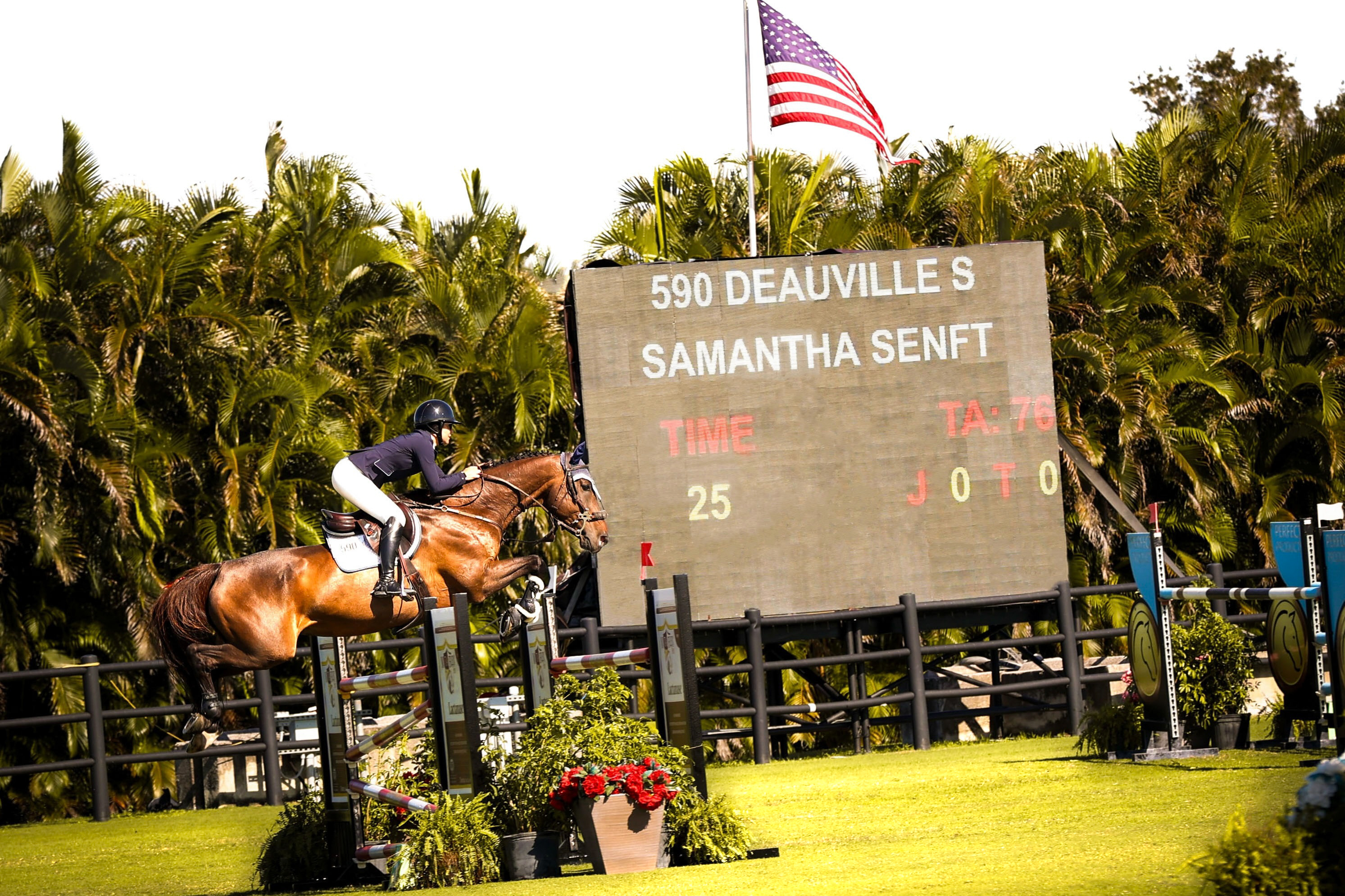 The class consisted of twenty-three riders over a challenging thirteen-obstacle course designed by Jasen Shelley (USA). The class started out with a bang, including several early clear trips, but as it unfolded the clear rate slowed. As the first round wrapped up, a total of seven pairs advanced to the short track. 
"For the first time ever, everything actually went to plan," added Senft. "When I was walking it I always get a little confused when I do the strides out here because for whatever reason I feel like I'm walking too short. I walked the course really quickly because I went third and I was really stressing out about time. I watched the first one go and I was like, 'Oh! It rides literally how I walked it.'"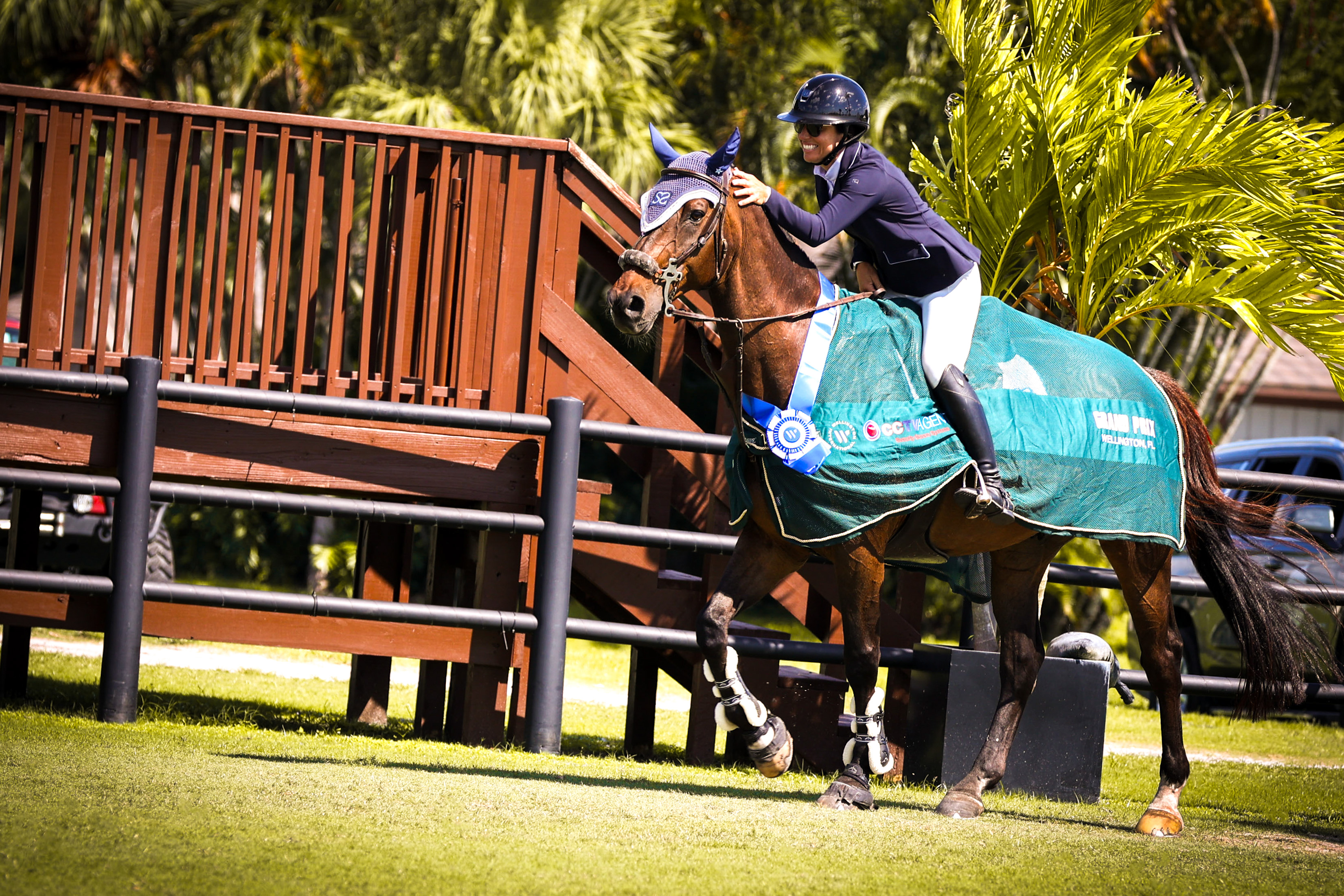 Brazil's Gabriel De Matos Machado cleared both tracks with a speedy time of 35.652 seconds, falling just behind the leading time, securing the second-place ribbon with Kirsten Kopp Real Estate's Thomascourt Legaland. Rounding out the podium was New Zealand's Kimberley Bird and her own, Cera Cassina with a time of 37.465 seconds. 
Prior to Sunday's highlight Grand Prix, the Juniors and Amateurs took center stage for the $2,500 NAL Medium Junior/Amateur Jumper Classic. Nine horse-and-rider combinations competed in the Palm Beach Equine Clinic 1.30m Jumper Classic, with six producing fault-free rounds. Taking the lead was Stefania Defelice (USA) and Gilithyia VLS, owned by Fly Seby LLC, with a time of 46.958 seconds. In second with a clear 47.361 was USA's Charlotte Clivio and Ashley Vogel's Zandora Z. Taking third was Laura Rubinate (USA) and her own, Judika Kim, with a clear 49.239 time.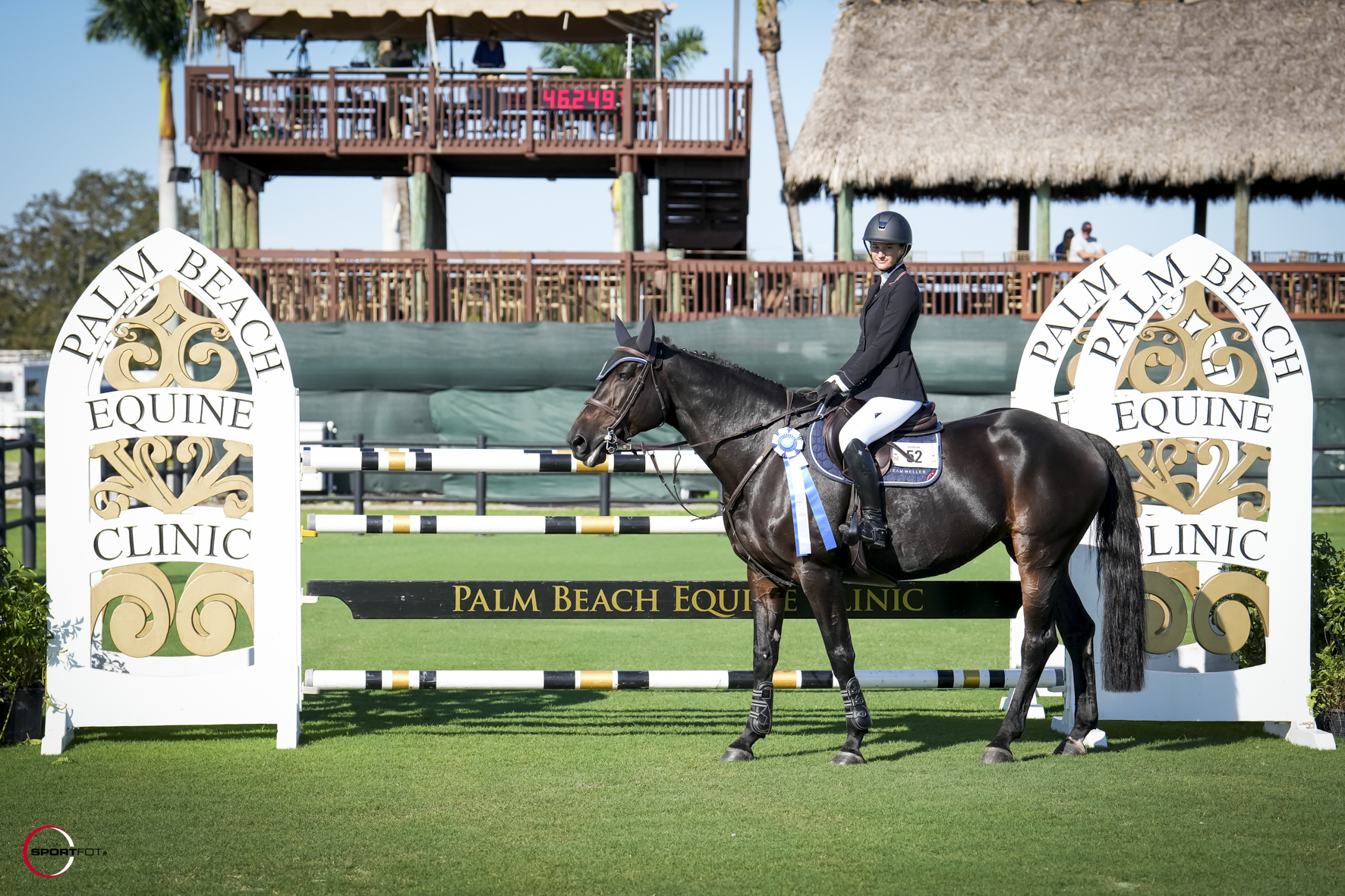 Saturday morning's action started early with the $5,000 VitaFlex 1.35m Stake. Fourteen competitors entered the class, held in the immediate jump-off format, with nine returning for the short course. Of the returning riders, it was Kelsey Cruciotti (USA) and Vermont ODF, owned by Pony Lane Farm, who took home the win. The speedy pair was double clear and set the winning time to 39.208 seconds. Claiming second with a clear time of 40.154 seconds was Sweden's Daniel Ztterman aboard DF Zetterman LLC's Carlsberg DFZ. Closing out the top three was Alannah Wagstaff (USA) and Mill Pond Farm, Inc.'s Great Thing with a double clear 40.51 seconds.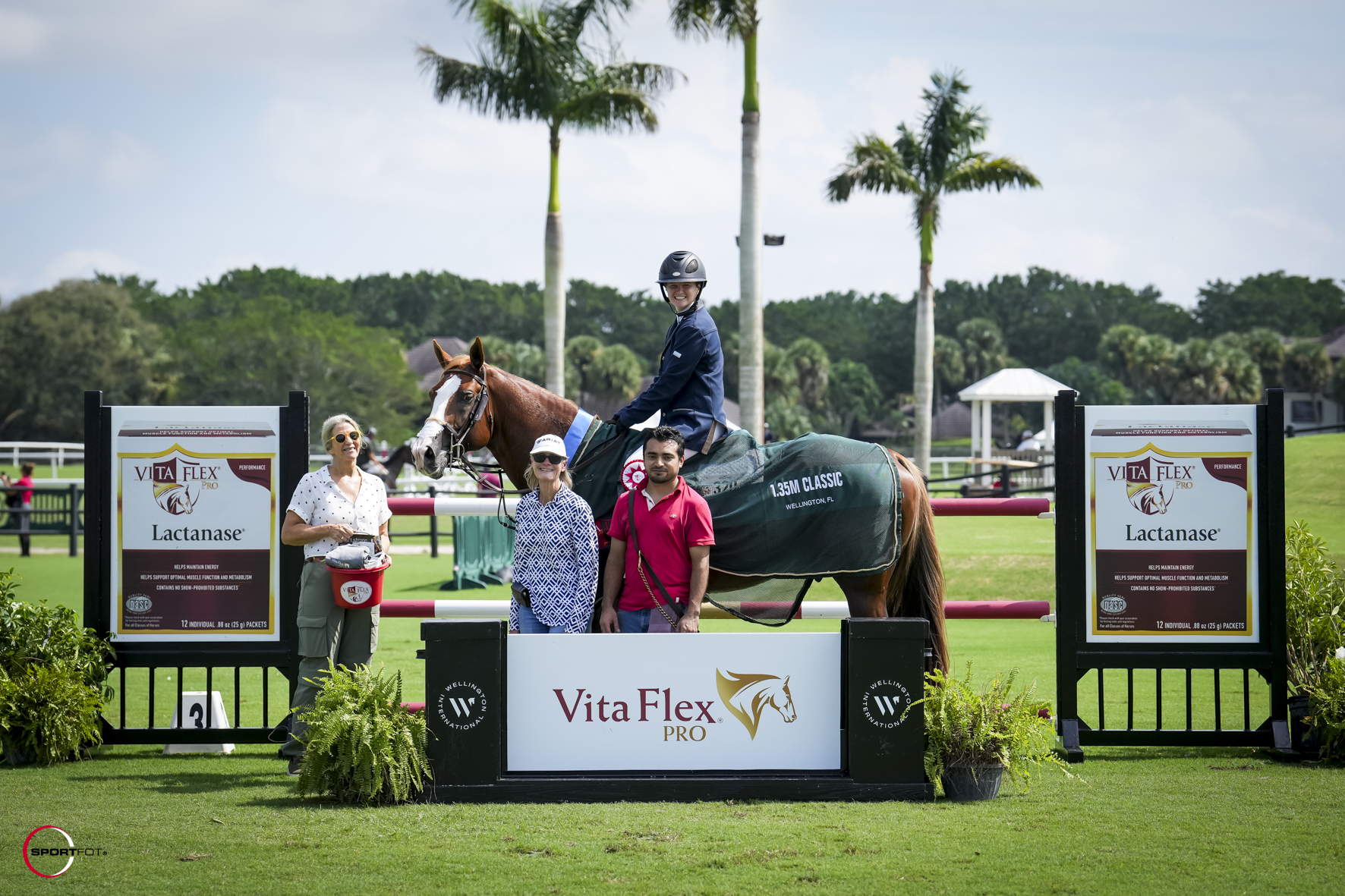 The Bainbridge Companies $10,000 1.40m Stake kicked off competition for the week with eighteen competitors taking to the Derby Field. Eight of the eighteen horse-and-rider pairs advanced to the jump-off, with Alannah Wagstaff (USA) and Great Thing, owned by Mill Pond Farm LLC, setting the pace with a time of 39.025 seconds. Although many came close to the winning time, none were successful in dethroning Wagstaff. Following in second was Brazil's Victor Mariano Luminatti and his own entry, Idette, also finishing double-clear with a time across the short course of 42.578 seconds. The third-place ribbon was awarded to Ryan Genn (USA) and Concenthaga PS, owned by Bridlebourne Stables LLC, coming home with a clear 43.392 seconds.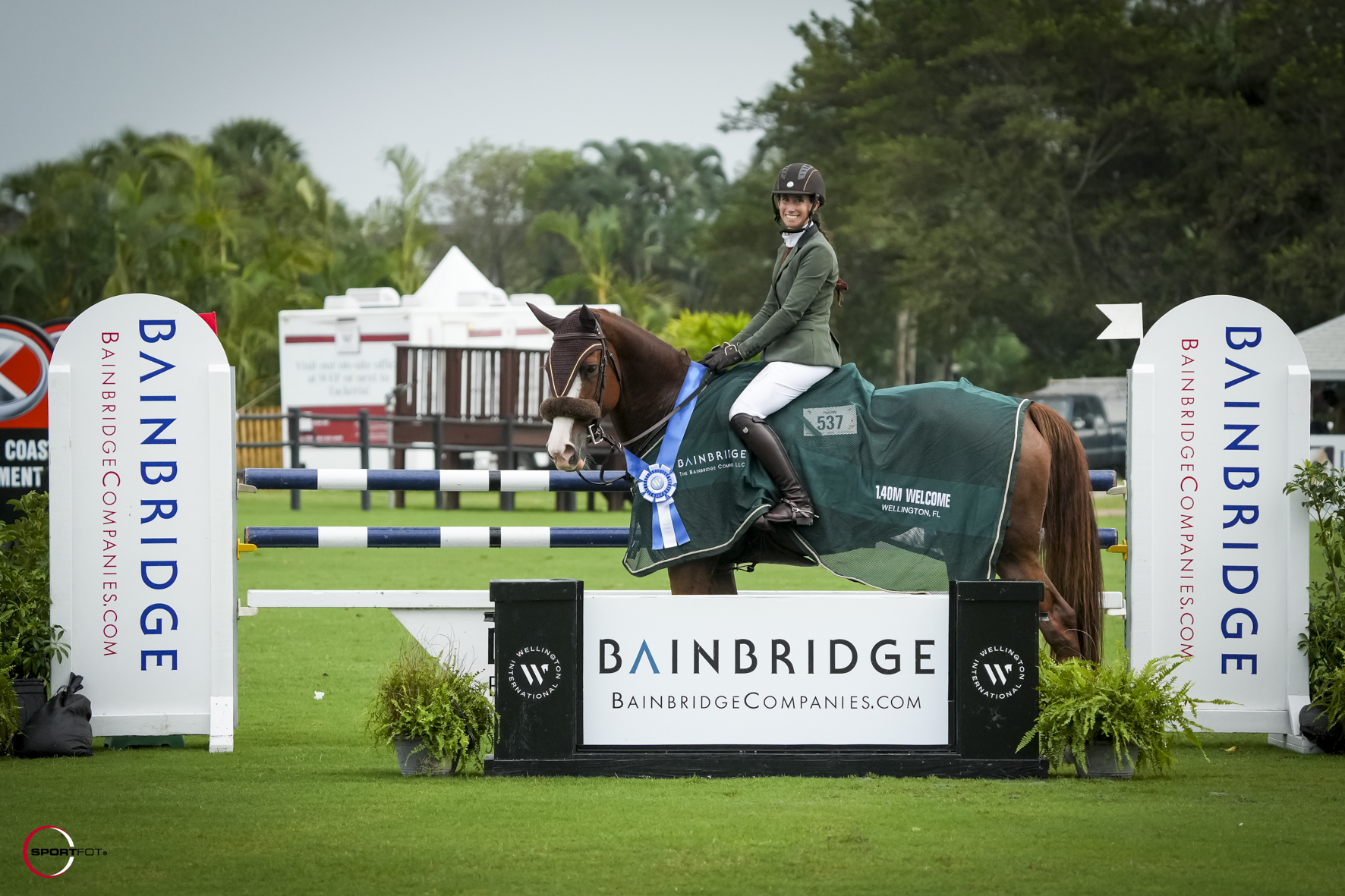 Hunters shined bright in Friday's $2,500 USHJA National Hunter Derby, presented Pilates Rocks. The highlight hunter event of the week was the first of two offered on the Equestrian Village's grass Derby Annex Field. The class was held in a "Hunt and Go" format, meaning the first portion of the course was judged as the classic round, while the latter half of the trip was scored as the handy phase. With a total of eleven horse-and-rider combinations in the class, Clair Kellner (USA) secured both the blue and red ribbon with her mounts, Louan Z and Inspiration with combined scores of 180 and 175.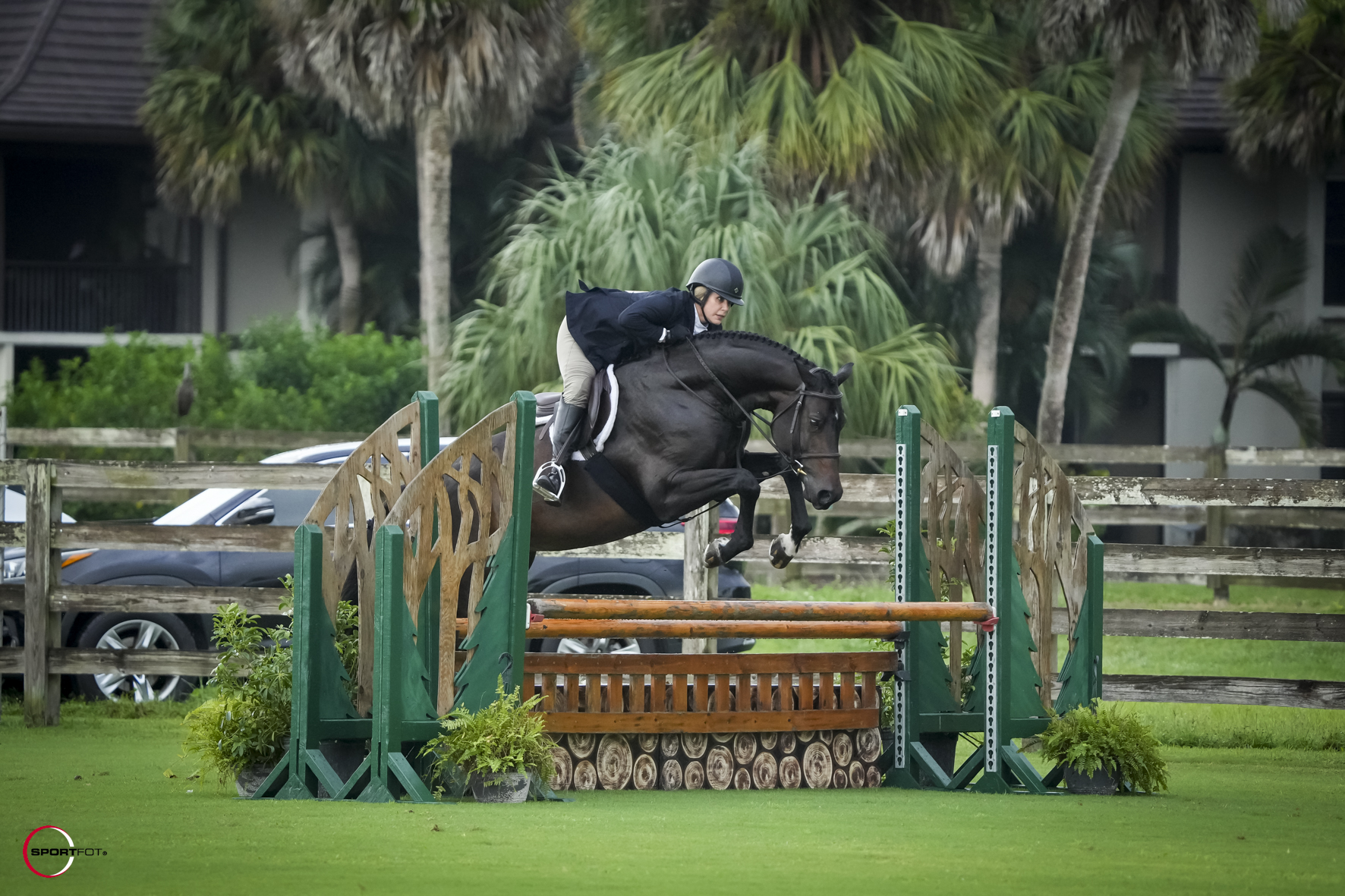 "We've had her [Louan Z] in our barn for about three months. She's a very fancy and super cool horse. She's just recently started doing the hunters with us and has been very successful in both the Performance Hunters and Derbies," said Kellner.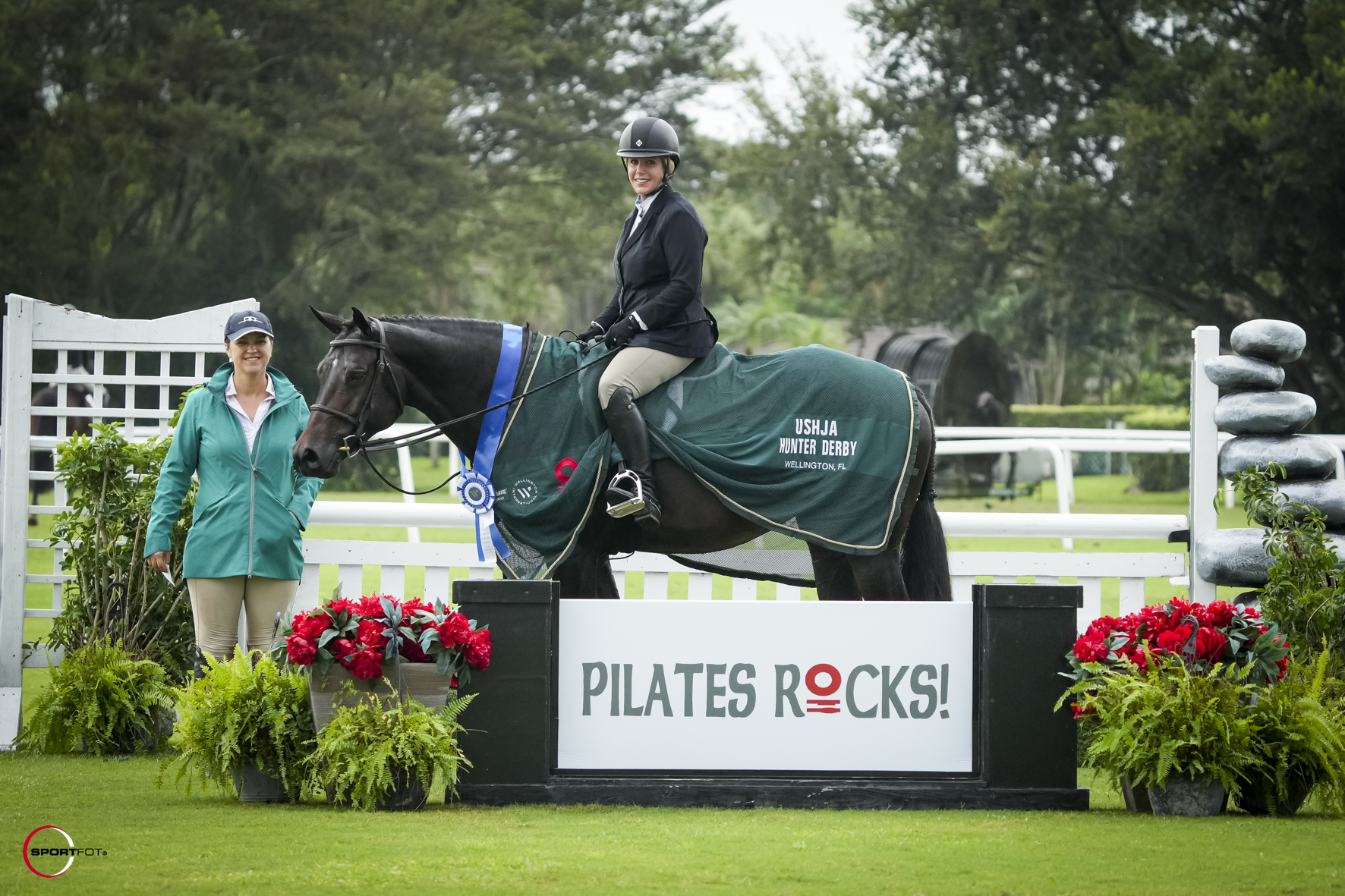 Rounding out the top three in Pilate Rock's $2,500 USHJA National Hunter Derby was USA's Isabela de Sousa and Sergent Stables, LLC's Diara Blue, with a combined score of 164. 
Competition will continue with ESP Fall II starting Thursday, October 19th, and running through Sunday, October 22nd. ESP Fall II's events will include the $10,000 Bainbridge Companies 1.40m Open Stake, the $2,500 USHJA National Hunter Derby presented Pilates Rocks, the $5,000 Ida Development 1.35m Stake, the $1,000 Alexander Academic Access 2'6"/2'9" Hunter Derby and the feature class of the week - the $25,000 Barnwalkers Grand Prix. View the prize list and schedules here!