McLain Ward Closes Out WEF Premiere
Jean Sheptoff Tops Hunt Ltd. 3'6" Amateur-Owner 36 & Over Hunter Division
The $75,000 Prestige Italia Grand Prix wrapped up Premiere Week in the International Arena on Sunday, January 7, at the Winter Equestrian Festival (WEF). While there proved to be an exciting lineup of horses and riders, two-time U.S. Olympic team gold medalist McLain Ward and the little bay superstar, Catoki, simply could not be caught.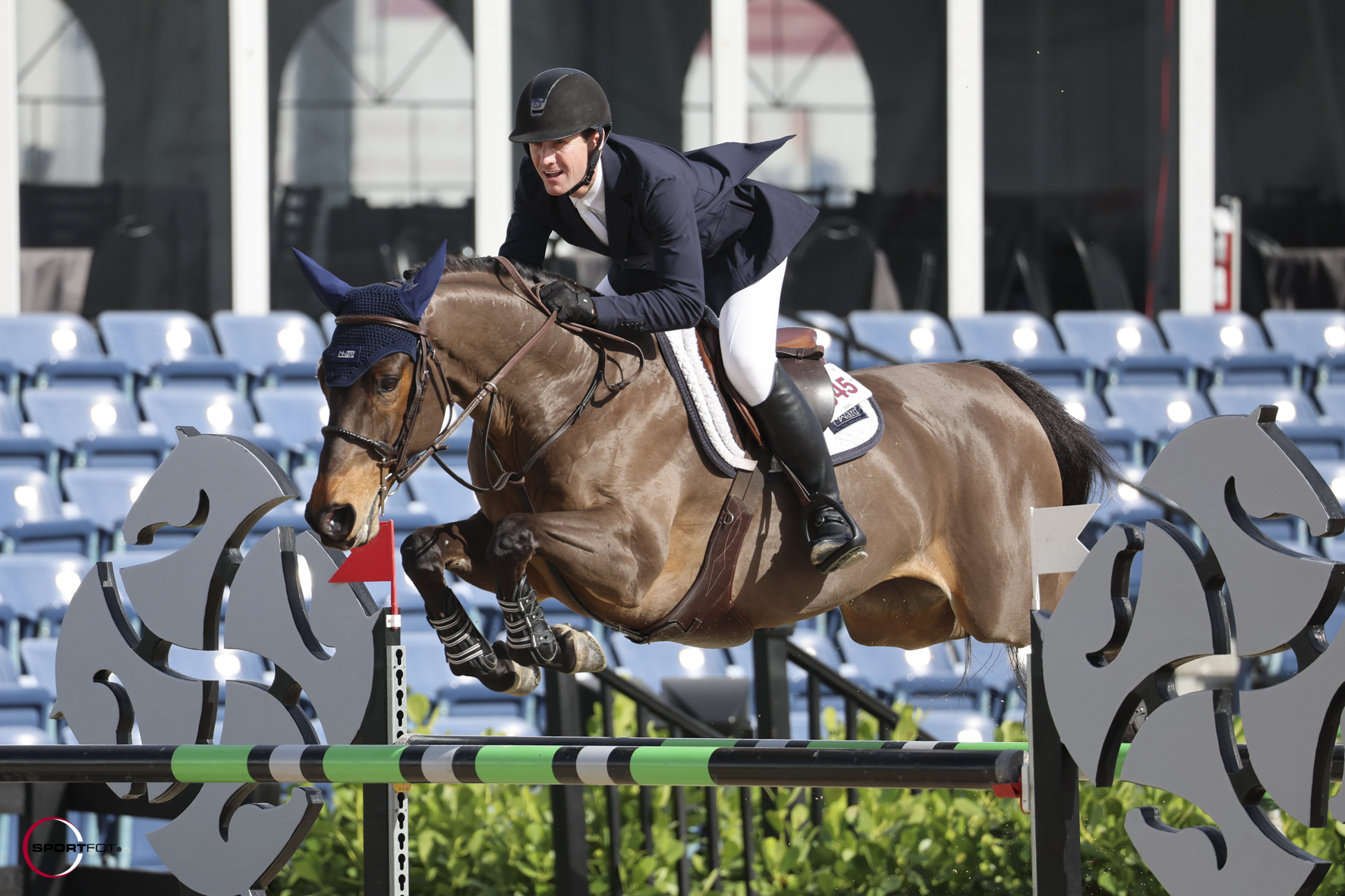 The class consisted of twenty-six riders over a challenging thirteen-obstacle course designed by Eric Hasbrouck (USA), including a triple combination that caused several rails. The class started off with a bang, including several early clear trips, but as it unfolded the clear rate slowed. The first four to jump clear and make the time allowed were Chris Ewanouski (CAN), Matt Williams (AUS), Jimmy Torano (USA), and Ward. Richard Vogel (GER) and Michael Murphy (USA) in the latter half of the draw then joined the jump-off list.
McLain and his sportscar of a horse, Catoki (Catoki x Caretello B) owned by Marilla van Beuren and Bob Russell were the quickest and most precise by more than three full seconds in the jump-off, to land them with an exciting win. They crossed the timers in 29.003 seconds, while Australia's Matt Williams finished second riding Meadowvale Cruise in 32.959 for owner Wyndmont.
"He's feeling great," said Ward of his 2009 Holsteiner gelding. "He's always great after a little bit of rest. He's won so much and goes so fast; he almost gets a little bit like a racehorse. So, we gave him a long break after Toronto and he came back a little more mellow."
Catoki and Ward earned themselves a redemption win after finishing second to Vogel on Thursday in the WEF Challenge Cup. "I was caught a little bit sleeping to the last fence. I added two and I meant to only check up once and Richie got me" he recalled. "After the class, I told him I was sleeping, and he was going to have to go faster on Sunday. I knew he was coming behind me, so I wanted to be quite quick today!"
McLain is wearing several hats this year as a competitor, trainer, coach and father, the list is immense. "I'm hyper-competitive so every day is a goal, but obviously the CSI5* grand prix are the focus. We will be bringing out our best and most experienced horses for those events and those are probably the highlights."
Ward repeated his 2022 success in this Premiere Grand Prix which last year kicked off a big season. Fingers Crossed for 2023.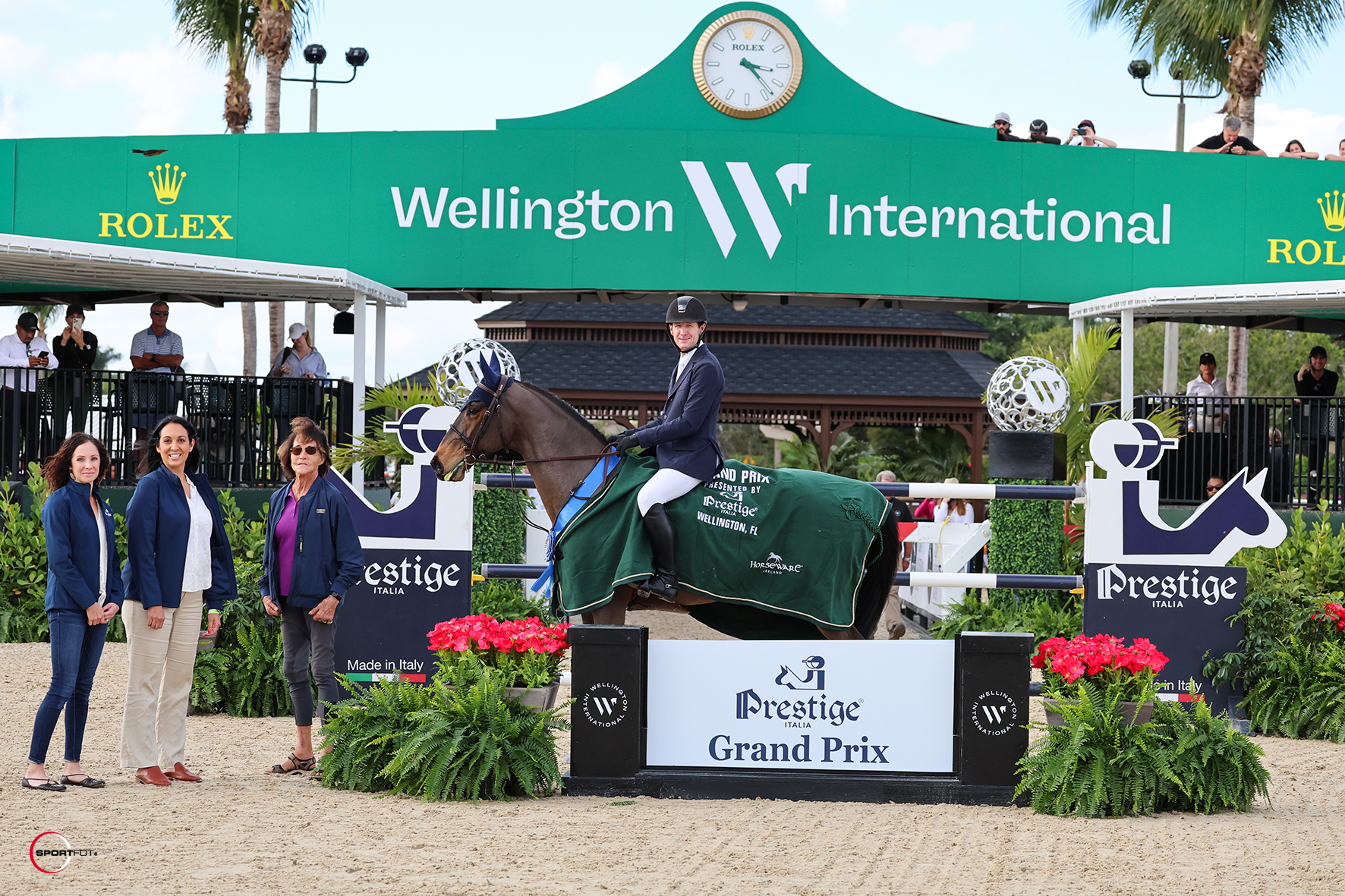 He went on to describe his daughter, Lilly, and how her riding and showing have progressed, "I love it! We had itty bitty jumpers yesterday and two-second places. Lilly is doing a great job. It's important to me that not only does she learn how to ride well and play the game well but also have a great appreciation for the horses and learn their personalities and the effort they give us."
 Top five results: $75,000 Prestige Italia Grand Prix
McLain Ward (USA) & & Catoki: 2009 Holsteiner gelding by Catoki x Caretello B. Owner Marilla van Beuren, Bob Russell, & Mclain Ward. 
Matthew Williams (USA) & Meadowvale Cruise: 2011 gelding by Creevaugh Ferro x Cruising. Owner Wyndmont.
Chris M Ewanouski (USA) & Echo VH Gerendal Z: 2012 mare by Echo Van T Spieveld x Jodokus. Owner Sky Group. 
Richard Vogel (GER) & Codex 28: 2013 Hanoverian gelding by Contendros 2 x Espri. Owner Sportpferde Herbert.
Jimmy Torano (USA) & Kochio Z: 2014 Zangersheide stallion by Kannan x Diamant de Semilly. Owner Jimmy Torano.
Jean Sheptoff Tops Hunt Ltd. 3'6" Amateur-Owner 36 & Over Hunter Division
The Hunt Ltd. 3'6" Amateur-Owner 36 & Over Hunter division was the exclamation point on hunter competition during WEF Premiere and saw Jean Sheptoff's Verdict pinned as champion.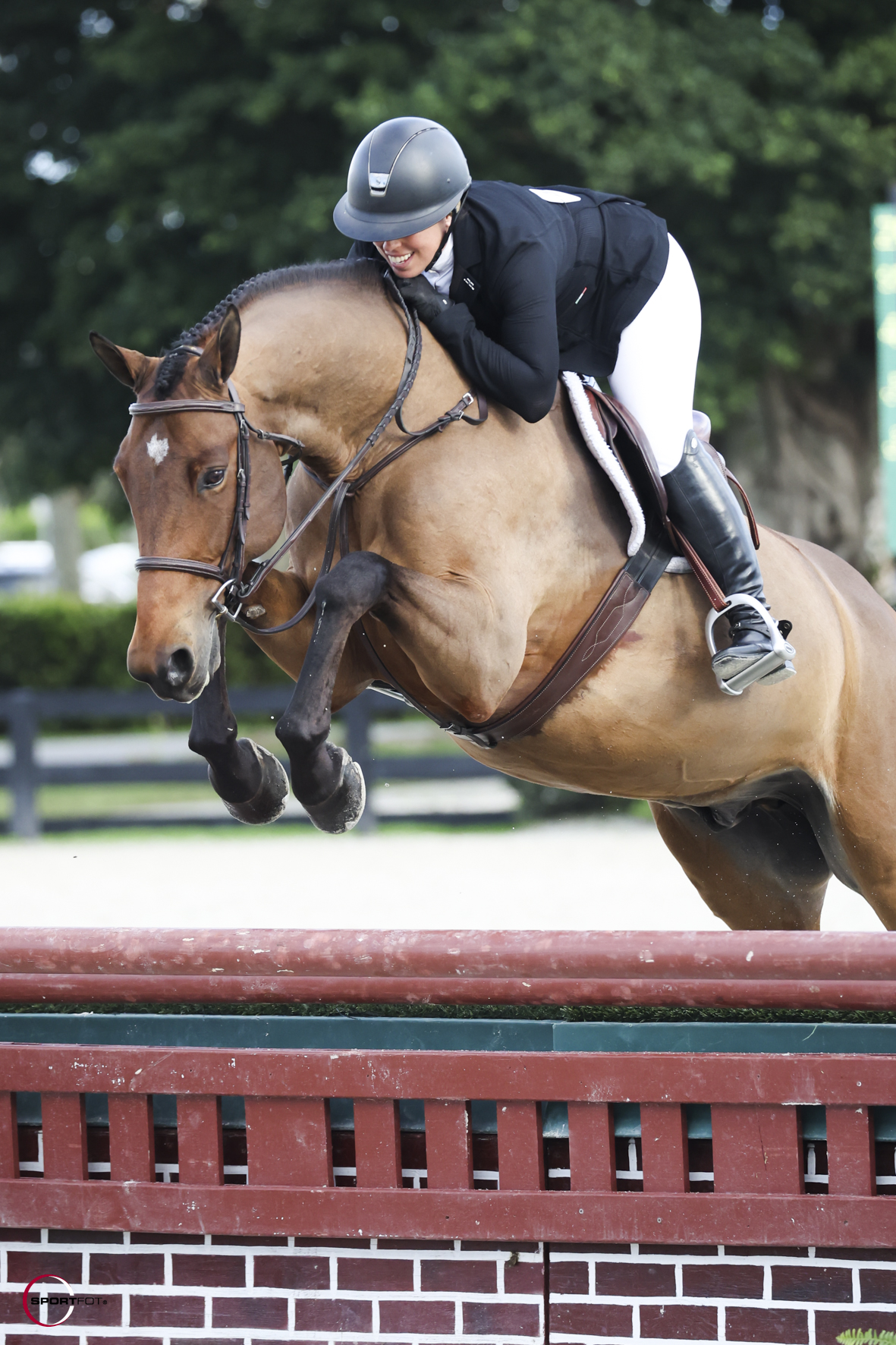 Verdict, a 2011 Zangersheide gelding by Verdi, earned two wins over fences in addition to a second a third ribbon for the tri-color at the conclusion of the week. "Verdict jumped beautifully this weekend," she said of the mount, which is coming off a long break since indoor competition in the fall. "He's feeling his best as we start to gear up for [WCHR] hunter week [during WEF 6]."
Sheptoff has had the ride on Verdict since he joined her string as a six-year-old pre-green horse. They have progressed into a solid partnership that is now earning champion honors in the highly competitive amateur-owner hunter ranks.
"The handy yesterday was a really fun course and my horse really rises to the occasion in the handy, so that was a great day," said Sheptoff her handy victory on Saturday. "I have basically been the only one riding him since we got him, so he always tries hard for me. 
Sheptoff and her husband Cory Hardy own Newbury Farm and are based in Wellington for the winter season. "[Wellington International] looks great," continued Sheptoff, who hails from Littleton, Massachusetts. "The footing is great and I'm excited to show here for the season."
Blink, ridden by Lee Kellogg Sadian claimed the reserve champion tri-color in the Hunt Ltd. Amateur-Owner 3'6" 36 & Over division.