Lacey Gilbertson and Karlin van't Vennehof Claim Adequan® WEF Challenge Cup
Lacy Gilbertson (USA) impressed in the CHF50,000 CSI4*Adequan® WEF Challenge Cup Round 3 on Thursday afternoon during Week 3 of the Winter Equestrian Festival (WEF) at Wellington International. Course designer Peter Grant (CAN) welcomed 55 pairs to the International Ring and set the stage for a nine-horse jump-off.
Despite her conservative jump-off plan, Gilbertson and Karlin van't Vennehof were deceivingly fast and accurate to stop the clock at 41.41 seconds over the short course. The 2010 Belgian Warmblood mare (Fantomas de Muze x Quasimodo van de Molendreef), owned by Seabrook LLC, bested Lillie Keenan (USA) and Argan De Beliard, coming in at 43.09 seconds for the runner-up position. Jacob Pope (USA) and Highway FBH, owned by The Highway Group, rounded out the podium positions in 44.78 seconds.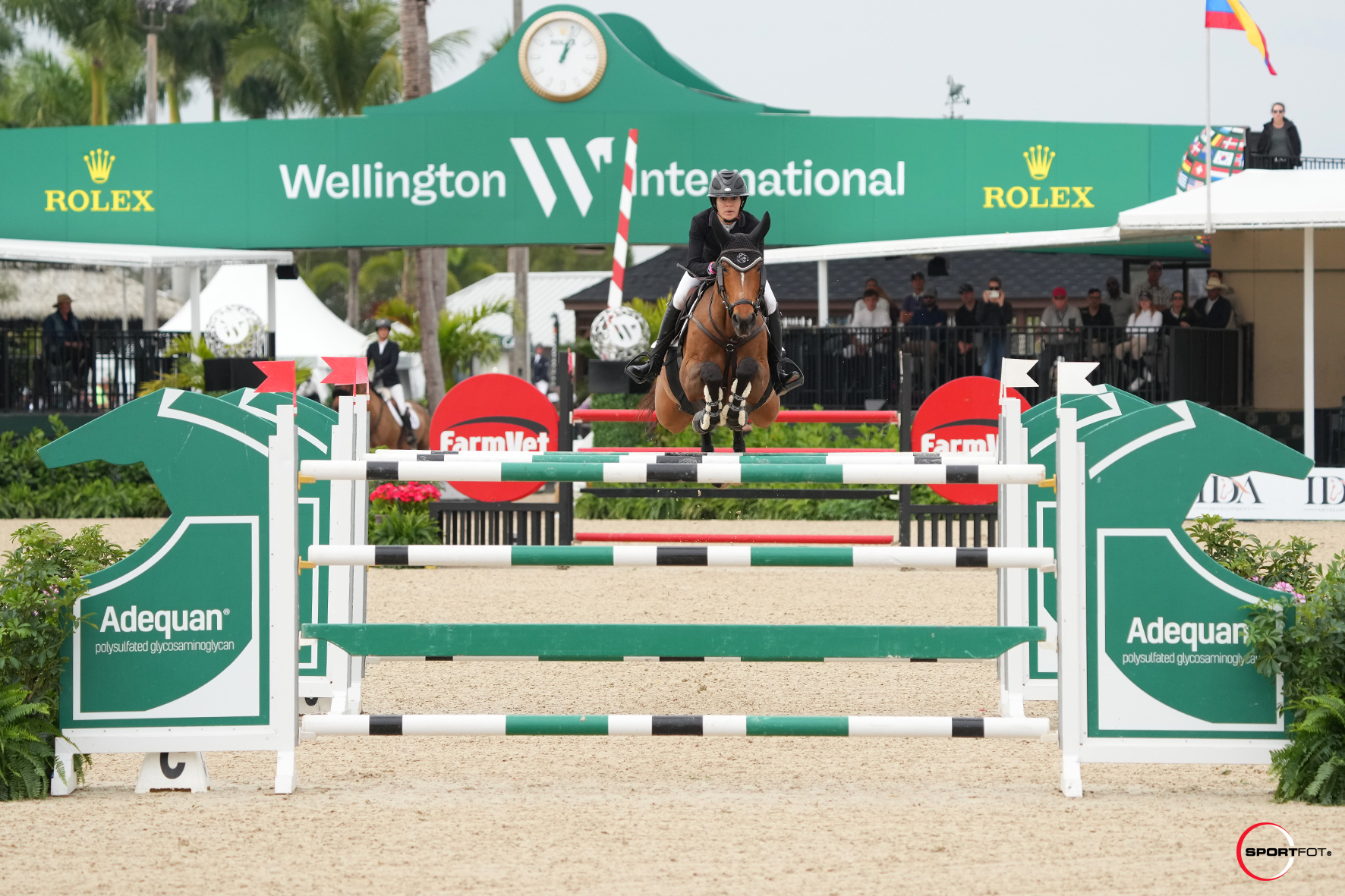 Gilbertson partnered with Karlin van't Vennehof, the former mount of her trainer Shane Sweetnam, at the beginning of the 2022 WEF season. Since day one, the pair has been extremely consistent in the show ring.
"I think I have so much confidence in her that when I go in the ring, no matter what happens if I do it half right, we are going to be clear," said Gilbertson. "She's so scopey and she's my type of ride so I'm very comfortable on her. I think that's the main thing that's helped us click and keep the consistency."
Speaking to her plan for the jump-off, Gilbertson waited for the right moment to chase the victory. "I was a little bit conservative in the beginning for one, two and three and then the oxer rolling back away from the gate showed up the way I wanted it to then everything fell into place. We were able to the leave out to the last and she was amazing.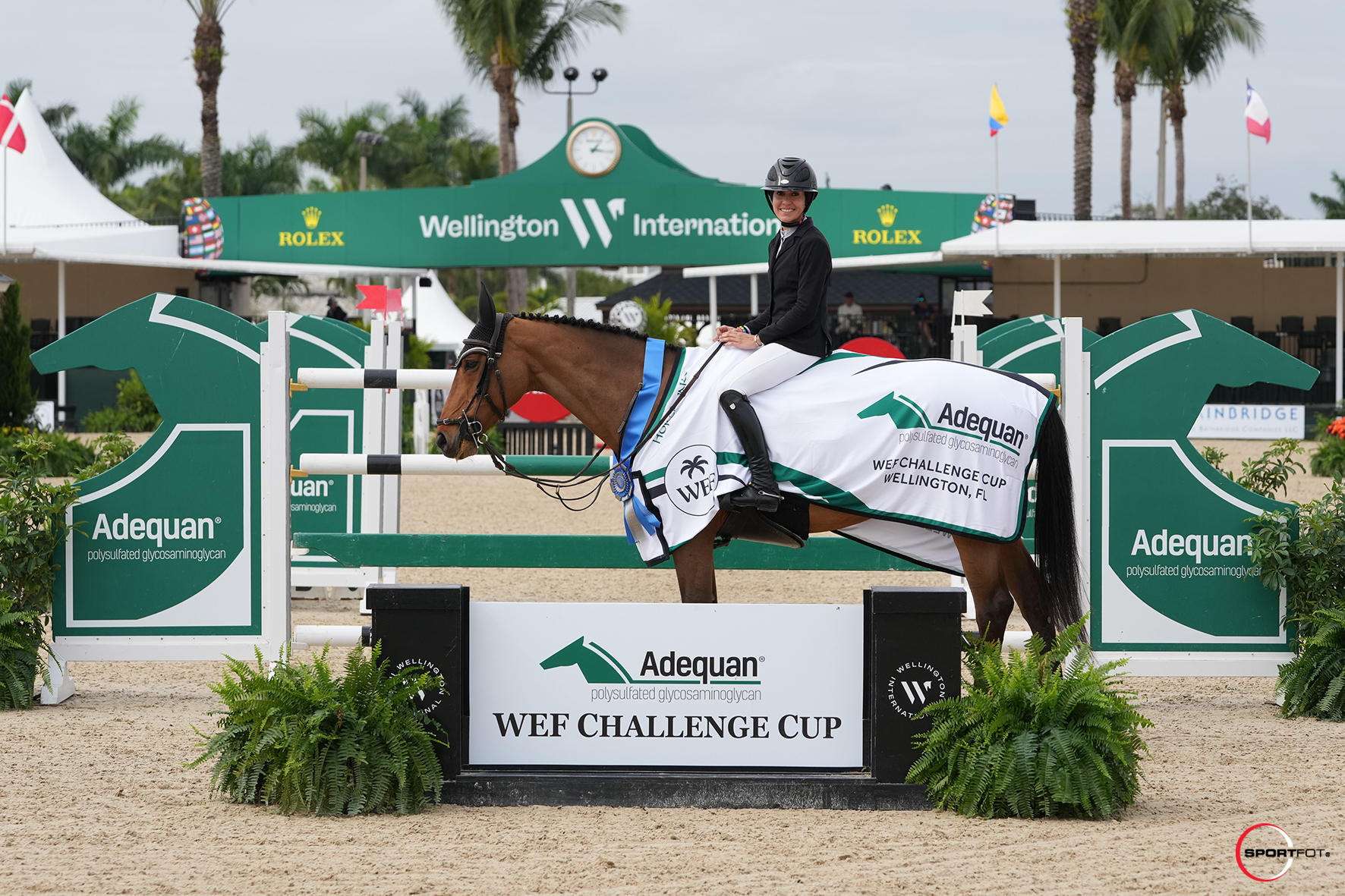 "Everything makes Karlin special; she's the kindest, sweetest, and most forgiving horse on earth," continued Gilbertson. "I actually don't understand how she is as hot and sensitive as she is while still having all of the other things you need in the ring to be successful."
Capping the day in the International Ring, the CHF6,000 Beerbaum Stables CSI2* 1.45m was won by Germany's Sophie Hinners riding Munin, a 2015 Holsteiner gelding (Mylord Carthago*HN x Chin Chin) owned by Martin Will. Canadian Olympian Amy Millar finished second riding GCS Athena for owner Brookstreet Stables Corporation, while Taylor Harris (USA) rounded out the top three riding Keatingstown Gotha de Baudignies for owner Harris Equestrian LLC.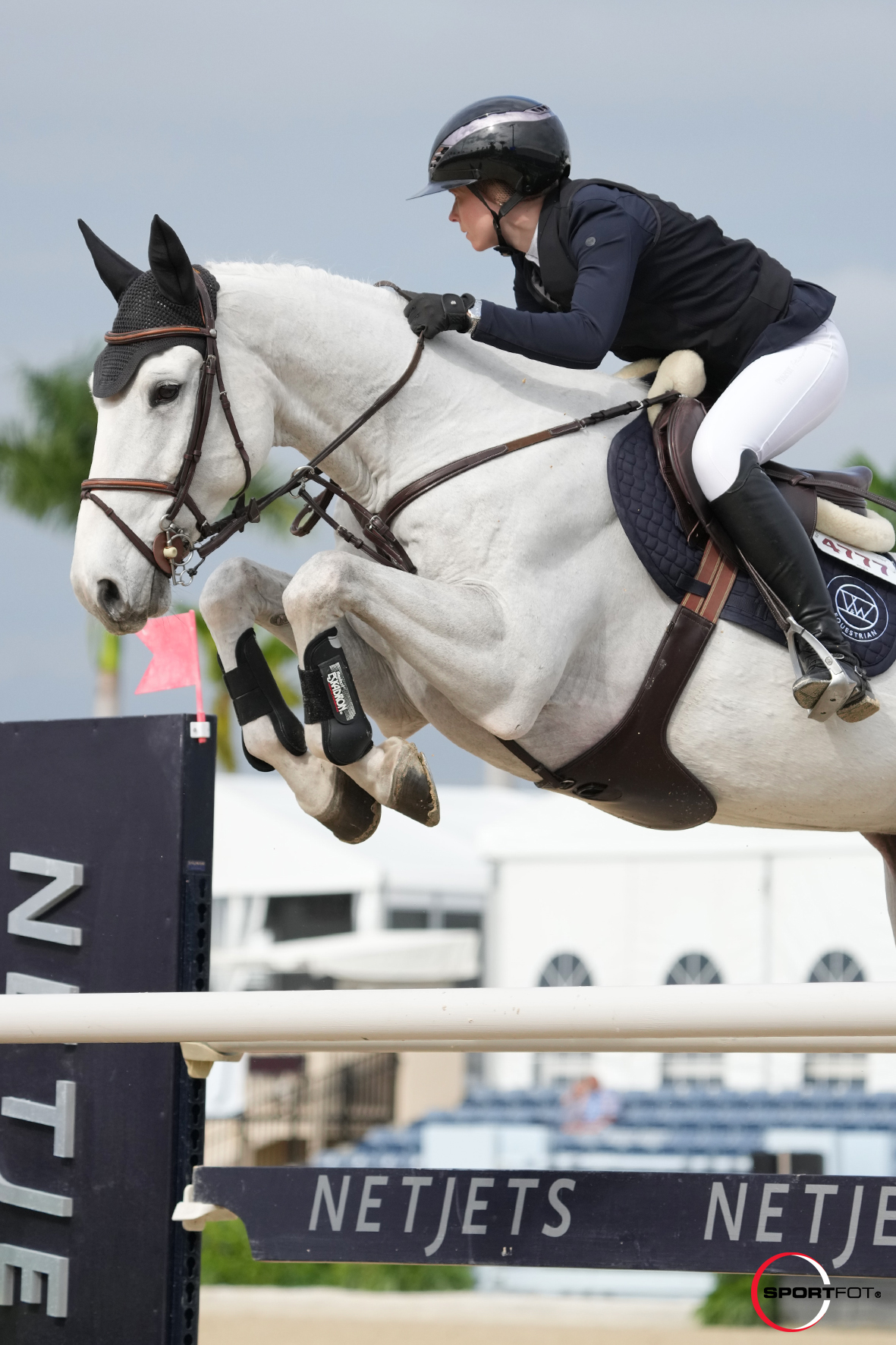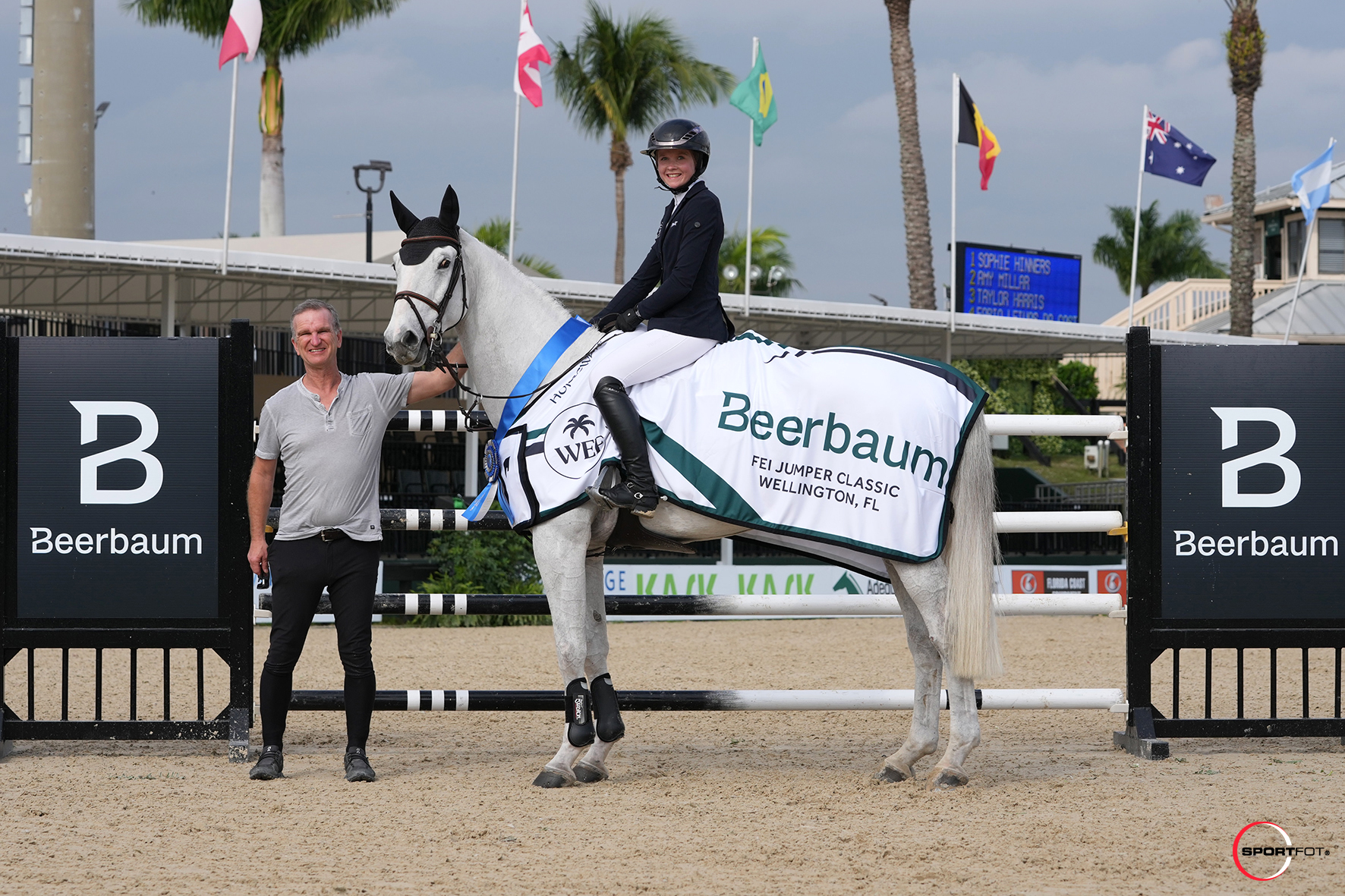 Hunter action was highlighted on Thursday with a tri-color day for Spellbound, owned by Stephanie Harris and ridden by Caroline Weeden. Their score of 86 in a winning over fences performance, as well as a second-place ribbon under saddle clinched the championship title in the Rein Family 3'6" Performance Hunter division. Reserve honors went to Jennifer Bauersachs and Blink for owner Lee Kellogg Sadrian.