John French set a high bar for the 2023 hunter season at Wellington International with Milagro on Friday. The pair jumped around effortlessly to steal the win in the $25,000 USHJA International Hunter Derby during opening week of the Winter Equestrian Festival (WEF) in Wellington, FL.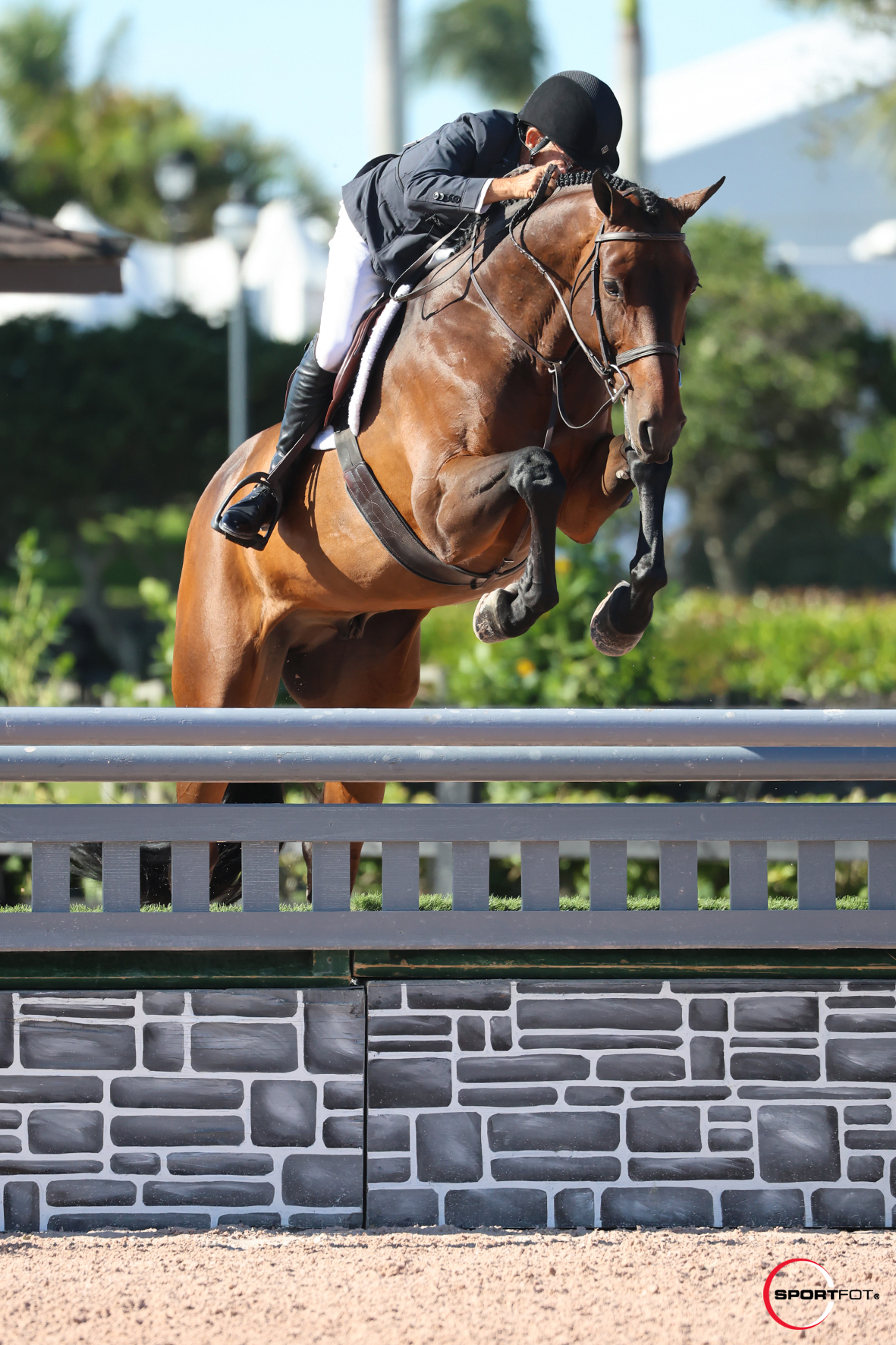 Thirty combinations set out to conquer the classic derby format class set by course designer Danny Moore (USA) as a highlight to professional, amateur and junior hunter competition during WEF's 2023 debut.
Right behind French came Michael Britt-Leon and Bacchus, a 2013 Hanoverian gelding owned by Kelly Sims in second place, followed by Greg Crolick and Zanziebar R Z, a 2008 Dutch Warmblood gelding owned by Jon Cotton in third place.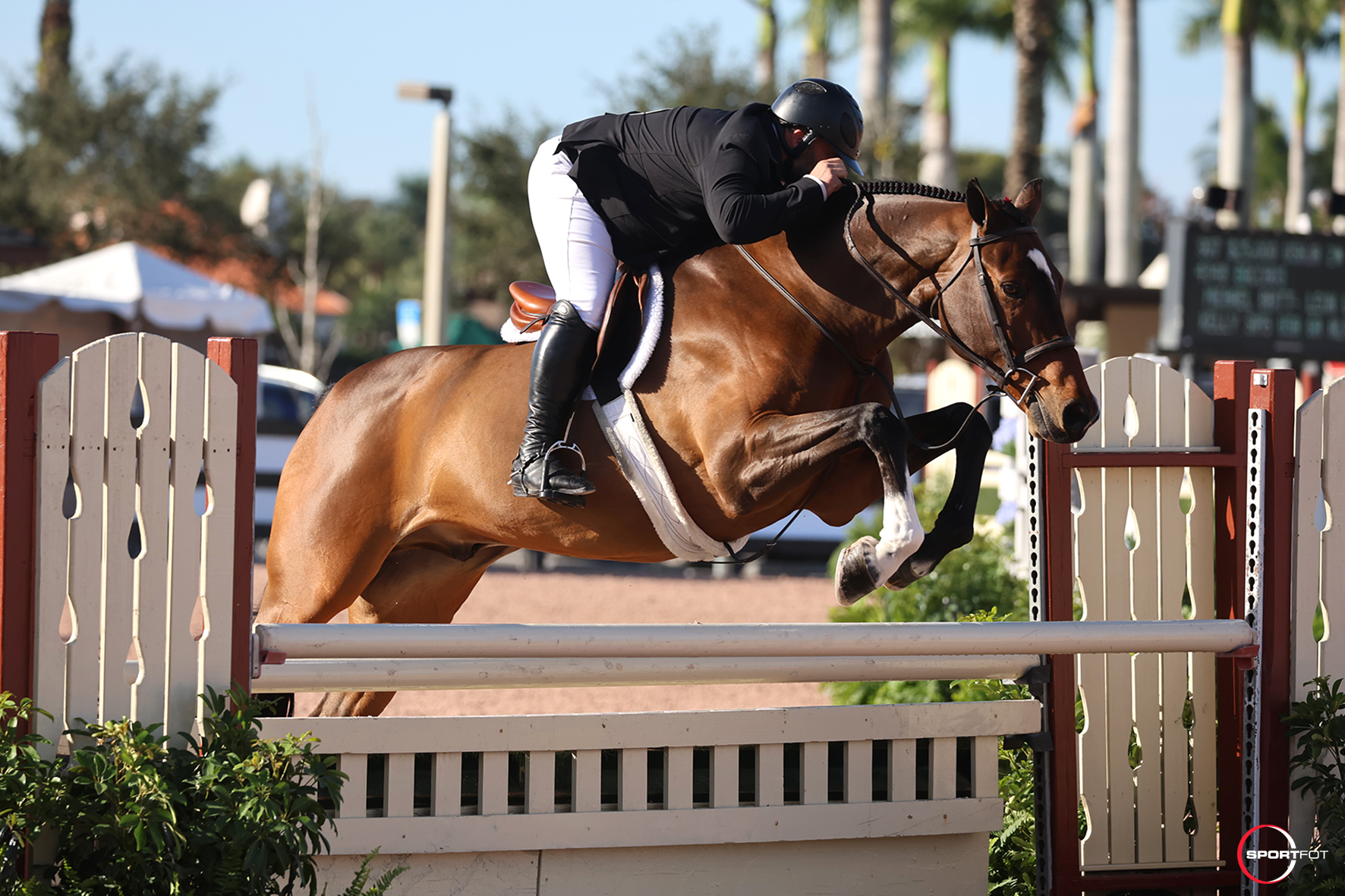 French and Milagro, the coming eight-year-old gelding owned by Kent Farrington, LLC, claimed the derby victory over an interesting course plan in front of two panels of judges.
"The course was different; it wasn't your typical turns, so you had to really pay attention to where you were going. There were times you thought you'd be going left, but really you were turning a little sharper to the right," he said after posting a first-round combined score of 186. "Sometimes you do that in the handy, but there were a lot more turns today. It was definitely a true derby course and not your normal hunter course."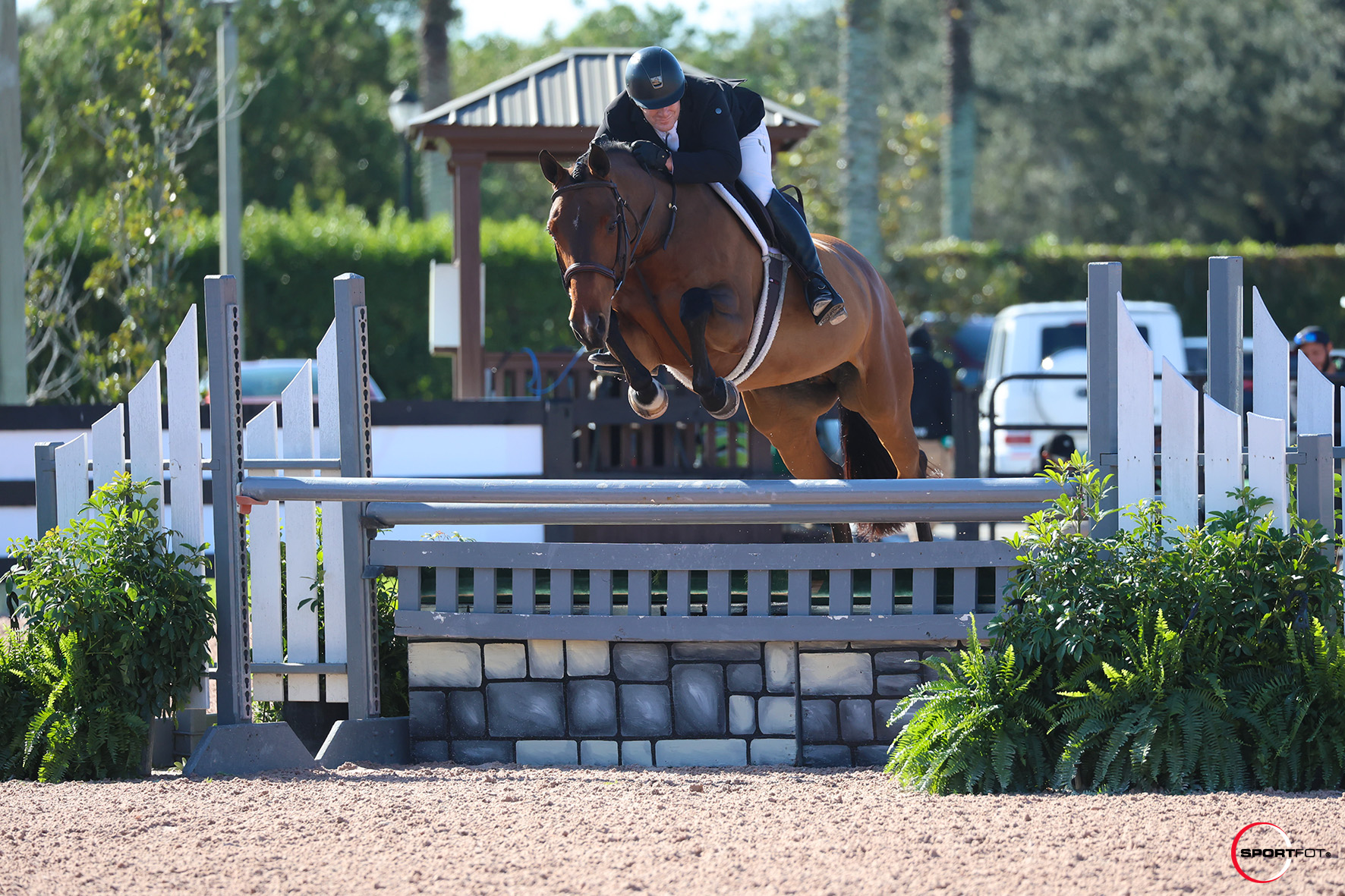 The second round saw French lead the way as the final to jump over the handy course. After showing Milagro's handiness, French posted a second-round score of 193 to easily land them in the top spot.
"I practiced the slice for the handy in the warm-up area and he was a little green so I wasn't sure when we went in the ring, but he actually jumped it really well," recalled French. "He's so nice that he jumps slow in the air and then lands slow so it's easy to make pretty tight turns in the handy."
When not strutting in the professional ranks with French, Milagro will also carry Zoe Wolf in the junior hunter division this season.
Final Results: $25,000 USHJA International Hunter Derby 
Horse, Rider, Owner
Round 1 Total | Round 2 Total | Overall Total
Milagro, John French, Kent Farrington LLC
186 | 193 | 568
Bacchus, Michael Britt-Leon, Kelly Sims
183.5 | 183 | 551
Zanziebar R Z, Greg Crolick, Jon Cotton
182.25| 183 | 548.75


Tomas Yofre Has What It Takes in Bainbridge 1.40m Speed Challenge
Argentina's Tomas Yofre is off and running at WEF with a victory in the Bainbridge 1.40m Speed Challenge on Friday riding Eliante Z, a 2013 Zangersheide mare by Ermindo W. From a starting field of 62 over a course designed by Eric Hasbrouck USA, Eliante Z proved she had the speed to top them all for owner by Stellium Sport Horses LLC.
"I am so thankful to Olivia Broder and her family for trusting me with this special mare," said Yofre of the mount he's only been partnered with since the end of the 2022 season. "She gets better and better. She is super careful and competitive, and I think she can win any class she wants."
Sweeping the rest of the podium, Ireland's Darragh Kenny took second on California Pie, owned by Oakland Ventures, and third aboard Cicomein VDL for owned HKC Collection LLC.
Yofre and Eliante Z also scored a 1.40m win on opening day of WEF on Wednesday. After two early season wins, Yofre has high hopes for a promising WEF 2023 season. "I have a lot of expectations for the mare this season. I am super happy to have her as part of my string of horses because you always can count on her."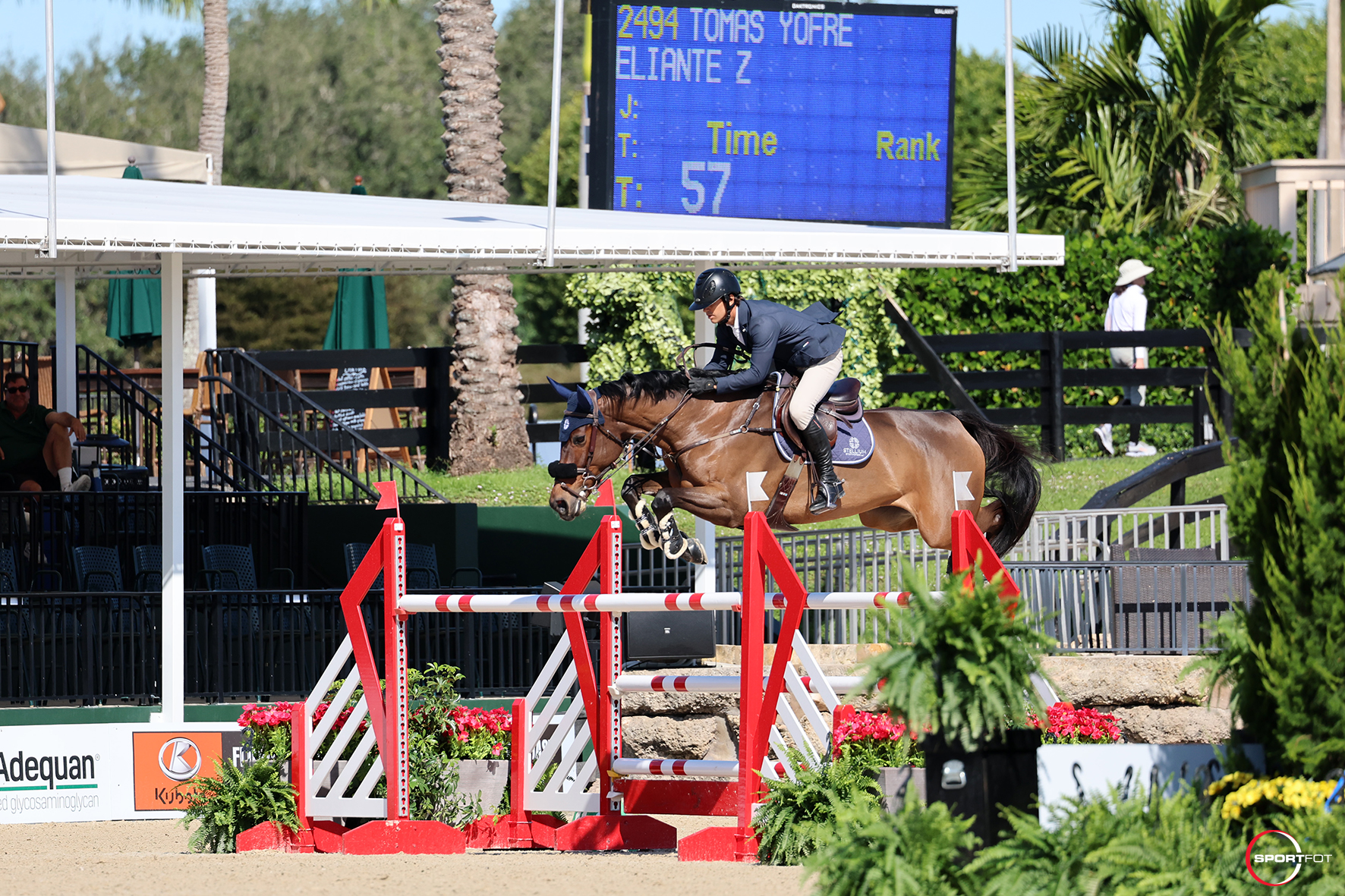 Are you ready for Saturday Night Lights? Watch it from the best seats in the house…
The Battle of the Sexes is back at Wellington International, and it's one not to miss. Tables in the Blue Ribbon Club on WEF's opening night are selling fast with only a few remaining. Hurry to reserve some of the best seats in the house. Tables of eight, six, and four are available on Saturday evenings. Tickets include a full-course buffet dinner, an open bar, and an unbeatable view of all the action. Click HERE to reserve your table.