Hunters were shining bright in Friday's $2,500 USHJA National Hunter Derby, presented by Arion Sellier USA, during Spring V. The highlight hunter event of the week was the first of two hunter derbies offered on Equestrian Village's grass Derby Annex Field. The class was held in a "Hunt and Go" format, meaning the first portion of the course was judged as the classic round, while the latter half of the trip was scored as the handy phase. With 13 obstacles and four high options, 11 competitors took to the course, but one pair came out on top, Jennifer Bliss and Honor Code.
Bliss, who also won Spring IV's USHJA National Hunter Derby with Ann Root's Honor Code, was thrilled to win the same class two weeks in a row, sharing, "It's so great to have these shows in our backyard and these derby classes, in particular, are perfect for developing younger derby horses because you get to show on the grass with nice courses without a ton of pressure. Our barn is all hunters, and we develop a lot of younger horses, so it's just perfect."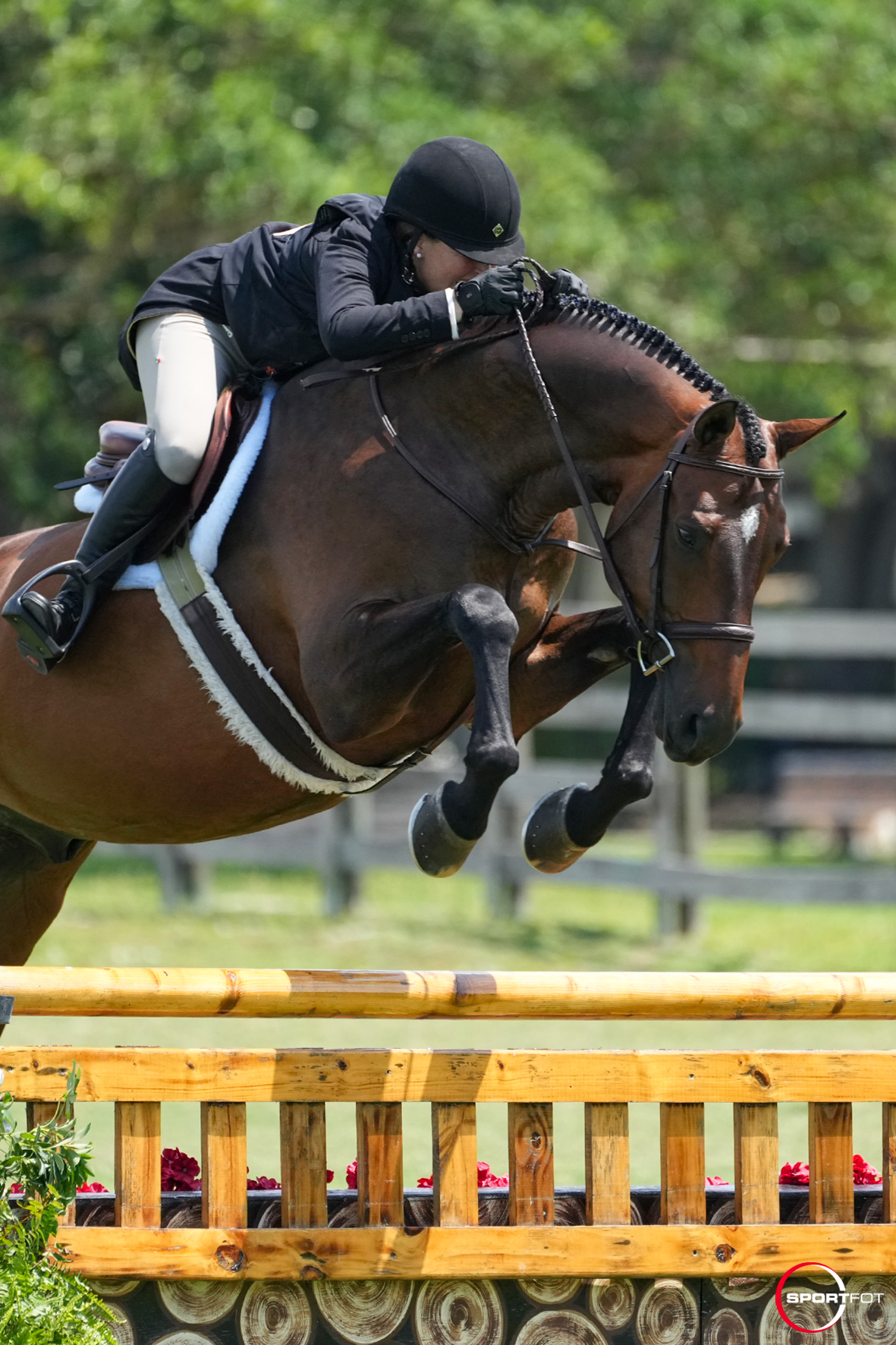 The first pair to test Danny Moore's winding track, Bliss of Wellington, FL, navigated Honor Code expertly through both phases of the course and set the bar high after receiving a score of 173. "Today, I just wanted him to continue to gain mileage in this ring and practice staying focused and organized through these longer courses with him. He's gotten more experienced in the handy portion of the course, so I was able to turn a bit tighter and challenge him more today."
Along with her passion for developing young hunters, Bliss also has an affinity for the hunter derby classes, saying, "I've always loved the hunters. I think there's such an art to riding hunters and getting them to go beautifully and invisibly, but the derby classes, in particular, I really love because they require you to have the smoothness of a hunter round, while the courses have some of the technicality that equitation and jumper courses have, especially in the handy portion. I just think that the derbies are such a fun hybrid of everything."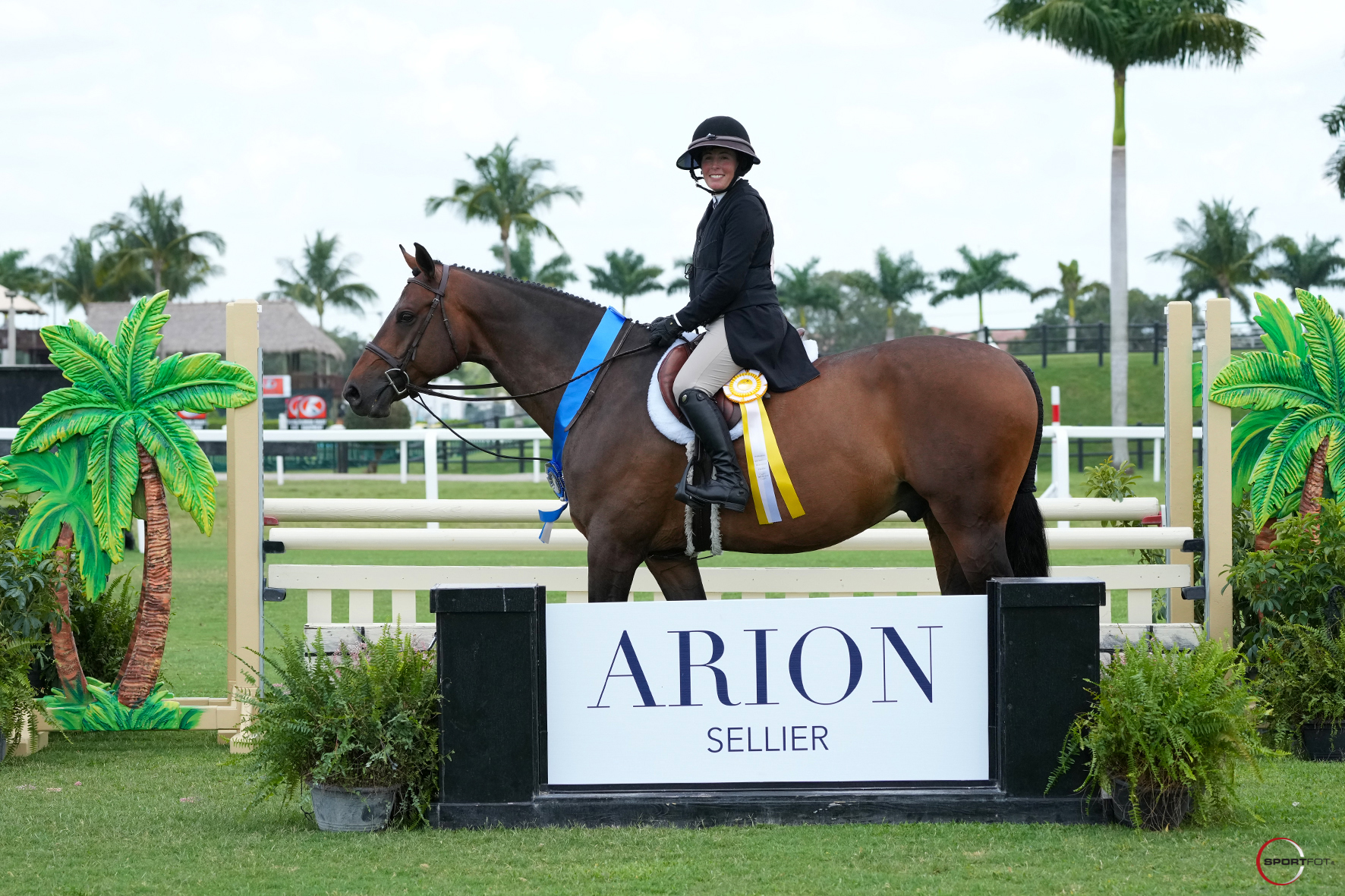 Just one point behind, Keri Kampsen of Wellington, FL, took home second place with Citation, the horse she co-owns with Lexy Reed, while Bliss bookended the podium with Flight, owned by Dandelion Farm LLC, with a score of 166.
On Saturday, six combinations entered the ring to compete for top honors in the $1,000 SAS Photography 2'6"/2'9" Hunter Derby. Riding to the top of the leaderboard, Samantha Karp of Wellington, FL, and Cascadel, owned by Mak Capital LLC, were awarded top honors thanks to their superb performance. Isabela De Sousa of Lexington, KY, piloted Sergent Stables, LLC's GFS Mikado to a runner-up finish, followed by Olivia Johnson of Boynton Beach, FL, and Quintessential, owned by Equine Health & Fitness.