The 2023 ESP Pre-Charity CSI 3* got underway Thursday with the $6,000 Bainbridge Companies CSI3* 1.40m kicking off competition for the week in the International Arena. Forty-two horse-and-rider pairs tried their hand at Hector Loyola's (PRI) course, with thirty-one trying their hand at the jump-off. In the end, Gabriel De Matos Machado put in the quickest clear round with a time of 41.11 seconds aboard Evabellie W, owned by Emily Wood. Earning second with a clear 43.7 second time was Tina Yates (USA) and Stephen Macken's Baglioni, while Maya Ines Denis Chambon (MEX) earned the yellow rosette on her own entry, Jantien De Muze.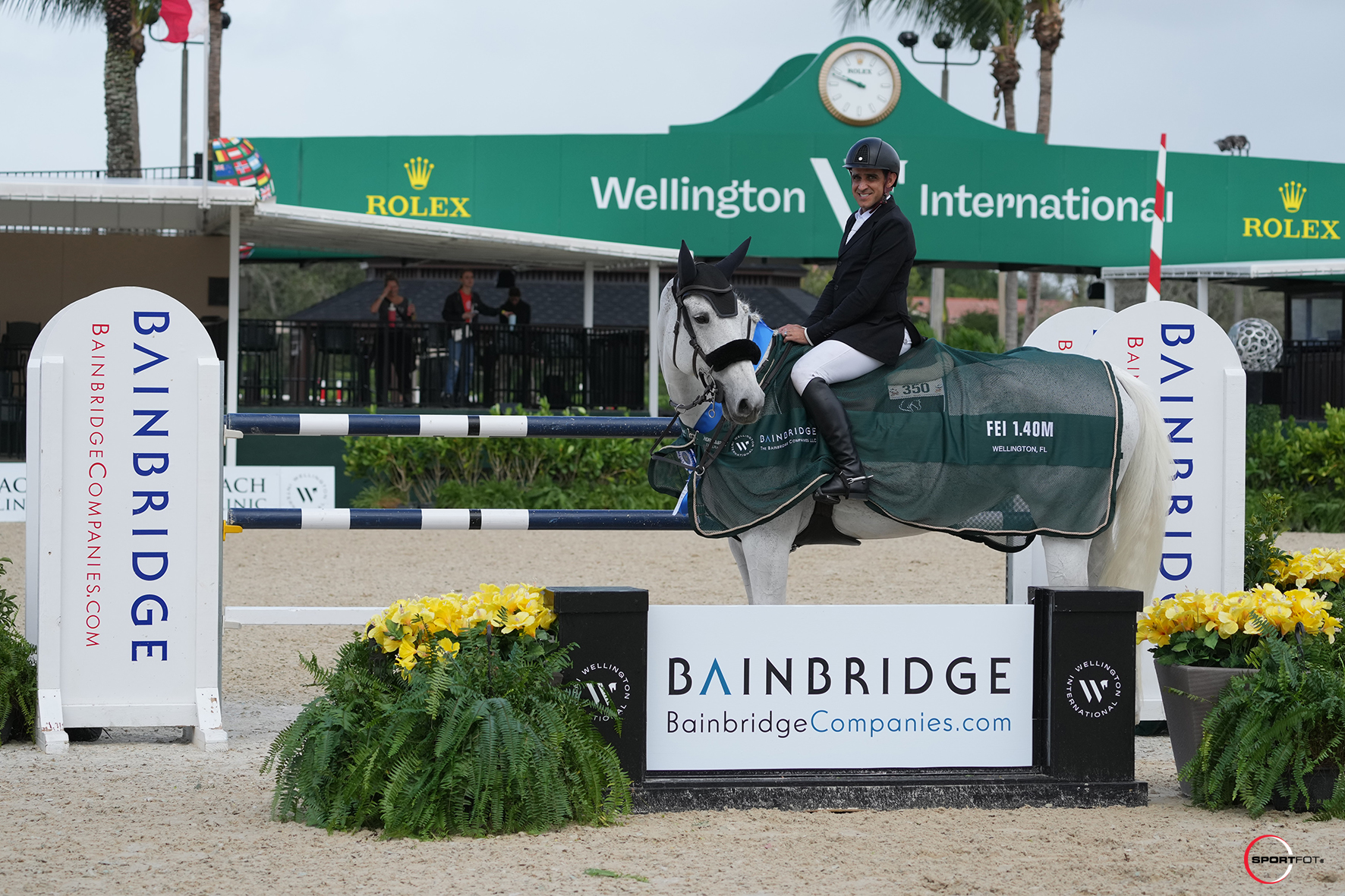 Taking place directly after the $6,000 Bainbridge Companies CSI3* 1.40m was Thursday's highlight class, the $39,000 IDA Development CSI3* 1.45m Power & Speed. Thirty-two athletes tried their hand at the course with eighteen trying their hand at the shortened track. Coming out on top was Jad Dana (LBN) and ABC Quantum Cruise, owned by Wyndmont, with a double-clear time of 28.92 seconds. Taking the second-place title aboard Santa Cecilia Stables' Collin, was Luiz Francisco De Azevedo (BRA) with a double-clear time of 29.38 seconds. Rounding out the podium in the Power & Speed was Luis Fernando Larrazabal (VEN) aboard Belle De Muze, owned by Driss Ngadi, with a clear 29.45 time. 
Friday's $39,000 FreeJump CSI3* Grand Prix Qualifier kicked off competition for the day in the International Arena. With a start list of forty-six athletes competing for the lions share of the prize money, taking the top spot would prove to be difficult for many. Tripping the timers in a speedy and clear time of 40.16 seconds was Nayel Nassar (EGY) and Igor Van De Wittemoere, owned by Evergate Stables LLC, to take the win. On Nassar's heels with a time of 41.09 seconds was Victor Mariano Luminatti (BRA) and his mount, Idette, earning the second-place title, while Adrienne Sternlicht (USA) crossed the timers in 41.35 seconds to take third.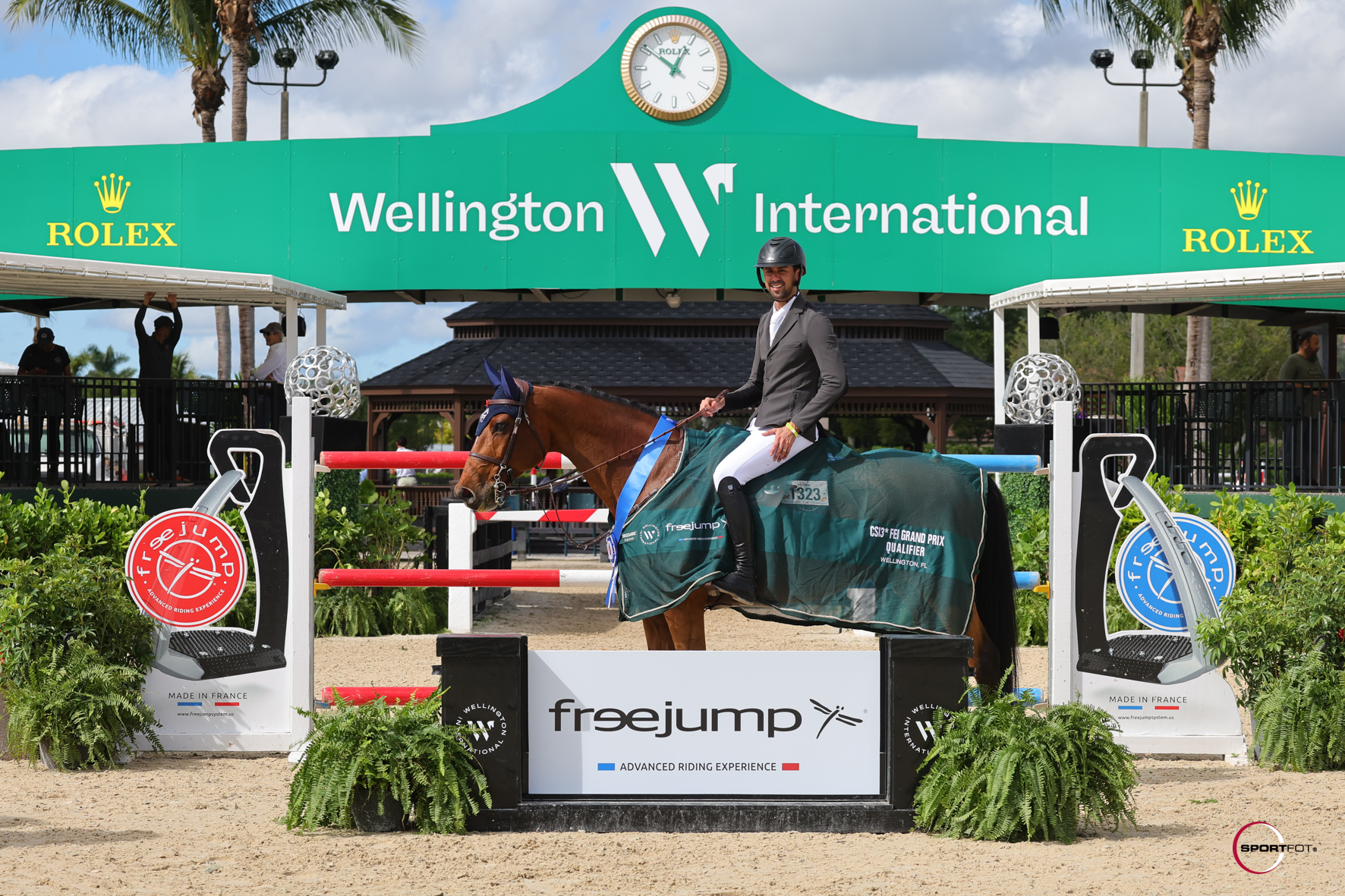 Friday also featured hunter competition taking place in the E.R. Mische Grand Hunter with the $1,500 USHJA National Hunter Derby, sponsored by Pilates Rocks. Fourteen riders competed in Friday's National Hunter Derby, but at the end of the class, Victoria Rotsaert (USA) and De Lorean, owned by Julie Burton, stood at the top of the scoreboard with a final score of 173. 
The derby took place in the "Hunt and Go" format, meaning that the riders competed in a single round. The first part of the round was scored as the traditional Classic round, while the second part of the course was scored as the Handy round. The two scores were combined to produce an overall score for each horse-and-rider combination.  
When asked about her groom, Rotsaert raved "We absolutely love Trixie [Bassham]! Since I've helped Julie [Burton] and ridden for Julie, she has been there and she's just the best. She's always supporting me at the side of the ring and does an amazing job taking care of all the horses. She does such a good job and is always so helpful." 
Taking the second spot was Faith Schuttemeyer (USA) and Cygnus, owned by Eyckenhoeve Sales LLC, with a combined score of 171. The duo received an 84 in the classic phase and an 87 in the handy. Hadley Hoeft (USA) bookend the podium with a classic score of 83 and a handy score of 87 on her own entry, Castellan W, with a combined score of 170.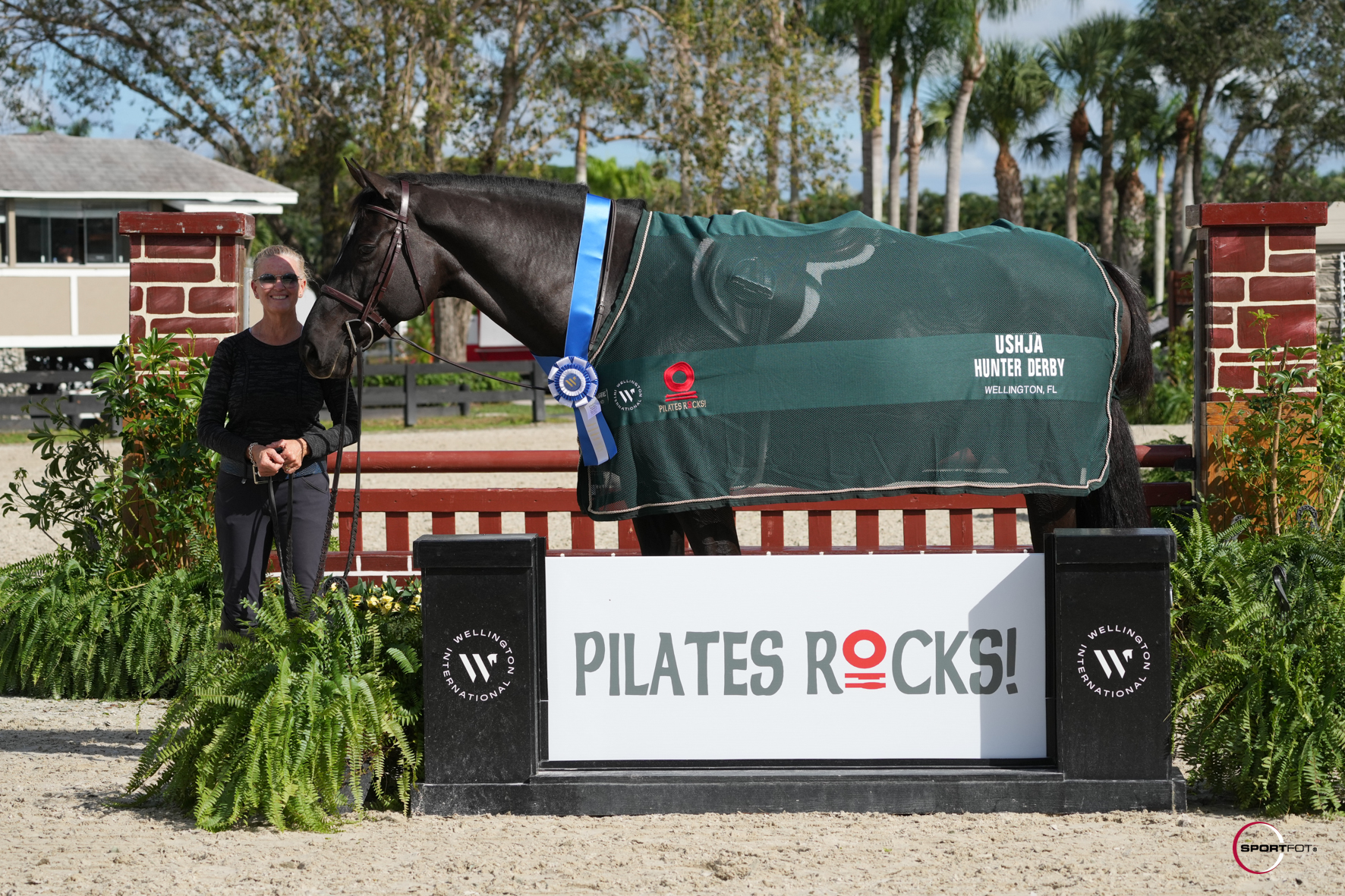 Luis Fernando Larrazabal (VEN) rose to the occasion Saturday morning, sealing the victory in the $39,000 Elite Horse Transport CSI3* 1.45m Speed. Larrazabal navigated Belle De Muze, owned by Driss Ngadi, through Loyola's 13-obstacle course, clearing the timers in a rapid 63.01 seconds to take the win. Colombian rider, Mark Bluman, finished as runner-up in 63.89 seconds aboard his own, Quick Chick 3, while Carly Anthony (USA) and Portfolio Horses LLC-owned Jet Blue, took third in 64.02 seconds.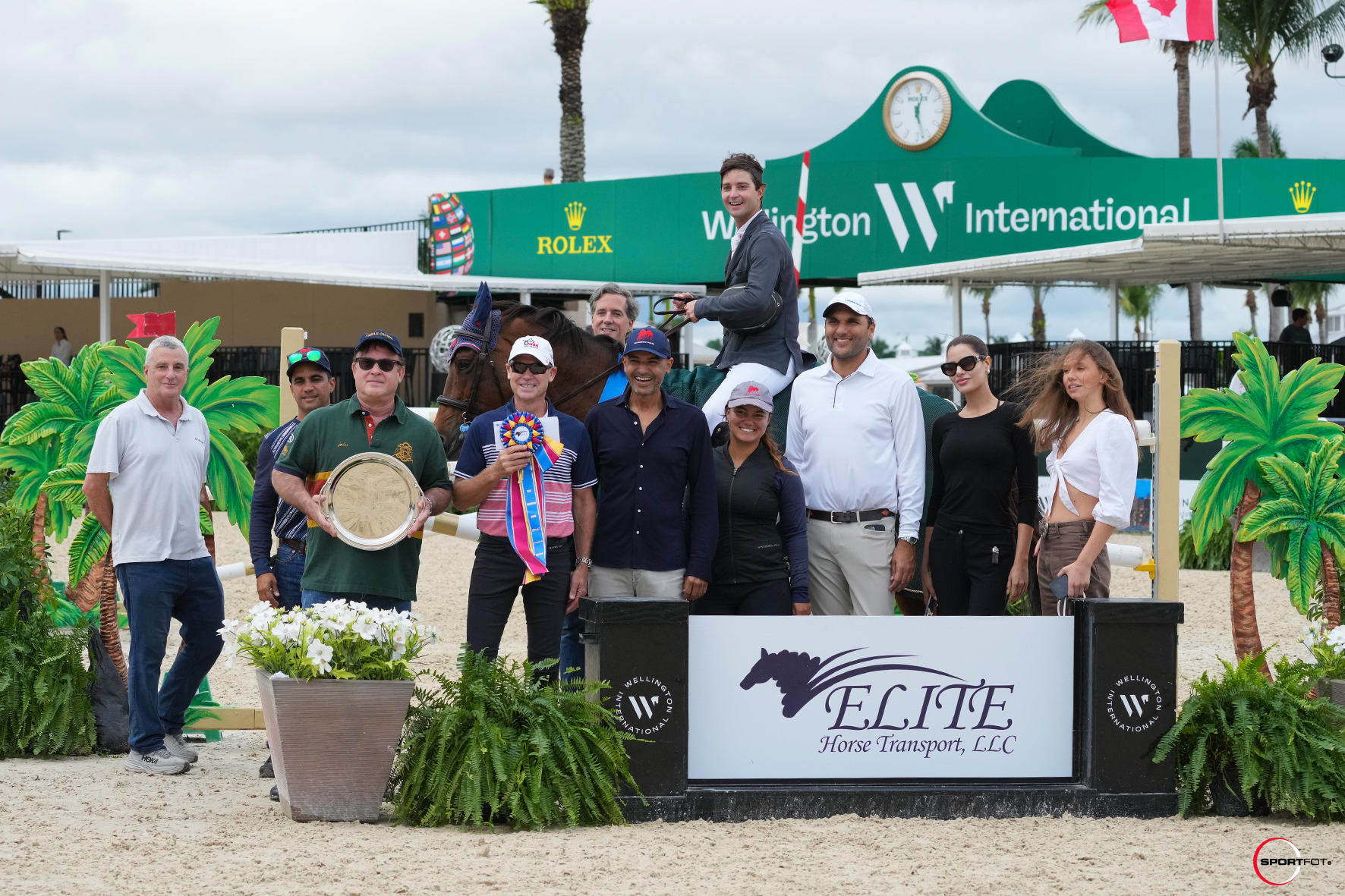 Gavin Moylan (CAN) and Bailando wrapped up their week at Wellington International in the E.R. Mische Grand Hunter with a win in the $1,000 Alexander Academic Access 2'6" - 2'9" Hunter Derby. Moylan laid out two beautiful scores with an 86 in the first and an 88 in the handy for a combined score of 174 to take the win. Taking second place was Jenna George (USA) and her mount Chaperone, with scores of 85 and 84 for a combined 169 while Kristen Collins (USA) and Dapple LLC-owned Saint Tropez took third with a combined 162.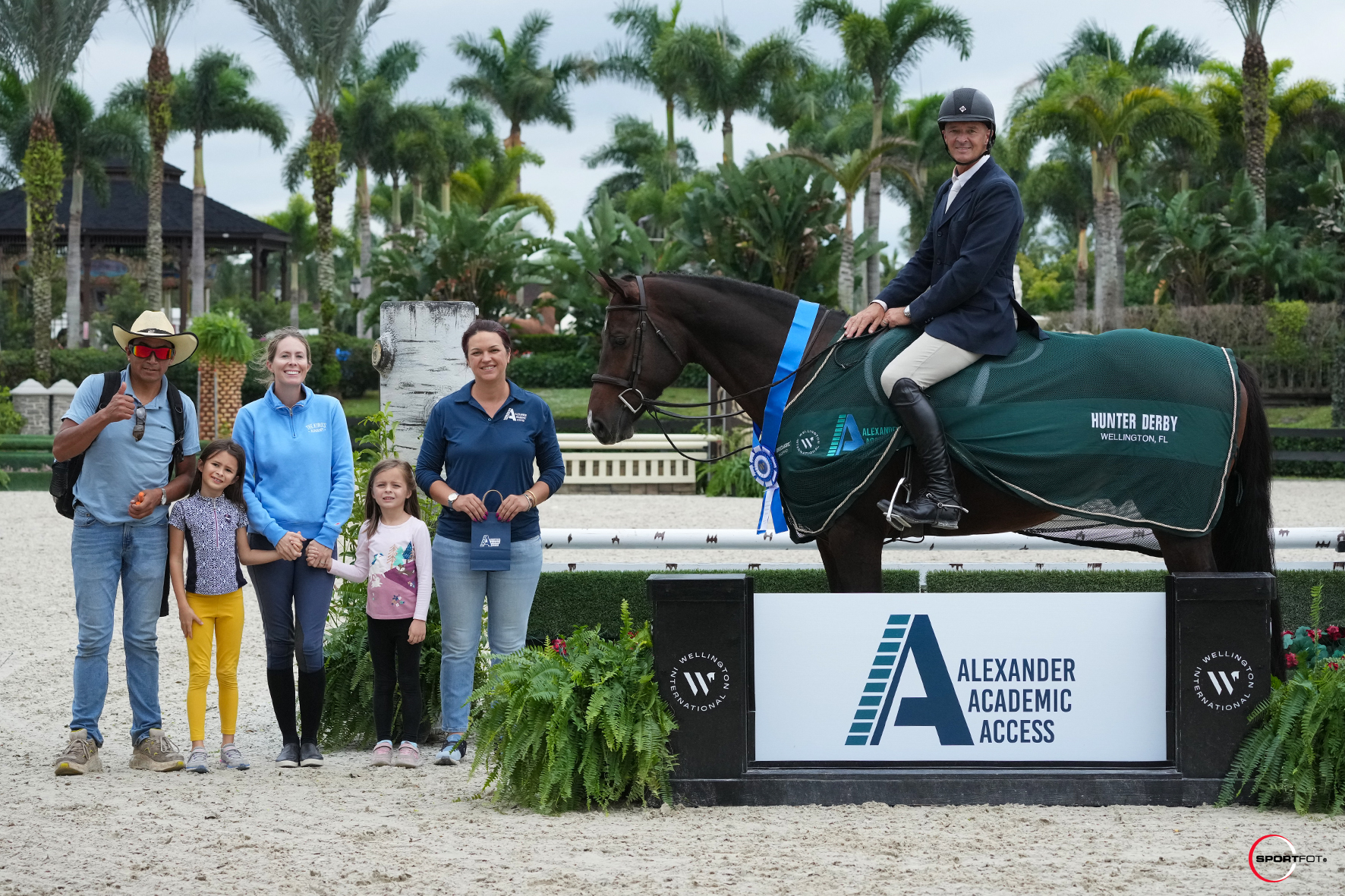 The long awaited $146,000 Flagler Insurance CSI3* Grand Prix kicked off Sunday morning with a field of thirty-nine competitors. Out of the thirty-nine pairs, only four advanced to the shortened track. Dylan Daly (IRL) and the Double C Stables-owned Cinderella Z produced two clear rides with a 39.79 second jump-off, leading the pack to earn the triumph.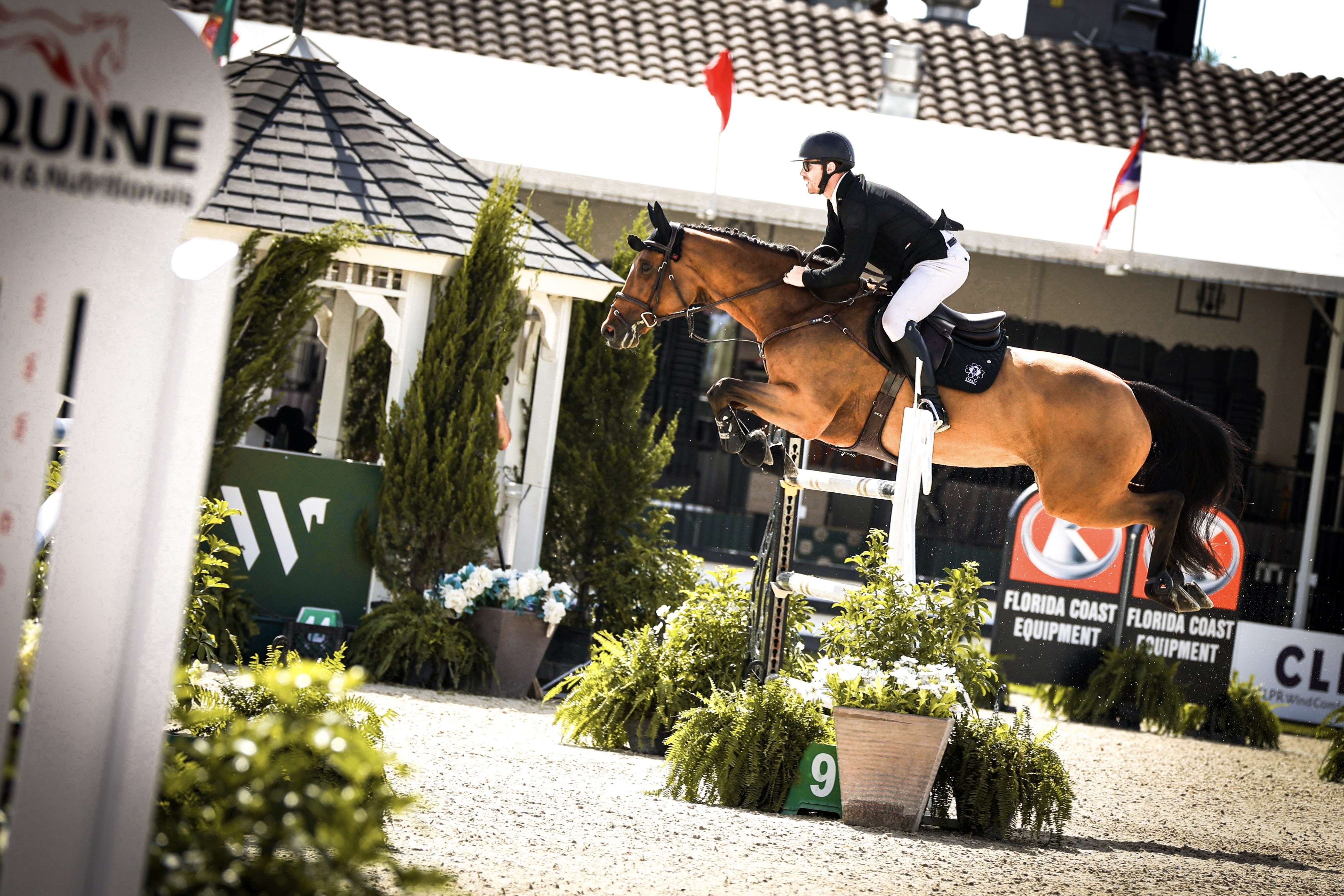 When asked about his partnership with his groom, Daly added "At the moment, it's just me and my wife doing the grooming ourselves. The main thing for me is just to spend time with the horse and really build up that team partnership."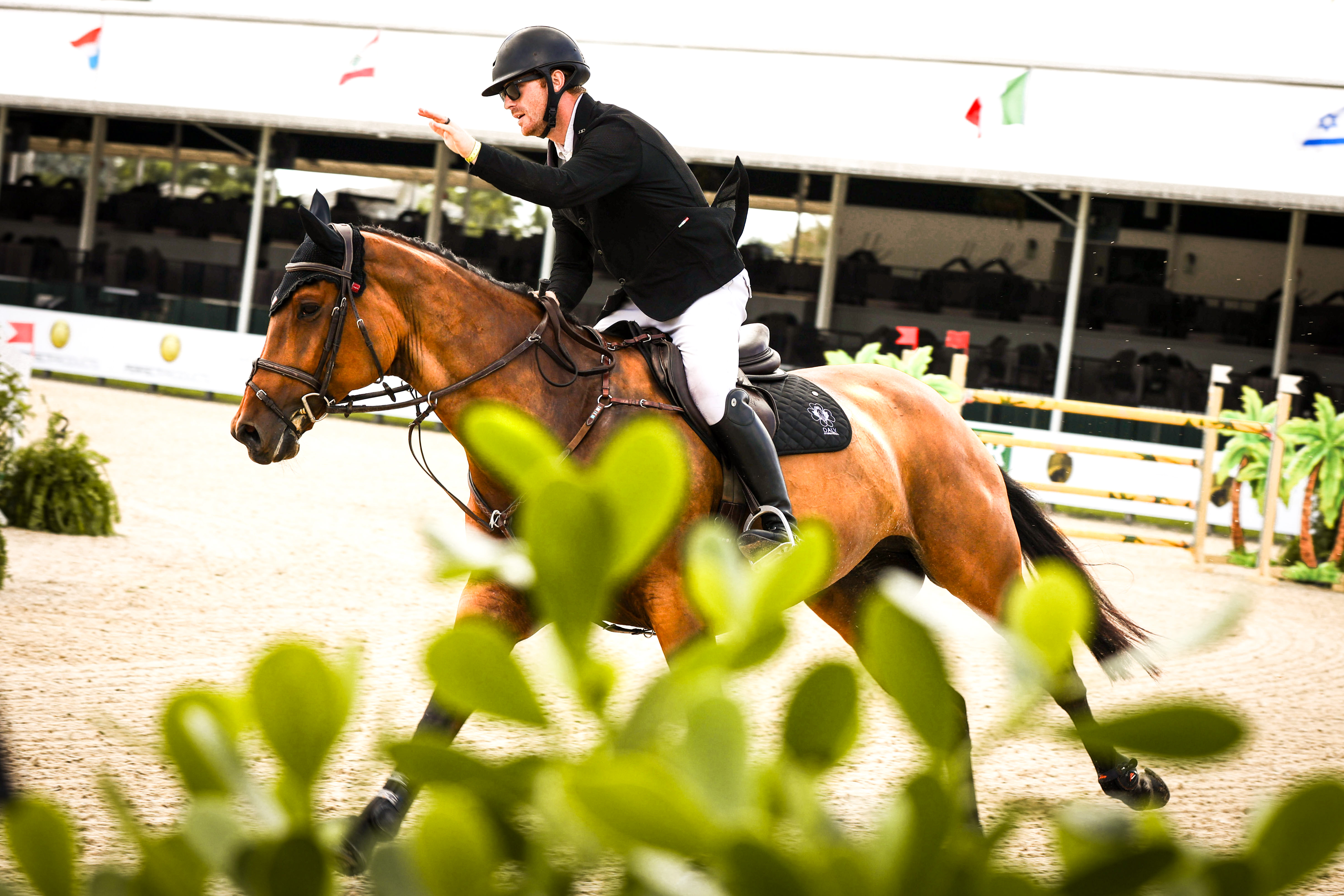 With the advantage of riding later in the class, Peter Lutz (USA) was able to study his opponents and the way the course rode. Luck was on his side, putting in a double-clear ride with a time of 41.86 seconds to take the second-place finish aboard Hollerno, owned by Lovsta Stuteri. Rounding out the podium was Ireland's Paul O'Shea and Oilly Van 'T Eigenlo, owned by Trelawny Farm LLC. The duo produced the quickest ride but had an unfortunate rail, finishing them in the third-place position.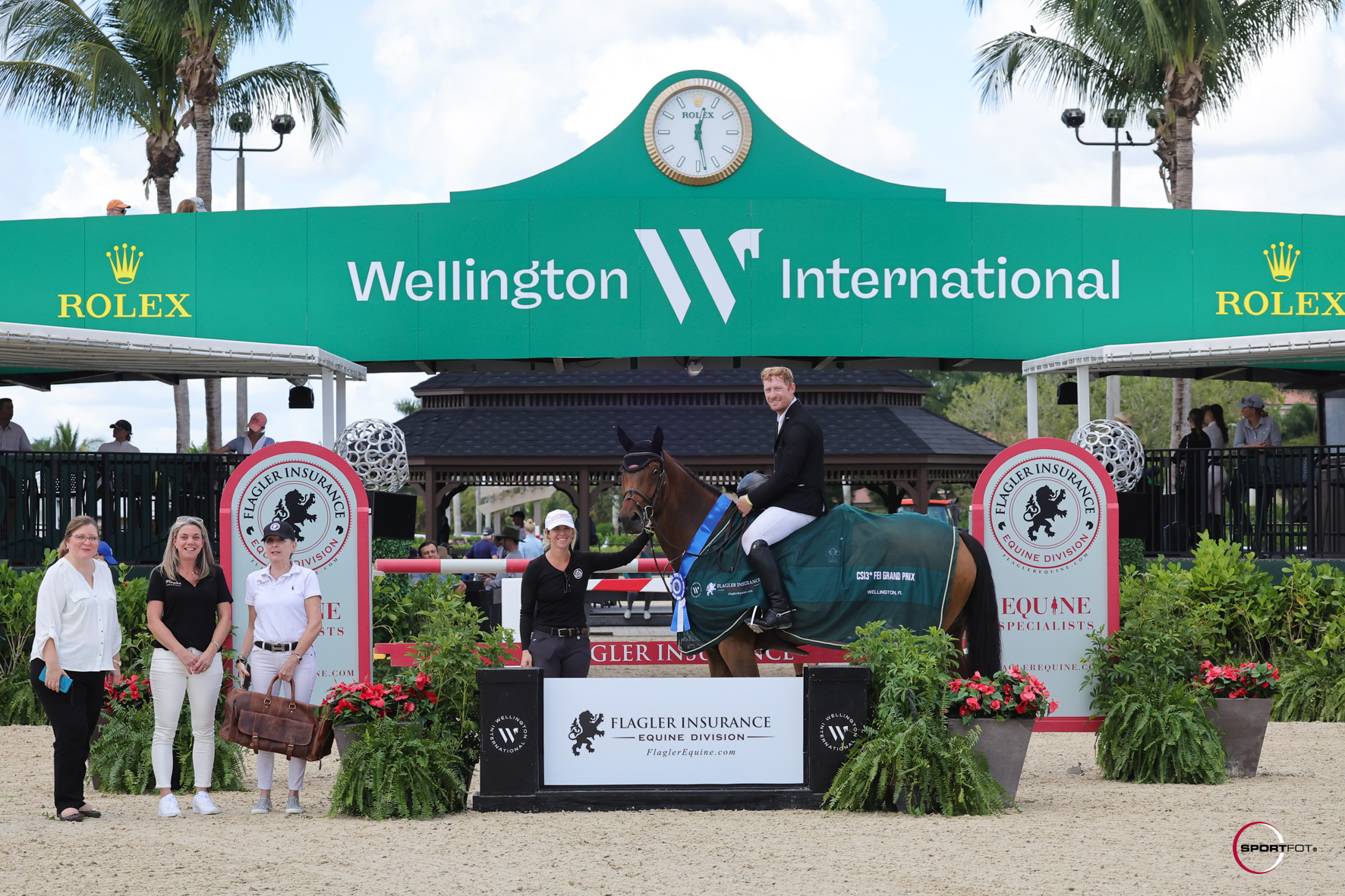 Continuing on with competition in the International Arena, the $25,000 Palm Beach Equine Clinic National Grand Prix immediately got underway following the conclusion of the Flagler Insurance CSI3* Grand Prix. Thirty combinations readied themselves to contest to Hector Loyola's final test of the ESP Pre-Charity week.  
From a five-horse jump-off, the only pair to go clear was Brazil's Luiza Leivas and Novak De Kalvarie, owned by Bonne Chance Farm LLC. The athletic duo put in the fastest time, clocking in at 48.73 seconds to take the blue ribbon. Settling into second right behind Leivas was Belgium's Filip De Wandel and the Five Way Farm LLC-owned Manhattan Van't Leeuwerikenhof with a four-fault time of 49.211. Wrapping up the top three was Kerry McCahill (USA) and Vladimir Old, owned by Kerry Anne LLC, with a four-fault 50.124 time.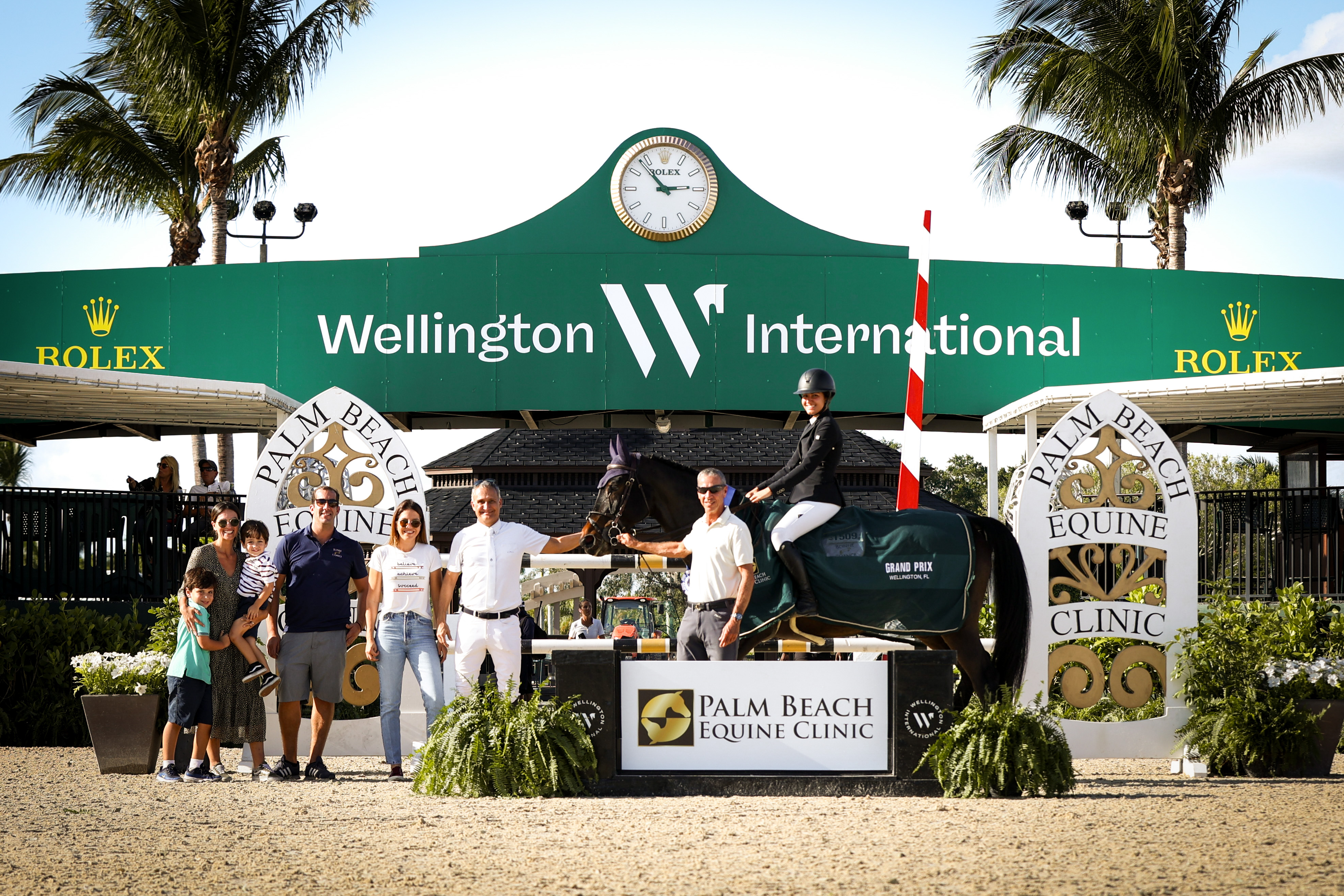 Starting November 29th, CSI4* classes are back at Wellington International! Join us for ESP Holiday & Horses CSI4* (November 29th - December 3rd, 2023) and Holiday II (December 14th - December 17th, 2023) for two action-packed weeks of competition! Prize list and schedules linked HERE.