The $10,000 Bainbridge Companies 1.40m Open Stake commenced Friday afternoon in the International Arena with thirty-one horse-and-rider combinations taking to the course. A total of thirteen athletes advanced to the shortened course with Brazil's Joao Carvalho and his mount, And Action, leading the lap of victory.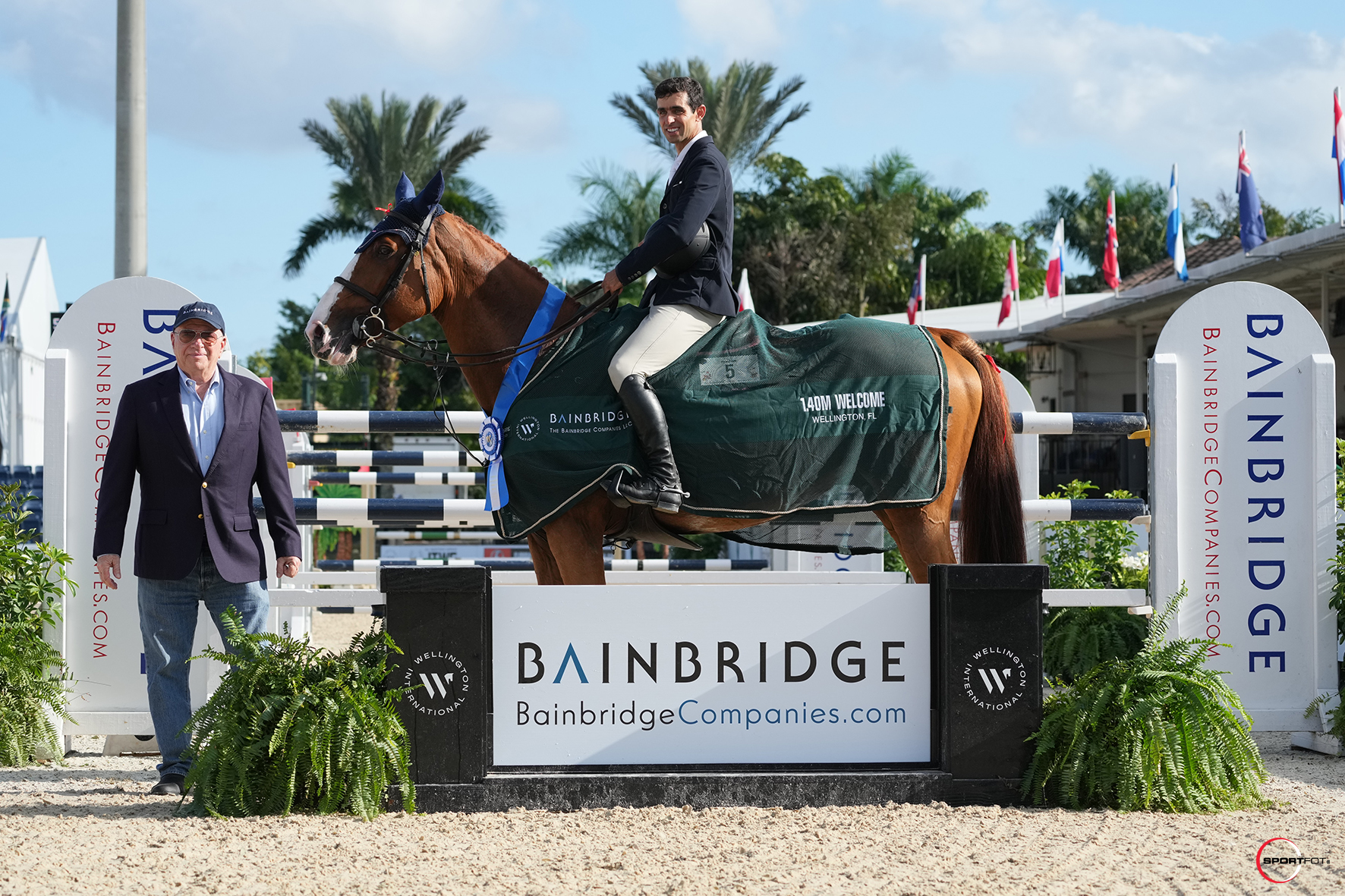 Designing for the International Arena throughout the week, American course designer, Jasen Shelley, challenged the riders to a thirteen-jump round, followed by a six-jump jump-off. Thirteen riders cleared round one, advancing them to the jump-off. Carvalho tested ninth in the jump-off, giving him time to study the riders before him. Carvalho and Evergreen Stables LLC's, And Action, completed the jump-off fault-free with a time of 41.217 seconds. Securing the red rosette was USA's Alannah Wagstaff and Great Thing, owned my Mill Pond Farm LLC, while Ireland's Paul O'Shea rounded out the podium aboard Eye Candy Jumpers' Dirty Girl. 
Hunter competition shined bright Friday afternoon with the $1,500 National Hunt & Go Derby presented by Pilates Rocks, taking place in the E.R. Mische Grand Hunter. USA's Victoria Rotsaert beat out the competition with a combined score of 165 aboard Julie Burton's De Lorean.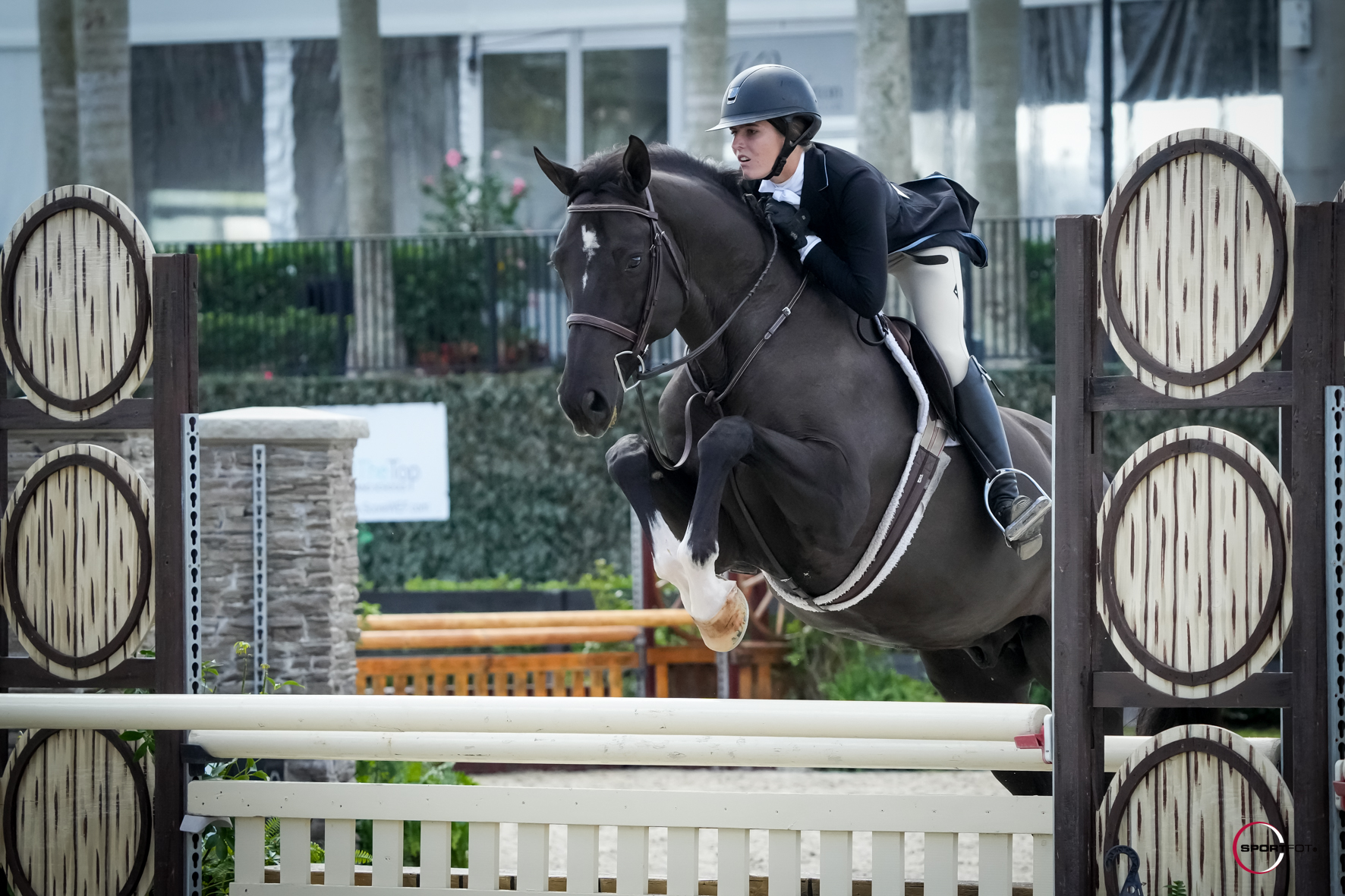 "I've had the ride on [De] Korean for probably a year and a half now. He's the greatest and is always trying to do his best," explained Rotsaert. "We've definitely had our ups and downs but I love him so much."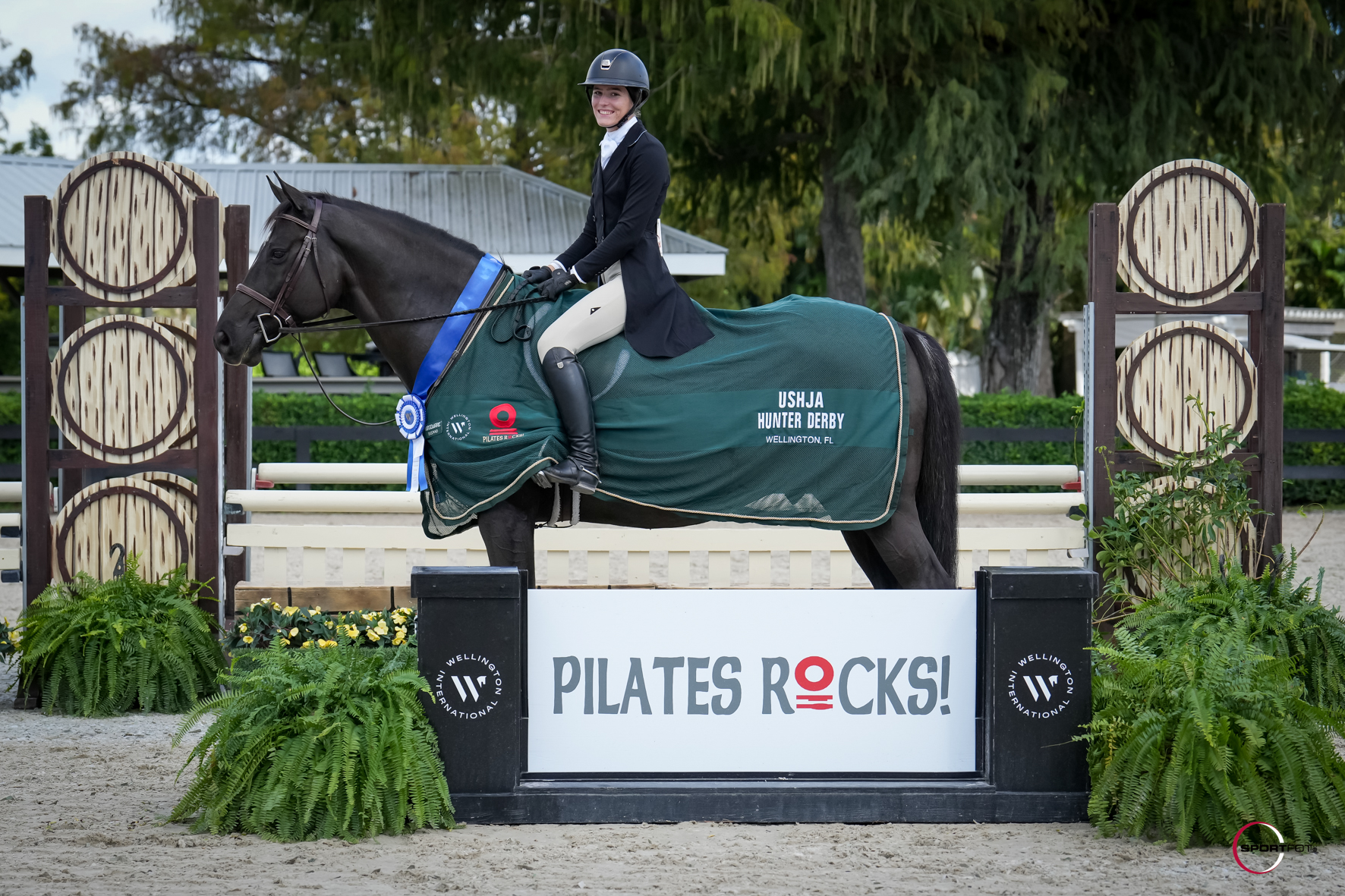 Taking the second-place ribbon was USA's Garrett Warner and Hero, owned by Madeline Miao, with scores of 84 and 78 for a combined score of 162. Completing the podium was USA's Betsy Christianson and Sky High Equestrian Center's SH Broadcast with a high score of 161. 
Saturday morning, the International Arena became the epicenter of excitement with the $5,000 Zen Elite Equestrian 1.35m Stake. A group of thirty athletes tested the field with thirteen returning for the jump-off. In the end is was USA's Alannah Wagstaff and Mill Pond Farm LLC's Great Thing coming out on top.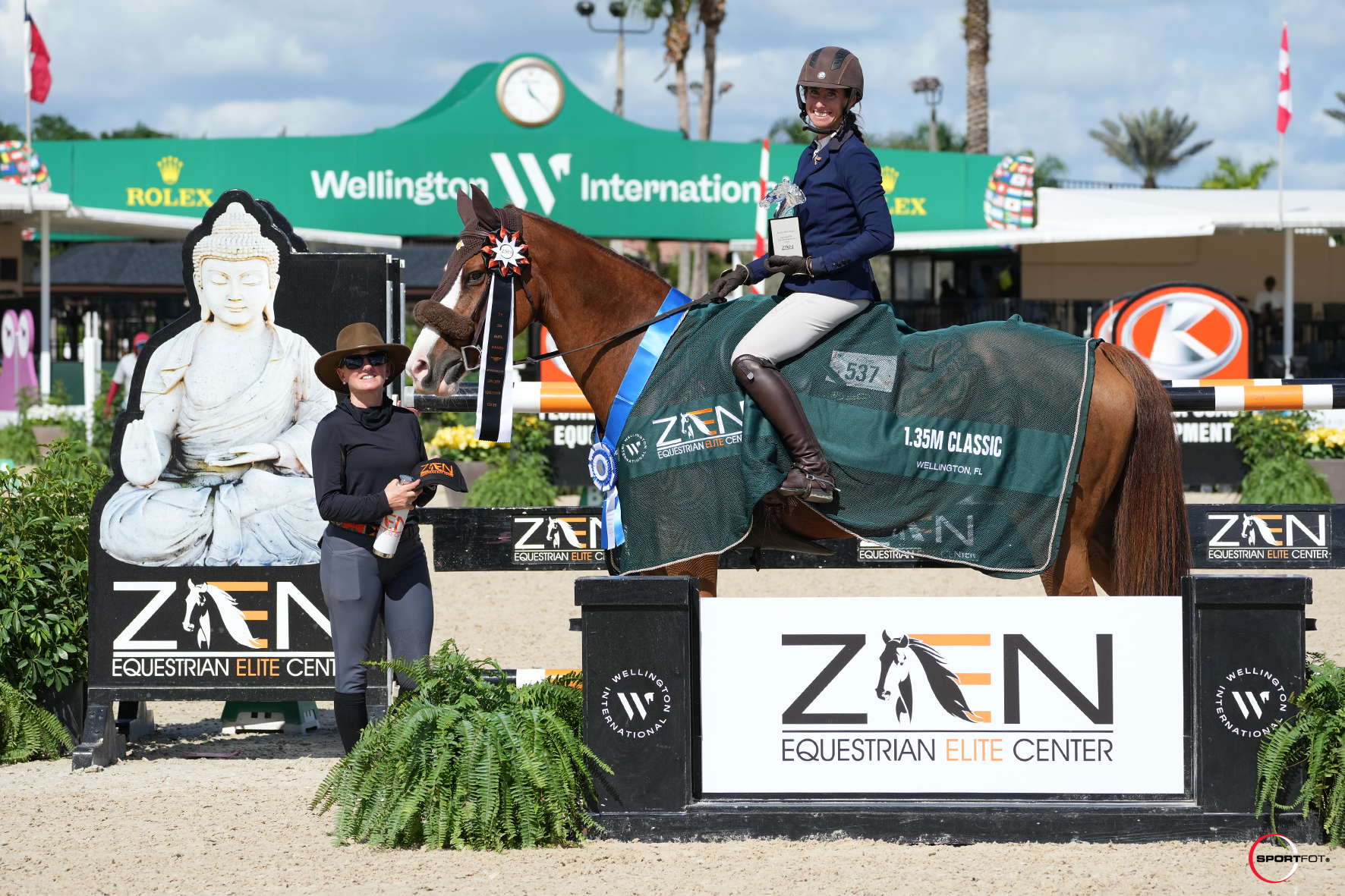 Wagstaff sliced and diced her way through the course, setting the lead early on with a double-clear time of 39.149 seconds. On her heals was Venezuela's Luis Fernando Larrazabal with a clear 40.174 seconds to take second place aboard Marissa Thompson's Gladdys. USA's Catherine Pasmore took home the yellow ribbon aboard her own entry, Kellano Degli Assi, with a quick and clear time of 42.086 seconds. 
Closing out competition for the day was the $1,000 2'6" - 2'9" Hunter Derby sponsored by Alexander Academic Access in the E.R. Mische Grand Hunter Ring. Setting the path for riders to follow was USA's Olivia Johnson. Johnson put in a score of 164, earning the victory in the derby aboard Apollos Royalty, owned by Equine Health & Fitness. Earning the second-place title was USA's Lexa Naumovich and her own, Konig Der Loewen, with a score of 158 while Ella Endzweig claimed the third position aboard Elle Haymond's Watch Hill with a score of 157; just one point away from second.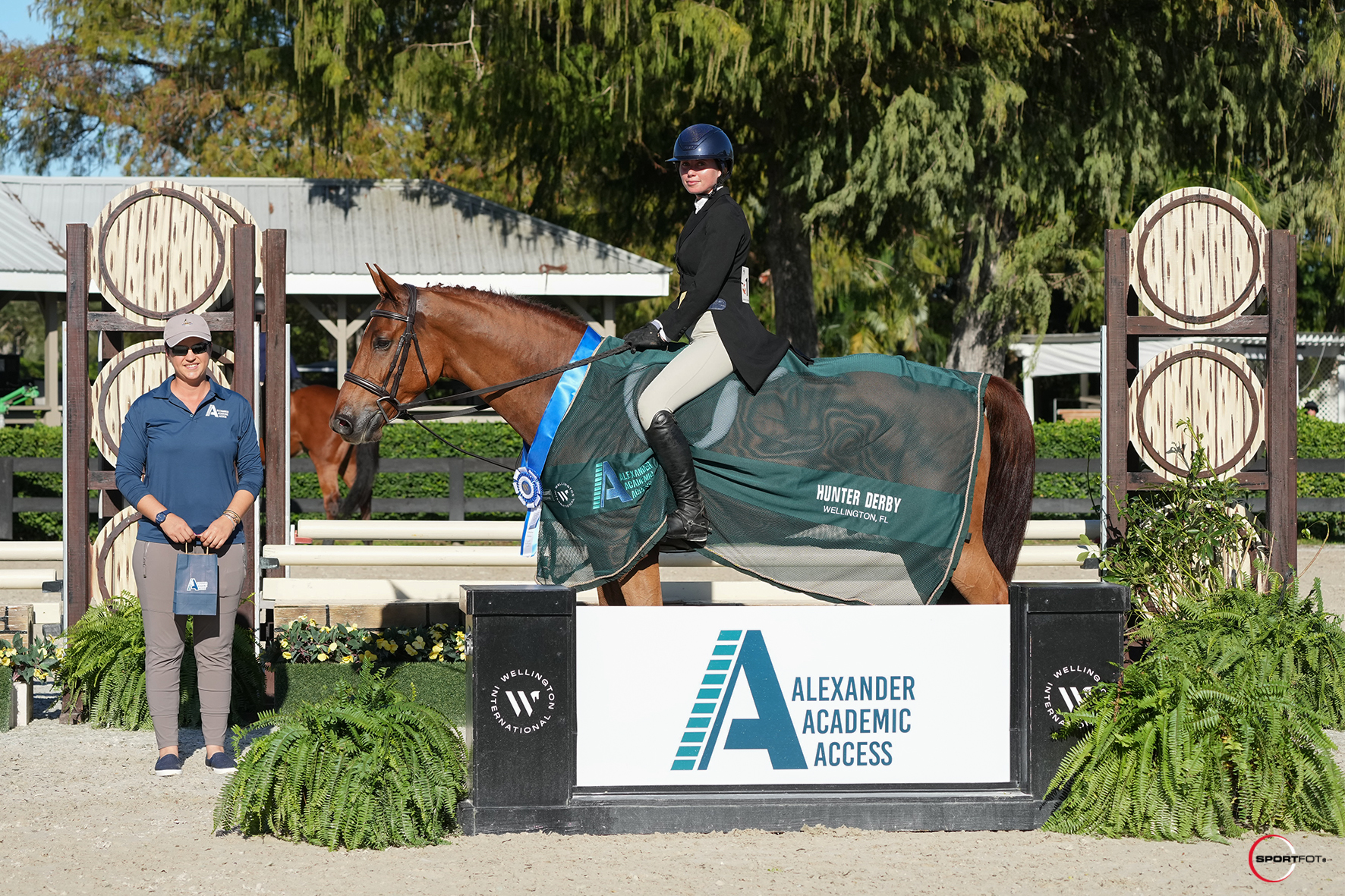 Wrapping up competition for ESP November was the $20,000 Long Creek Farms Grand Prix, taking center stage Sunday morning in the International Arena. The class saw a total of thirty-two trips with ten horse-and-rider pairs returning to the shortened track to compete for the spot at the top. Galloping to the top was Colombia's Ilan Bluman and his own entry, Cashgirl 7.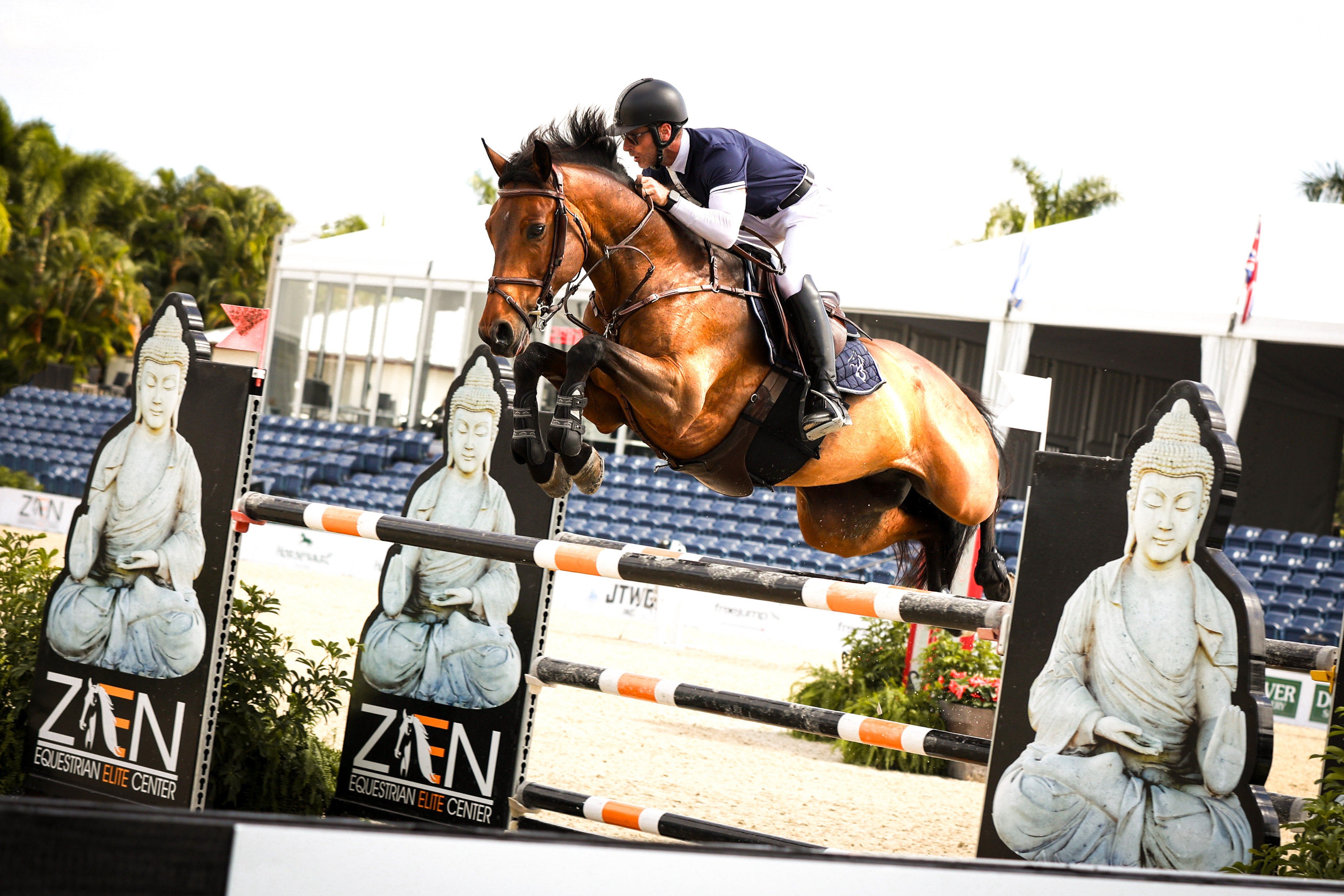 Reminiscing on all of his recent achievements, Bluman added, "My groom Julian [Gil] plays a very important part in the success I'm having with my two mares. He's been with me now for almost six years."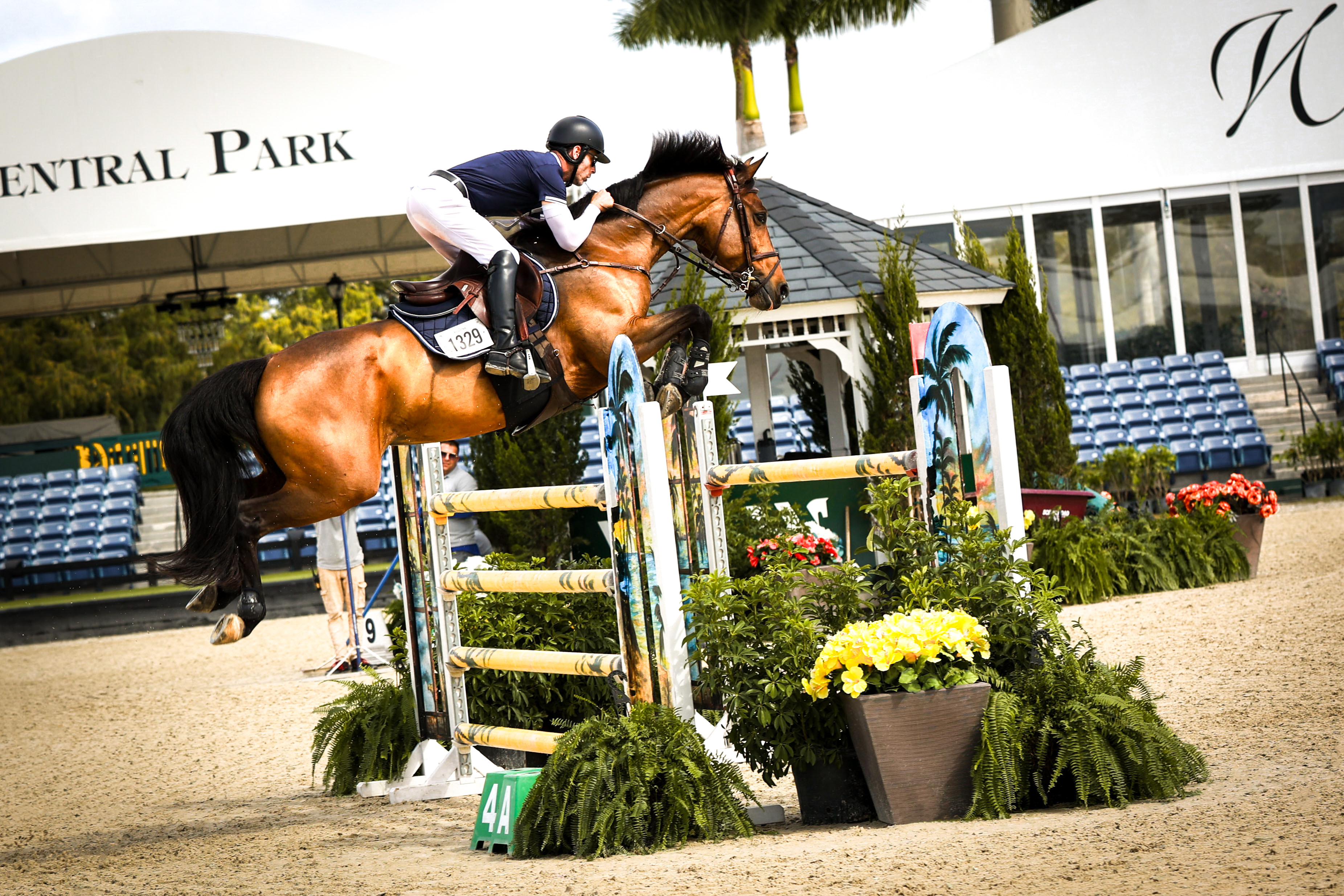 Bluman had two rides in the Long Creek Farms Grand Prix, reaching victory with his first mount in the class. Bluman and Cashgirl 7 managed to go double-clear, putting in a quick 31.582 second jump-off. Dominican Republic's Juan Jose Bancalari earned the red ribbon, falling just shy of Bluman's time with a clear 31.999. Rounding out the podium with a clear 32.516 time was Ireland's Paul O'Shea with Squirt Gun, owned by Eye Candy Jumpers.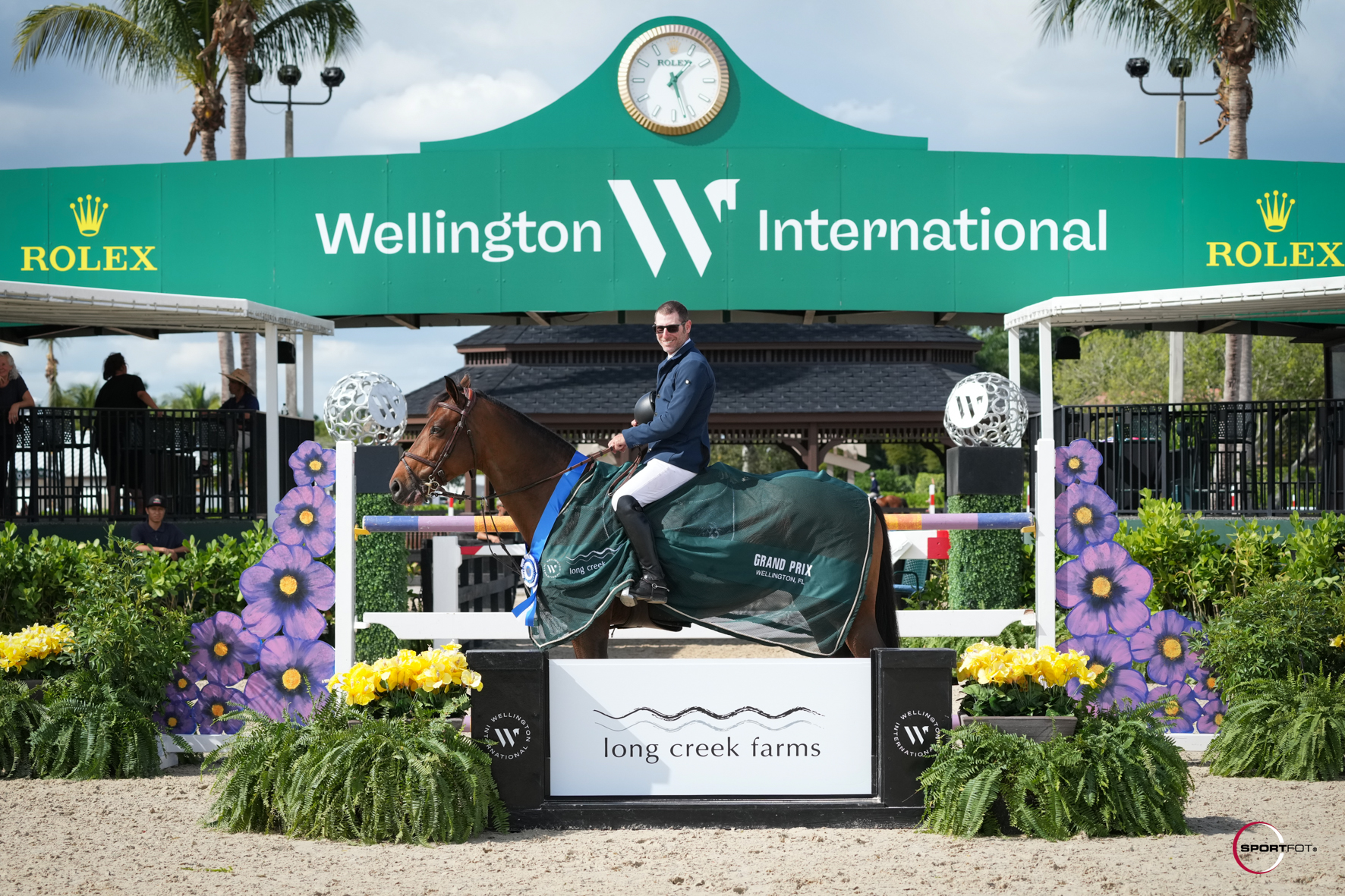 Gear up for a week of fun as Wellington International brings back CSI4* competition with ESP Holiday and Horses, starting November 29th and going through December 3rd, 2023. Some highlight classes include the $50,000 TRM CSI4* Grand Prix Qualifier, the $39,000 Score at the Top 1.45m Speed, the $39,000 Dover Saddlery CSI4* 1.50m and the $226,000 Holiday and Horses CSI4* Grand Prix. View the prize list and schedules here!