Welcome back to our WEF 2023 Rider Spotlight Series! For Week Two, we had the pleasure of speaking with rider, coach, and long-time WEF competitor Sayre Happy. Coming from a family familiar with horses, Happy caught the riding bug at an early age and never let it go. After working for Stephex and Evergate Stables, Sayre began to make her mark in the show jumping arena, competing internationally in the Longines Global Champions Tour and, most recently, starting her own program, Sayre Happy Training. Along with having several young prospects, Sayre has also garnered the ride on Vinci De Beaufor, thanks to owner Devon Macneil, and the pair is certainly one to watch this season! Since they began competing together, they have shown off their skills in several two and three-star classes and plan to step up into the four-star raking classes in the next few weeks. Continue reading to learn more about Sayre and her appreciation for the sport as a rider and a coach!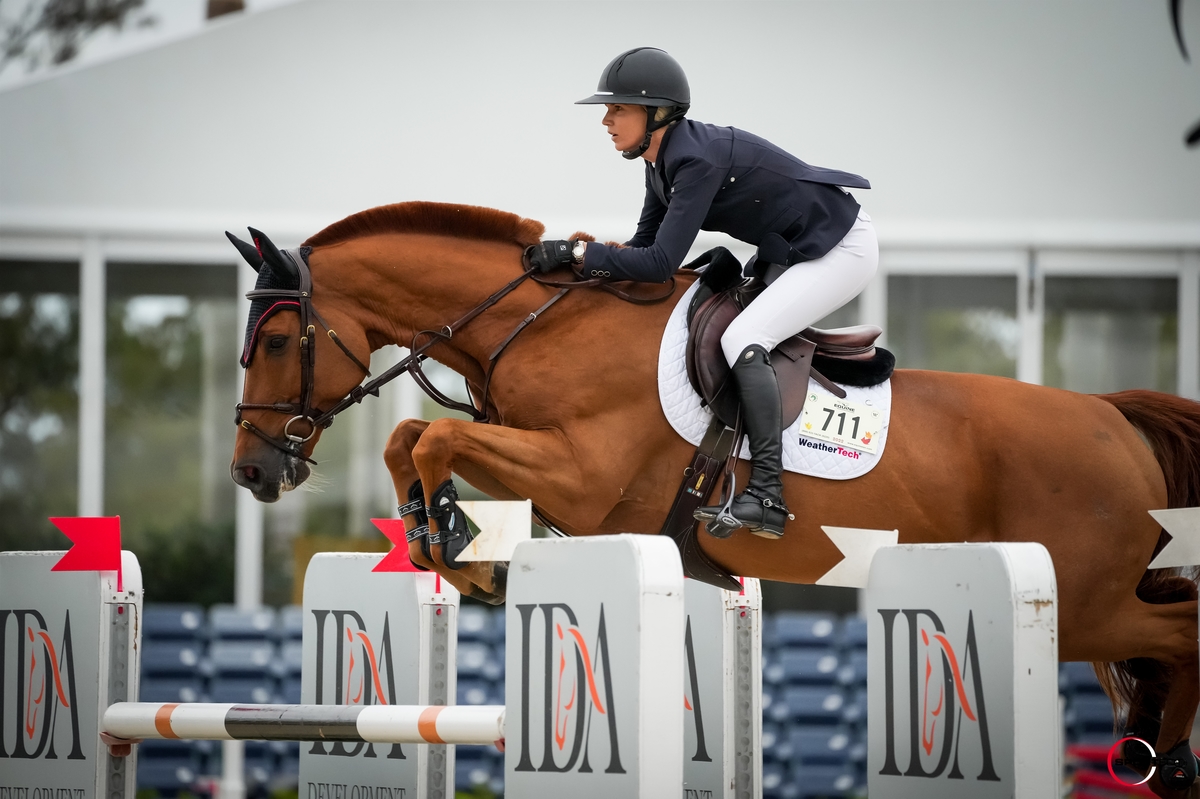 How did you get into riding?  
It all started with family; my mom was a trainer so since I was four, I've been on a horse.  
What are your goals for Sayre Happy Training?  
I have people on my team ranging from the 1.10m to the 1.45m. No matter what their level is, I love for them to set a goal and do their best to meet it and, ideally, go beyond it. I sit down with my students at the beginning of the year and ask them what they would like to accomplish, and depending on that goal, we set a plan from there. Ultimately, my goal is to help each of my riders meet their goal. 
What is the top piece of advice you give to your students?  
Confidence is key. I do my best to make sure everyone keeps their confidence. I remind my students that if you and your horse are ten percent better every week, then you're heading in the right direction. There are no quick fixes for anything, and you'll have to work hard no matter what.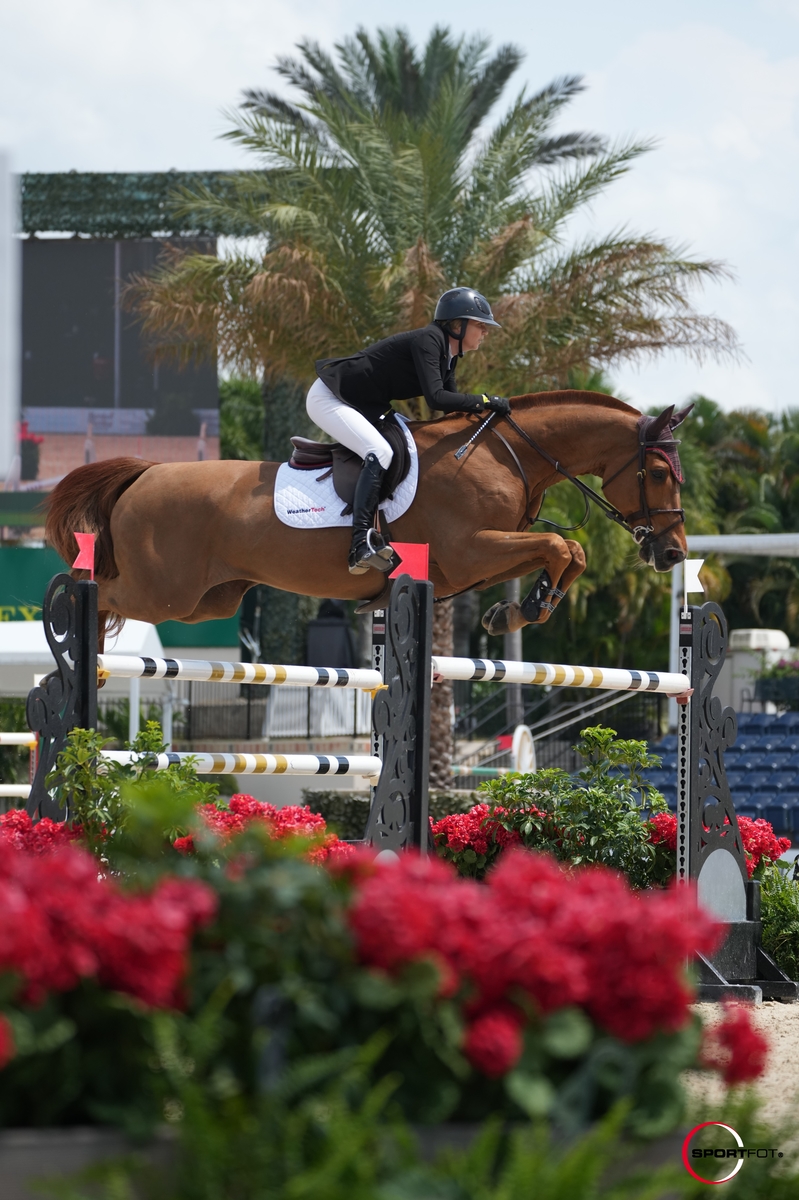 Tell us about your top horse, Vinci De Beaufor! 
He's truly the best. Devon Macneil, who's living in London right now, owns him. I'm really lucky to be able to ride him. I started riding Vinci last year, getting to know him a bit, and then when I started showing him again this year, it just clicked, and we were right back into our rhythm. He's fourteen years old, so he knows his job. He's one of the best horses I've ever ridden, and he always tries! 
You work with horses of all levels, bringing the young ones to the top. How does working with younger horses bring deeper meaning to success in the ring?  
Having horses that you bring from a lower level to a higher level is always really gratifying because you see what you started with and the improvements the horses have made. If they exceed your expectations, it's the best feeling in the world. I'm lucky to work with all types of horses, and we have a couple that have exceeded beyond the level we expected, which is amazing. We also have a few sale horses, and I learn something from them every day that not only helps me be a better rider but also a better trainer.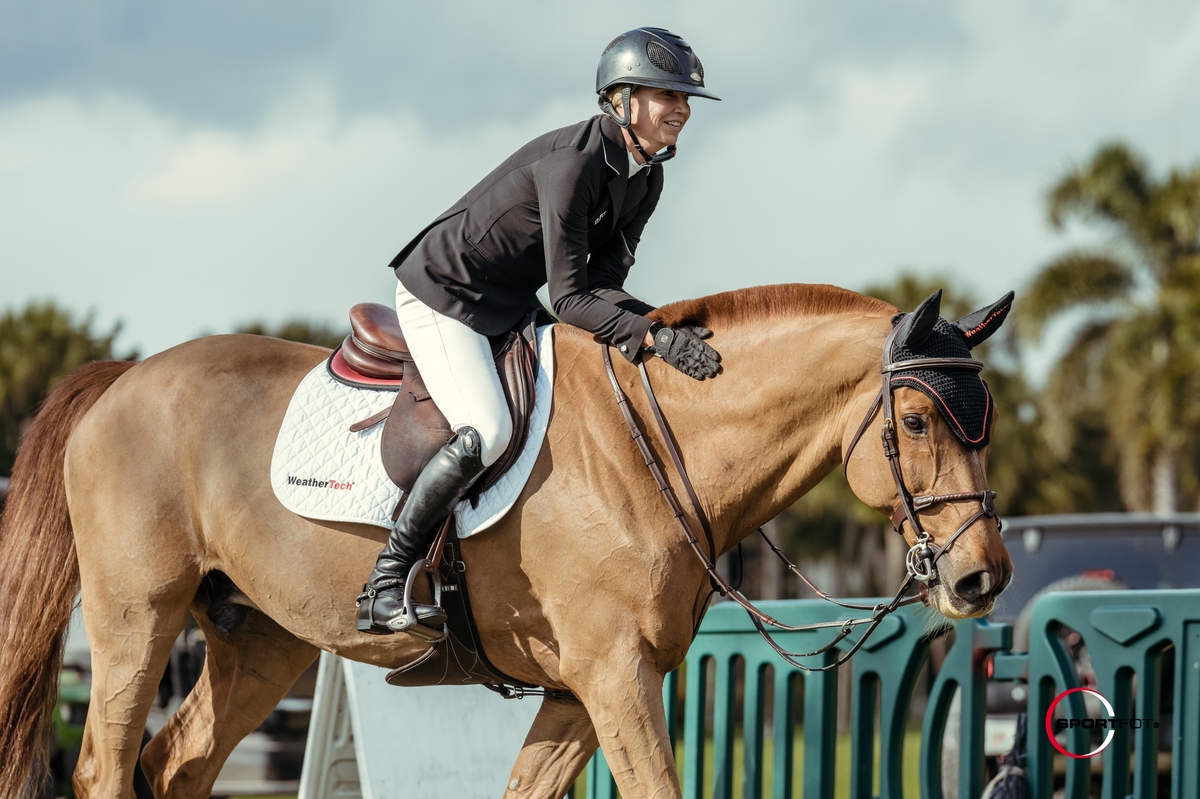 What are your plans for WEF 2023?  
I am going to jump Vinci in some three and four-star classes. I'll also compete with one of my client's sale horses, that's a very competitive two and three-star horse, which I'm really excited about! In terms of my clients, we will work around their schedules and have the horses ready for them when it comes time to compete. During WEF, it works out great for my team because the horses can stay and train in one place while our clients come in and out.   
Keep an eye out for Sayre Happy, her red-headed partner, Vinci De Beaufor, and her whole team as WEF 2023 continues!