As we near the end of WEF 2023, we're excited to feature German rider Richard Vogel in our final Rider Spotlight. Despite only being his second season at Wellington International, Vogel has quickly become a standout among the best WEF veterans, earning multiple wins throughout the season and making a name for himself on the international stage with his mount United Touch S, winning his first-ever World Cup Qualifier in 2022.
Competing at the four-and five-star levels all season, Vogel is poised to conquer the final week and aims to compete in the coveted Rolex Grand Prix CSI5* under the lights on Saturday night, riding his mount Cepano Baloubet.
In the full article, learn about Vogel's journey in the sport, his plans for the final week of WEF, and his appreciation for the team component of his success. Stay tuned for more exciting highlights and news from Wellington International, the premier destination for equestrian sports in the United States.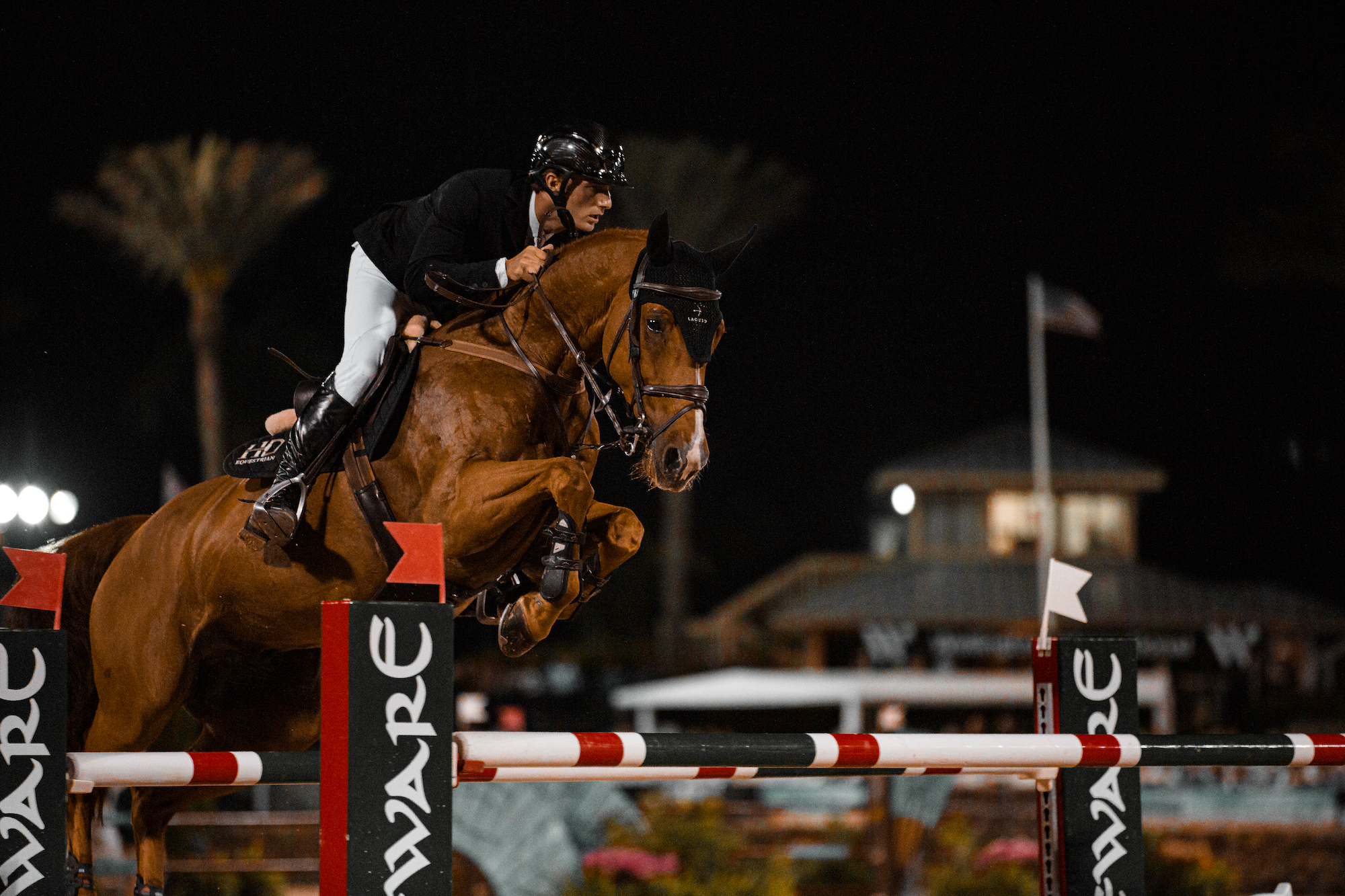 How did you get into riding?  
My mother's side of the family was always into horses. My uncle was a professional as well and truly a great horseman. My mom taught me all the basics when I was a child, but sadly passed away way too early in life. When she passed, my uncle took over training me. He traveled all over the world competing so I would send him videos of my riding when he was away at shows, and we made it work the best we could. My grandfather was also in the business of breeding horses, so it was easy for me to find horses in my life.  
You've acquired an incredible string of horses that you have showing at WEF this season. What are the most important qualities in your horses? 
A major part of our business is to educate young horses. We get a lot of young horses from owners and buy some ourselves to produce them with the goal of developing them to the top level. When I try horses and when I am working with the young ones, I look for horses with a strong, smart mind. What makes a great horse is their brain and what is in the interior. Thinking back a few years, it was more about the physicality of the horse. We had a lot of very large, heavy, scopey horses. Nowadays we are going towards smaller, more intelligent horses that have the brain power to support their physical abilities. We want horses that want to do the sport and that want to work with us. We all have different types of bodies with similar capabilities, but what sets us apart is our mental capability.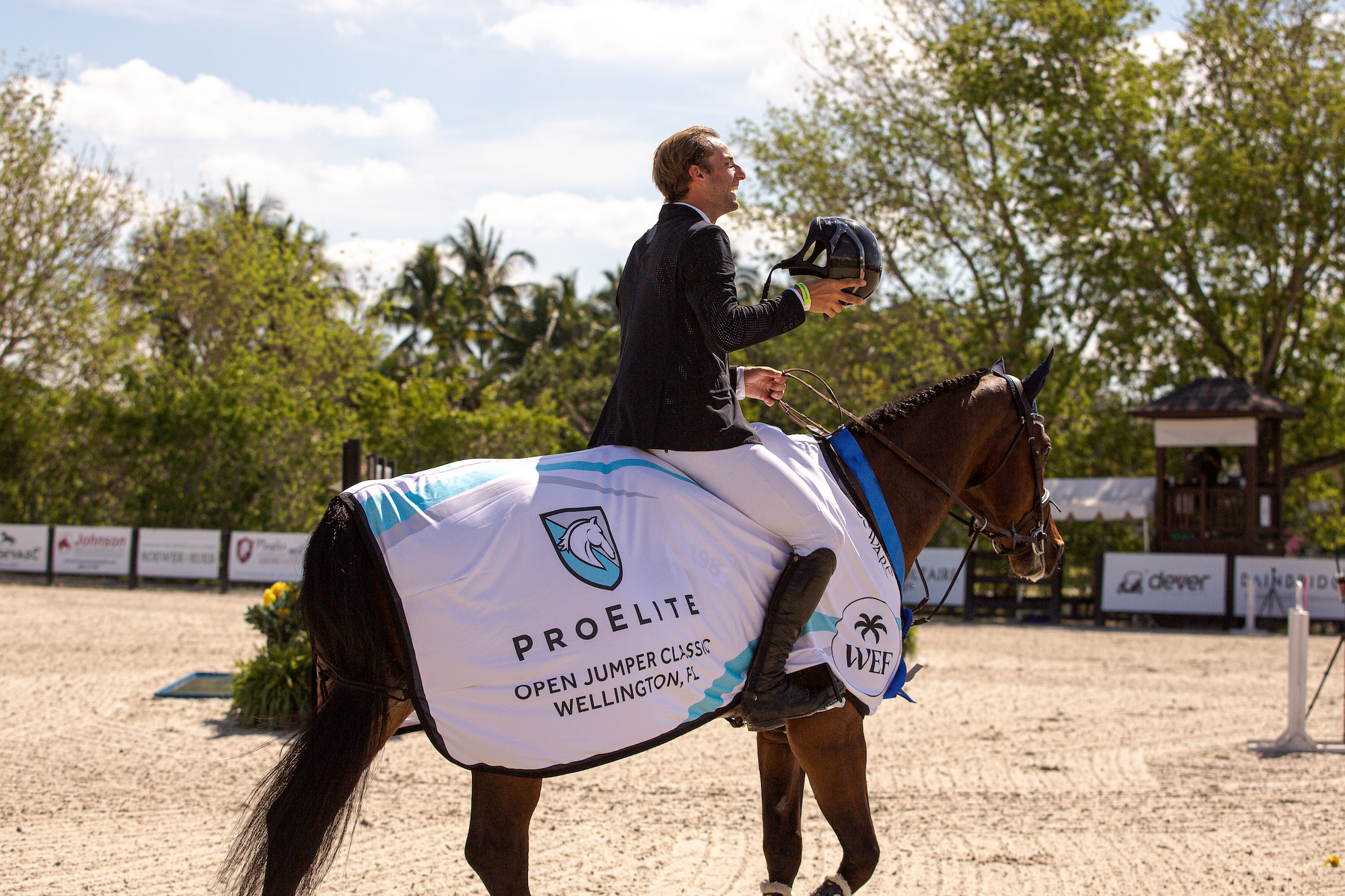 You've had an incredibly successful season at WEF so far. What have been some of your favorite moments this season?  
Saturday night classes are always something special here. The atmosphere it produces is something I've only experienced here in Wellington. I've enjoyed them all season and I'm looking forward to the final few. However, what has made this season so special are the people around me. I'm very honored and proud to have such great horse owners that are willing to trust me with such great partners here and in Europe. It's been quite the journey and none of it would be possible without the support, including my grooms who ensure the horses are in the best of care and are there for me at all times. My job is on the back of a horse, practicing well enough to go into the ring and perform to the best of our ability, but besides that the rest of the credit goes to my team. They are what allow us to come to places like Wellington and keep the horses in good health while doing so.  
Actually, the main reason why we're here is Veronica Tracy. She's been training with us for three years; last year was our first season in Wellington. It was Veronica's idea to come here and luckily, we also made that happen. Wellington was very good to us sport-wise, but also business-wise.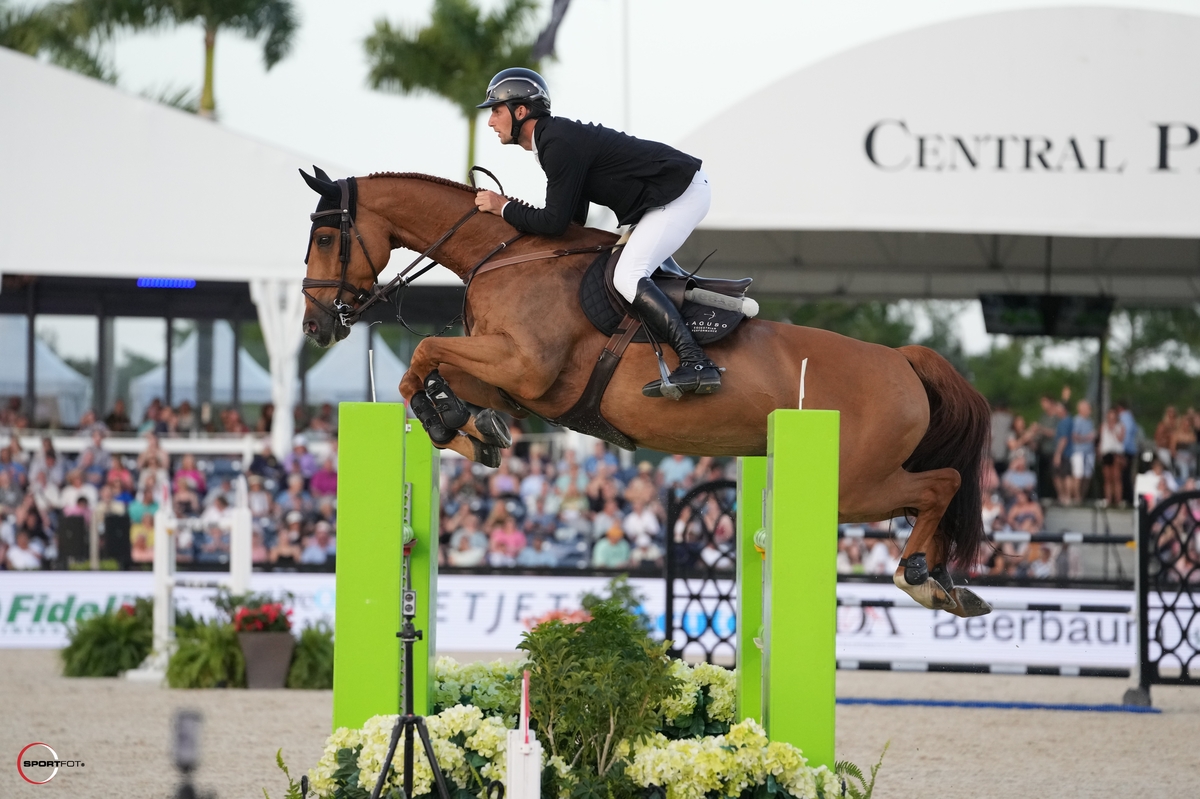 What are your plans heading into Week 12?  
My original plan for Week 12 was to enter United Touch S in the Rolex Grand Prix 5*, however, we qualified for the World Cup Finals immediately after WEF ends so I am going to save him for that competition. My new plan is to see how my other partner, Cepano Baloubet performs in the CaptiveOne Advisors 1.50m Jumper Classic Final, and throughout the beginning of Week 12 and go from there. If we qualify, I will enter him in the Rolex Grand Prix.
What is a piece of advice you have for those wanting to rise to your level? 
The most important factor is to be hard working. See where you want to get in life, in this case where you want to be in the sport, and make a plan for it, see what you need to do to get there. In terms of working with horses, the most important quality is patience. If you give a horse the time it needs, that time will pay off. Sometimes the process will take double the amount of time you expected, especially when preparing a horse for the bigger classes, but they will always perform better that way instead of throwing them into something you're not ready for. It's difficult balancing between wanting success and the willingness to put in the work it takes to get there. You cannot force your goals to happen in this sport.