As Week 11 of WEF 2023 gets underway, we're thrilled to announce the highly anticipated WEF Equitation Championship, presented by NetJets. To celebrate, we caught up with last year's winner, Luke Jensen, who took the equitation world by storm in 2022.
Jensen not only emerged victorious at WEF 2022 with his mount Jamaica but also claimed the championship at the 2022 USEF Hunter Seat Medal Final Championships and earned reserve at the USET Finals to cap off his final year as a junior. Now a professional rider, Jensen has moved into the U25 division, claiming victory in the Hermés U25 Welcome during Week 9.
In the full article, discover Jensen's reflections on his impressive win at the 2022 Equitation Championship, his gratitude for his time as a working student with North Run, and his passion for mental health. Stay tuned for more exciting updates and highlights from Wellington International, the premier destination for equestrian sports in the United States.
How did you get into riding?  
It's a bit of a family ordeal, my mom's side of the family is all involved in the sport, so I had a lot of built-in trainers. I had family involved on the hunter side, as well as my grandmother being a steeplechase jockey and my mom always found time in the saddle. It was natural from the beginning that I was deeply involved with horses and I loved it. Riding never felt like something I had to do because it was a family affair. I trained with my grandmother for several years and picking up the basics from her was a great experience. I did some local shows in Texas before I started more seriously competing. My first A-Rated show was in Kentucky with Colleen Mcquay when I was nine-years-old and I've been on that path ever since.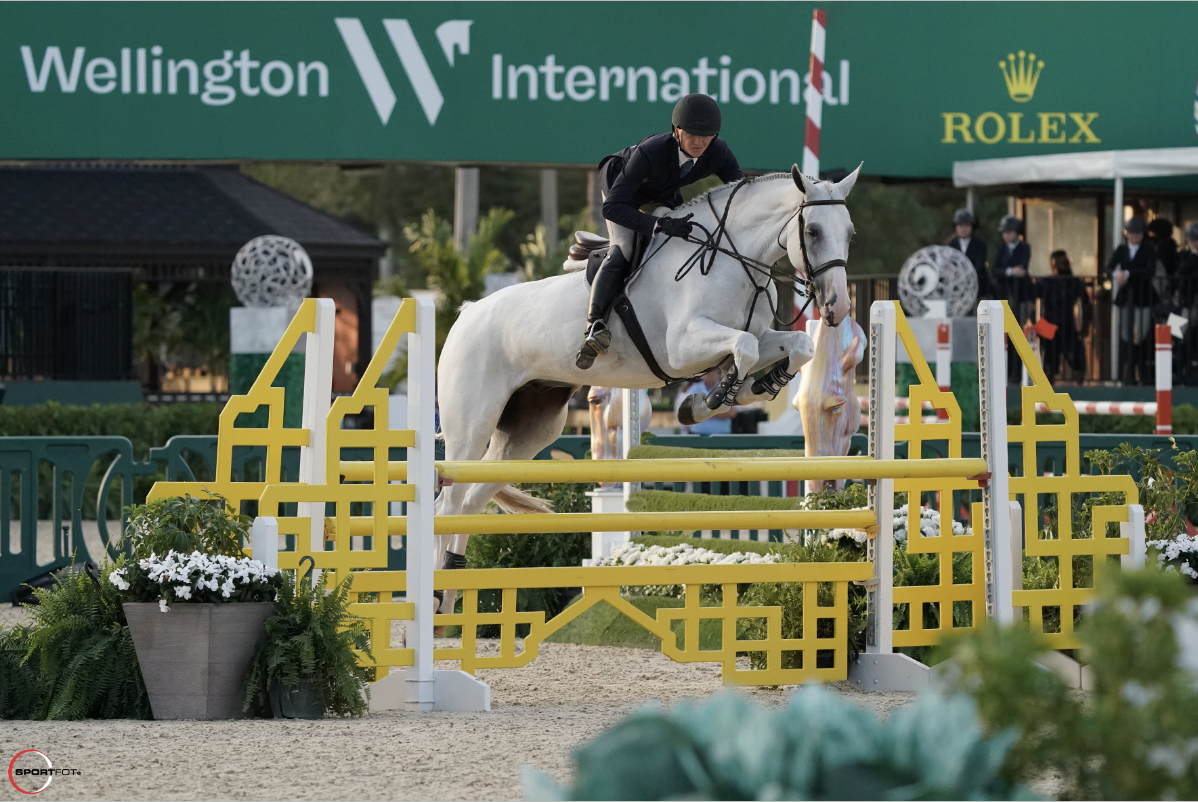 You were the winner in last year's WEF Equitation Championship. Can you break down your preparation for a class like that, as well as the process of a trainer-less ride?  
A trainer-less ride is the biggest factor that sets the class apart from the rest. It makes a huge difference as a rider not to have your trainer's input and the fact that your groom has to be silent.  It's a class that forces you to trust yourself, but also allows you to collaborate with other riders that you might not have otherwise. I remember last year's experience pretty vividly. I was doing pretty well on points for the circuit so I was one of the last to go in the class. I walked the course twice, once with a group of riders where we traded opinions on how to ride the course, and the second time I walked the course by myself and really tried to tailor it to what was best for my horse.  
Outside of show season you're a working student for North Run, based in Vermont. What do you feel are the greatest benefits of being a working student? Especially being hands on with your horses every day.  
It's an experience that has made a huge difference for me as a horseman. Learning what it takes to get your horses into the ring happy and healthy is a daily process, but no matter how exhausting that process is, it always feels worth it. Being part of a system where you're hands-on every day makes a big difference in competition and in your experience as an equestrian. Now, as I have become a professional, I take everything I've learned with me and continue to learn how to be a better horseman because keeping my horses happy and healthy is something that will never fade in importance, in and out of the ring. 
My time as a working student has also allowed me to be a part of a team on a deeper level. In this sport and with many things in life, success is the product of a team and I have been extremely fortunate with the one I have. In this sport it's easy to think that the effort is individual, bit it actually involves a massive support system with many moving parts.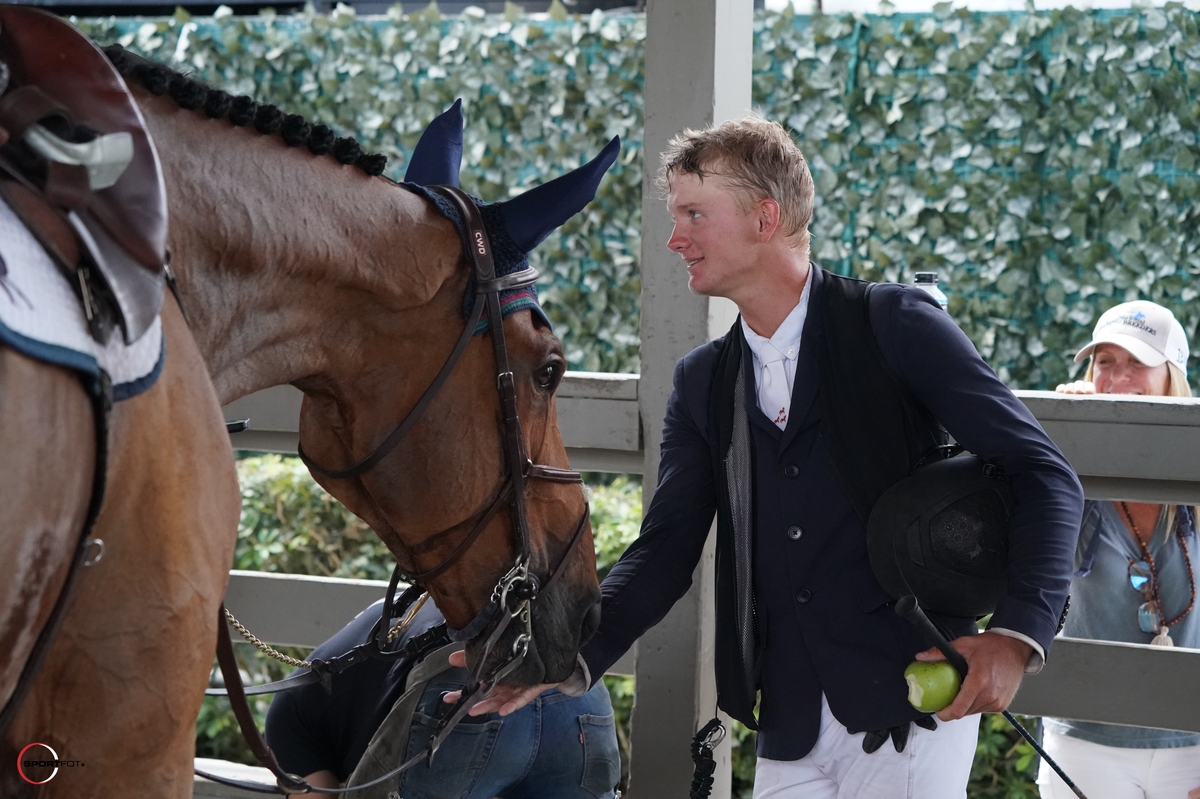 Your winning mount last year was North Run's Jamaica. What is so special about a horse like him? 
His personality and intelligence definitely set him apart. He's very competitive in his own way and the factor of being so hands-on with him definitely made a difference in our relationship. He's incredibly intuitive in everything he does and towards his rider as well. The Equitation Championship was our first big win together and it's when we really formed a trust in each other as well.  I've had more success with him than I could've ever imagined, I owe him more than I could say. For me, he's the horse of a lifetime.  
I also think it's important to mention the talent that these equitation horses have. Jamaica had a very successful jumping career and so has many great equitation horses. For many riders, equitation has been a building block to success, and the horses are a large part of that. The same characteristics of an Olympic level jumper including intuition, competitive nature, how careful the horse is, and the horse's scope are present in these horses as well.  
What are your goals in the sport now that you're under professional status?  
This season I have been in the U25 Series, I was in the U25 Final last week, and we won the welcome the other week, so the main goal is to become consistent at these levels. My North Run team, specifically John and Missy Clark, are focusing on getting me more into the bigger jumper classes, moving up into the two and three-star levels, and eventually international competition.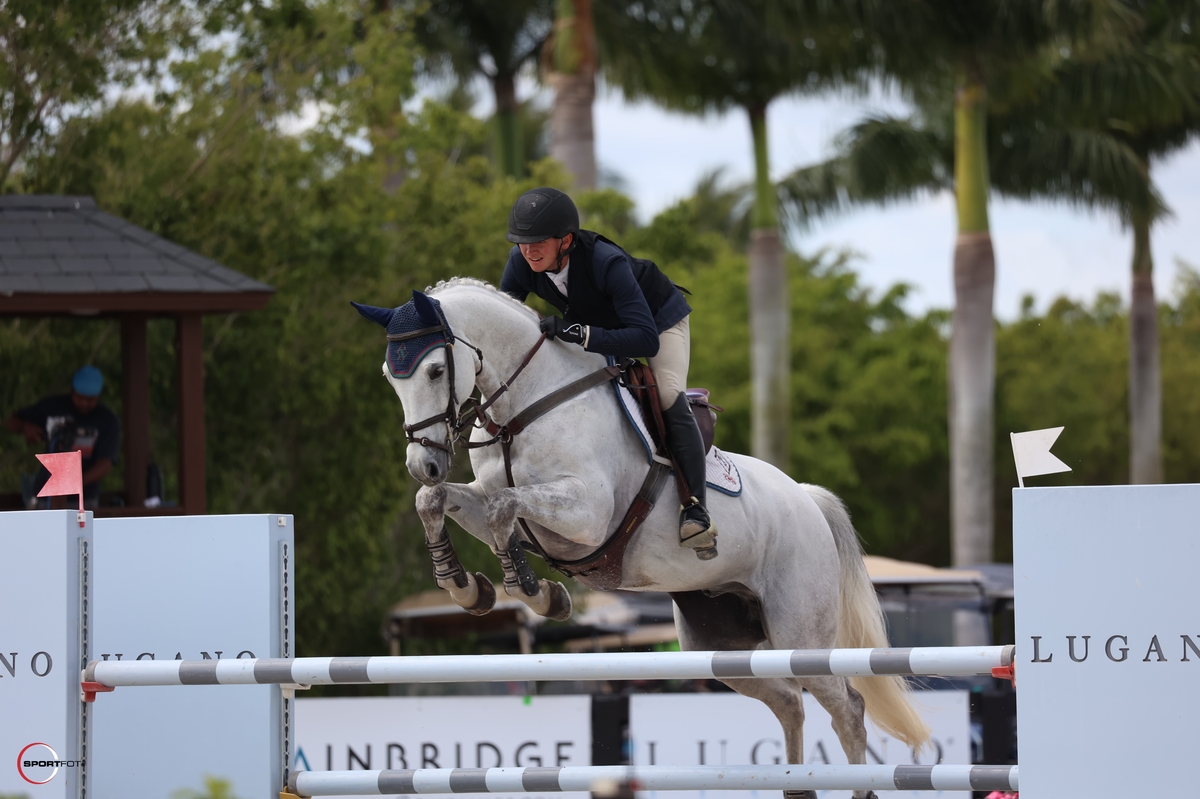 You've mentioned in previous interviews that you like to end the day with a book, allowing your mind to decompress.  In a profession that moves at a very fast pace, how did you learn to let yourself relax?  
Naturally, in my own way, I'm a bit high-strung. A nightly routine has become very important to me, to keep consistency. Above my daily routine, I focus on my mental health. In this sport, it's easy to struggle mentally and I'm a huge advocate for speaking to a sports psychologist.  As I've grown in the sport, it's something that those around me have strongly advocated for and it's a practice I've seen at the top level. It's common to be on one day and off the next, but when it comes to competition, you have to put yourself in the right zone, no matter what kind of day you're having. A sports psychologist can give you the tools to use your brain more efficiently and effectively and keep you in the right headspace on a daily basis.  
Keep an eye out for Luke Jensen as he dives deeper into his professional career in 2023!