Daniel Coyle is a top-ranked rider in the world and recently made his way to the top of the sport, finishing out 2022 on the North American Leaderboard. Coyle won several events, including the FEI Jumping World Cup Grand Prix, the FEI World Cup Qualifier CSI4*, and taking fourth in the $500,000 Rolex Grand Prix CSI5*. Coyle returned to WEF for the 2023 season and has already seen success; winning the Battle of the Sexes and placing second in the Florida Coast Equipment Grand Prix CSI3*. Learn how Coyle began his road to success, the advice he takes with him into every round, and what a day in the saddle looks like for this Irishman! Read the full article for more information.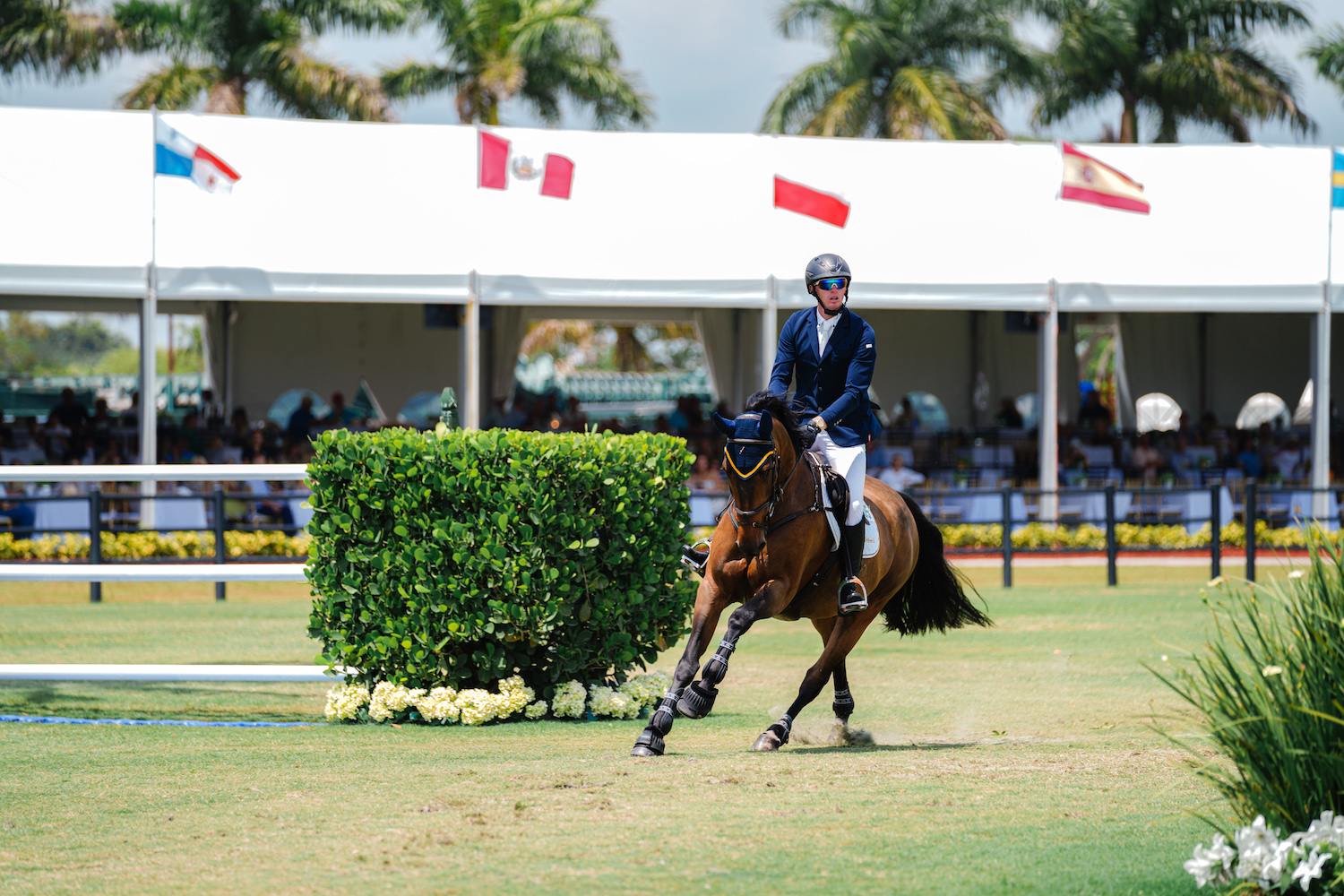 How did you get into riding? What's your first memory on a horse? 
I started on ponies in Ireland. My father Fergal had ponies, so my brother Jordan and cousin Christian all grew up on ponies. It was part of the family. I was never very good at ponies, so I moved to horses very early and jumped in my first grand prix when I was 12 on a horse named Laramel. 
My earliest memory is probably falling off. I fell off a lot on ponies and couldn't wait to get to horses. I did win a 12.2 final at the Odyssey, which is a very popular show in Ireland, on a pony named Calypso. That was probably my best early riding memory. 
As someone who is at the top of FEI world rankings, how do you strategize which shows to compete at each year?  
This year I have some more horsepower than I have had in the recent past. Last year, all the focus was on how to get Legacy ready for the world championships. This year, I have Ivory TCS, Oak Grove's Carlyle, Quintin, Gisborne and Legacy. Lothlorien Farm's owner Ariel [Grange] and Jeroen Dubbeldam, who help me, are a big part of deciding what's best for which horse. We all make the big plan and work back from there. Legacy's main goal will be [FEI] World Cup Finals and Gisborne's main goal will be the European Championships.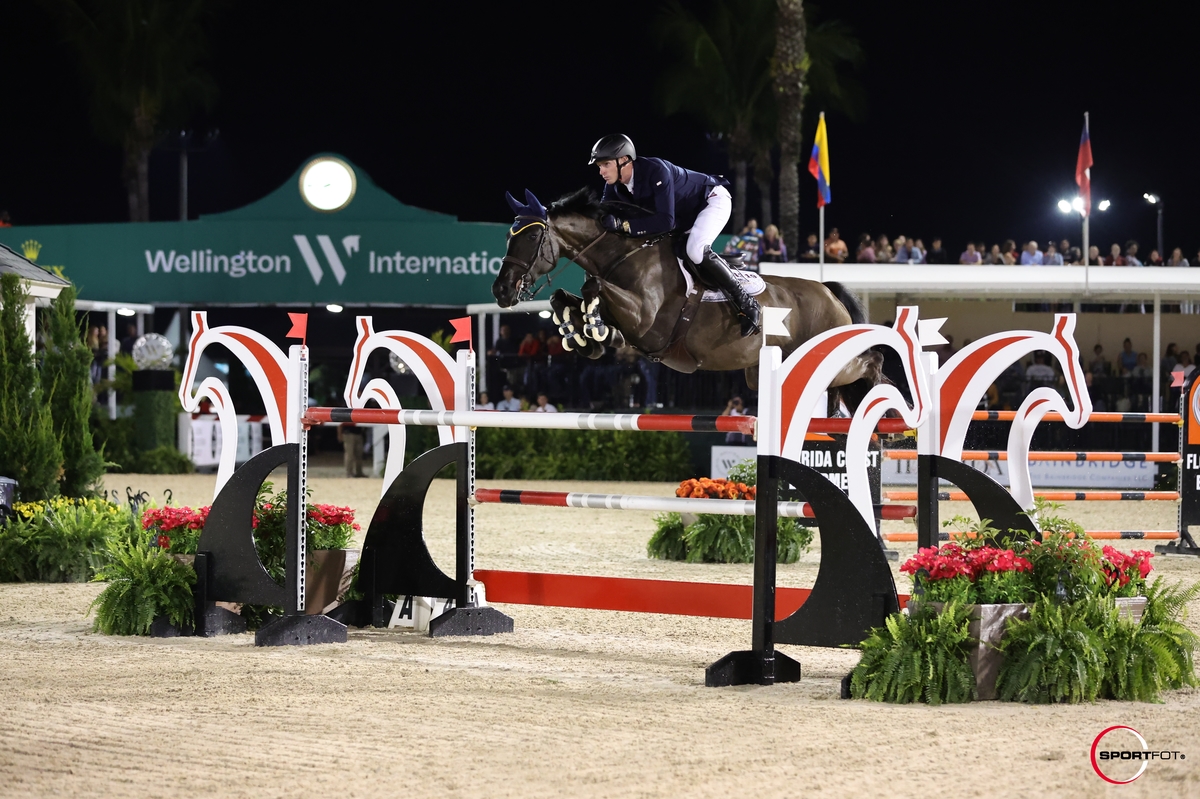 What does a normal day of training look like for you?  
The younger horses need to do a lot of jumping, trot poles, canter poles and flatwork. I'm constantly giving them things to do, but with Legacy and the older horses, it's about just keeping them fresh. That might mean going and cantering along the water or on the trail, or doing the hard work on the flat, or maybe 20 minutes of jumping and the flat all in one. It changes every single time, but it's nice here that you can go out around the canals because otherwise you're just stuck in one spot all the time and it makes it very monotonous for them. 
We've seen you in the International Ring and in the low-level jumper ring with young horses. What are your goals with each horse for WEF 2023? What goals do you have for the year as a whole? 
This is the first show for a lot of my young horses, so the goal is to have them jumping at a reasonable level. We may be starting at 1.0m or 1.10m and they are going to be answering the question of how far we get not me. For the older ones, it's about just getting them to the top of their game. It has a lot to do with what the horse says. 
 
I grew up riding the youngest horses and the cheapest horses while trying to get them to be the best horses. I learned a lot from that, and sometimes it may take three weeks to accomplish what we might think should happen in one day. You must change your plan depending on what they are telling you.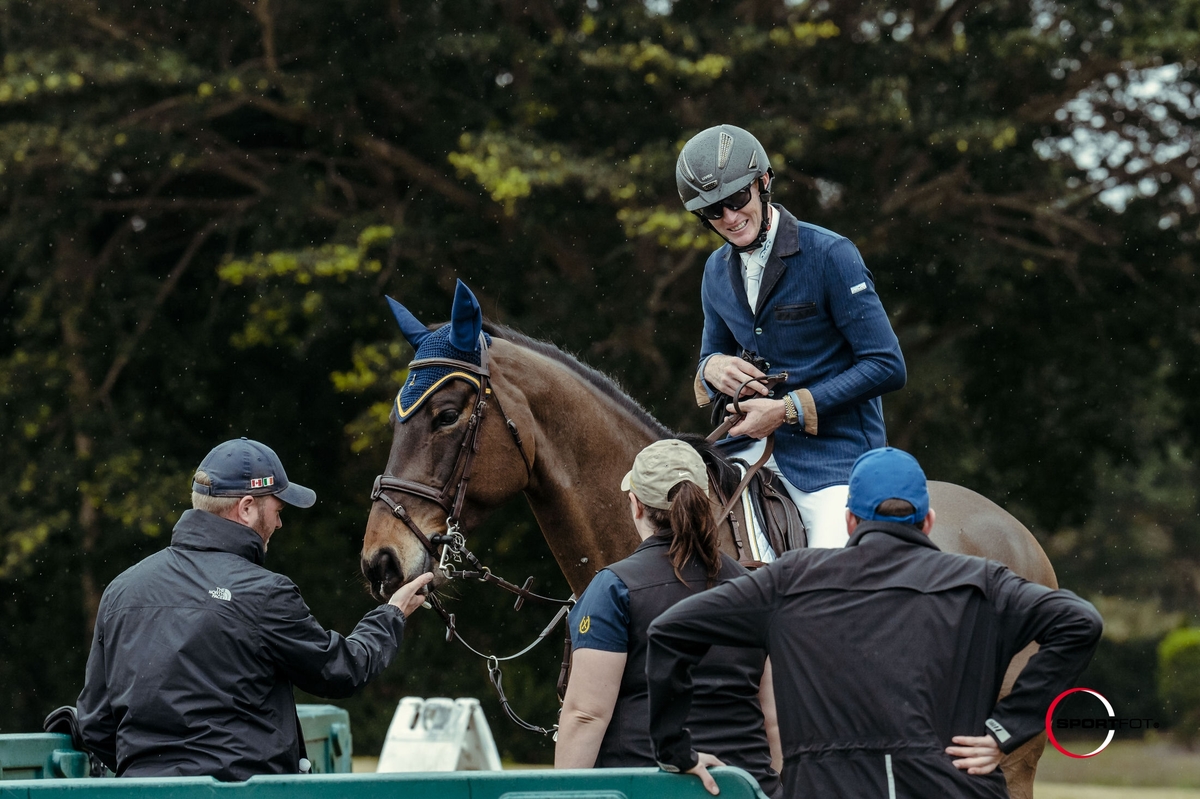 Which has been the most special horse of your career?  
Legacy. We got her as an eight-year-old, set all these big plans for her and she keeps accomplishing them. She's been to two championships already and won so much while only just turning 12 this year.  
What is a piece of advice you have carried with you throughout your career? Who gave it to you?  
I get hung up on watching what other people are doing in the jump-offs and Jeroen always says, "it's only you and your horse out there, Daniel." So, anytime I get lost, I always tell myself that it's only me and my horse.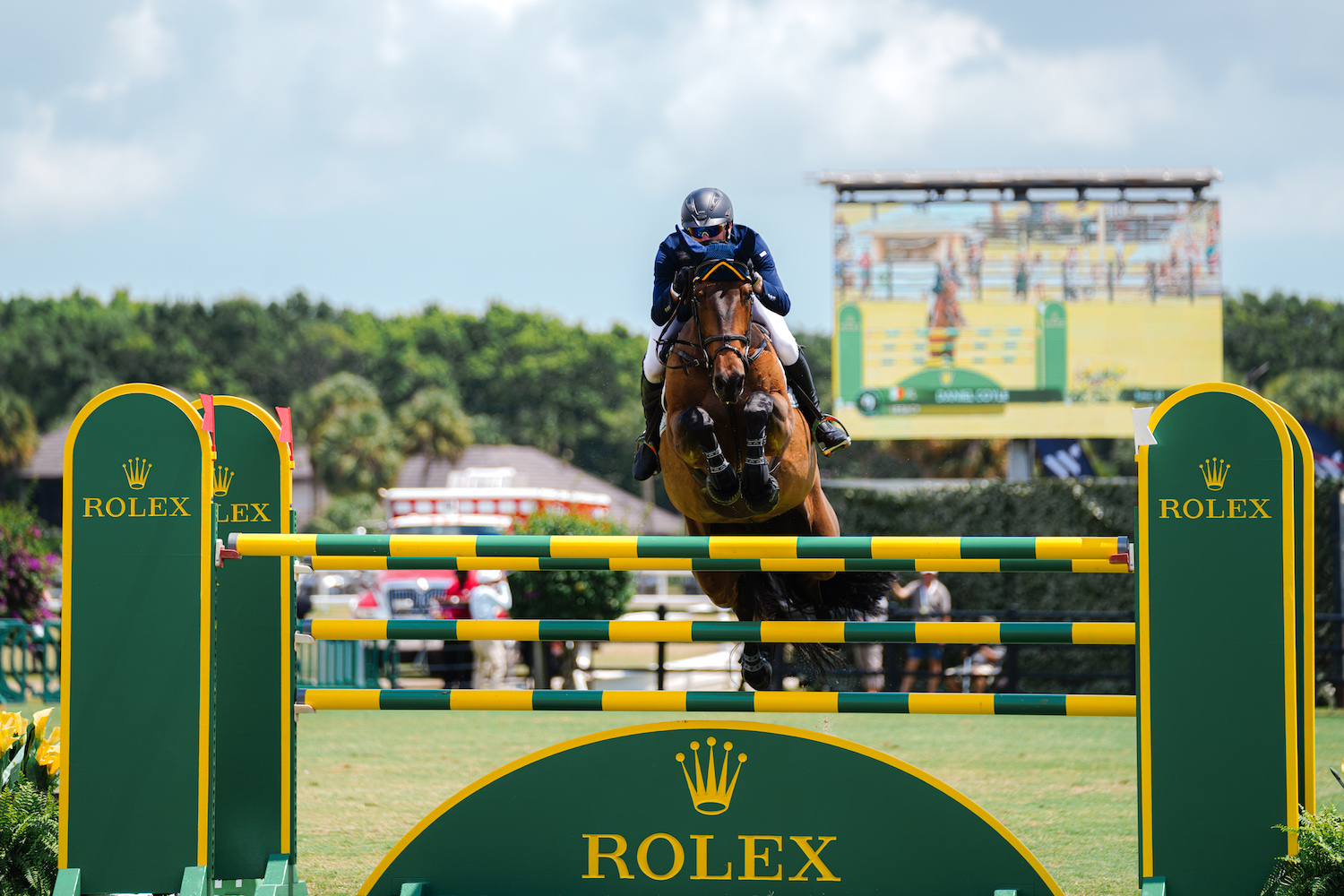 What piece of advice would you give an up-and-coming rider? 
If you don't like something, change it. Too many good riders get stuck in one place, doing one thing, riding one kind of horse. There's so much opportunity in this sport. If something doesn't work for you, don't be afraid to change it. 
Keep an eye out for Coyle and his team throughout the rest of WEF 2023!