Our Spring Series Rider Spotlight feature goes to American rider, Chloe D. Reid. From a young age, Reid has soaked up the talent of famous equestrians. Outside of the show jumping sector of the equestrian sport, Reid's family holds a name for themselves in horse racing with her grandmother, Charlotte C. Weber, running a very successful thoroughbred racehorse operation out of Ocala, FL, and her uncle, Chester C. Weber, named the 20X USEF  four-in-hand National Champion. Reid and her family also run the very successful Live Oak International horse show at their property in Ocala, FL. Having trained  with the Beerbaum Stables for many years, Reid has many accomplishments under her belt that only add to her family's success. To name a few, she placed third in the 2022 $500,000 Rolex Grand Prix here in Wellington, competed for the USA this past summer with the ultimate competition trifecta in Rome, Dublin, and Aachen, and has had countless successes bringing young horses to the top of the ranks. Read the full article for an insight into Reid's competitive process, her experience putting together the Live Oak International Horse Show, and to hear about her favorite part of the Spring Series!
How did you get into riding? 
I started riding when I was four years old. My grandmother, Charlotte Weber, has a very successful thoroughbred racehorse operation based in Ocala, FL, and my uncle, Chester Weber is the 20-time U.S. national champion for four-in-hand driving. So, while my parents aren't interested in riding themselves, horses are definitely in my family, and it's in my blood.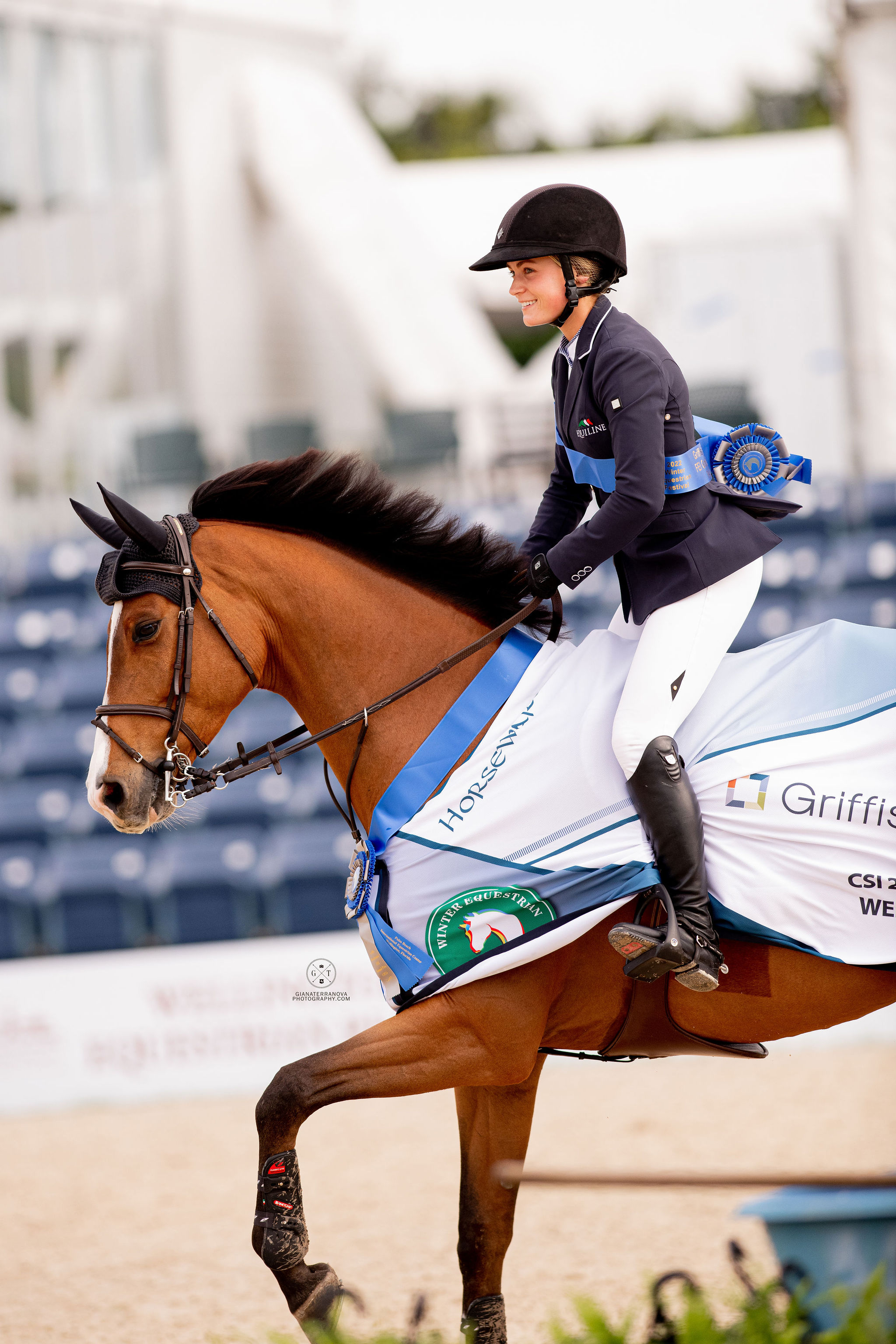 Your horses are owned by Live Oak Plantation in Ocala, FL, which recently hosted the Live Oak International horse show. What was it like being part of the process of putting together a horse show of such high stature? 
It's hard work but it's something special that my family and I get to do together. I think it's unique that as a rider, I get to spend all year going to amazing facilities and renowned horse shows and take pieces that I love from those shows to bring back to our own facility. It's a week for my family and I to try to make the best possible tournament of sport for both the show jumpers, the drivers, the sponsors, and the spectators.  It's unique that we as competitors can culminate what we love about several facilities into this event. 
In 2022, you competed with your horse Charlotta II in the Young Horse Finals at CHIO Aachen and finished in the ribbons. How did you start with her and what was it like bringing up a young horse to such a high level?
My first children's jumper I got an older age, but basically every horse I've ever had, I've gotten when they were six, seven, eight years old, so relatively young and I find that's a nice age range because they know enough, they have enough experience, but are still young and malleable enough that you can learn and grow together to form a partnership. I got Charlotta when she was six, turning seven and she just turned nine. It's been so special to grow together. As I've had her for the past few years, my process with her and most younger horses in terms of competing is to use the summer months to expose them to different show facilities, and then return to Wellington in the winter to go in the same rings for a couple of weeks at a time and fine-tune our skills that allow us to step up into higher levels.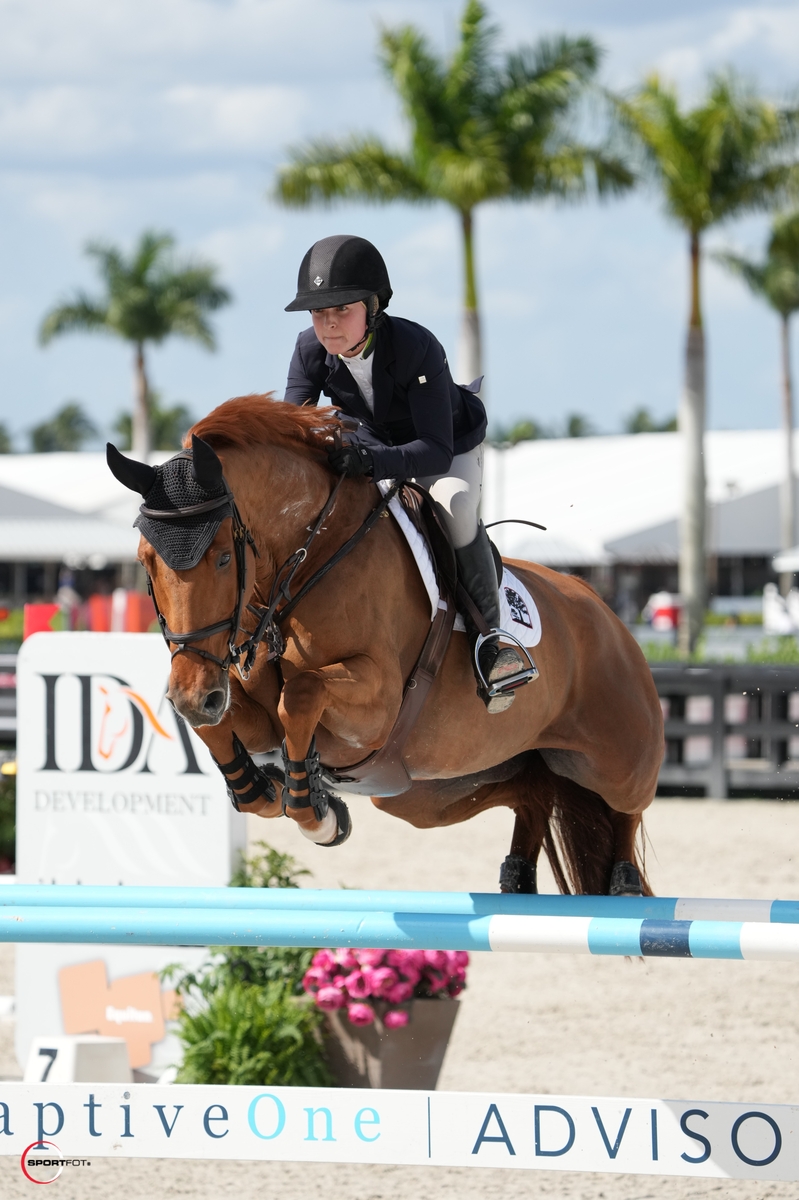 During WEF 2023 you had much success, specifically with your well-known horse, Souper Shuttle. What is so special about a horse like her? 
Shuttle and I fit together quite nicely; she has a lot of character. She's a little bit on the smaller side but has a lot of blood. She may not be the perfect ride for a lot of people, but she is perfect for me.  Every time she steps into the ring, she continues to amaze us because when I got her, everyone thought that maybe she'd be a nice 1.45m ranking class horse, but never thought she'd be able to jump the five-star level with ease that she does. Last winter in Wellington was our breakthrough season together. She jumped her first three and four-star classes without any hesitation and when I got into one of the first five-star weeks it was kind of, hey, we'll do it. Why not? I thought to myself I'll do the first day, and then it was good, and we'll do the WEF, and that was good. When we decided to do that first five-star Grand Prix she just continued to impress us and amaze us. The 2022 season came together the last week when we finished third in the $500,000 Rolex Grand Prix on the grass. It was a dream come true because our consistent results that winter in Wellington  allowed us to go to Europe in the summer to Rome, Aachen, and Dublin, together with the USA team.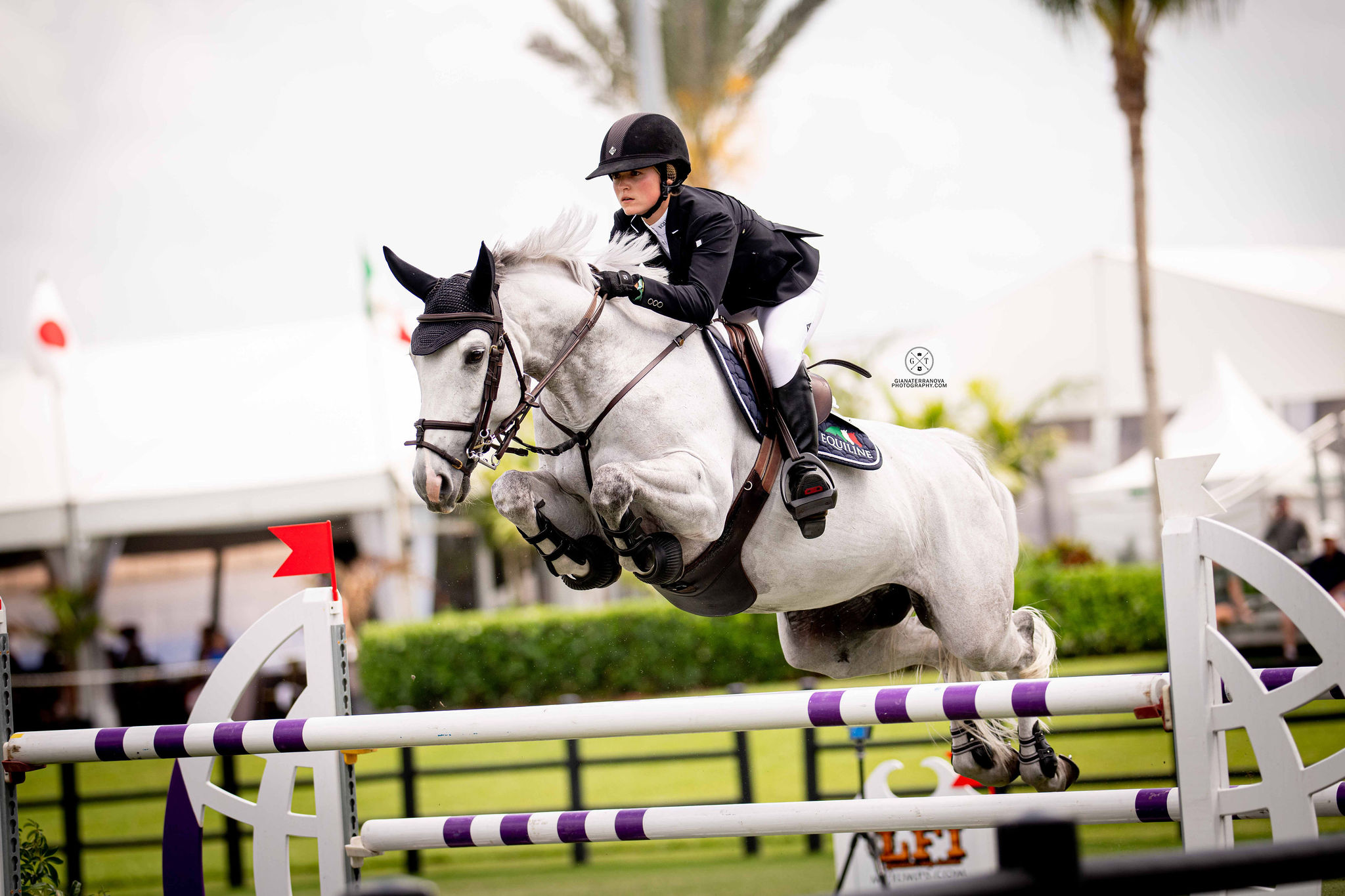 What is your favorite part of the Spring Series here in Wellington? 
Pre and post-season are my favorite times of the year. It's a bit more relaxed, and with a more concentrated show area, for me, it's mainly on the grass ring, you can focus on fine-tuning skills with your horse. It feels similar to a European-style show facility when you are in one arena. Don't get me wrong, I love the WEF season and the rush of those twelve  weeks, but it's nice to wind down afterward and be able to soak up the competition and watch a class when you're done competing. 
What is a quality that you believe makes you a good pilot on a horse? Not just a passenger. 
I think you have to have the love of the horse as a rider.  The horses always has to come first. It comes down to a good partnership between horse and rider.  There are a lot of great horses out there and a lot of great riders, but unless they're matched together and that special bond is formed, you won't see those special moments that can be produced between horse and rider. The hard work that goes into forming that bond is the most special element of our sport, and when it's done right, it's incredibly rewarding. It also needs to be understood that there are good days and bad days, which can be close together, but when the victories come, they are to be celebrated, along with all the little moments in between.