Welcome back to the first Rider Spotlight of the 2023 Summer Series! This month we caught up with American Rider Andrew Welles. Welles started off riding just to share an experience with a friend and hasn't looked back since. Now based in Wellington, FL, Welles runs Team Welles, a training and sales operation alongside his wife, Alex. Welles and his team had much success during the 2023 Spring Series, including wins in the Advanced Veterinary Dermatology 1.35m Open Jumper Stake and the 4Ever Young Wellington 1.35m Open Jumper Stake. Read the full article for Welles' insight on establishing goals, learning about his love for teaching, and what he focuses on in the arena!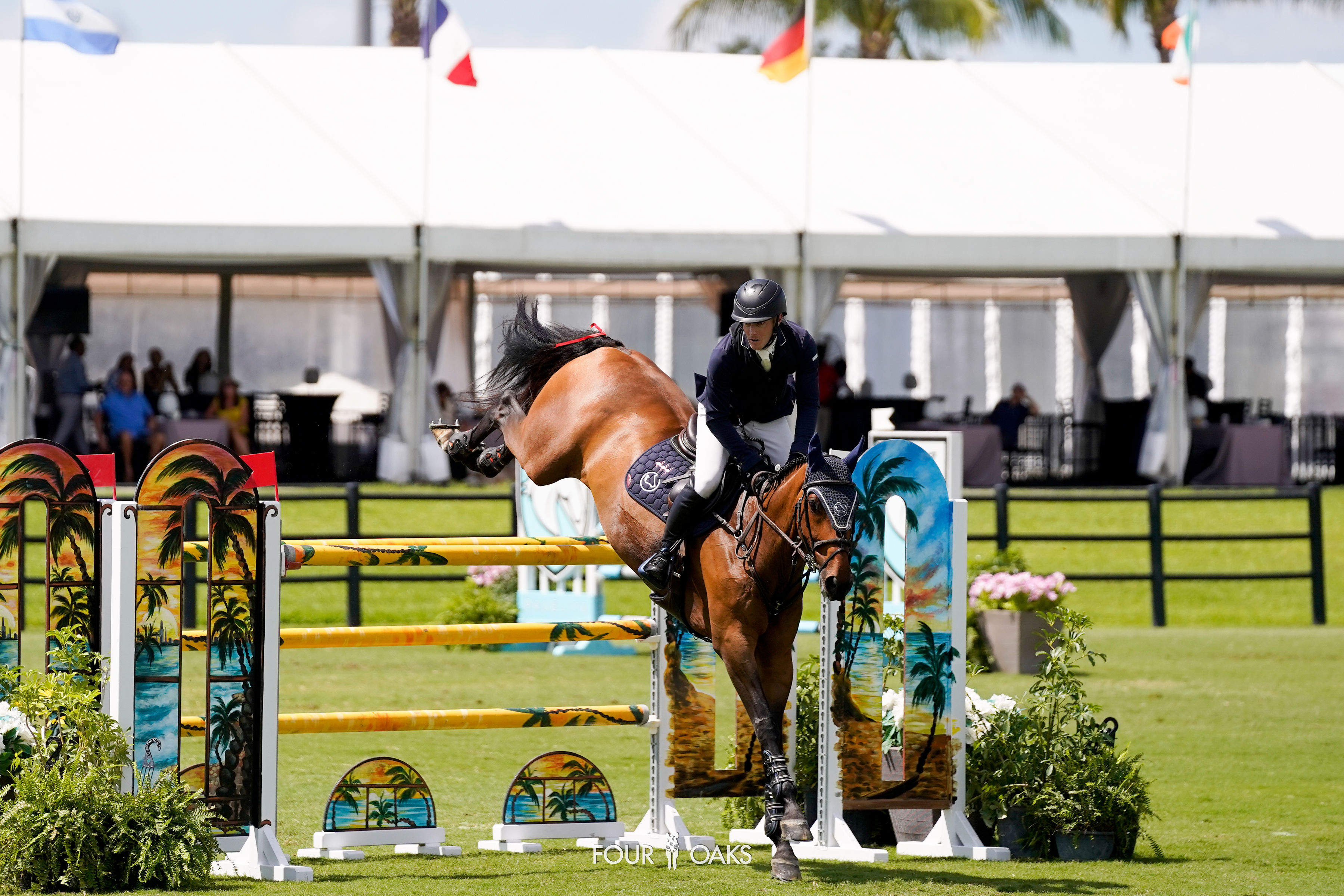 How did you get into riding?  
I got in the saddle when I was seven years old. My parents rode growing up, but it was actually one of my friends from my soccer team who got me into horses. We carpooled together after school and soccer and on the way home he would take riding lessons. I sat there and watched so many of his lessons as a kid that I decided to give it a try. Six months after I started riding, he ended up quitting and here I am still doing it today. 
I'm originally from Minnesota where growing up we didn't have access to all the knowledge we have today. The only way I would find out about what was going on in the horse world was when I received The Chronicle of the Horse each month. My eyes were really opened to the possibility of the sport when I rode a clinic with Frank and Stacia Madden at the age of 15. Once I ended up in Wellington my career in the sport was full steam ahead.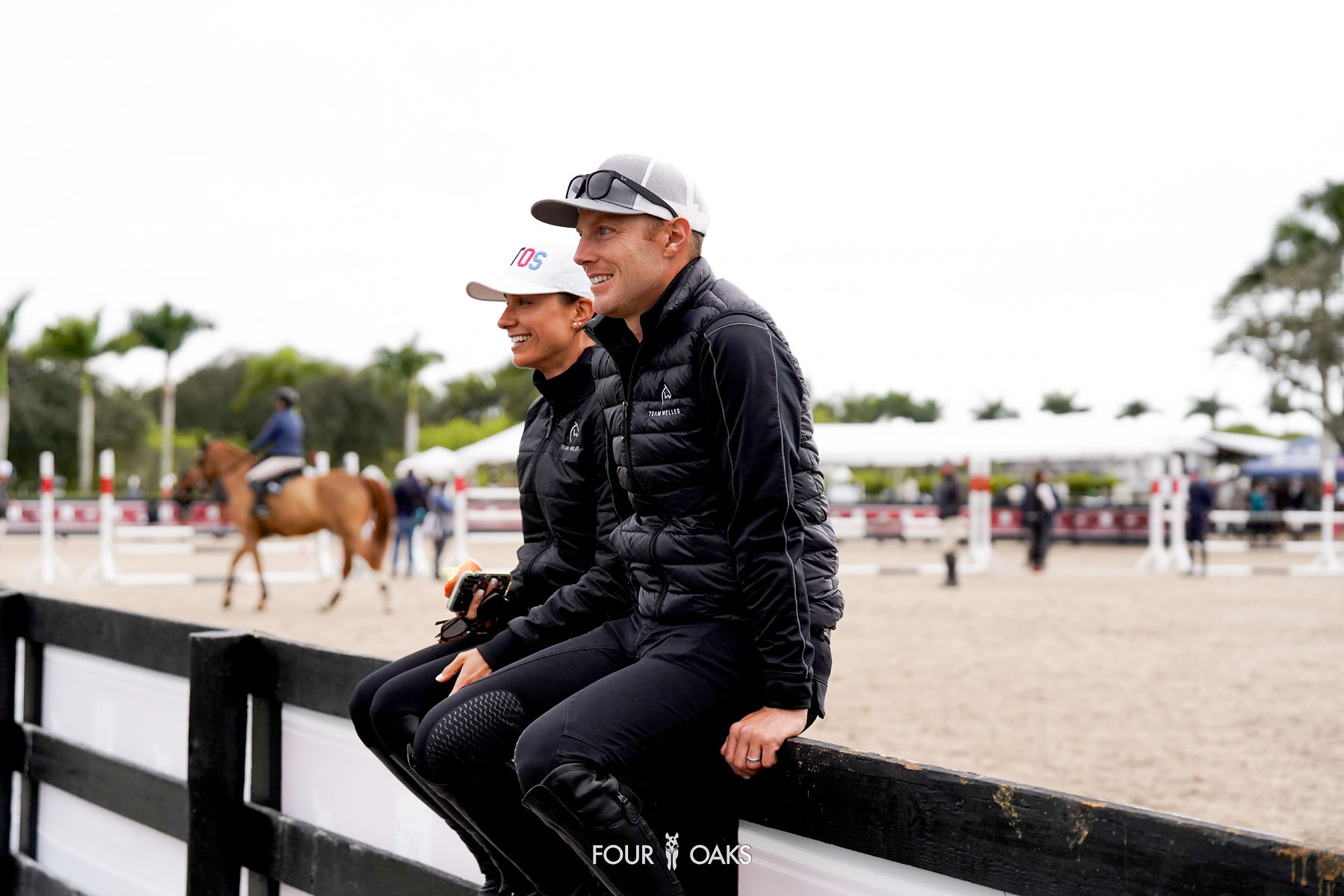 How did you get into the training/sales business, starting Team Welles? 
From my start in the sport, in terms of when I got more competitive as a junior, I was fortunate enough to ride with great teachers. I started off with Missy Clark and John Brennan at North Run and then finished my junior years with Chris Kappler. Both groups were very passionate about the teaching aspect of the sport, which sparked the same interest in me.  I love teaching as much as I love being in the saddle, it's extremely fun and rewarding. Following that passion, I decided to start my own business in 2010 and here we are today. In this sport, we have the unique privilege to wear more than one hat. In sports like football, the set goal is to be the best player you can be, whereas, in the equestrian world, you can follow different avenues to success, whether that be sales, training, or riding. That interest and opportunity is how Team Welles began.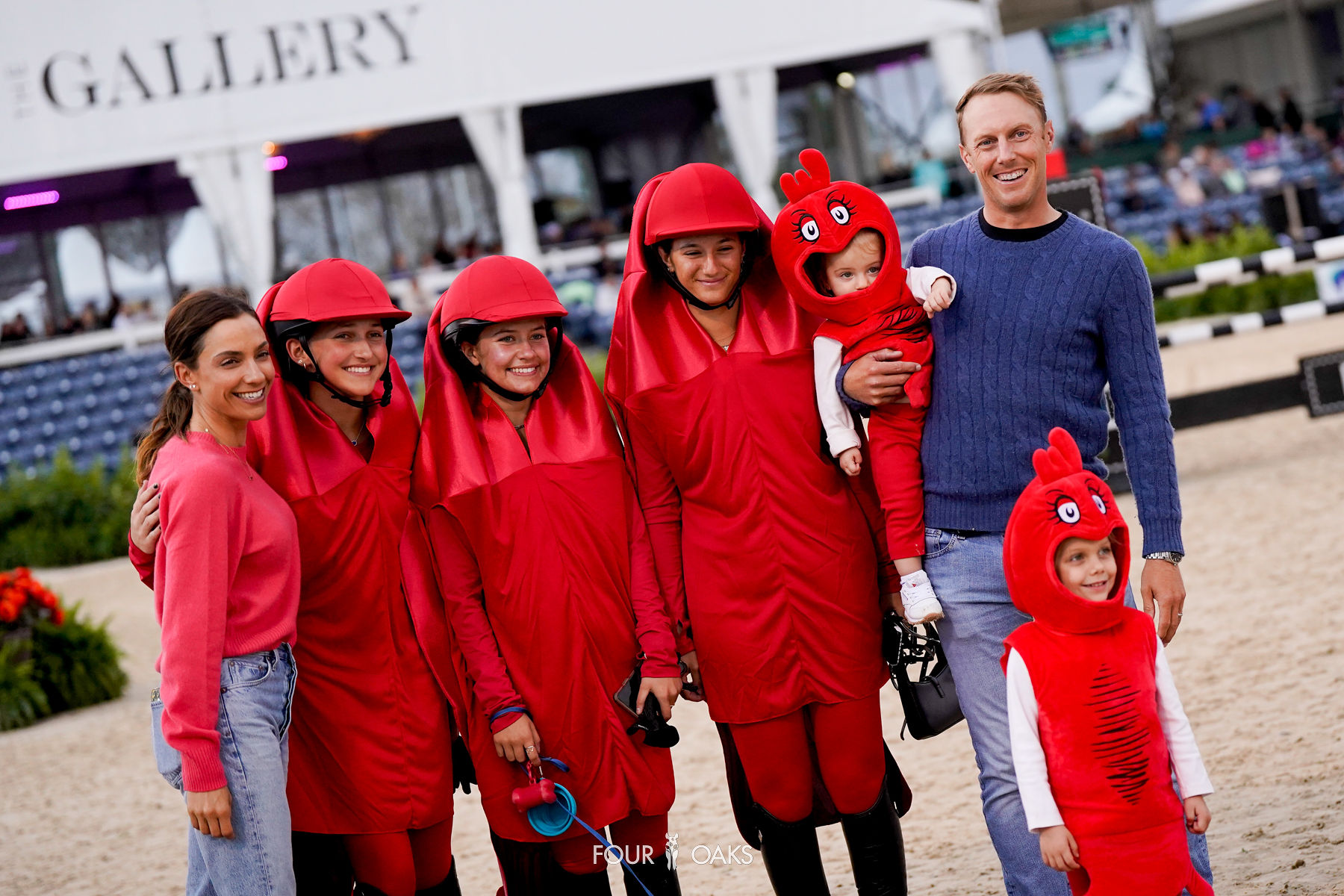 How do you balance your goals with the goals of your clients?  
The first effort I make for my students and I to balance our goals is actually setting them. I love to sit down with my students and myself to go over goals. When you have a light at the end of the tunnel to work toward, the process becomes clearer. This might sound like a cliché but it's important to differentiate between goals and dreams. You can have a dream of winning a certain competition or competing in a particular championship, but a goal needs to complement that dream. For example, the goal should be to be at your peak performance for when that moment comes that really matters. Once those goals are set, then the process of obtaining them can begin.  
In this sport it's easy to do everything at 75%. There was a time where I was riding eight to nine horses a day, managing the buying and selling of the business, and trying to train all my students full-time.  At that point I didn't feel that 100% of my energy was in everything I did. Now I ride three to four horses a day, in addition to the buying, selling, and training, and feel that I can give everyone 100% of my effort. On top of that I feel that it's extremely beneficial to be riding while you're teaching and teaching while you're riding. There are a lot of things that I catch in my own riding when I'm teaching my students, and because I'm still active in the sport I feel that I can better help my students as well.  
I have learned over the years that it is very easy to spread yourself too thin, managing that is how I have been able to keep this balance. It has been, and still is, an ever-changing process. As Wellington has grown, not only into an equestrian hub, but also our home base, we as a team have had to learn how to keep the ball rolling effectively and efficiently.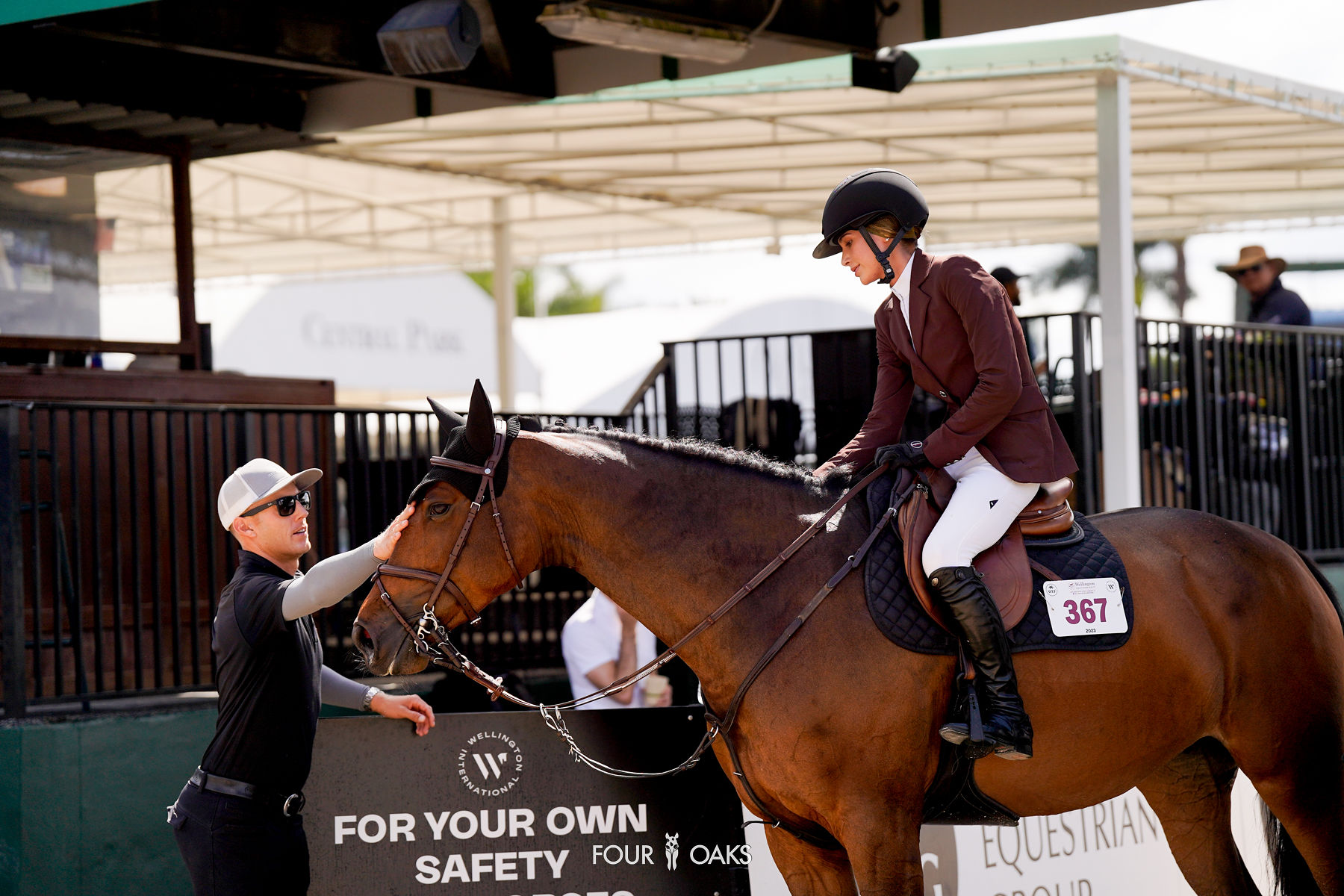 What did you enjoy most about the Spring Series here at Wellington International?  
The last couple of years our team has decided to stay down here following the winter season. April used to be a quiet month in the show circuit but that has really changed across the east coast. Staying in Wellington for the Spring Series has allowed us to take a breather while still getting in the ring. Being able put the younger horses on the grass field and get our students out there in the 1.30m and 1.40m, as well as the National Grand Prixes with some of their newer horses is great prep for the rest of the year.  Our students can also move up in arenas that feel comfortable to them. It's a great balance that allows our main horses to take a rest after WEF and gets our newer ones ready for what's to come. The grass field is also great prep for when we decide to take the team over to Europe. The experience from the facility is invaluable.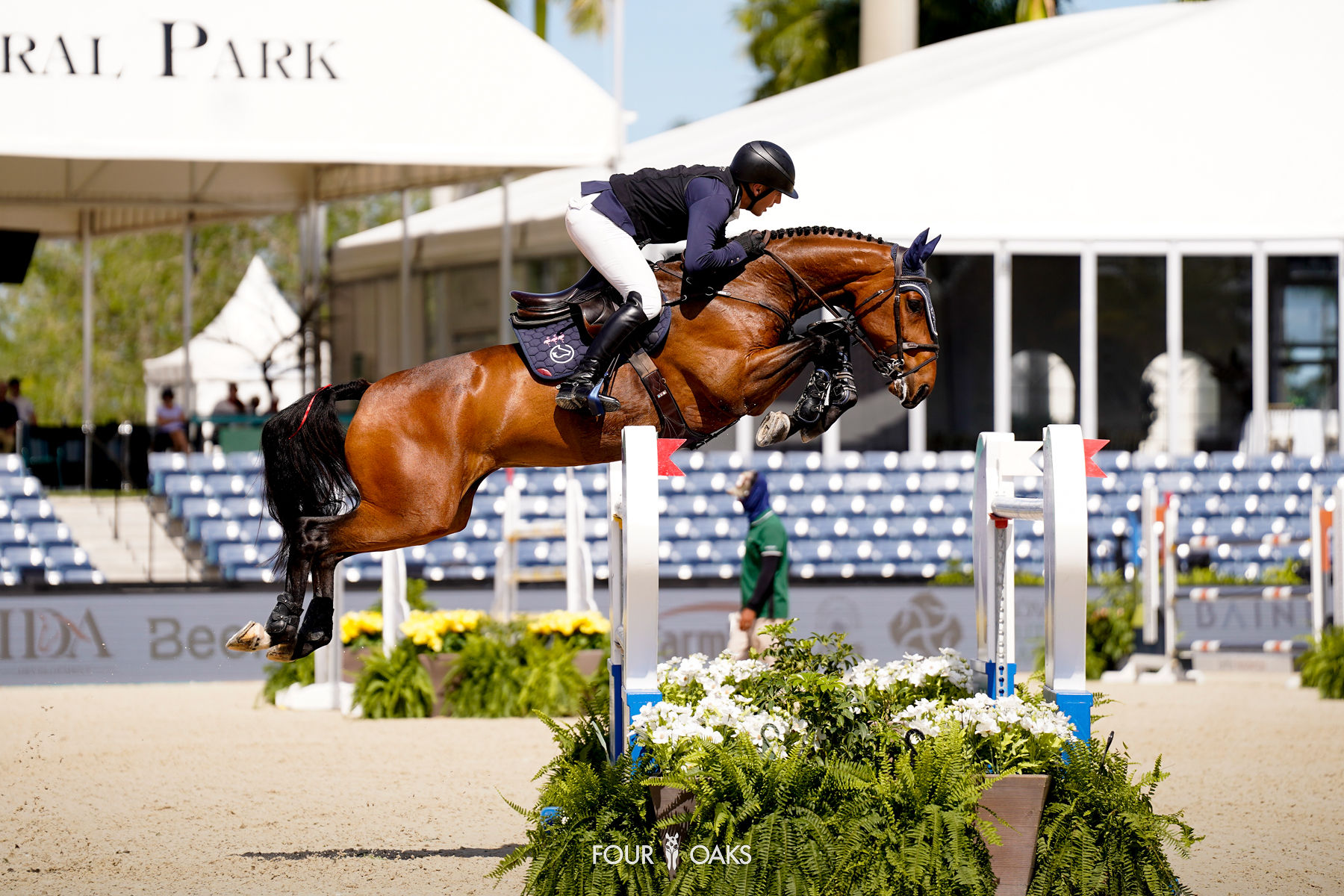 What key elements do you focus on with your students that you have learned from your own training?   
The biggest thing you need to have is trust. To me, that's the key. Being able to build trust with your horse and with yourself is so important. At some point, by nature, all riders like to get ahead of themselves, it's a byproduct of how riders are started here in the states. Starting in the hunters and equitation is a great place for riders to understand the basics and gain confidence, but it brings a lot of competition. At home, you train and train so that when the time comes to go into the show ring you can trust to let it happen and do your best to disregard outside factors. We go over details when walking a course and make a solid plan, but along with that, you need to trust your subconscious to the best of your abilities and allow yourself to do what you know.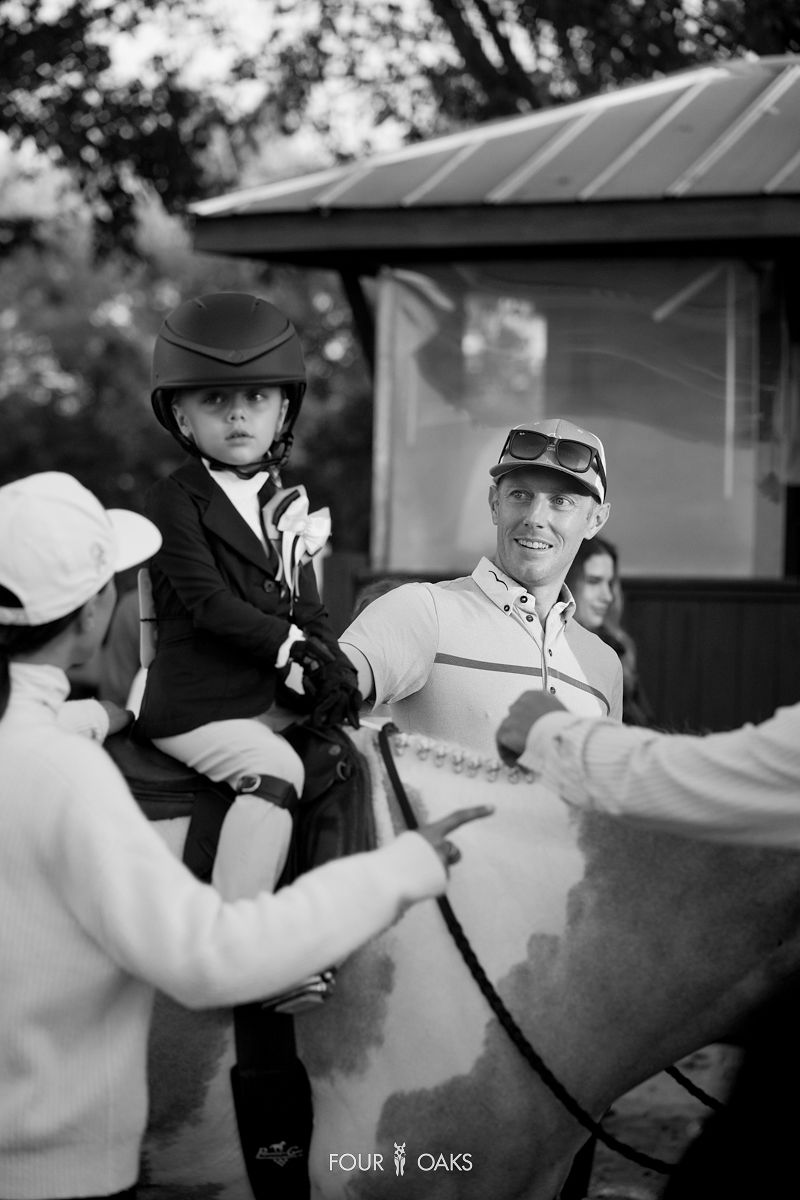 Keep an eye out for Welles and his team as they travel the summer circuits!