Get inspired by Alexandra Crown's resilience and determination as she talks about her journey back to riding after a life-altering accident in our WEF 2023 Rider Spotlight Series. Crown shares how she retrained her speech and found ways to get back in the saddle safely. Despite the challenges, Crown has successfully competed in the Global Champions Tour and her first Wellington SNL Grand Prix, and has stepped up into the two-star FEI classes. Read the full article to learn about Crown's unwavering confidence and her plans for success at WEF 2023!
How did you get into riding?  
I'm from New York City, so I had a bit of an unusual start. Basically, my parents lost me at a birthday party and later found me where the pony rides were. I had been having a pony ride for much longer than my turn and refused to get off the pony unless my parents promised to take me to riding lessons. I was at a lesson barn in Connecticut for quite some time, I had no idea what a horse show was until I was eleven. Once I started showing in the hunters, I moved to a barn in New Jersey and quickly ended up moving to Florida to finish out high school and University.  
Back in 2019 you were in a freak accident that left you in recovery for a few months, and you had to learn how to speak again. Can you walk us through your thought process for getting back in the saddle after the accident?  
As soon as I was conscious and knew what was going on, I asked when I could get back in the saddle. It was never a thought to stop riding, it was my whole life. My parents were understandably concerned after my accident, so I made sure to look into the latest helmet safety and really do my research. Coming back into the riding, they saw that I was doing my best to prevent something like that from happening again. The part that I could control was protecting my head.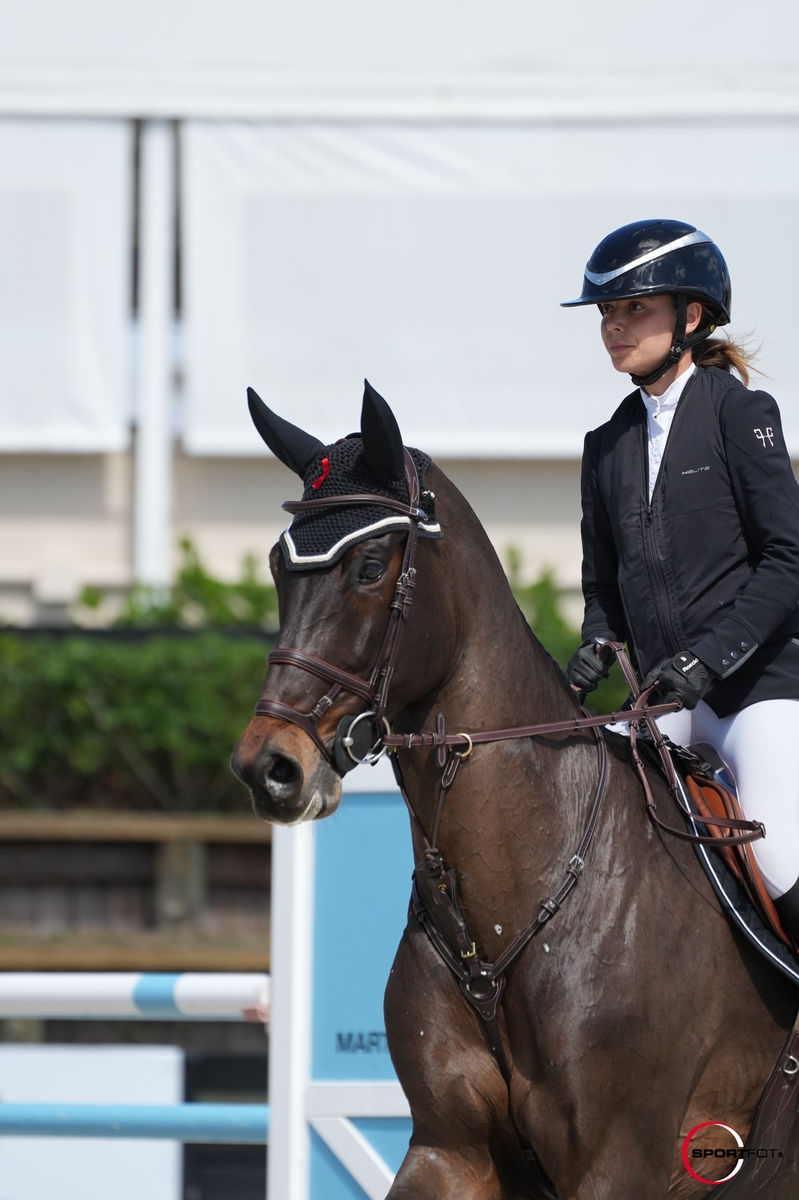 It's clear that you're an animal lover, between the horses you ride and the mini ponies you have at home. How does the passion you have for the animals you work with every day help you as an equestrian athlete?  
The fact that I fell in love with horses before the sport keeps me motivated every day. I am so lucky to be able to wake up and play with my best friends. My mother is a huge animal lover so I definitely get it from her. Growing up around animals has given me an appreciation for them that keeps me going. In this sport you lose more than you win, so if you're only looking for motivation in the wins, it's hard to keep going. The love I have for horses keeps me showing up. 
How have you found that improving your physical health out of the saddle has helped your riding?  
I owe a lot of confidence back in the saddle to physical strength. My fitness trainer Diego (@Rider_Balance), has been life-changing for me. So far, we've only worked virtually but I train multiple times a week and have come to understand how important fitness is in the sport. He has helped correct a lot of my imbalances and straightness in the saddle. Everything I train for is geared towards being in the saddle, which has helped me tremendously. It's been just over a year and I've seen a huge difference in my riding. When I feel more solid in the saddle, it reflects in what I can ask my horses to do.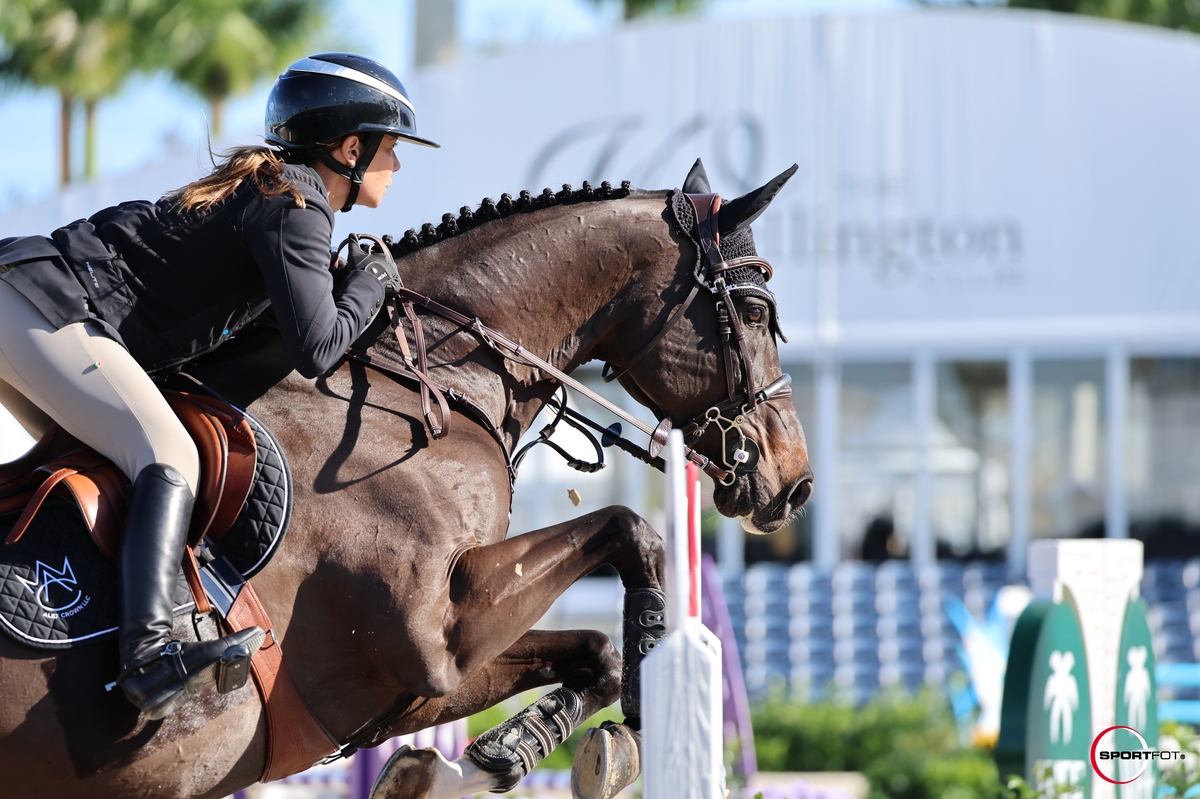 You've welcomed young horses to your team and even bred some of your own horses over the years. Is breeding something you want to get more involved in in the future?  
Definitely! This year I actually had my first home-bred foal from my retired mare, Verona. I also had plans to breed my mare Von Cim, who was the most special horse to me, but she sadly passed away before we could breed her. I reached out to her breeder, and they actually had two of her grandchildren and one three-year-old from her line, so I ended up buying them, having a piece of her with me means the world. I also bought a foal from an auction this past year, so it's safe to say I would love to get more into breeding. I currently have two mares to breed with, but when my other mares retire, it's definitely something I want to continue. The foals I have now are all turned out in a field in Belgium and there's something so special about them that makes my heart melt. 
In this sport it's very hard to buy horses at the top level, so if any of these foals end up being competitive in the sport, I'll be very happy. I'm very lucky to have a fiancé who is also a professional, so he will most likely work with the young ones until they are five or six and then I will take over. It's an exciting journey to build them up and see where they go in the sport. 
Who has been your heart-horse in your career so far? 
I have been extremely fortunate to have been able to ride some incredibly special horses in my career so far. I would have to say Von Cim, my mare that passed away this past year is definitely my heart horse. I only had her in the sport for a short time due to injuries (both her and myself) but she made me believe I could do anything. I jumped my first two-and three-star Grand Prix classes with her and she helped me win my first Young Riders Nations Cup. Although our career together was brief, she made winning seem easy, which it very much isn't. She was so competitive and brave, she taught me how to win. It felt like a different sport with her. I also have to mention my current horse, Doumont, who has helped me rebuild confidence jumping heights I never thought I would be jumping again. He gives me so much confidence in the ring, no jump feels too big with him. I am so lucky to be able to have a horse like him. 
What are your plans for WEF 2023?  
I am just stepping back up to the two-star 1.45 Grand Prix level since my accident, so I hope to jump some more of those classes this WEF season and become more consistent at that height. My biggest goal for this winter is to jump some 1.50 classes with my horse Doumont (aka Donut) by the end of circuit and possibly some National Grand Prix classes! I also have a newer horse, Dorothy DH Z that I am excited to get to know and form a stronger partnership with. In addition, I have a very exciting six-year-old, Ribero, that just moved up to the young horse classes, so I am excited to gain experience in producing a younger horse and can hopefully jump the six-year-old final week 10! 
After your recovery, you know more than most what it is like to face your fears and persevere to reach your goals. What advice would you give to those facing their own fears in the sport and to those working on rebuilding their confidence?  
The biggest part is to not give up. There was a period in my career where I couldn't even get around the Low's, I was terrified of jumping the 1.20m, and it was embarrassing to admit that at one point my goal was to jump a Nations Cup. You have to surround yourself with a very supportive team, and more importantly a team that you trust. Knowing that someone has your best interest in mind makes a world of a difference. My trainer Maggie McAlary has been life changing for me. I trust her fully, she knows my horses and I extremely well, which has given me confidence knowing that someone has my best interest. 
I would also say it's important to take your own time. It's extremely easy in this sport to feel rushed or feel like you're falling behind other people. There's always going to be young superstars on the rise, but everyone does this sport at their own pace. It might take some longer than others but it's about the process of reaching your goals and being confident in your plan.  
A piece of advice I give to anyone in the sport is to always wear a helmet! I truly owe my helmet my life.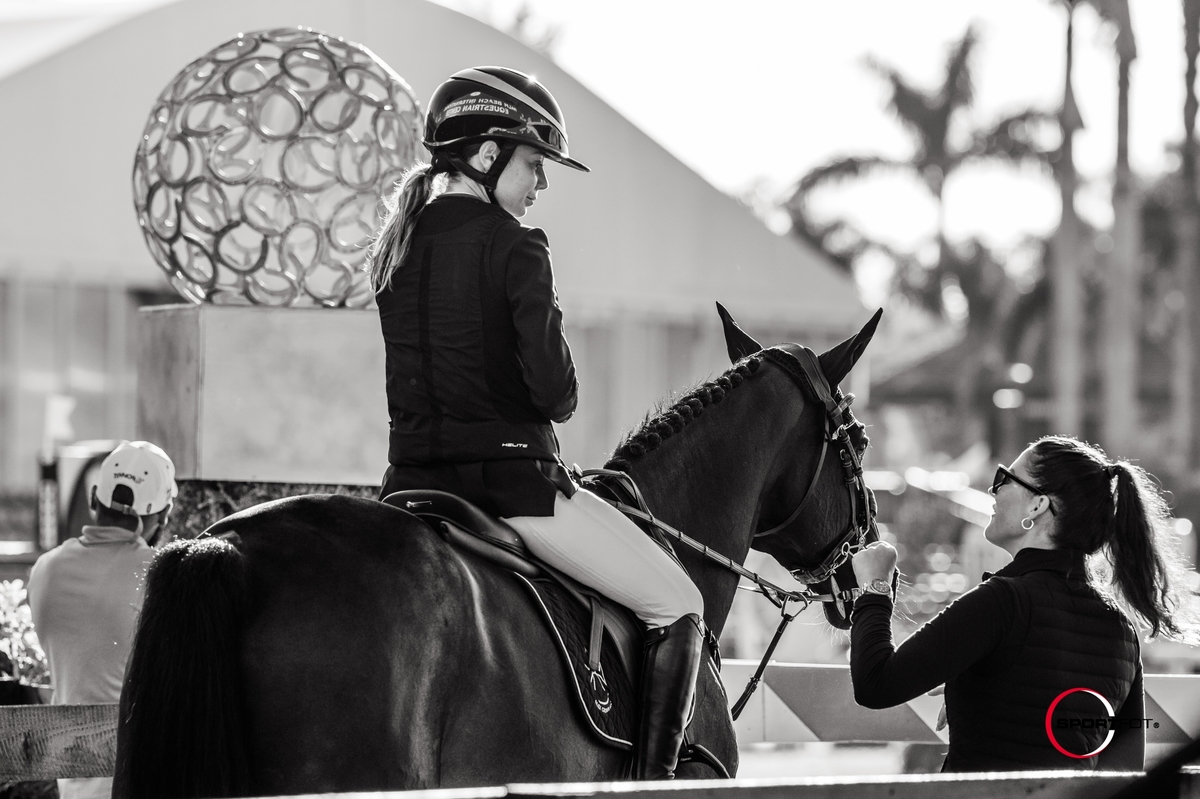 Keep an eye out for Alexandra Crown and her mounts this season at WEF 2023!