Introducing Yehaww: Revolutionizing Equestrian Recruitment Worldwide
I wanted to start writing this blog for a few different reasons.
First of all, I wanted to write about what it is like to work, live and breathe horses, all the ups and downs, and what in the end makes it all worth it. Because to me, it is the best job in the world, but it is not always the easiest.
A little small introduction to who I am and how I got to where I am today.
I have always been interested in horses and I started riding when I was about six years old at a local riding school. I had my first pony and my first two horses there, and I was showing low level in showjumping. I quickly realized that I was more talented beside the horse than on top of it, and I also enjoyed that far more.
About 9 years ago, I moved abroad to try my luck as a groom and I haven't regretted it a moment since. My first grooming job was in Switzerland for about a year, before I got the job I have today. I've been working for Jessica Springsteen for more than seven years now.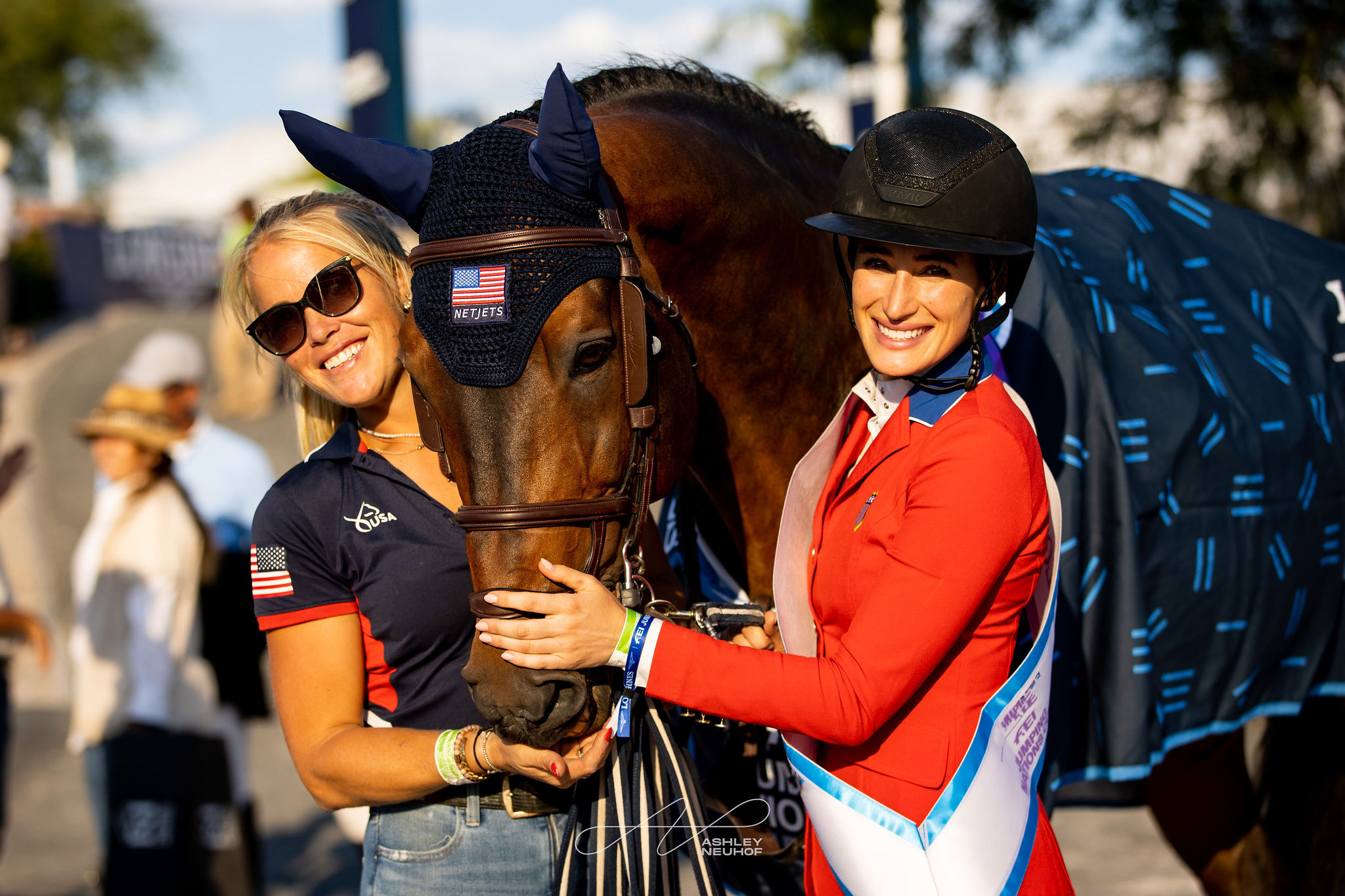 I do love my job very much but it also comes with a few harder parts. Like every job does. I always tell everyone: I didn't drink coffee until I started working with horses!
We work long and sometimes very odd hours but we get to travel to places we could only imagine with the horses. I have experienced so many amazing cities and countries thanks to my job. I have been given the chance to travel to an Olympic Games because of my job. All these opportunities are because of horses. Sure, it is hard work and heavy lifting at times, I'm not going to sugarcoat anything, but for me, it is exactly what I am meant to do.
I went from a job in Sweden being indoors 12 hours a day, spending my whole day in the fresh air. Sometimes when it's raining, storming and snowing, I might think back to those indoor work days, but then the sun comes out, and I have no regrets.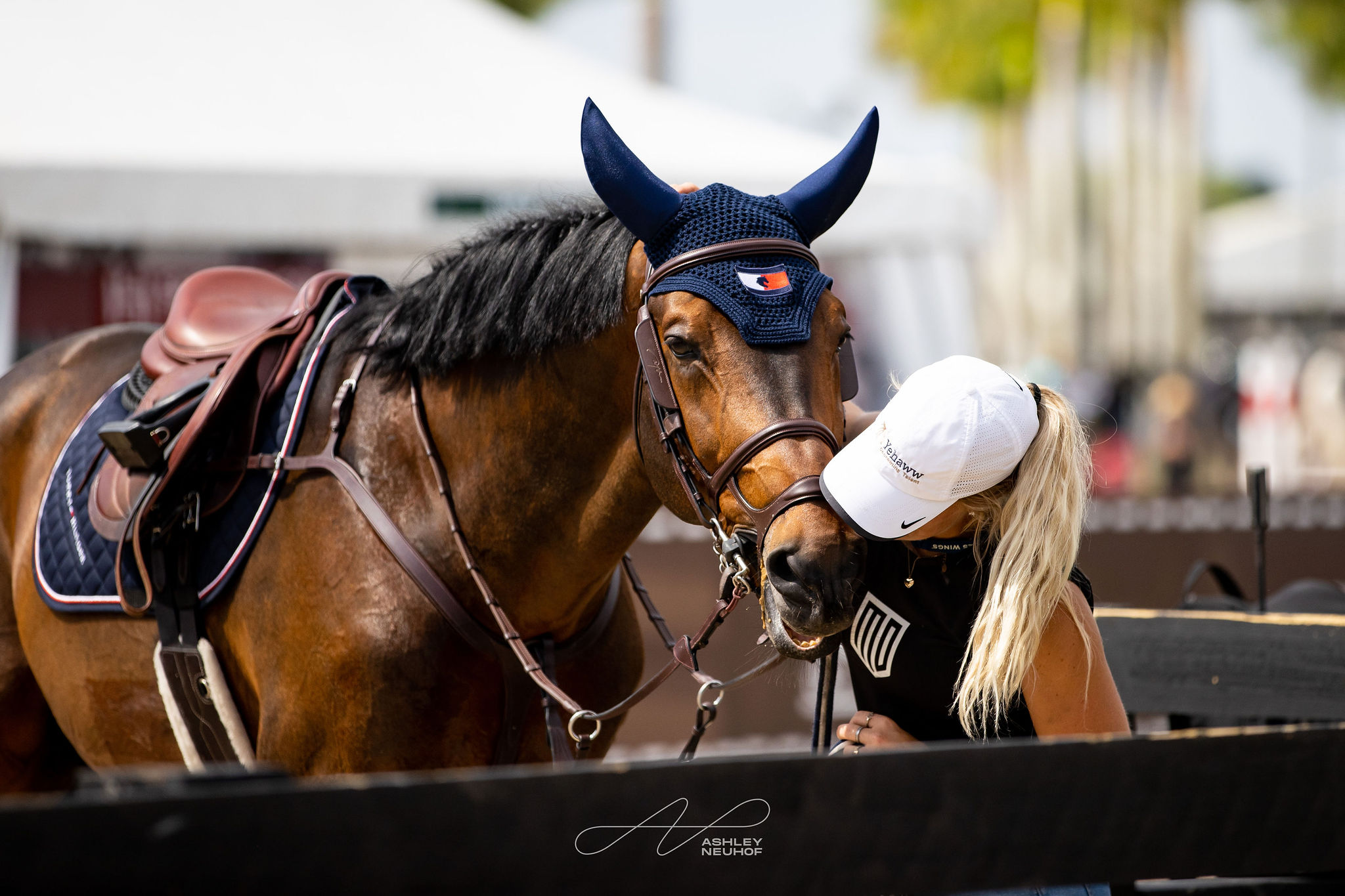 What you have to know working with horses is that it is more like a lifestyle than a job, sure you do have a lot of freedom that a "normal 9-5 job" wouldn't give you. You can often plan your day; if time allows, you can leave the stables to explore the city you are currently in, for example.
But with the job comes the responsibility for these animals; if a horse is not feeling well, you won't make that dinner reservation or workout class. You might have everything planned for the next week, but the horse is not feeling well, and suddenly, the plan changes. This is the job.
This is working with live animals, every day is different, but every day is a new opportunity.
And we all want to do it because we love the horses. We are proud of our horses.
At least, that is the way I see it!
I created Yehaww as a way to connect equestrians all over the world. The site is a first of its kind in the industry and the idea is to have a database with all the members of the equine community in one place.
Looking for a job? We can find the perfect position based on your skill set and preferences.
Looking to hire? Yehaww can help you find the candidate you have been searching for in just a moment.
Don't worry, you can have a look and decide for yourself if you want to be available. The goal is to reach out to as many disciplines within the equestrian world as possible, connecting riders, trainers, grooms and barn staff.
Looking for your dream job? Check out Yehaww.
This content was provided by Yehaww. The views and opinions expressed in this article do not necessarily reflect those of Wellington International.