After having an incredible year in 2021, with the silver medal at the Tokyo Olympics, the Nations Cup win in Aachen, and several placings in World cup qualifiers, our 2022 was bound to be more quiet.
We work and rely on living animals and they have good and bad days just like us. They get older just like us. We had a bit of an in-between year where we got to build up some new exciting younger horses. As a result of this we were mostly doing smaller shows. Don't get me wrong, I really like doing that and I like seeing my horses develop and grow into the superstars I know they are going to be but the smaller shows are at different locations. During that time I basically lived in France, even though my stable was in Belgium. I even had a goal to be fluent in French at that point; that's how much time I spent there. I didn't really make it there yet but the dream lives on haha.
Because we took a more quiet year and gave the horses some time, we are now able to get back to the bigger shows again. Like I mentioned in an earlier blog post we got to go to San Miguel de Allende in Mexico, as well as to one of my absolute favorite shows of the year, The Rolex Grand Prix of Italy at Piazza Di Sienna in Rome, Italy. It's a beautiful show with an incredible audience. Located in a park in the middle of central Rome, with walking distance to all the best sightseeing spots, Spanish Steps, Pantheon, Trevi Fountain and the Colosseum. Rome is a breathtaking city and getting to travel there with the horses really is a dream come true.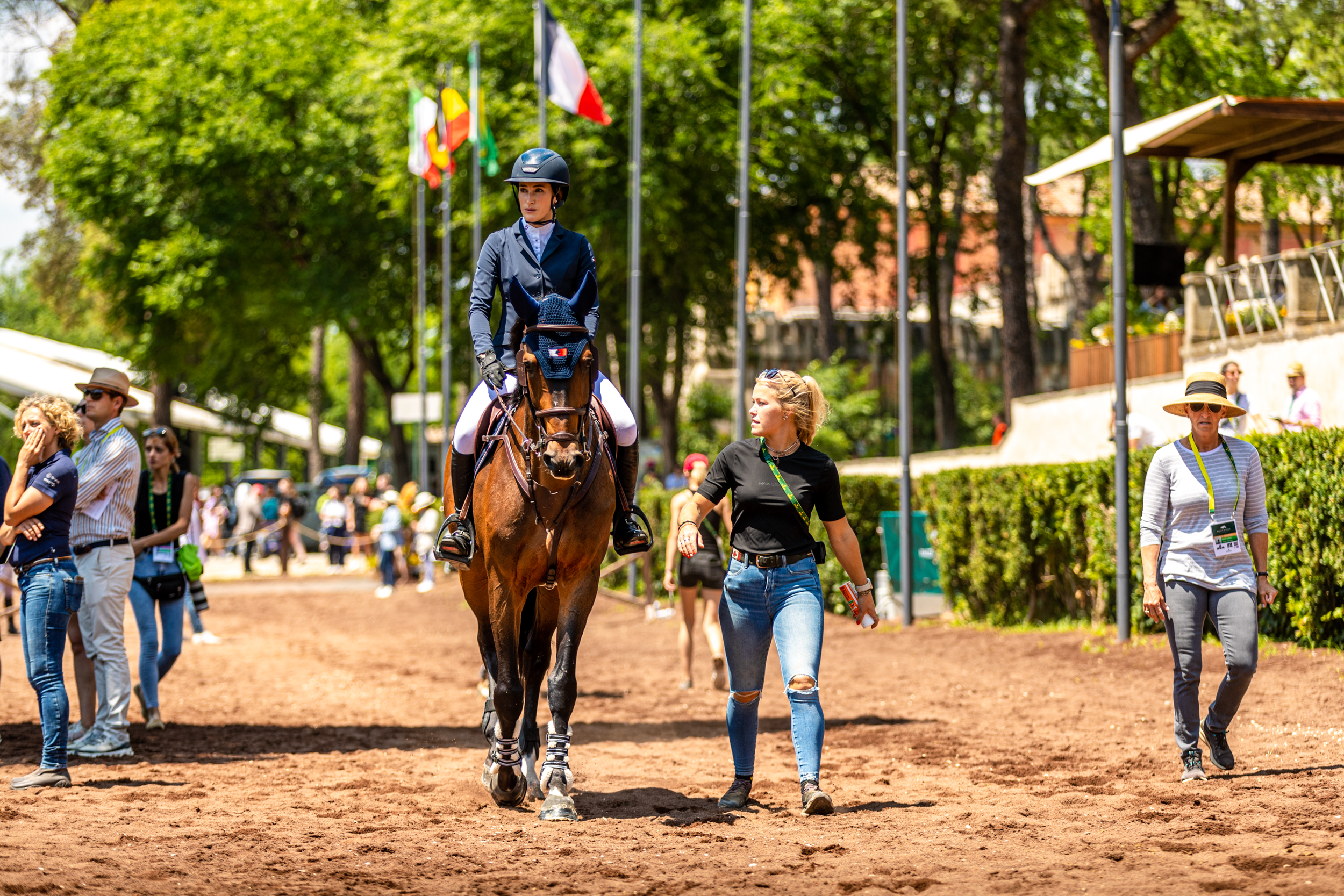 Last time I was there was the year of the Olympics and I travelled there with the US team. We had an incredible show and ended up taking third place in the Rolex Grand Prix of Italy. This year the US did not send a team so we were there as individuals. Still a busy schedule with three horses and two show rings but the crowd and the surroundings make it all worth it. Our 9-year-old jumped his first 5* 1.45m on the big impressive and spooky grass arena but he looked like he belonged out there. He got a super clear and we were all beyond proud of him.
All three horses jumped great the whole week and we left Italy many experiences and impressions richer, a few kilos heavier from all the amazing food, (another reason I love it there), and with a lot of new memories.
We had a few weeks of great results at shows in Azelhof and Sentower Park in Belgium with the younger horses and we were ready to head to our first Global Champions Tour of the year.
In a park, literally underneath the Eiffel tower they build up a 5* horse show for the week. Doing the smaller shows where you often can bring a lot of horses really makes you appreciate the bigger shows and the chance to spend more time with each horse, with your friends and exploring your surroundings.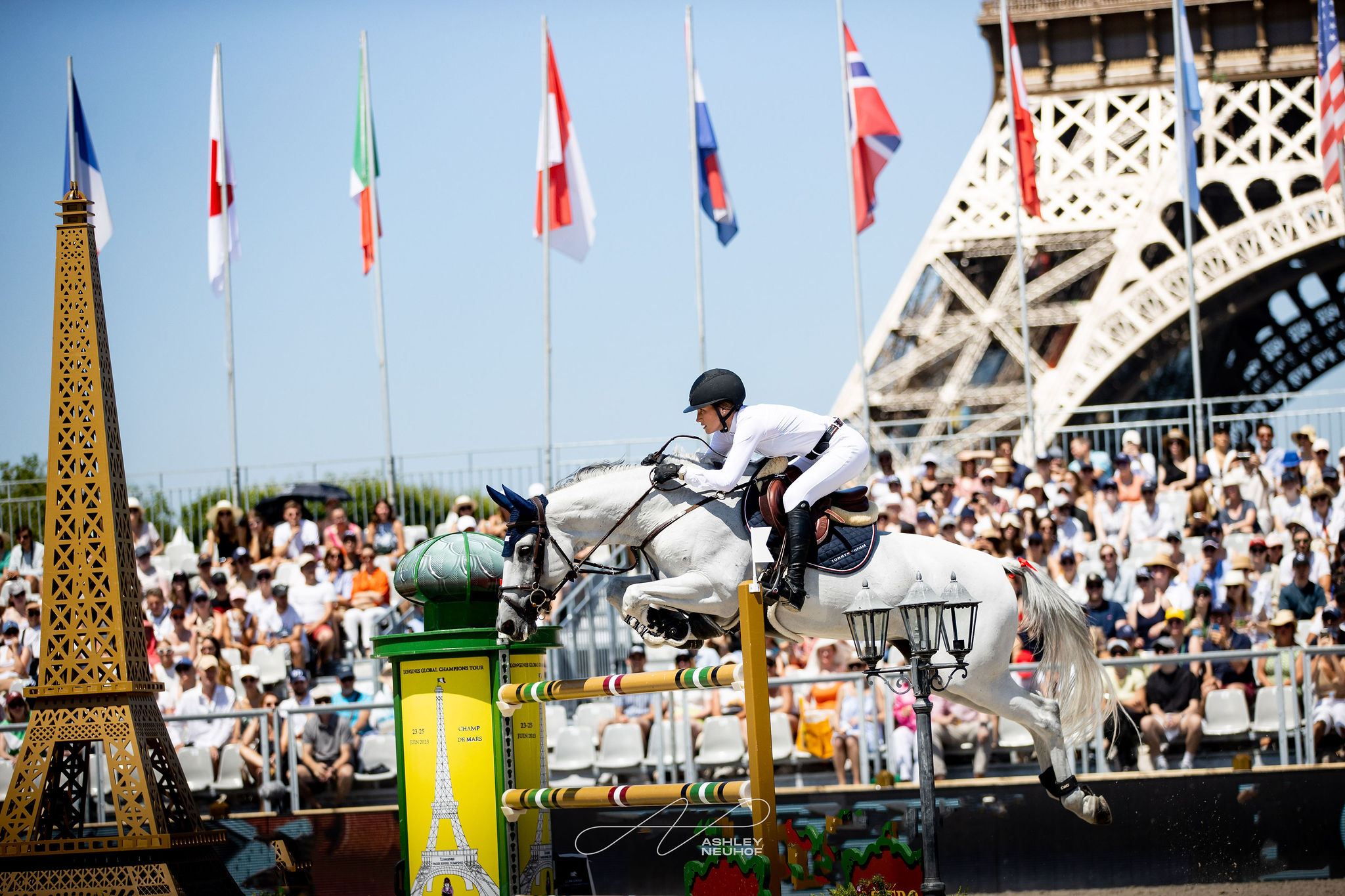 Four days of world class showjumping competition with the most insane backdrop. However since the horse show is built up just for the week in a very compact space there is a tight schedule. The riders had to flatwork their horses at 6am in morning, even though we did not compete until 7pm in the evening. All day the ring was busy with amateur classes and shows. It didn't stop us from exploring the city though. At any day of the horse show, we would be done with the morning chores and riding at 7:30am and then both the horses and I could go back to bed for a while. Being not the sleeping kind, haha, (more like having a fear of missing out), I would take the opportunity of that quiet time to go for a run and explore the city. I've been to this exact horse show before so I always try to find something I didn't see before. This time around it was The Basilica of Sacré-Coeur de Montmartre, Moulin Rouge and the Catacombs of Paris. And no matter how much time you spend in Paris, this city never stops to amaze you. There is so much beauty and so much history.
This was also the perfect spot to add to Yehaww's social media pages. What better way to show where Yehaww can take you?
I love to be able to show all the younger people out there what working with horses can do for you and we are constantly getting new jobs posted on the website that can give you these opportunities. As a creator of Yehaww, I constantly see more and more people looking for jobs and I was so happy to hear all the talk there was out there about it. I'm overwhelmed with how many people think this is just what the industry needs. My biggest challenge now was to try to get more disciplines interested and aware of the website. I have reach out through different channels to try to spread the word, but being myself in the showjumping industry and having most of my contacts there, I do struggle a bit on that part.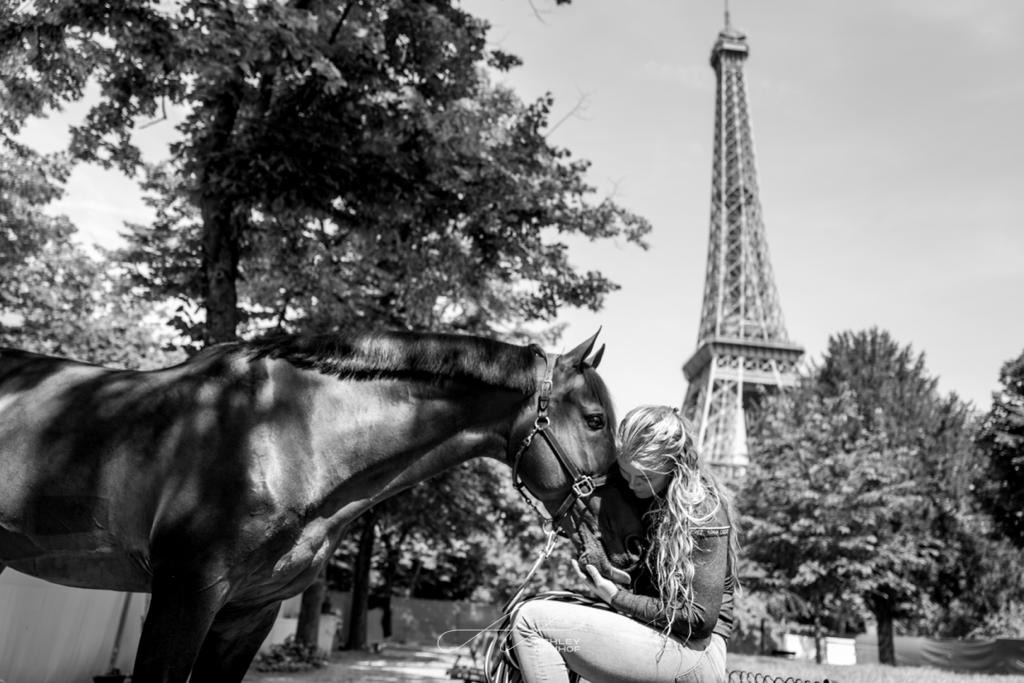 So Paris….
The horses jumped so good all week, we were placed in all the classes we participated in so we were thrilled with the week. To top everything off our best horse jumped incredible in the Grand Prix and was placed 5th. It was just one of those really successful weekends that you have to keep with you when you have a less successful one because this is probably one of the most humbling sports you can do. You don't win 99% of the time, haha but when your horses tries their hardest and you end up with a top placing you somehow forget those other 99 times. Of course we also got amazing photos, I mean you can't really ask for a better setting.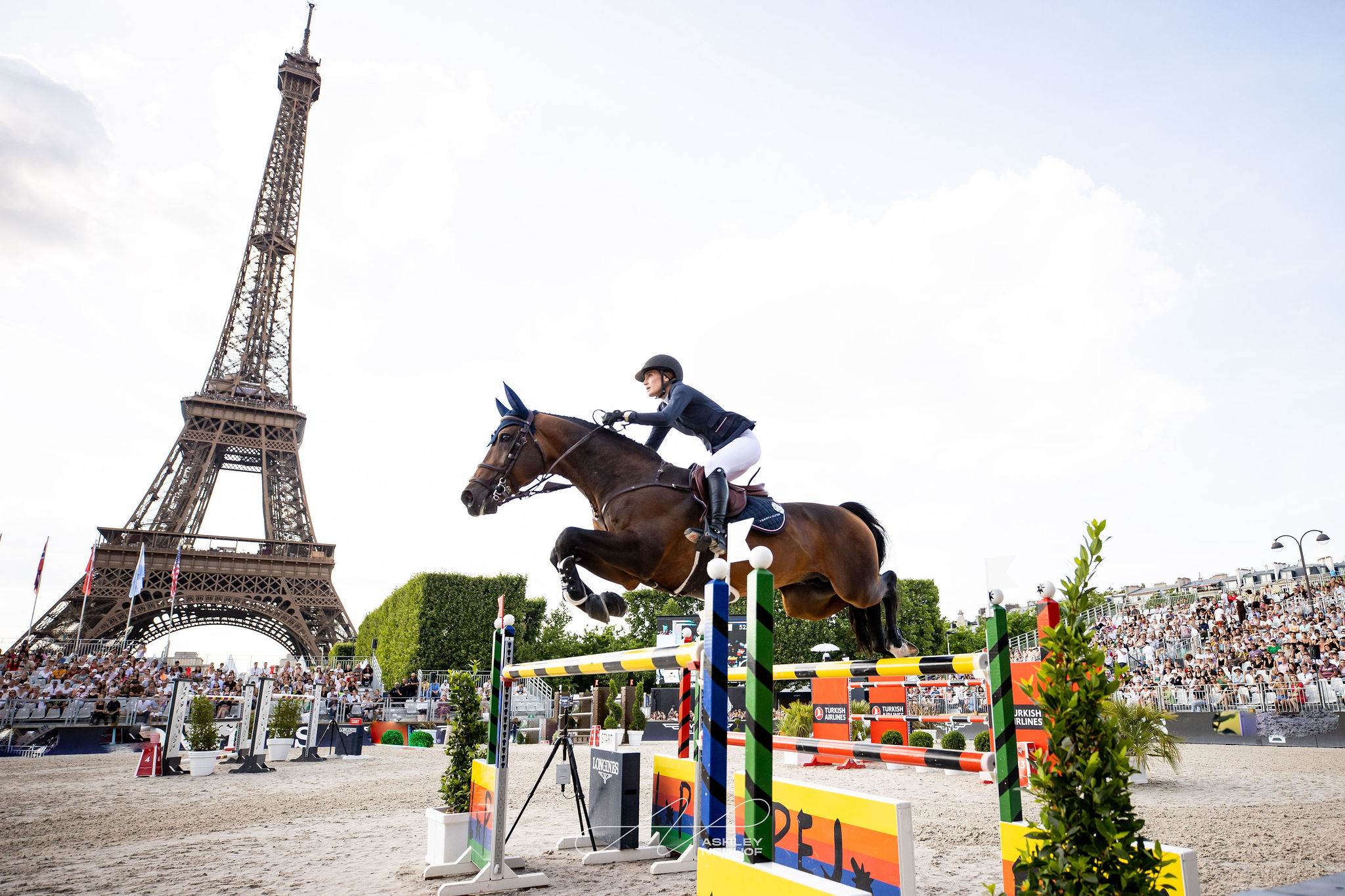 Once we were ready to leave we actually managed to get out of Paris unharmed and in one piece as well. We didn't have to try to fit under a possibly too low bridge (I have had that before when navigation decides to play a trick on you), we didn't have too much traffic in the seven lane roundabout around Arc de Triomphe, when you need to take the fifth exit on your right and we didn't have any small vespa or smart car trying to cut us off on the Périphérique, forcing us to use the emergency break and give the horses a wakeup call in the back.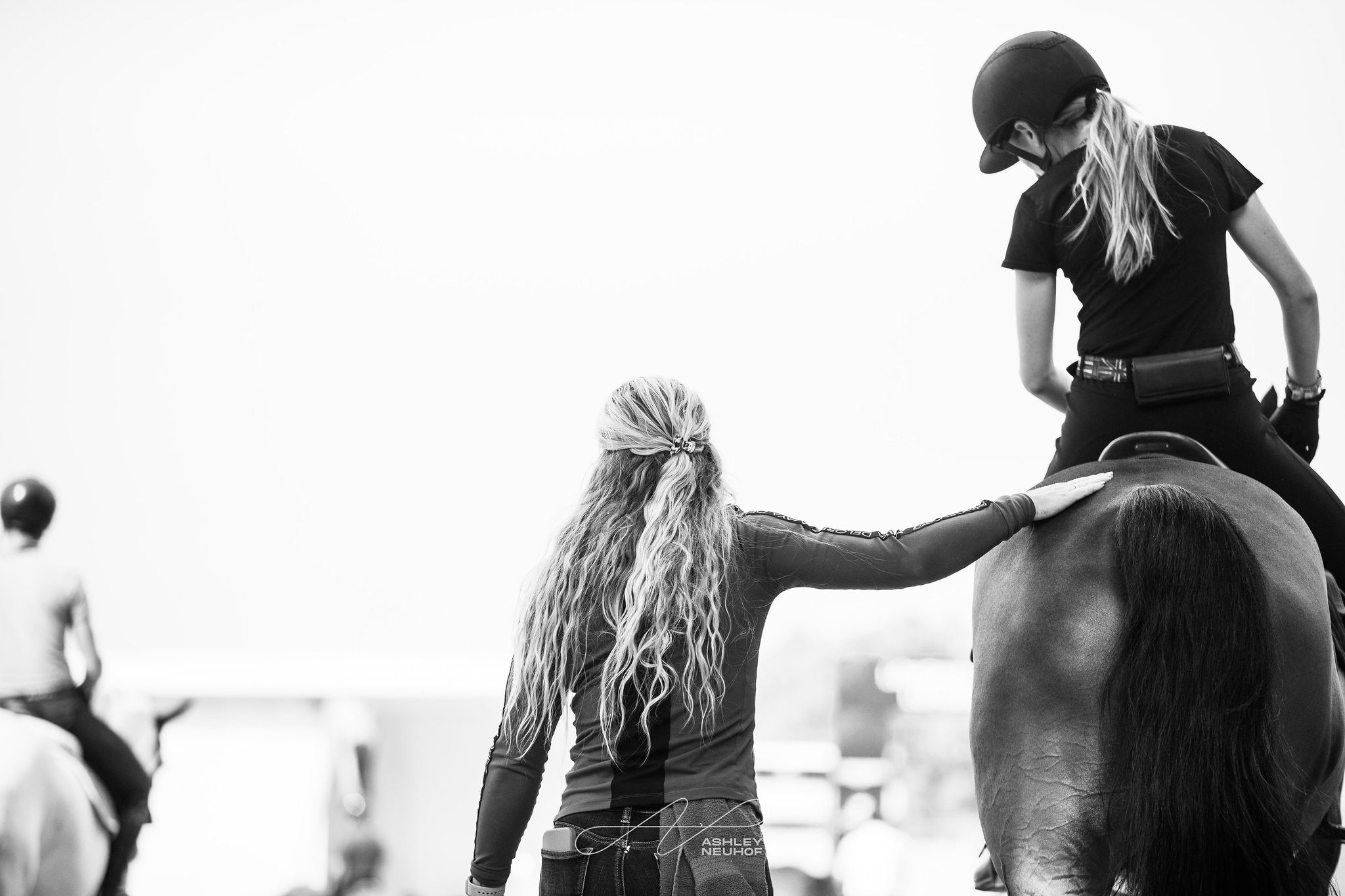 Like I said, it is really great to be back doing some Rome-ing around, enjoying one crêpe at the time, Oui Oui Paris and all that!
Arrivederci and Au Revoir
This content was provided by Yehaww. The views and opinions expressed in this article do not necessarily reflect those of Wellington International.