The equestrian world is buzzing with excitement, and for all the right reasons! The ESP Holiday Series at Wellington International is back with a bang, and this year promises more action, competition, and glamour than ever before. With the introduction of an additional CSI4* week, it's evident that this year's series will be one for the books! As always, visitors can see the competition from Wednesday through Sunday for free!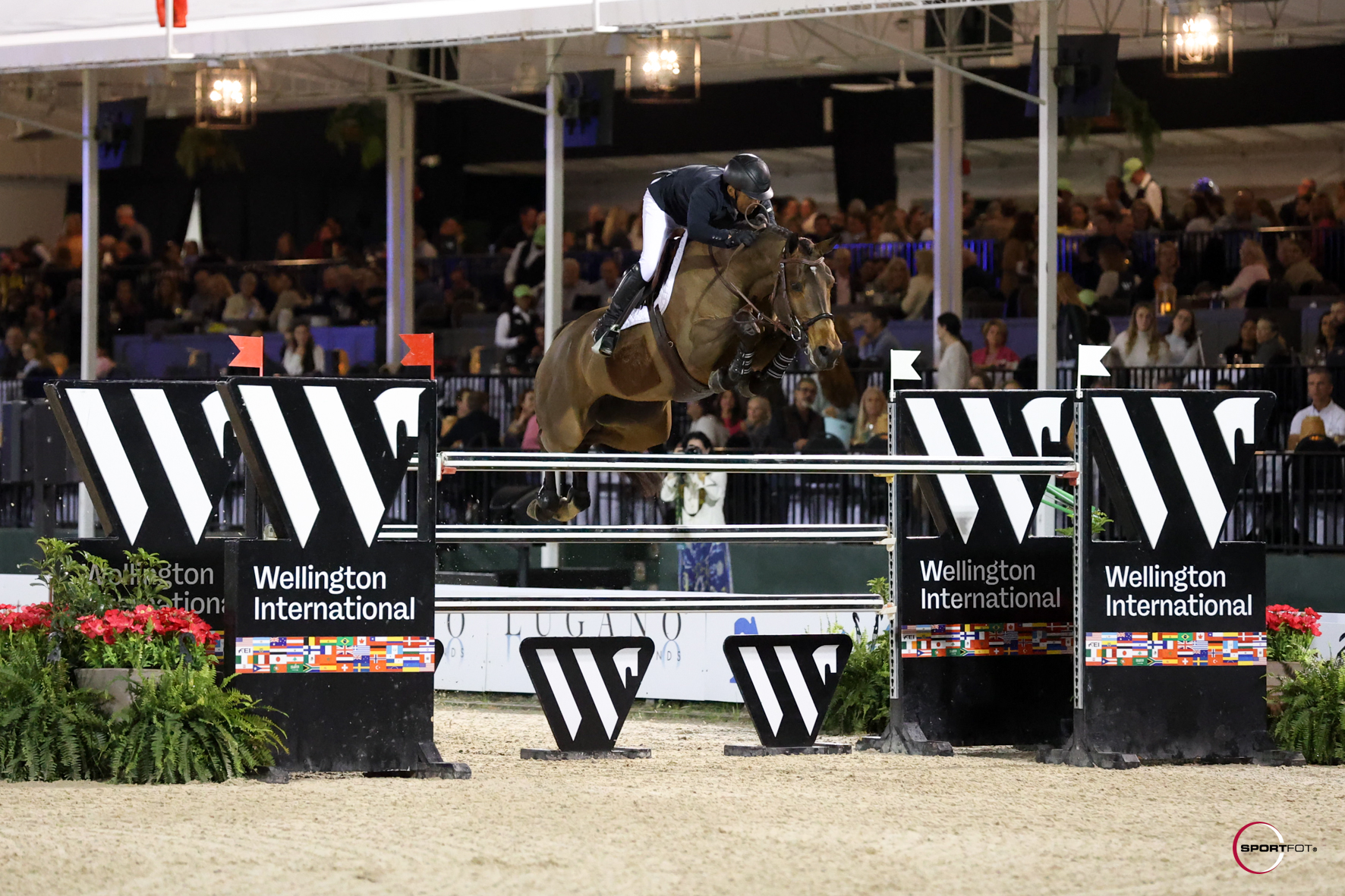 First and foremost, a massive shout-out and thank you to our sponsors who have made this enhanced experience possible. Your unwavering support and commitment to the equestrian community never go unnoticed.  
Here's a quick look at the packed schedule: 
Holiday & Horses CSI4* runs from November 29 - December 3rd 
Year End Awards Jumper Show runs from December 8 - 10 
Year End Awards Hunter & Equitation runs from December 8-10 
Holiday Festival Equitation Show runs from December 13 
Holiday II CSI4* runs from December 14-17 
Holiday III runs from December 20-23 
ESP New Years Equitation runs from December 27th 
Holiday Finale runs from December 28 - 31 
Special VIP Access 
For those looking for an exclusive experience, we have something special lined up for the Saturday evening Grand Prix events on December 2 and December 16. VIP ticket sales for the Holiday & Horses CSI4* Grand Prixs are now open, but remember, they're available for a limited time. So, if you're hoping to secure a prime view of the action, it's recommended to reserve your spot early. A special offer awaits you - buy tickets for both Grand Prix events and receive an elite 10% discount. Reserve your tickets here.  
Competition Highlights 
As we dive deep into the event specifics, the Holiday & Horses CSI4* from November 29 to December 3, 2023, will feature thrilling FEI classes such as: 
$39,000 Dover Saddlery CSI4* 1.50m

 
$6,000 Bainbridge Companies Holiday & Horses Opener 1.40m

 

$50,000 TRM CSI4* Grand Prix Qualifier

 

$39,000 Score at the Top 1.45m Speed class

 

$226,000 Holiday & Horses CSI4* Grand Prix

  
Following that, the Holiday Festival II CSI4* from December 14 to 17, 2023, will see competitors battling it out in: 
$39,000 Zen Elite Equestrian Center CSI4* 1.45m Power & Speed class

 

$6,000 Bainbridge Companies CSI4* 1.40m

 

$50,000 Omega Alpha CSI4* Grand Prix Qualifier

 

$39,000 Palm Beach Equine Clinic CSI4* 1.45m Speed class

 

$226,000 BrainJuice CSI4* Grand Prix presented by BrainJava

 
But that's not all! The ESP Holiday Series will also highlight: 
Jumper Highlights 
Each week will host $25,000 National Grand Prix with a special $50,000 Holiday Finale Grand Prix sponsored by Wellington National Golf Club

 

Weekly $10,000 Bainbridge Companies Open Stakes 

 
Hunter Highlights 
A Holiday Series Score at the Top High Point WIHS Equitation Rider Award 

 

$10,000 USHJA National Hunter Derby presented by 4Ever Young

 

$15,000 USHJA International Hunter Derby presented by Bainbridge Companies

 

Weekly $1,000 Score at the Top 2'6" - 2'9" Hunter Derby 

 
The 2023 ESP Holiday Series promises nonstop equestrian action, outstanding performances, and memories to last a lifetime. So, mark your calendars, check out the prize list, reserve your seats, and get ready to be a part of equestrian history!