The ESP Florida State Fall Horse Show recently graced the Equestrian Village in Wellington, Florida, delivering a weekend filled with thrilling equestrian events, top-notch riders, and spectacular performances. The event showcased the remarkable bond between riders and their equine partners from Thursday to Sunday, featuring the Region 10 ASPCA/NHSAA Maclay Championship. 
Sunday morning brought a thunderstorm but also a complimentary breakfast for equitation riders hosted by Alexander Academic Access. The Region 10 ASPCA/NHSAA Maclay Championship showcased riders navigating over fences, a flat phase, and ending with a test over fences. Madison Ramsey aboard Danny Boy clinched the first-place position, with Gabriella Curry on Cantero taking second place and Francesca Guidi and Serendipity securing third. 
The THIS/NHS Adult Area Championship followed, featuring an over-fence course and a flat phase. Madison Berger atop Oliver emerged as the champion, with Josephine Rubin and Synchronicity in second place and Kristin McCuin aboard Clint in third. 
The Hamel Foundation 3'3" Championship rounded out the equitation championships, with Faith Schuttemeyer and Q securing the top spot. Sadie Remington on Tom Sawyer placed second, and Campbell Cauthen riding Cotentin Des Roques took third. 
All three equitation classes were expertly judged by Stacia Madden & Scott Hofstetter and the courses were designed by Andy Christiansen, Jr. 
While the equitation classes were the highlight of the week, our hunter and jumpers did not disappoint! Thursday kicked off with a stunning start during the $5,000 Perfect Products 1.35m Open Stake, setting a high standard for the days to come. Andrea Torres, riding Picard Polka Amouretta, clinched the top spot with an awe-inspiring double-clear round and a lightning-fast jump-off time of 27.89 seconds. Megan Edrick Wexler on Doo-Wop secured second place, while Tanner Korotkin, riding King Z, took third.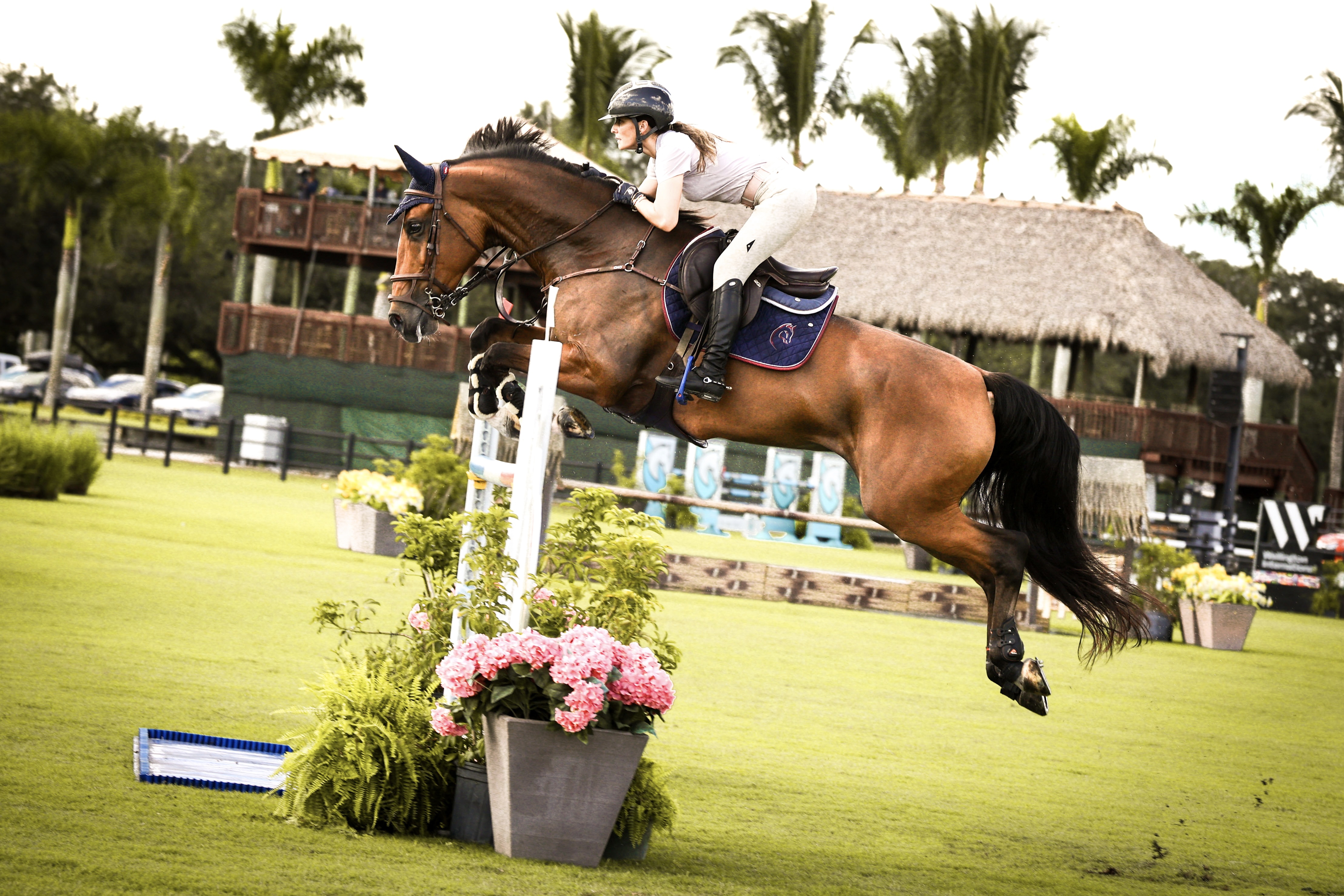 Friday saw the competition intensify with the $10,000 Bainbridge 1.40m Welcome Stake. Diego Javier Vireo Vieri and Febvre de Lusse claimed victory, while Megan Edrick Wexler continued to impress, taking second place with Gatsby's Green Light. Gemma Paternoster rounded off the top three, riding Jip Van T&L Z. 
Additionally, the $2,500 USHJA National Hunter Derby showcased the grace and precision of hunter riders. Ki-Juan Minors, aboard Pop Muzic, secured the top position, followed by Keri Kampsen riding Mister Money Maker HE Z in second place, and Meredith Gallagher, riding Casual Water, in third. Keri Kampsen was also crowned the ESP Summer Series Overall Hunter Derby Winner, solidifying her status as one of the top hunters in the competition.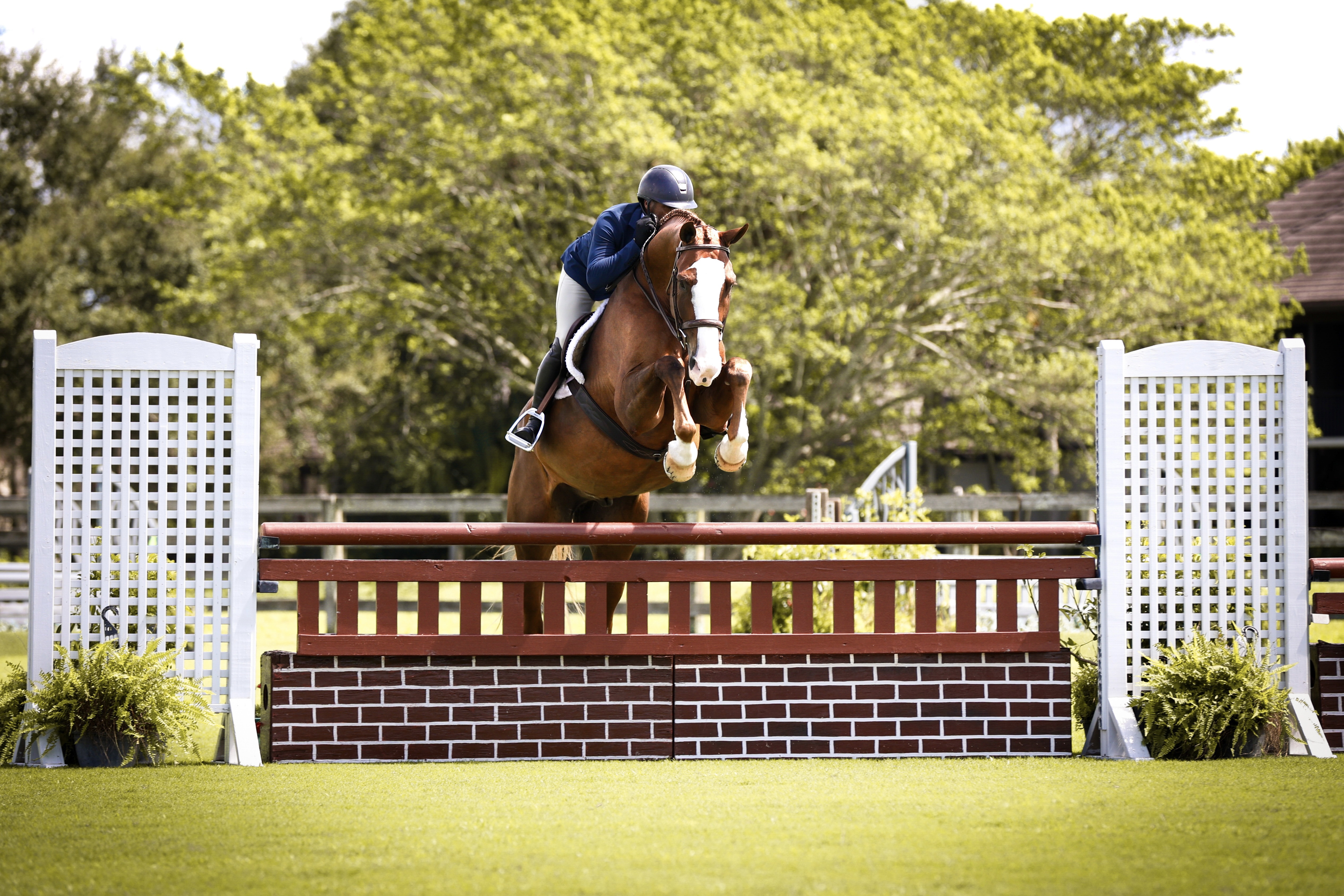 Saturday introduced the $1,000 2'6" - 2'9" CLPR Wind Hunter Derby in a Hunt & Go format. Megan Edrick Wexler continued her impressive run, capturing first place with Cupido ZG Z. Kimberly Maloomian on Gretzky claimed second place, with Margot Hirsch and Evolutionary rounding out the top three.  
Finally, the weekend concluded with the eagerly awaited $25,000 Pilates Rocks Grand Prix. The event featured a heart-pounding 16-horse jump-off. Richard Neal, riding Catemaco LS, emerged victorious with a jump-off time of 41.291 seconds. Sharn Wordley, aboard Valentine Car, took second place with a time of 42.047 seconds, while Gabriel de Matos Machado, riding Evabellie W, rounded out the top three. 
"I've had him [Catemaco LS] for about two years now and bought him from Nick Dello Joio. We've been jumping the 1.45m with good results and a 1.40 here in Wellington. He's been a super horse for me. I was really happy with him today and wish to continue our success," said Neal.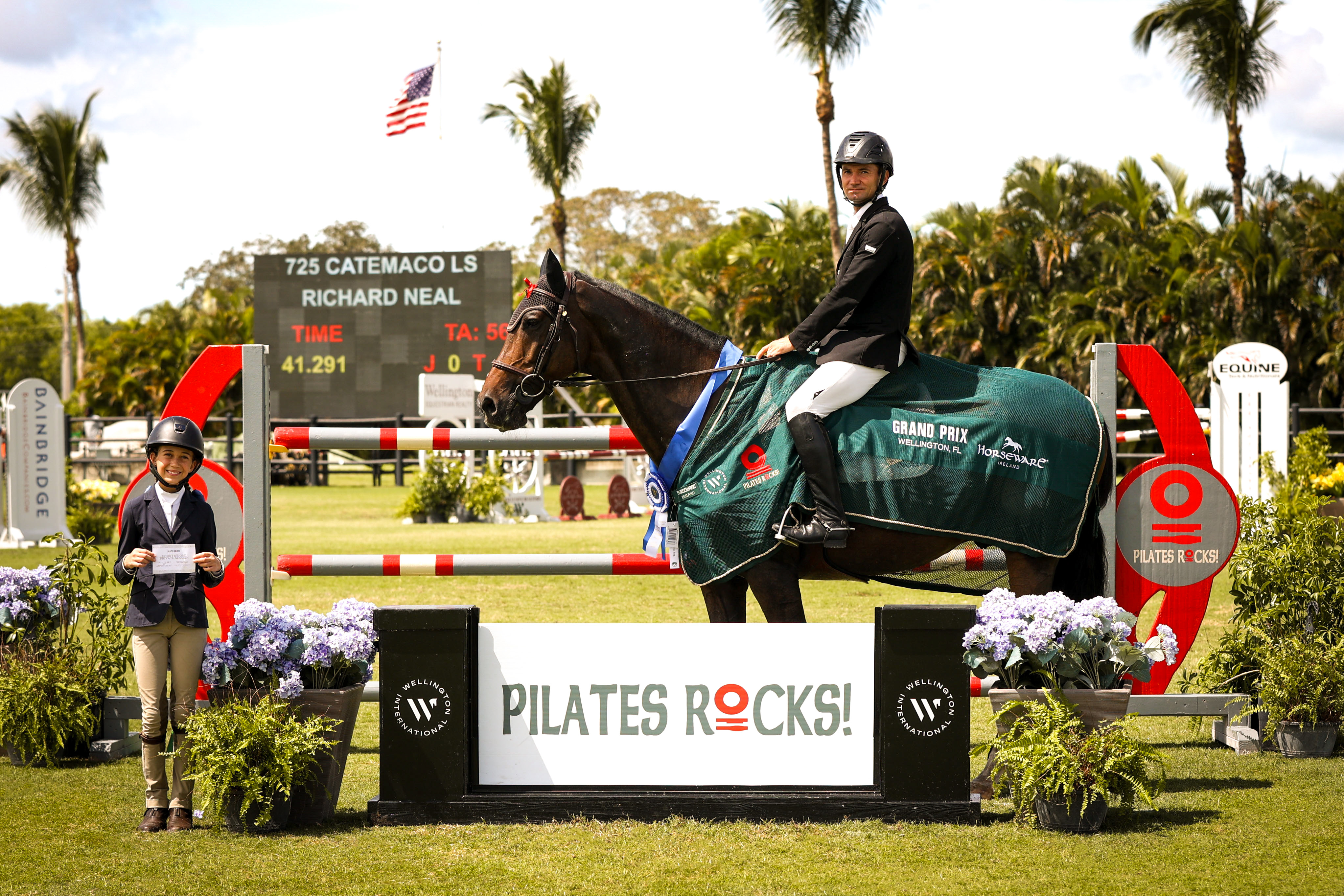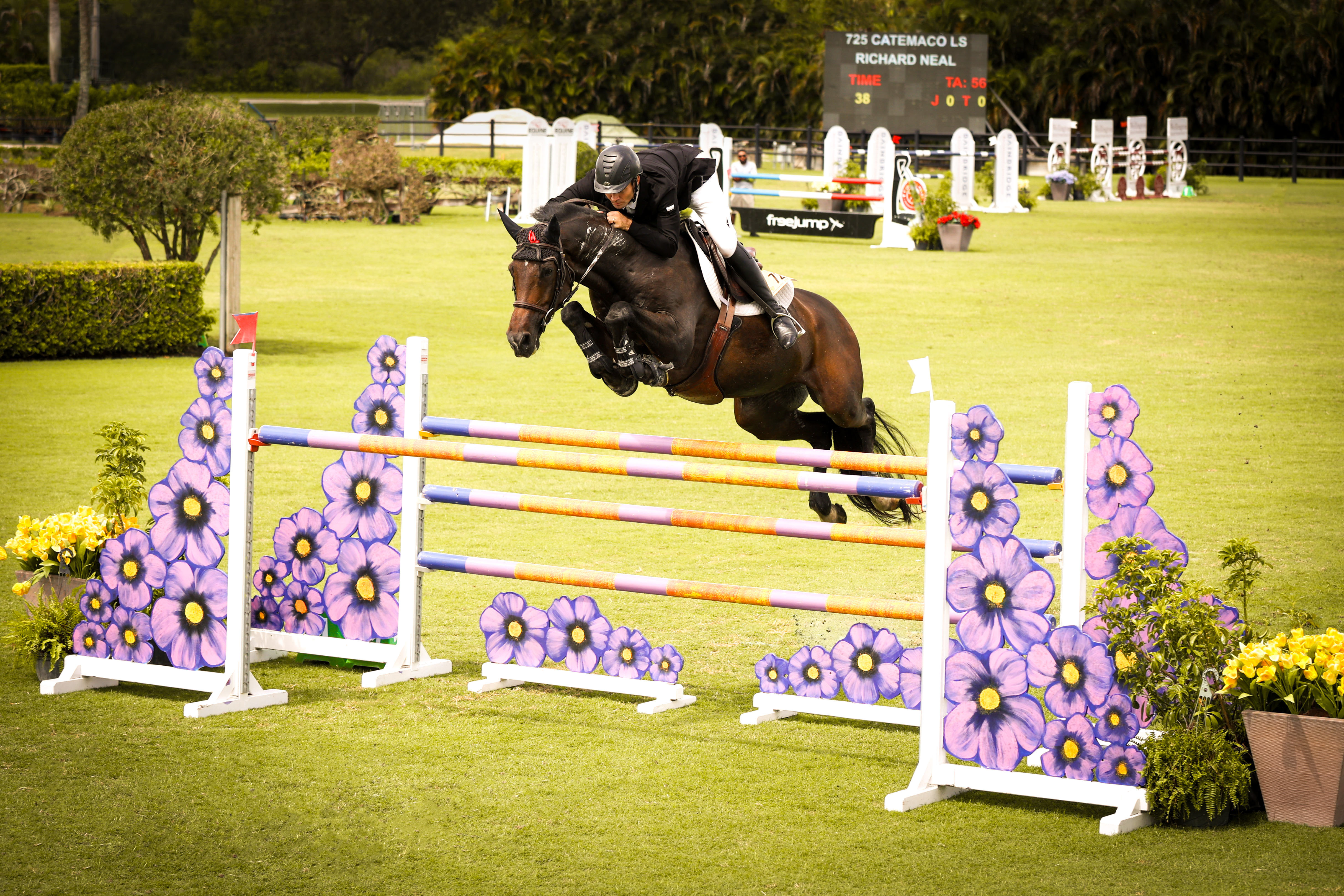 The ESP Florida State Fall Horse Show proved to be a spectacular showcase of equestrian talent, with riders and their equine partners delivering extraordinary performances throughout the weekend. It was a testament to the dedication, skill, and passion of the equestrian community that gathers in Wellington, Florida, year after year to celebrate this magnificent sport. 
As we bid farewell to the ESP Florida State Fall Horse Show and its memorable moments, the anticipation for the next equestrian extravaganza at Equestrian Village is already building. The ESP Rita & Irish Flynn Memorial Horse Show, set to run from September 29 to October 1, promises to be another exciting event on the equestrian calendar. Among the highlights are the $5,000 1.35m Classic sponsored by CCTV Agent, the $1,500 National Hunter Derby presented by FreeJump, and a $20,000 Grand Prix sponsored by 4Ever Young. For schedules and prize lists, please click here.