Creating Change, One Charity at a Time
Donors and Sponsors Join the Great Charity Challenge Sponsored by Fidelity Investments® to Select this Year's Lucky Participants
After weeks of reviewing over 300 applications from incredible organizations across Palm Beach County, Saturday night's random selection of non-profit organizations was celebrated with sponsors, donors, and local elected officials. The thirty lucky charities will have the chance to win up to $100,000 come Saturday, February 4, 2023.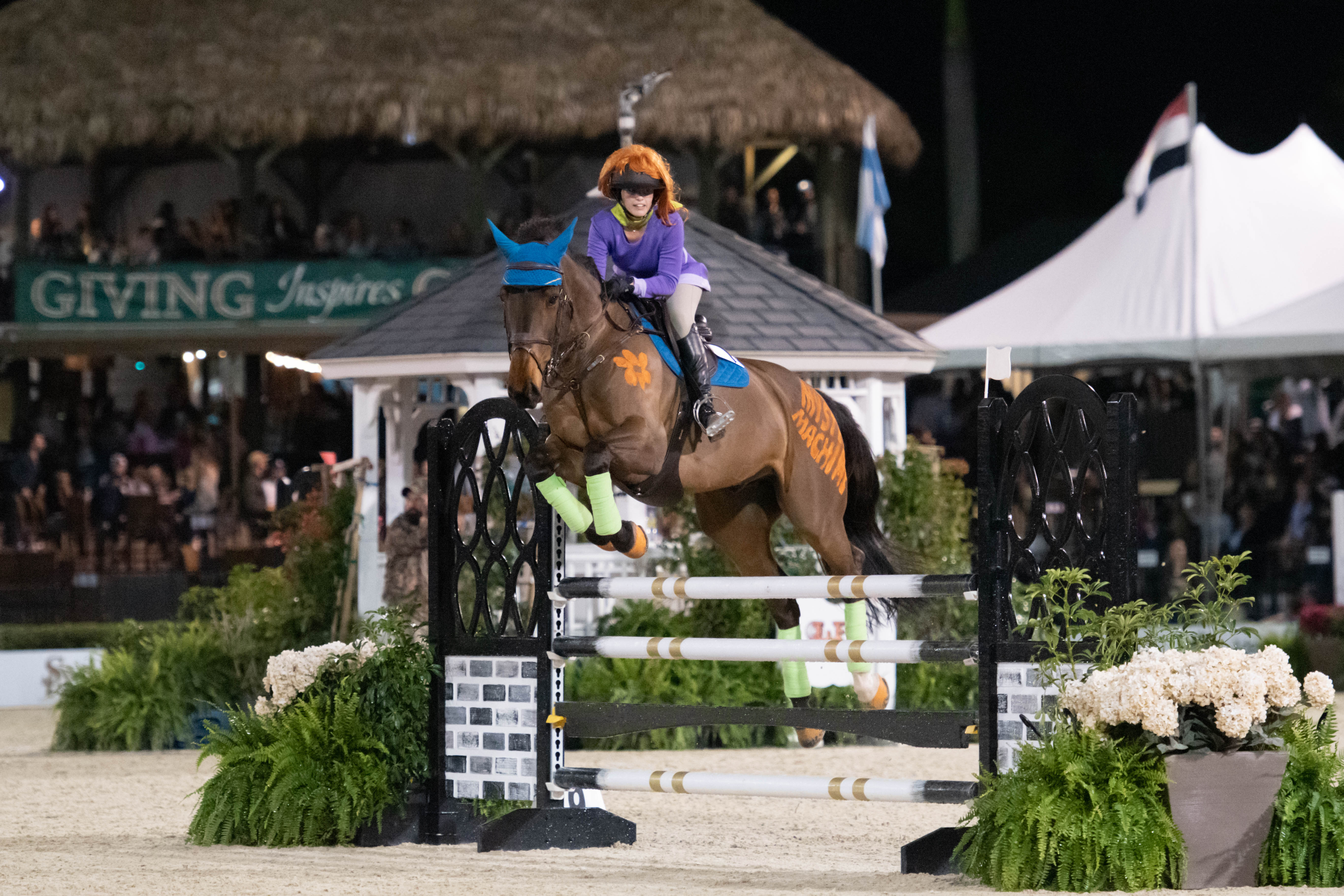 The Great Charity Challenge sponsored by Fidelity Investments® (GCC) works year after year to unite our community and inspire change. The 14th edition will specifically focus on encouraging our local community to #BeTheChange and build a path to a sweeter future for our neighbors in need. The event has acted as a catalyst for charitable giving over the last 13 years, distributing an extraordinary $17.7 million to 294 local non-profit organizations, thanks to the generosity of the equestrian industry and the local community in Wellington, FL. 
The GCC is proud to ensure full transparency throughout the selection and donation process; 100% of the $1+ million in prize money will be distributed to selected organizations. Additional smaller grants will also be awarded leading up to the actual event on Saturday, February 4, 2023, via a random selection process for non-profits who meet the GCC's vetting requirements. These grants will range between $1,000 and $10,000.
This year's new cocktail hour selection format kicked off the countdown to Saturday, February, 4,2023 and enabled the GCC to highlight some of the individuals who make the event a reality, as well as those who have supported and promoted our efforts in the community over the years.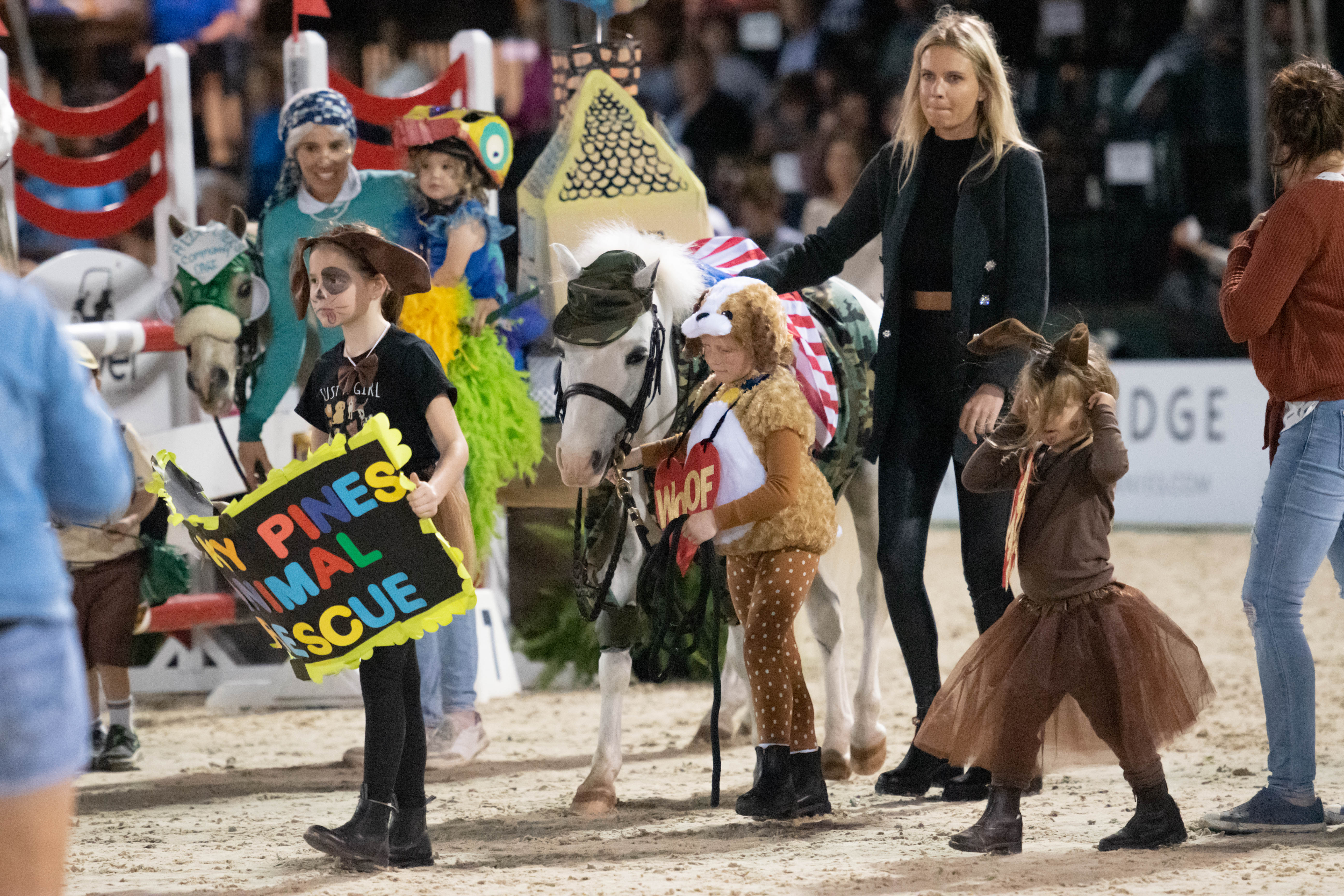 A total of thirty charities were randomly drawn by several teams and corporate sponsors of the event; these included the Arani Family, Dragons' Lair Farm, Fidelity Investments®, Frog Pond Stables, HorseScents, Key Benefit Concepts LLC, the Kiely Family, Louisburg Farm, Portfolio Horses, the Ryden Family, Sexton Engineering, Turnham Green and United Way. Local community supporters joined as well and included Village of Wellington Mayor Anne Gerwig, Vice Mayor Michael Drahos, as well as Village Council members Michael Napoleone, John McGovern, and Tanya Siskind.
For a full list of charities drawn to date (listed alphabetically), please visit: https://gcc.coth.com/directory/List/type/69
"This new drawing format has been an amazing way to help those interested in creating change network with like-minded individuals and those who have the ability to make a direct impact. The partnerships that come out of the GCC are invaluable and will benefit our community in the short term, as well as for years to come" commented Kelly Arani, GCC's Event and Marketing Coordinator.
"Each year we are able to amplify our impact thanks to our loyal donors and sponsors, as well as new supporters who are inspired by past impact and believe in the GCC's mission. This is teamwork at its finest and it has been truly inspiring to see it grow over the past 13 years!" commented, GCC Executive Director, Anne Caroline Valtin.
To guarantee full transparency in the selection process, all drawing videos can be viewed via the event's Facebook page: www.facebook.com/greatcharitychallenge as well as Instagram: https://www.instagram.com/great_charity_challenge/
Future charity and grant drawings will be held at random during the weeks leading up to Saturday, February 4, 2023, and will be shared via social media.
Equestrian Sport Productions (ESP), the Wellington International operating organization that oversees equestrian events at the venue throughout the year, donates the facility, staff, and infrastructure to ensure the success of the charitable event and guarantees that 100% of the funds raised are redistributed in the community.
The GCC competition will offer free general admission and will be held Saturday evening, February 4, 2023, at 7:00 PM at Wellington International during WEF's "Saturday Night Lights." Free parking will be located at 13500 South Shore Blvd., Wellington, FL 33414, home to the Adequan® Global Dressage Festival showgrounds.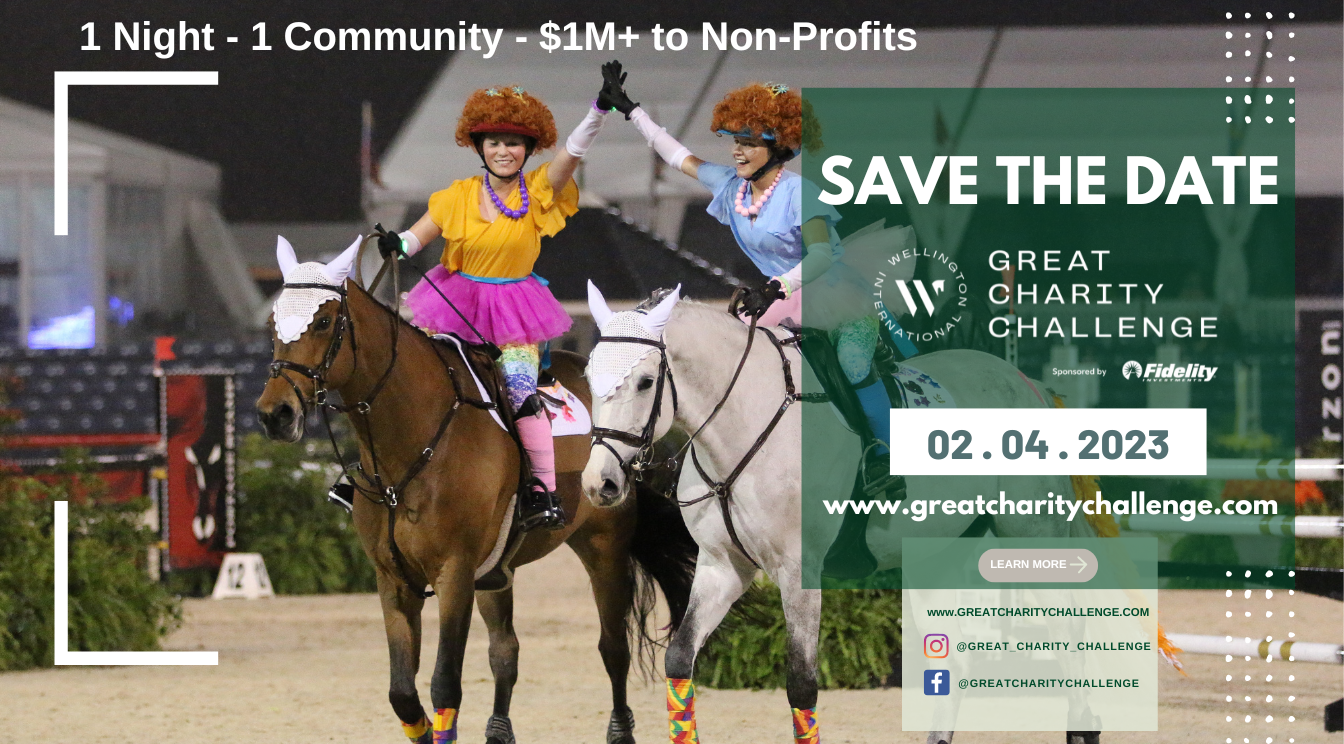 Interested in joining the event? Donations and sponsorships from local families, foundations, businesses, vendors, exhibitors, and spectators, ranging from $50 to $100,000, are what make the event reach its fundraising goal of over $1 million every year. Customized sponsorship opportunities start at $500, while donations of all levels are welcomed. Please click here for additional information on how to become part of this movement and #BeTheChange.
For the latest event information, application process, and sponsorship opportunities, please visit www.greatcharitychallenge.com and follow the event on Facebook @greatcharitychallenge and Instagram at @great_charity_challenge.
About Fidelity Investments


Fidelity's mission is to inspire better futures and deliver better outcomes for the customers and businesses we serve. With assets under administration of $9.6 trillion, including discretionary assets of $3.6 trillion as of September 30, 2022, we focus on meeting the unique needs of a diverse set of customers. Privately held for over 75 years, Fidelity employs more than 60,000 associates who are focused on the long-term success of our customers. For more information about Fidelity Investments, visit https://www.fidelity.com/about-fidelity/our-company.