The fifth and final week of the Wellington International Spring Series, presented by 
Florida Coast Equipment
, came to a close on Sunday, but not before Mexico's Maya Ines Denis Chambon and Jantien De Muze placed the winning ride in the $25,000
IDA Development
Grand Prix to capture the final Grand Prix win of the Spring Series.
"I got him a little over a year ago, and it was a bit of a rough start with our partnership," shared Chambon. "I basically had to restart him at the 1.10m level and have slowly brought him up to the two-star level. He has been doing very well in the 1.35m and 1.40m classes, and this is actually his first Grand Prix, so we're certainly getting to where I want to be with him."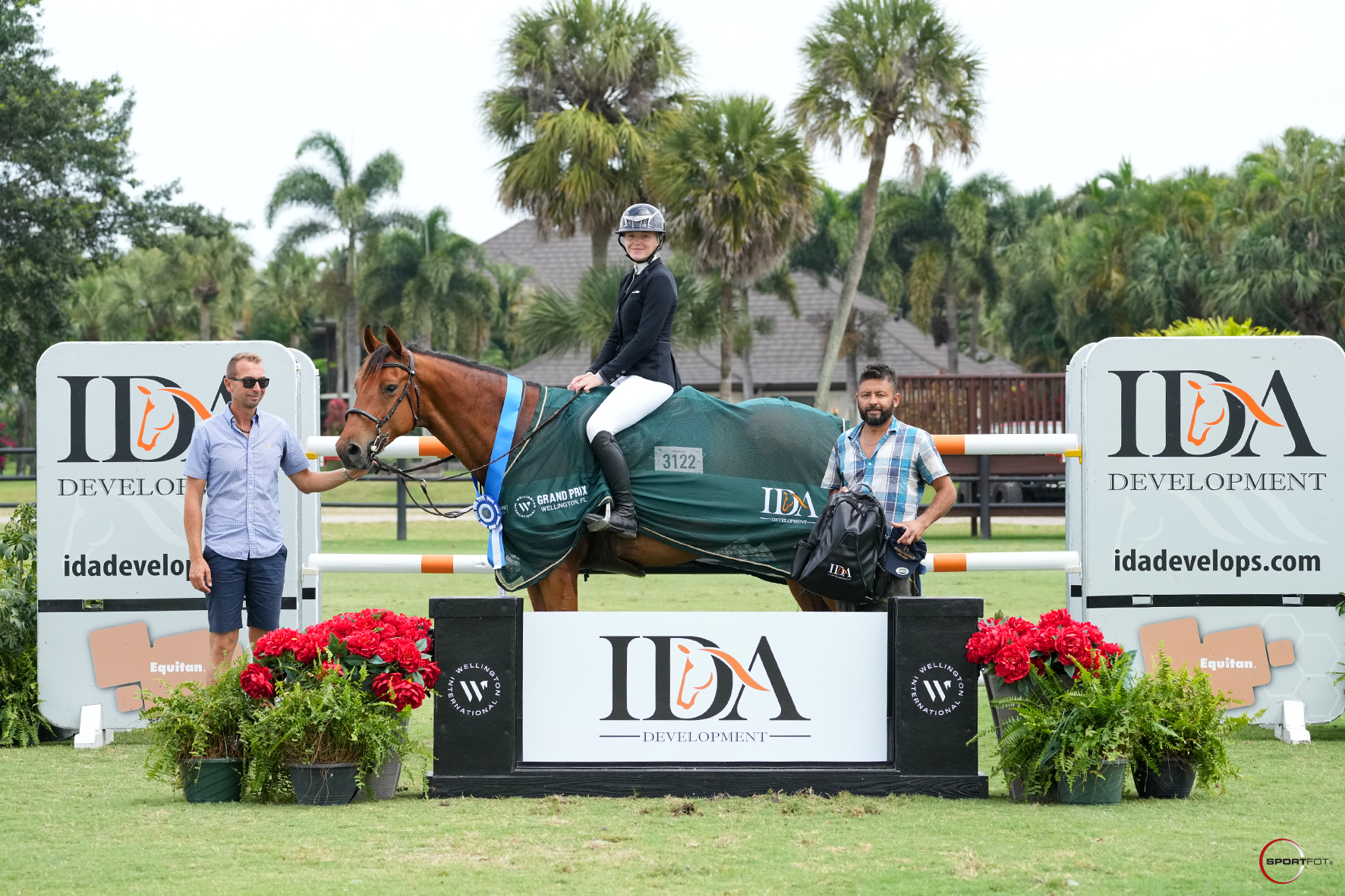 From a starting order of 22 entries, Chambon and her own Jantien De Muze secured the win as the only pair who produced a clear round within the time allowed over the technical track set by Andy Christiansen (ECU). "I didn't walk it as a very tough course; all the distances were pretty normal, and there weren't any half strides," recalled Chambon. "Going in, I planned to give him a nice forward ride and to have a flowing round, and it worked out."
Kim Farlinger (CAN) cleared the opening track but incurred three time faults after stopping the clock at 83.244 seconds to finish in second place with Imara, owned by Kim Farlinger Equestrian. Rounding out the podium was Jad Dana (LBN) and The Cherie Group's Fleur-De-Lis' Cherie as the fastest four-faulters with a time of 74.074 seconds.
After winning today's Grand Prix, Chambon is excited to spend the rest of the summer competing with Jantien De Muze and hopes to continue moving up the levels with him. "There aren't many grass fields, so to compete here without having to be in FEI is an amazing opportunity to develop younger and greener horses. My ultimate goal with him is to compete in Saturday Night Lights [at WEF], so I want us to continue to have nice experiences jumping bigger classes, but he'll let me know when he's ready."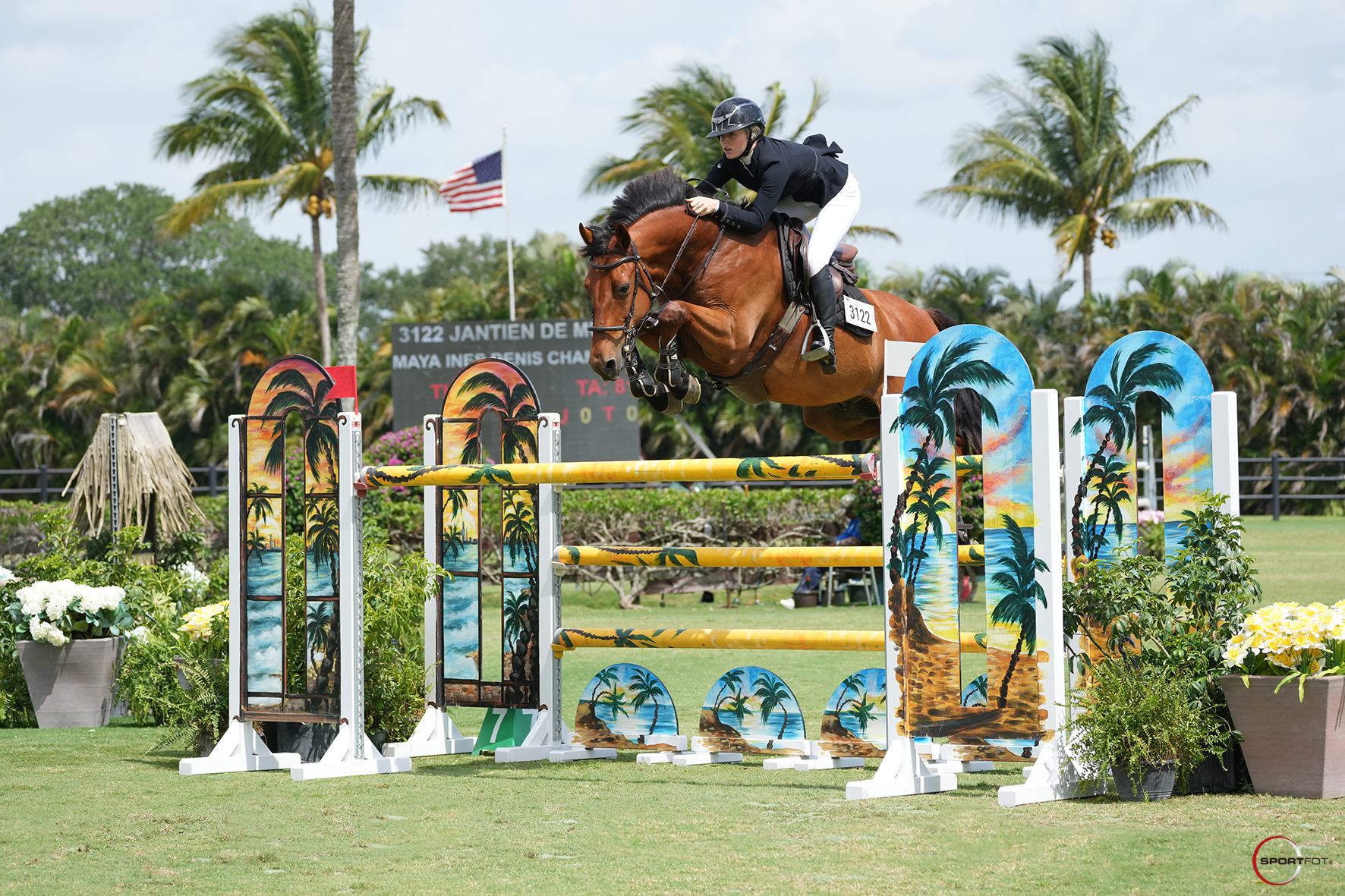 Earlier in the day, the USA's Kelsey Cruciotti galloped straight to the top of the leaderboard in the $2,500 NAL Medium Junior/Amateur Jumper Stake, presented by Palm Beach Equine Clinic, with Vermont ODF for Pony Lane Farm. The winning combination placed two clear rounds with a jump-off time of 34.939 seconds. The only other combination to qualify for the jump-off, Lucía Charles (MEX) finished in second with her Cedro LS La Silla in a double-clear time of 37.806 seconds, while Sloan Hopson (USA) and her Cordelia GP Z clocked in over the first round at 70.656 seconds with four faults to finish in third.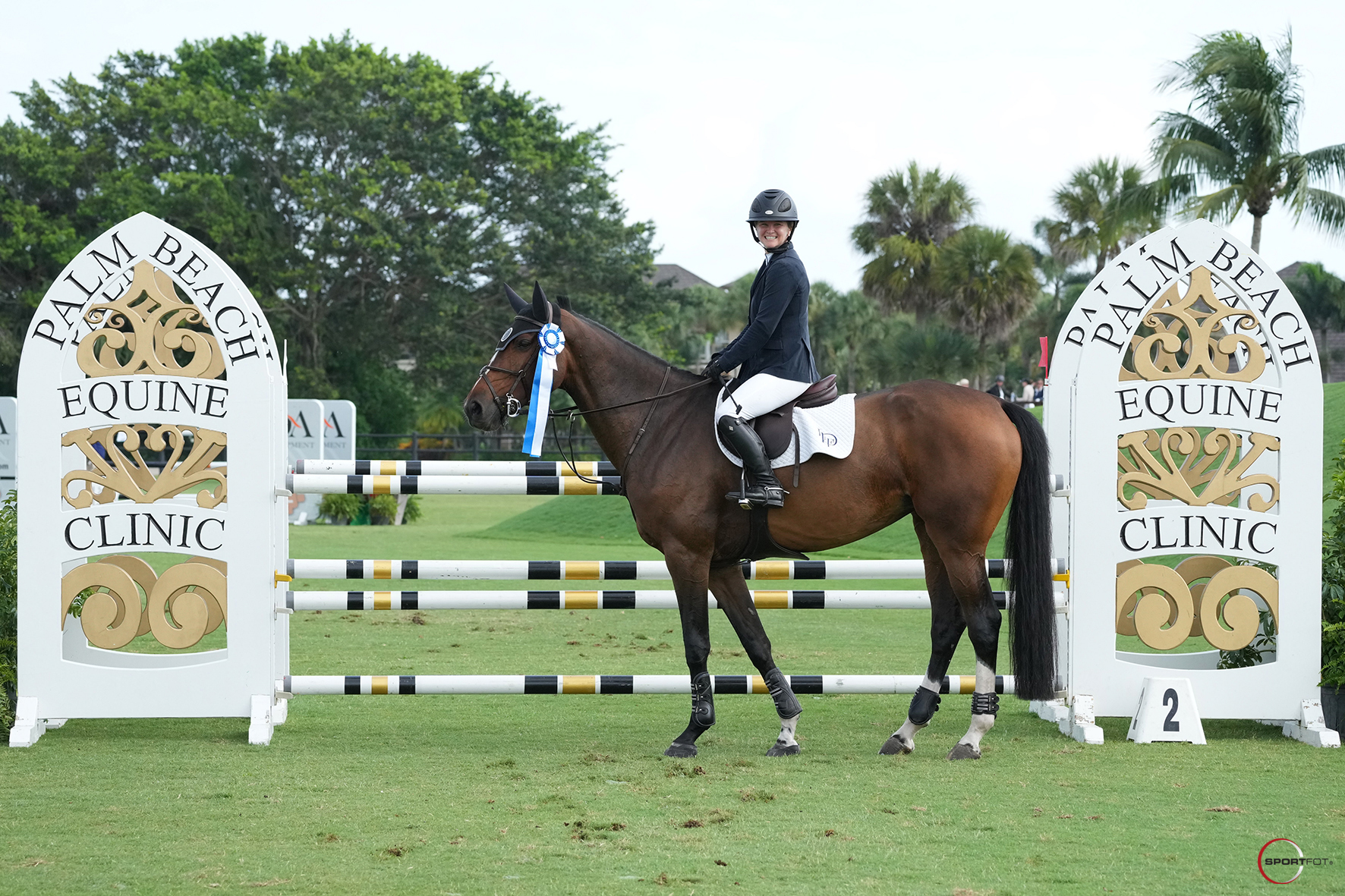 Topping a field of 18 competitors, Lebanon's Jad Dana and Caro W, owned by Peter Howard and Laure Sudreau, were victorious in the $10,000 Bainbridge Companies 1.40m Open Stake after clearing the jump-off in 34.897 seconds. Maria Costa (USA) and Ravello Farms' Presence finished in second place with a time of 39.197 seconds. Stopping the clock in 41.445 seconds, Elena Haas (USA) piloted her Onermie Van Het Weyenshof to a third-place finish.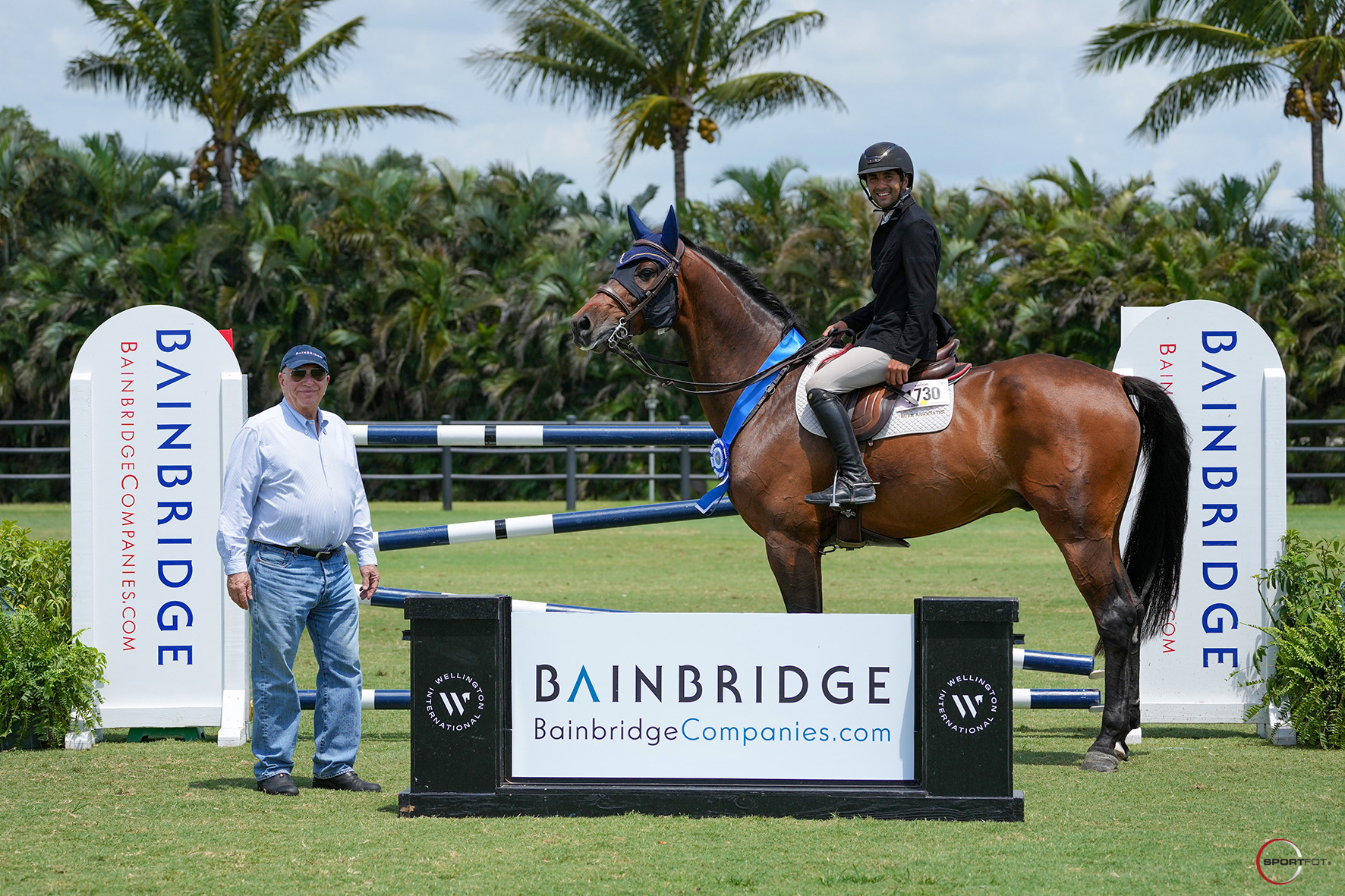 The $5,000 1.35m Classic, presented by Advanced Veterinary Dermatology, awarded the USA's Andrew Welles top honors as the only rider to produce two clear rounds. Welles and his own Dorchester finished the class with a double-clear time of 44.841 seconds aboard his own Dorchester. Chambon and Jantien De Muze nabbed second place with a jump-off time of 44.766 seconds, while Nataly Leibovitz (ISR) and Kiss Me, a horse she co-owns with 3 Graces Dressage, stopped the clock at 47.574 to claim third place.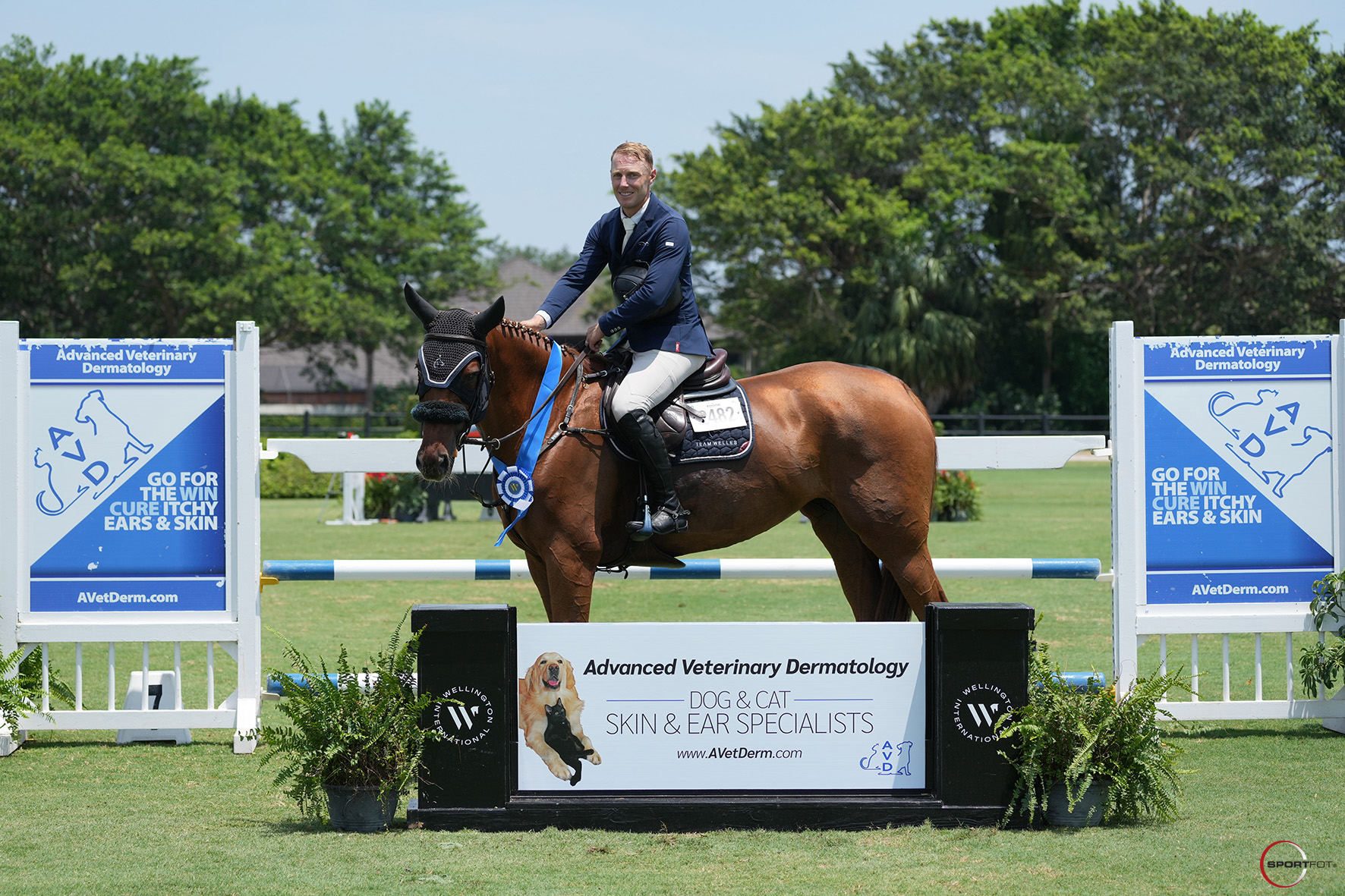 Wellington International's Summer Series will commence on June 1st with the ESP June Equitation Day #1, followed by ESP June I from June 2-4, 2023. For more information and upcoming horse show dates at Wellington International, visit:  
https://wellingtoninternational.com/events/
.
Wellington International would like to congratulate our Overall 2023 Spring Circuit Champions! To view the full list, please click
HERE
.