Five-time U.S. Olympian Mclain Ward and Catoki claimed one final victory on Friday during the Rolex-sponsored final week of the Winter Equestrian Festival (WEF) at Wellington International. They once again rose to the top in the $39,000 Bainbridge Companies CSI5* 1.45m Speed.
The International Ring was abuzz with five-star energy as world-renowned stars of the sport brought forth their best horses for the weekend ahead. Guilherme Jorge (BRA) built to impress as horse-and-rider combinations from 20 different nations took to the one-round event.
From 19 clears, Bob Russell, Marilla Van Beuren, and Ward's co-owned 14-year-old Westphalian gelding had the speed to take the pair's third FEI win of the 2023 WEF season. Catoki (Catoki x Caretello B) held firm to the title position by less than half a second with another lightning-fast finish in 57.75 seconds.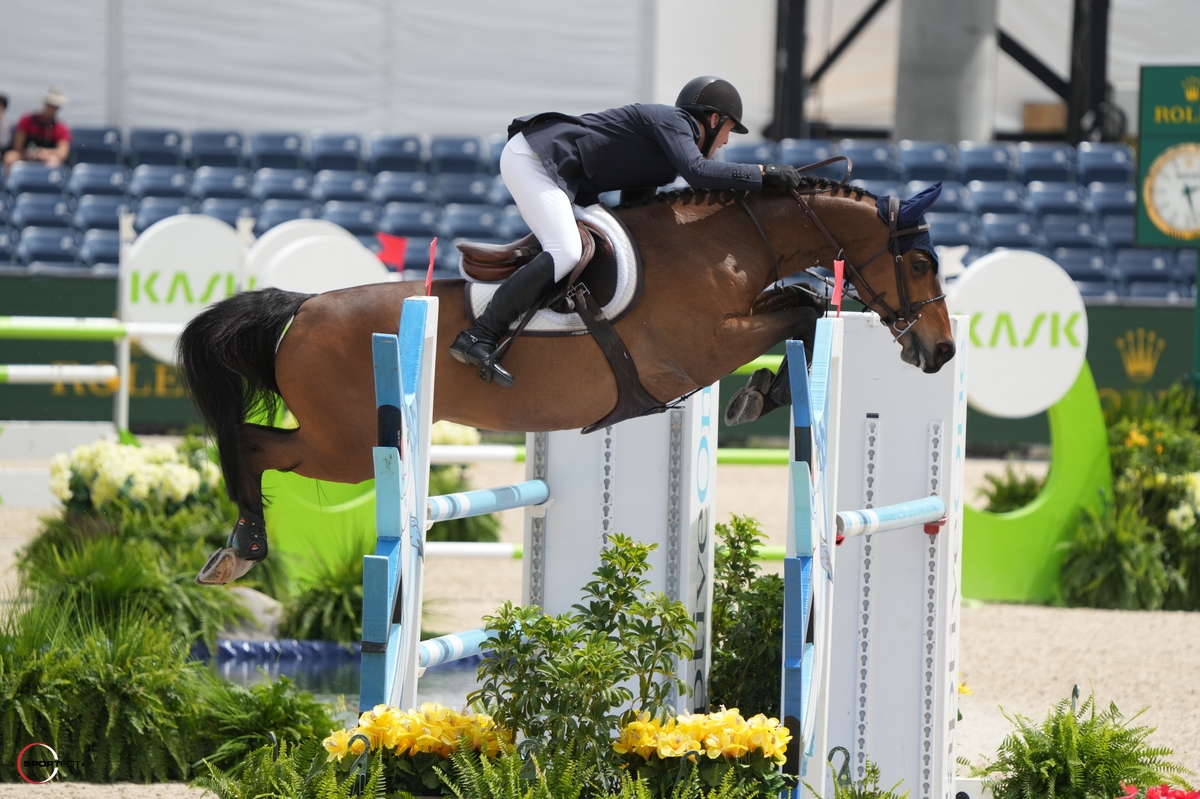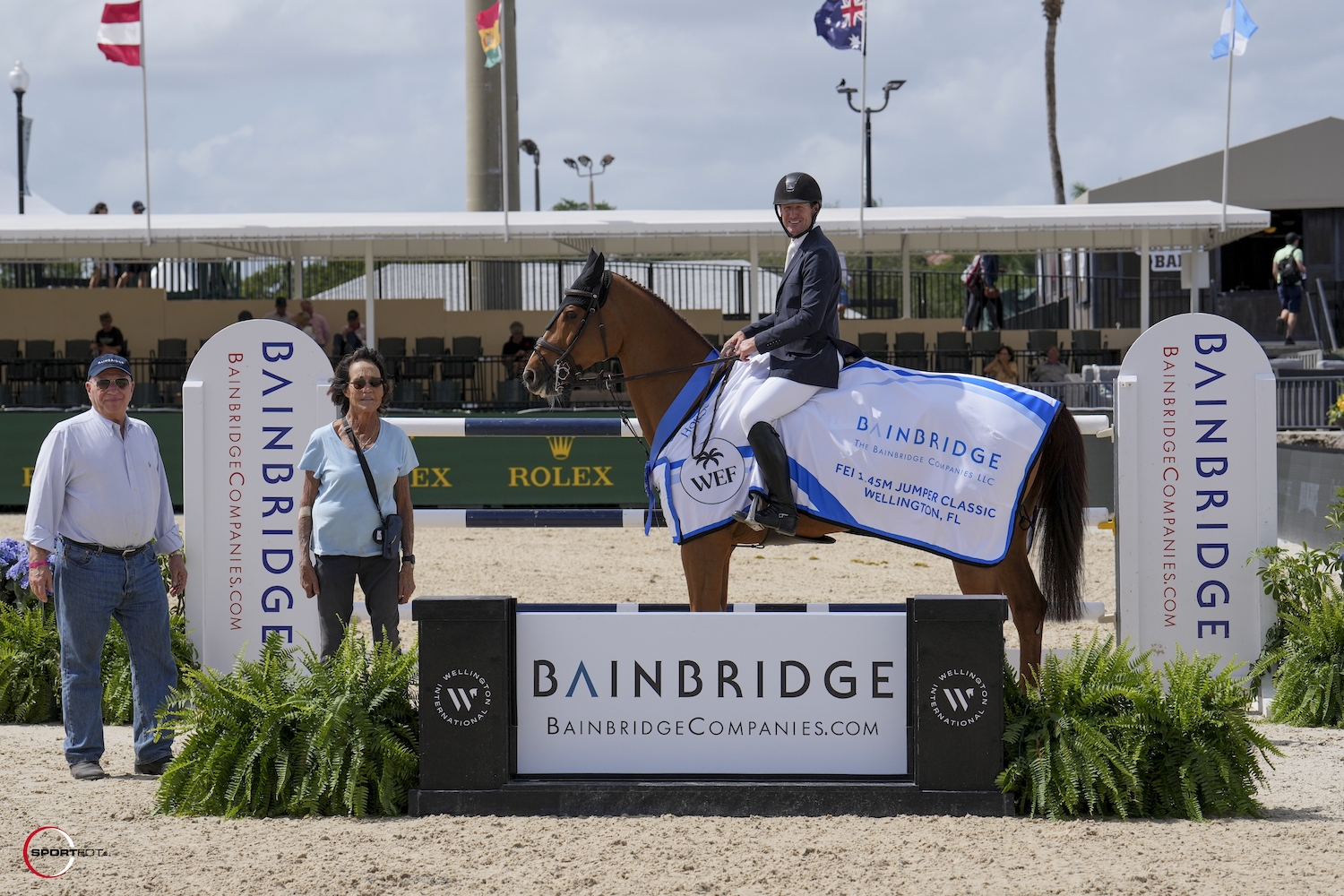 "I don't even really remember the rounds after because they happen so fast on him," Ward laughed. "We often joke that he probably doesn't remember them either. I made a mistake in the speed class on Wednesday because I watched so many go that I had an error at the end just trying to be too fast. Today, I decided to stick to my plan and stay at his speed which always works out best." 
Catoki's pony-like speed has proved clutch for Ward this season after kicking off the year with a win in the Prestige Italia Grand Prix during opening week of competition at WEF. "He's so tiny that he is basically a pony, but he has the heart of a lion," said Ward. "He has jumped some massive classes, including twice in the Puissance, so you know he has the bravery and he matches that with speed, which makes an incredibly quality partner." 
Rising star Cathleen Driscoll (USA) climbed to a second-place finish with a tight and tidy round aboard Don Stewart's 12-year-old Polish Sport Horse mare Flotylla (Alvaro 121 x Bajou Du Rouet). The duo dominated the course and came threateningly close to eclipsing Catoki's time but missed him by less than a second to finish in 57.93 seconds.
Petronella Andersson boasted a top-three finish for her home country of Sweden as she piloted Stephex Stables' nine-year-old Belgian Warmblood mare Odina Van Klapscheut (I Am Moerhoeve's Star x Landor S) to third place roughly a second slower than Driscoll with a time of 58.81 seconds.
CSI5* competition comes to a peak in the International Arena during 'Saturday Night Lights' on April 1 at 7:30pm when the $500,000 Rolex CSI5* Grand Prix takes center stage. View ticketing options for the Rolex Grand Prix HERE, or watch live on ESPN3 beginning at 6:30pm. 
Juan Manuel Gallego Clinches Kingsland CSI2* Qualifier 
Columbia's Juan Manuel Gallego and Conbago galloped to victory in the Kingsland sponsored $39,000 CSI2* 1.45m during the final week of WEF. Gallego was up against a competitive field of sixty-four riders over Guilherme Jorge's track looking to qualify for Sunday's Kingsland CSI2* Grand Prix.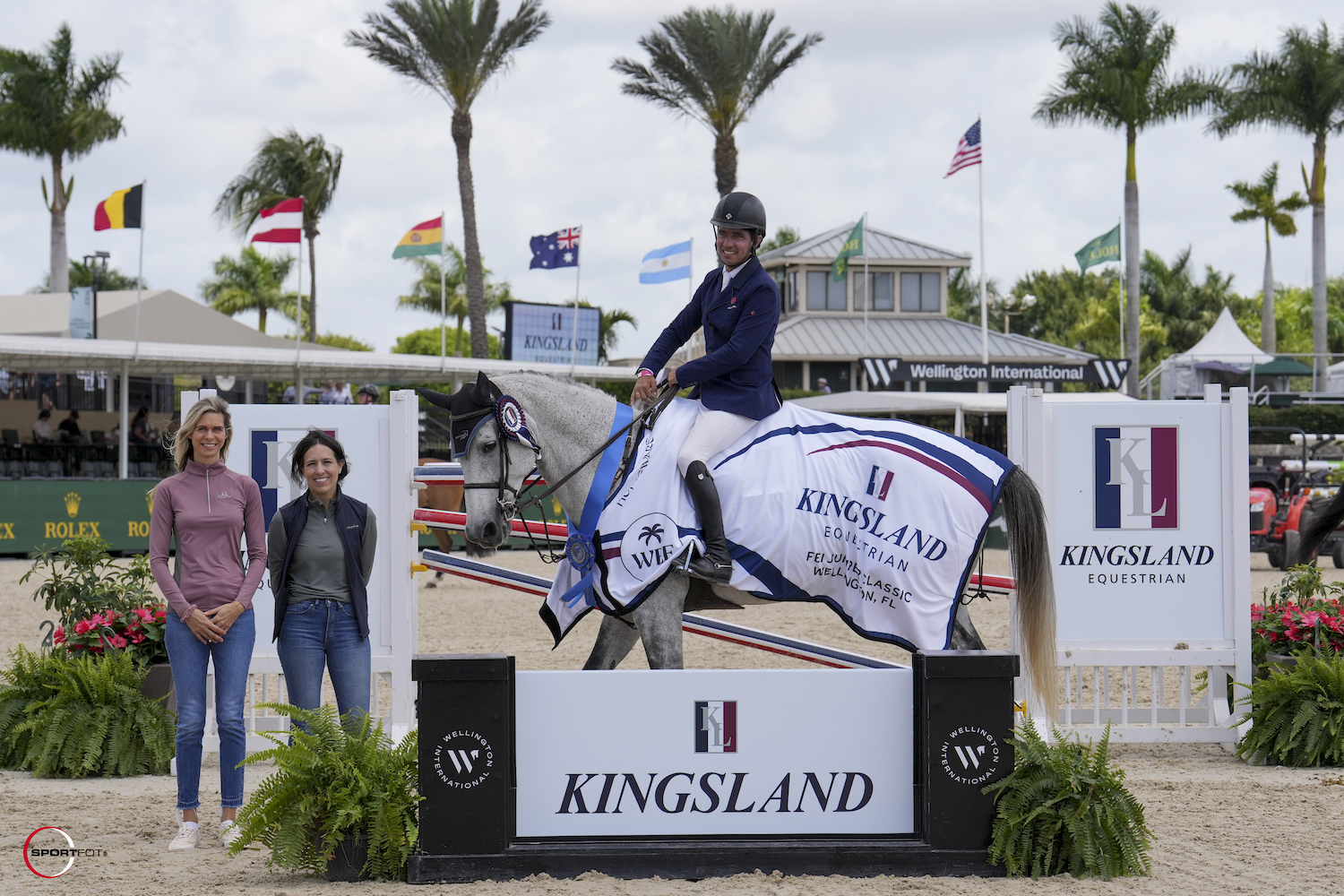 Conbago, a 12-year-old Hanoverian gelding (Contendros 2 x Baloubet De Rouet) owned by Equi-Sport, LLC, exceeded Gallego's expectations by delivering the quickest jump-off time of 34.94 seconds. Right on their tail came Marie Hecart (FRA) aboard Edonna D'Udine finishing on a 36.46 second time. Stella Buckingham (USA) and Elien wrapped up the top three with a jump-off time of 36.46 seconds.
Gallego led the nine-horse jump-off from start to finish. "The seven strides in the first round was a little slow so I thought I would take a risk in the jump-off by leaving one stride out," he said. "When I came into the jump-off and saw the Liverpool was a narrow oxer, I decided to take another risk and we were fast over the last part of the course. My horse is incredibly careful, so it all worked out."
Before Gallego got the ride on Conbago, the gelding jumped up to the 1.40m level in Europe.
"We always had some minor issues here and there that would keep us from jumping clear rounds, but today we made it and I'm incredibly proud of this horse," said Gallego, who describes Conbago as a careful and competitive athlete with so much try and heart.
Divine Romance Delivers in ActivoMed Adult Amateur Hunters
All eyes were on Callie Seaman and Divine Romance who delivered a tricolor title in Section A of the ActivoMed Adult Amateur Hunter 18-35 during Week 12 at the Winter Equestrian Festival (WEF). Seaman and Divine Romance, a six-year-old Oldenburg mare by Casallco owned by Hallowell Lane Farm, LLC, won three out of four classes over fences and the under saddle to top the division.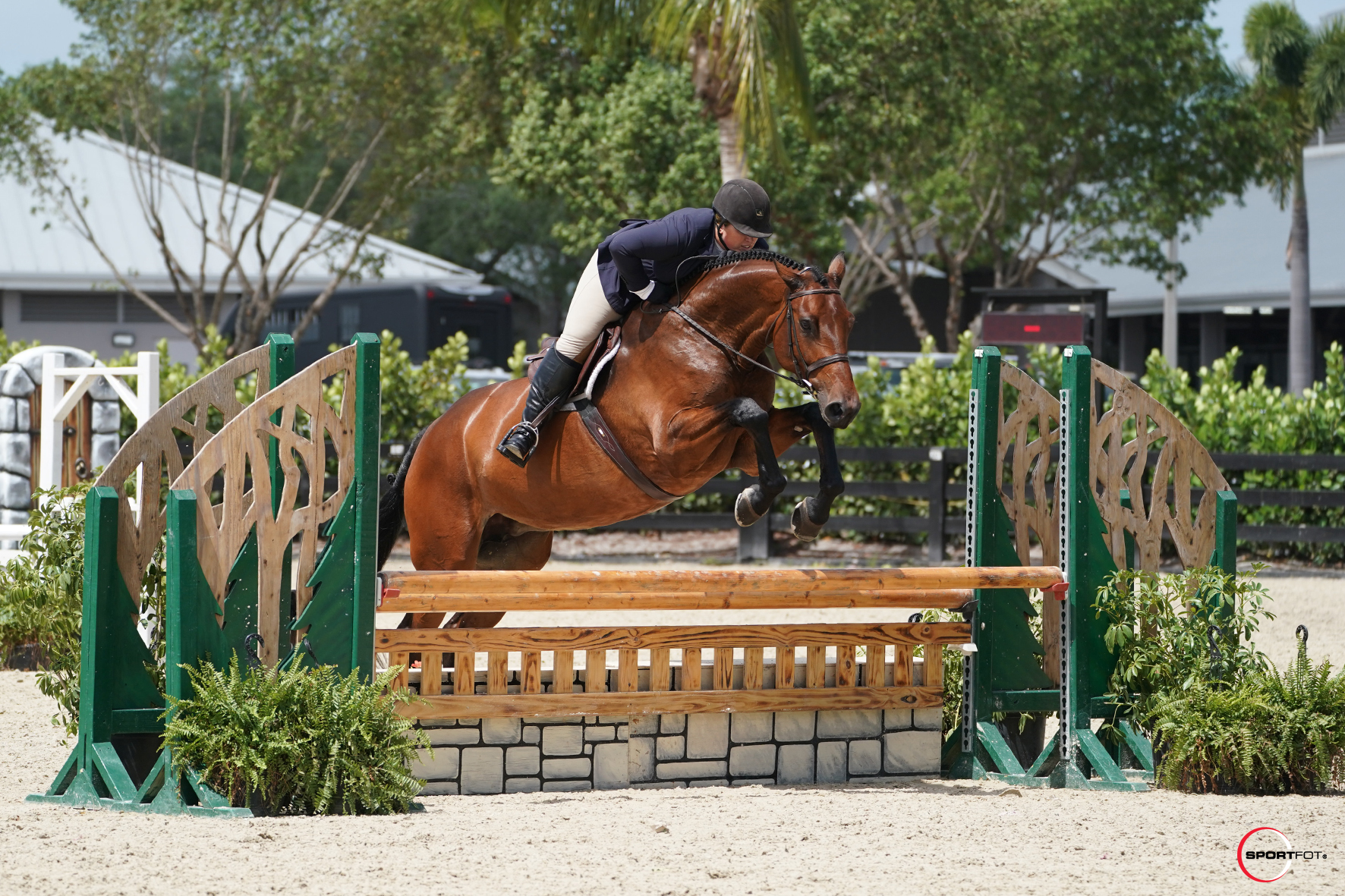 Seaman's high score of 86 highlighted the final day of the division. She described the course as being, "a lovely but longer course, which gave me more time to develop a steady rhythm and pace. Both rounds were good, though we had a slight rub in the first round, but other than that she was fantastic."
Divine Romance's consistent performances despite the mare's young age have sealed the deal on a WEF Circuit Champion title in the Adult Amateur ranks. "Our plan is to continue moving forward and up the levels, possibly some 3'3" Amateurs and hopefully she will be a 3'6" Amateur horse soon," said Seaman.
Seaman noted that she and the team at Heritage Farm will be taking their time with the mare to allow a slow and easy progression. Divine Romance was the previous ride of California-based hunter professional Nick Haness before Seaman's trainer Patricia Griffith brought the mare along further for Seaman to take over the reins.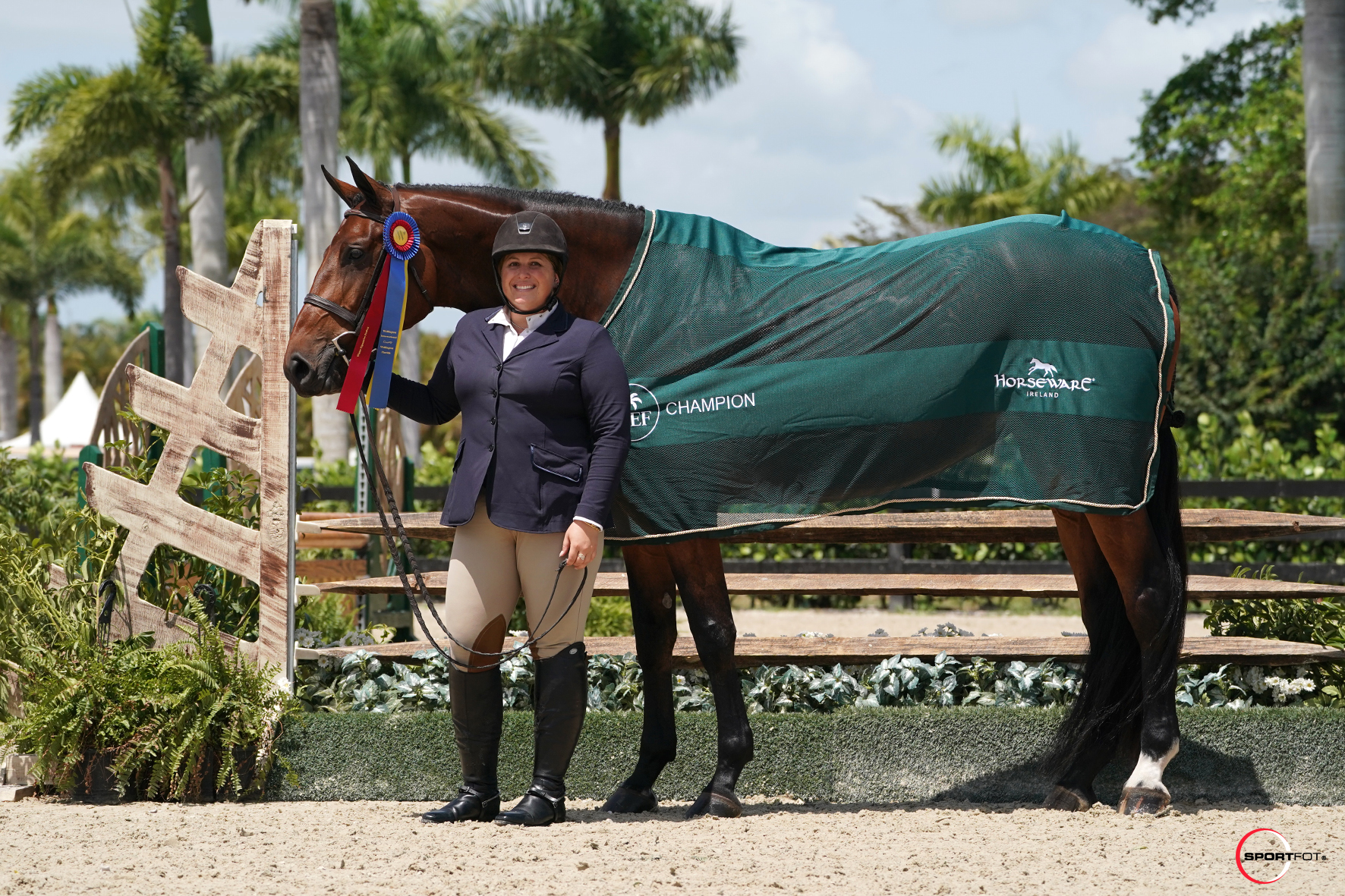 When Seaman isn't collecting champion ribbons, she spends her time studying. This year marks her third and final year in graduate school for Global Public Health.