Despite being on U.S. soil, Wellington International was brimming with Canadian pride on Saturday evening as the Canadian Show Jumping Team gave a dominating performance in the $150,000 CSIO4* Nations Cup, presented by IDA Development. Team members Erynn Ballard, Mario Deslauriers, Tiffany Foster and Beth Underhill were led by 10-time Canadian Olympian Ian Millar in his debut as chef d'équipe.
In the 22-year history of the Nations Cup at the Winter Equestrian Festival (WEF), Canada has stood atop the podium six times, making Saturday evening's performance lucky number seven.
Eleven teams, including Argentina, Australia, Belgium, Brazil, Canada, Chile, Great Britain, Ireland, Mexico, the United States and Venezuela competed in the opening round earlier in the day, and the top eight returned for round two during 'Saturday Night Lights.' At the start of the second round, Brazil, Canada and Ireland were tied on eight faults apiece over a course designed by Anthony D'Ambrosio (USA).
With the pressure on, Canada rose and produced three clears from Ballard, Deslauriers and Foster, giving Underhill the opportunity to sit out the round. Deslauriers finished the night fault-free aboard Emerson, the 11-year-old Belgian Warmblood gelding (Eldorado vd Zeshoek x Berlin) owned by Wishing Well Farm.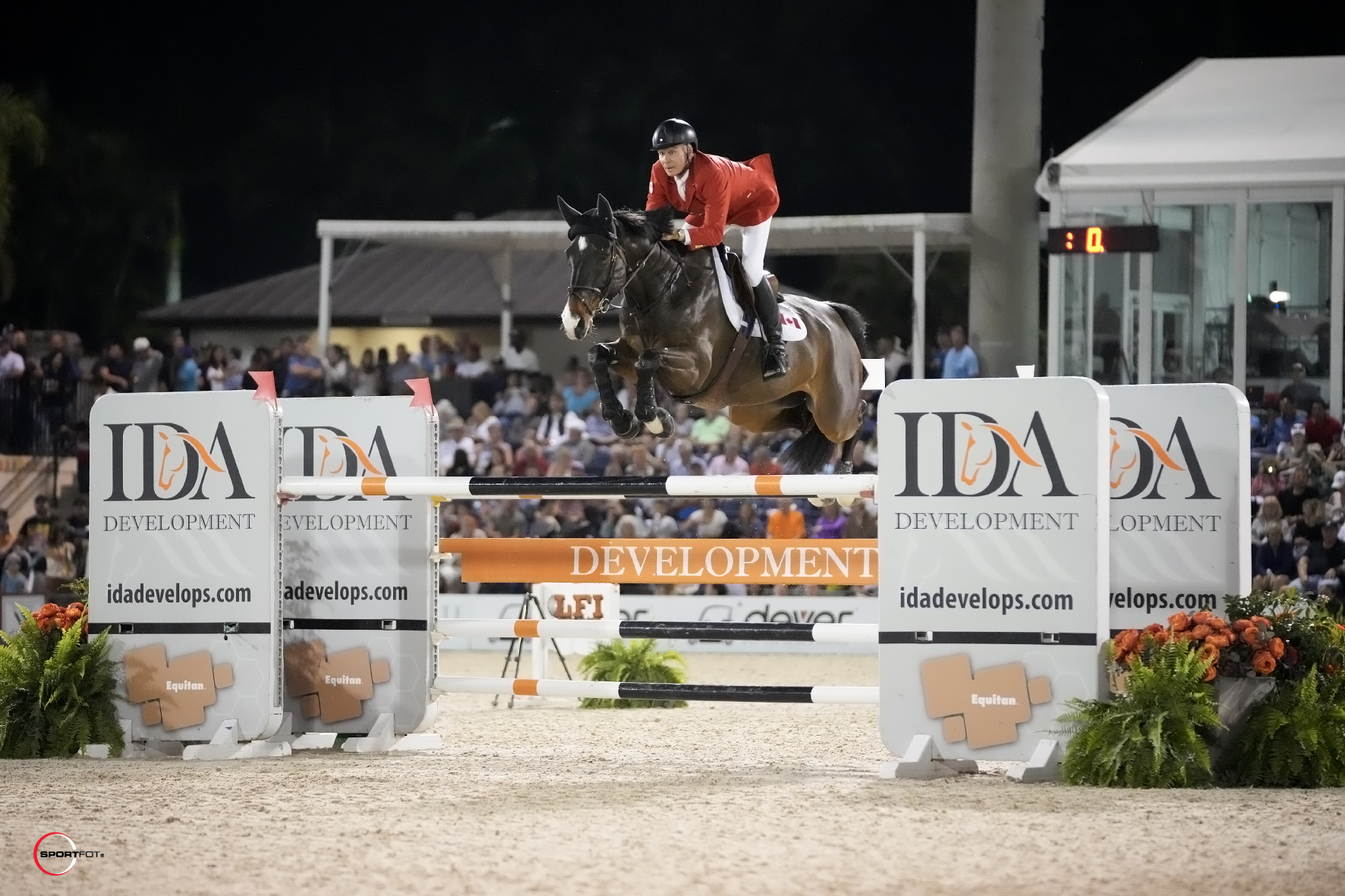 "My plan was to try and jump another clear and lock it up," said Deslauriers, who guided Emerson through the mount's first Nations Cup experience. "He's jumped some bigger tracks at Spruce [Meadows] on the field so he was very capable. I had high expectations so it's a huge relief. I must thank my teammates and our chef d'équipe for a great night. Everybody rode well and it was a great win for us."
Brazil's Luiz Francisco de Azevedo, Fabio Leivas de Costa, Luciano Lossio and Eduardo Menezes settled for runner-up, while Ireland took third after winning the 2022 edition of the Nations Cup in Wellington. The Irish squad included David Blake, Cian O'Connor, Shane Sweetnam and Max Wachman. Both teams finished on an eight-fault tally.
Leading off with winning momentum, Foster and seasoned mount Hamilton produced the first clear of the second round in front of a considerable Canadian cheering section.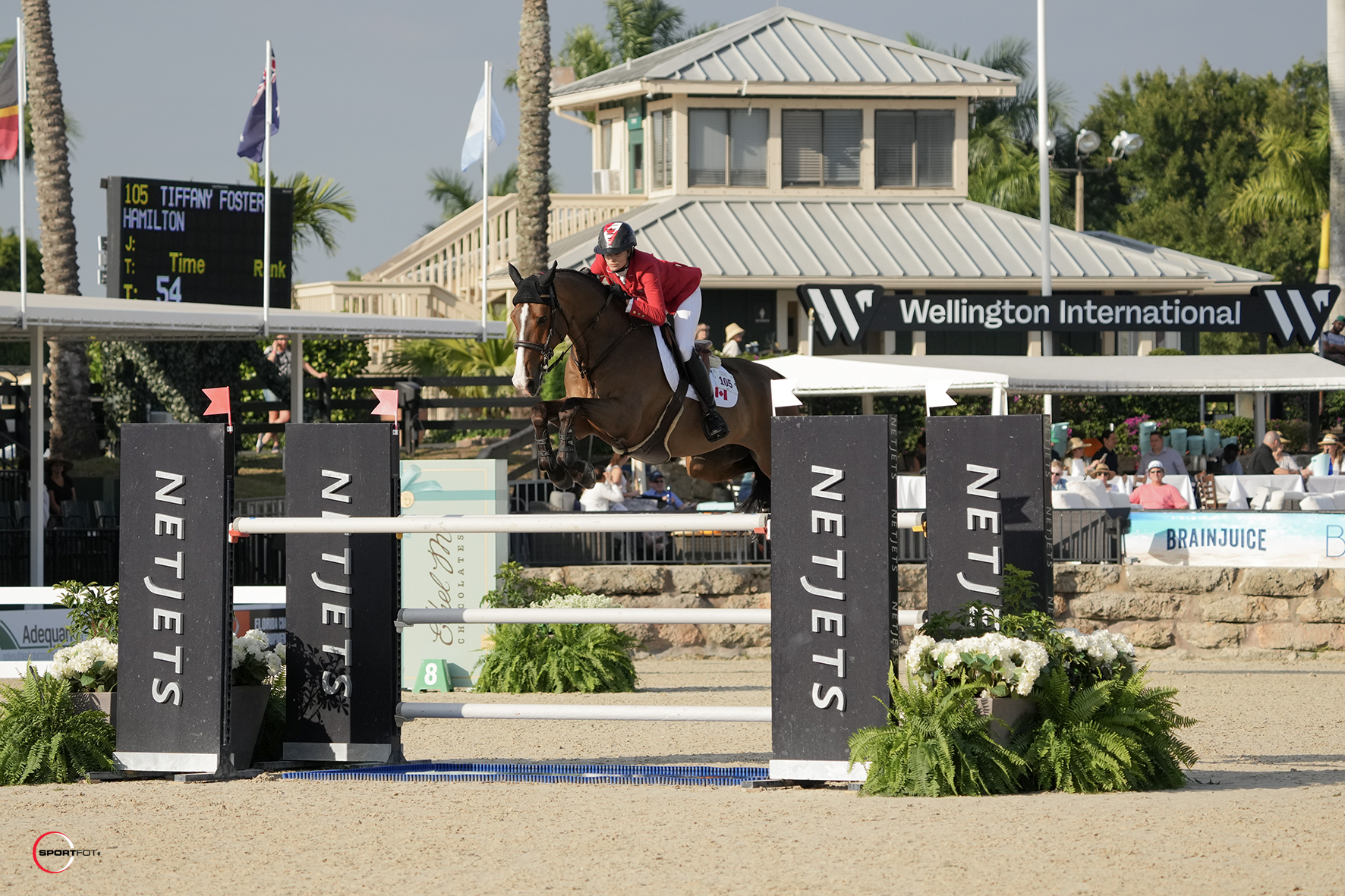 "I think the Canadian audience are some of the best in the world. This nations cup almost feels like a home nations cup for us because it's on North American soil and we have so many Canadians here in the winter," said Foster, who rode Hamilton, a 12-year-old Holsteiner gelding by Quadros 3 and owned by the Hamilton Group. "Hamilton was a little green when we got him as an eight-year-old, so it's been a process to get to know him. He's mature now and he's a reliable partner and teammate that I'm grateful to have for events like this."
Underhill sat the second round out to preserve her team's zero count, but noted their faith was high from the start. "I think we had great confidence and we really wanted to give it a good shot for a win, especially with our new leader, Ian Millar. I think all of us together are friends and have been for many years, so there's been this great synergy and strength among us."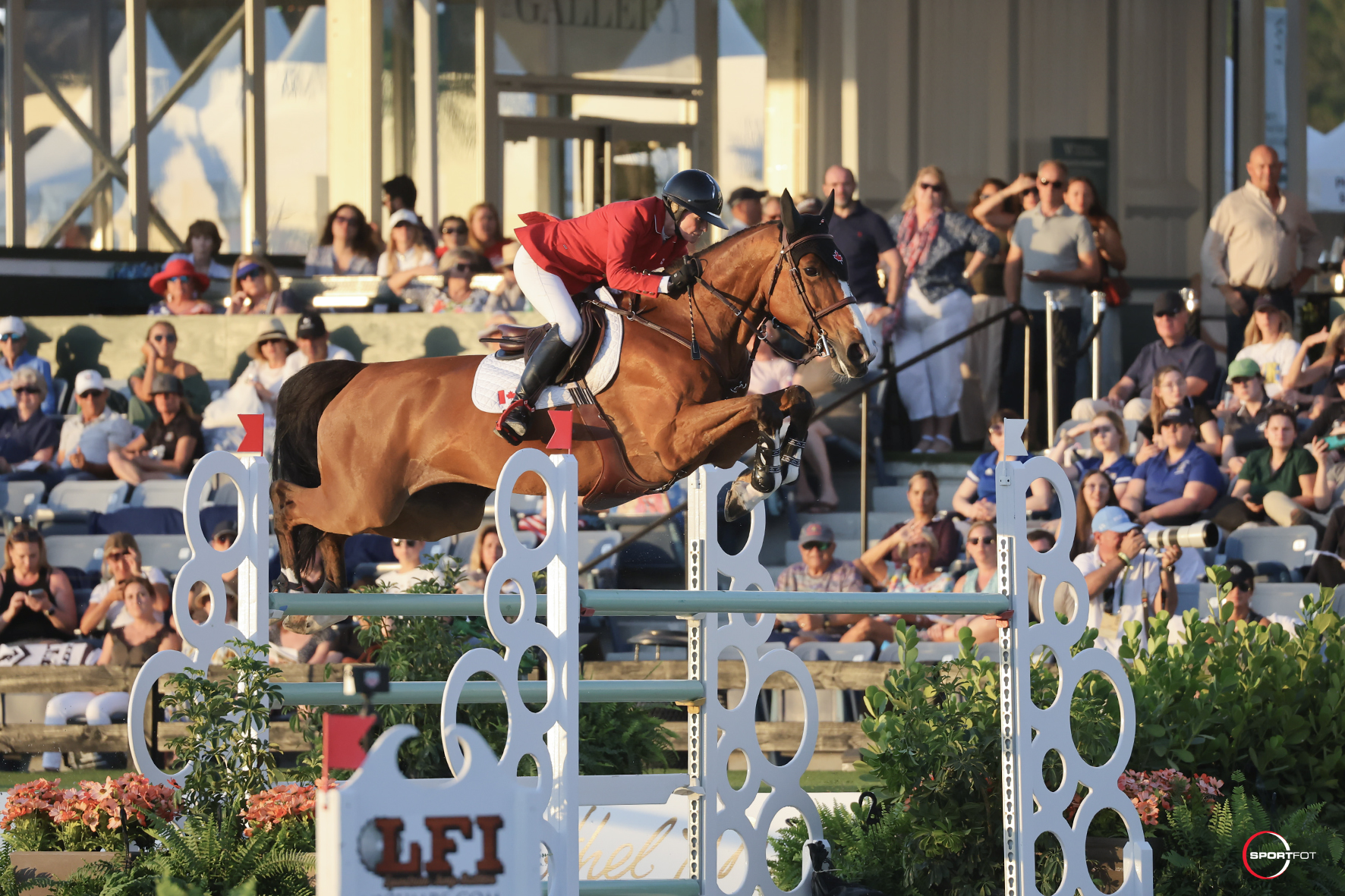 Underhill rode in the irons of Nikka vd Bisschop, a 10-year-old Belgian-bred mare (Emerol NOP x Nabab de Reve) for the Rein Family.
Ballard and Gakhir, a 12-year-old Dutch Warmblood gelding by Spartacus TN, owned by Esperanza Imports and Ilan Ferder, echoed Foster's second-round clear to further her team's lead. "This is my third year jumping in this class, but this was the first year I felt we had a great shot," admitted Ballard. "Gakhir has proved that he keeps getting better and better. I think it's his blood and ability to keep going round after round that has helped us be so consistent."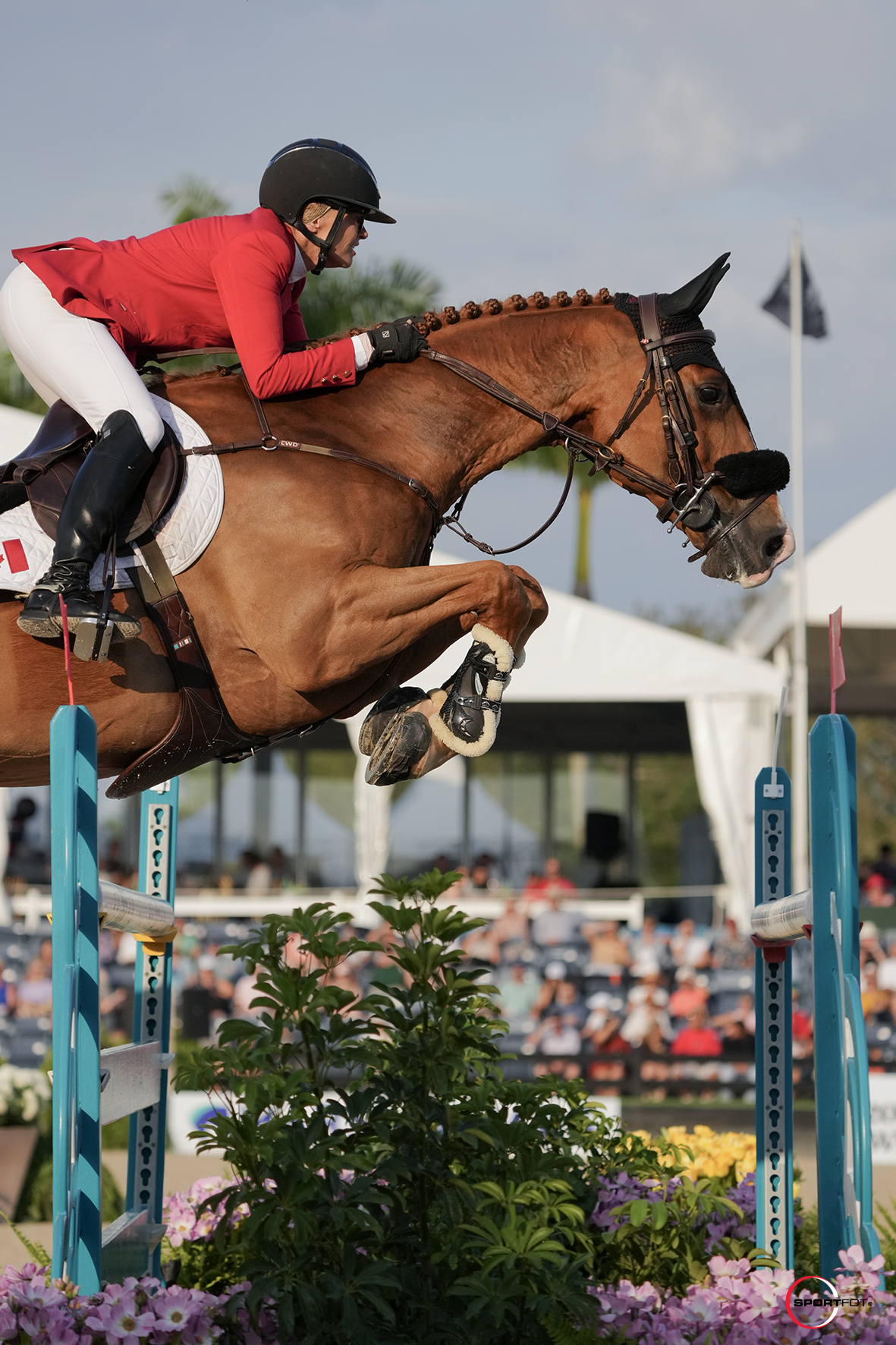 Millar was named leader of the Canadian Show Jumping Team in early February and spoke about his first stab at team selections, saying, "I work with a committee, and we looked at the declared athletes together. Within a couple of minutes, it was unanimous. It's a great group of riders; I've ridden with all of them, and I know how good they are. It was a great pleasure to be the chef d'équipe tonight. This is the biggest and most prestigious circuit in the world in the winter, so this nations cup was a very important win for our Canadian team."
Competition during WEF 8 at Wellington International concludes on Sunday with the $226,000 JTWG Inc. CSIO4* Grand Prix.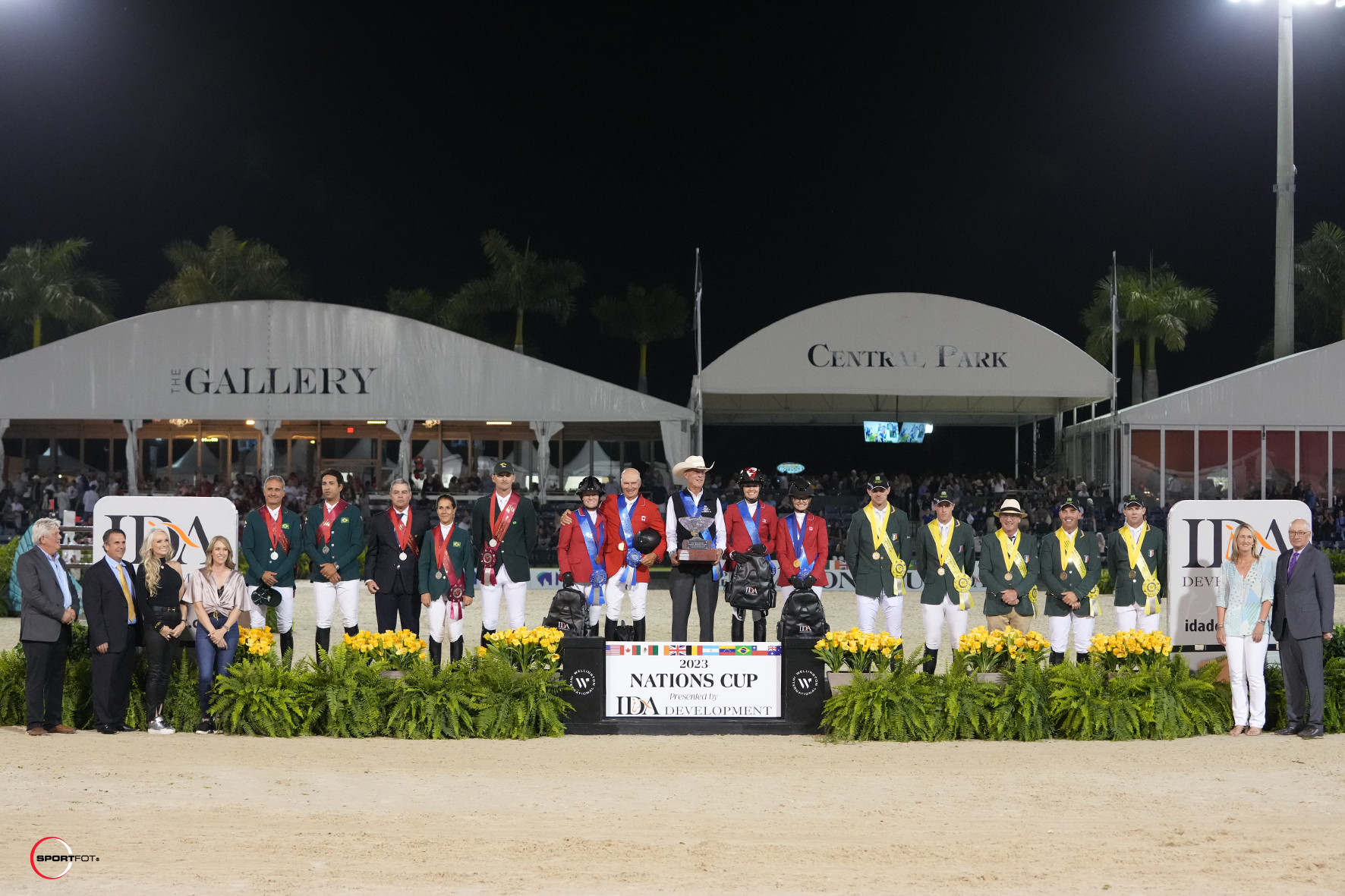 Propp and Ashton Shine in KASK Small Junior Hunter 3'6" 15 & Under 
Clara Propp and Ashton closed out WEF 8 in the Rost Arena with a championship day in the KASK Small Junior Hunter 3'6" 15 & Under on Saturday.
On opening day of the division, Propp score an 86.5 for a victory over fences. She and Ashton, a 2011 warmblood gelding owned by Aquitaine Equine, combined the win with a pair of 85s for second in the handy and third over fences on Saturday.
WEF 8 marks Propp's first show aboard Ashton, a partnership that is blossoming quickly. "My first round was good; I was a little bit deeper to a jump than I would have liked but honestly, he's been super good. It's just very exciting to be doing this well so early on. He was my sister's horse before so I'm just trying to follow in her footsteps.
"He is absolutely amazing to ride," continued Propp, whose sister piloted Ashton through the junior and amateur hunter ranks. "He looks like a meatball and sort of feels that way too. He's super comfortable and his jump is very easy to stay with, so he's a pleasure to ride."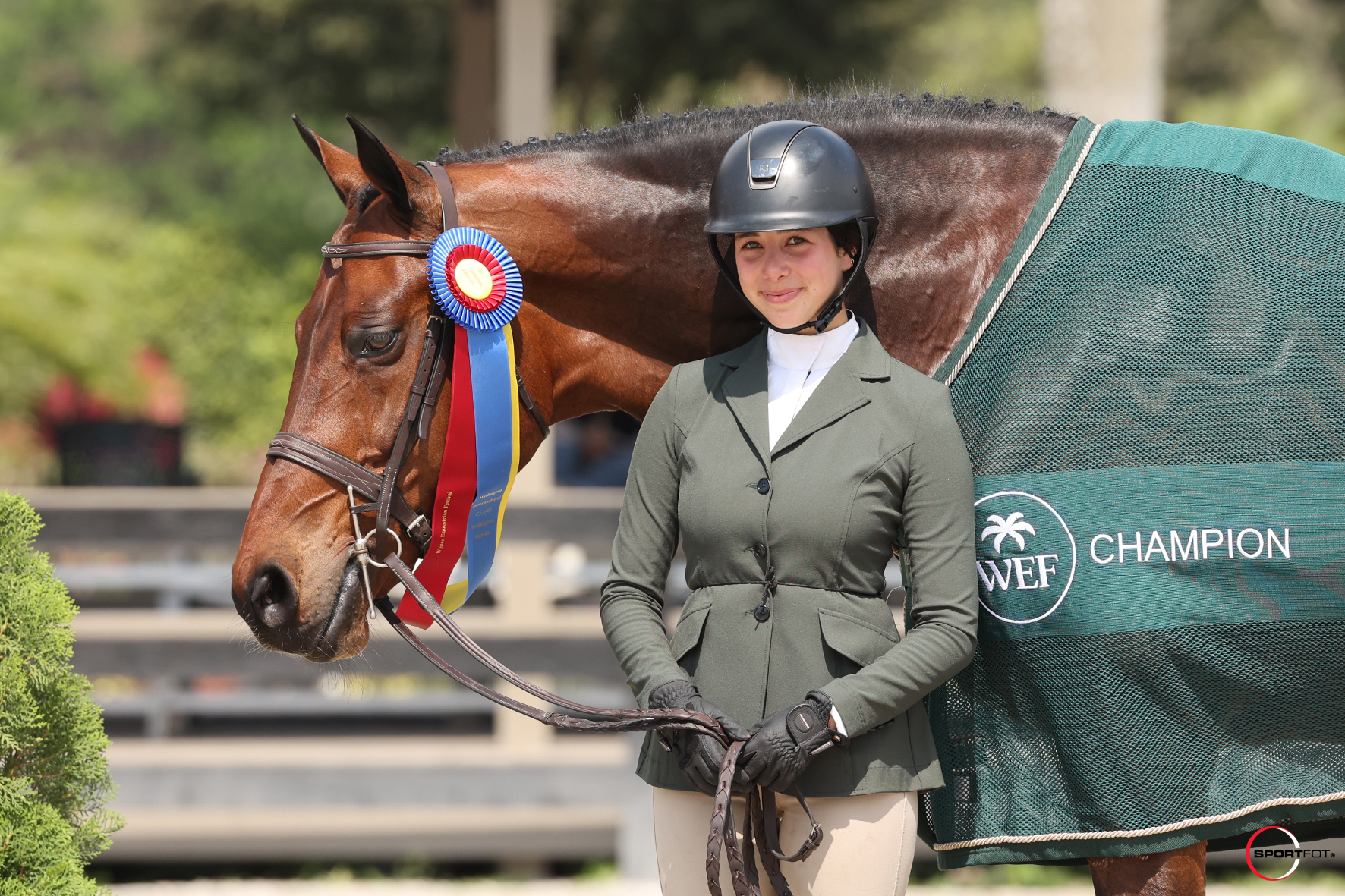 As this talented pair looks forward to the remainder of the season, they have their sights set on big goal for 2023, "Even though this was our first show I'd still like to qualify for Devon and indoors, but most of all I just want to stay consistent and give him super good rides."
Mclain Captures CaptiveOne® Advisors National Grand Prix
Two-time U.S. Olympic team silver medalist Mclain Ward continued his winning streak in International Arena at Wellington International on Saturday with the win aboard Quimi Del Masat in the $50,000 CaptiveOne® Advisors National Grand Prix.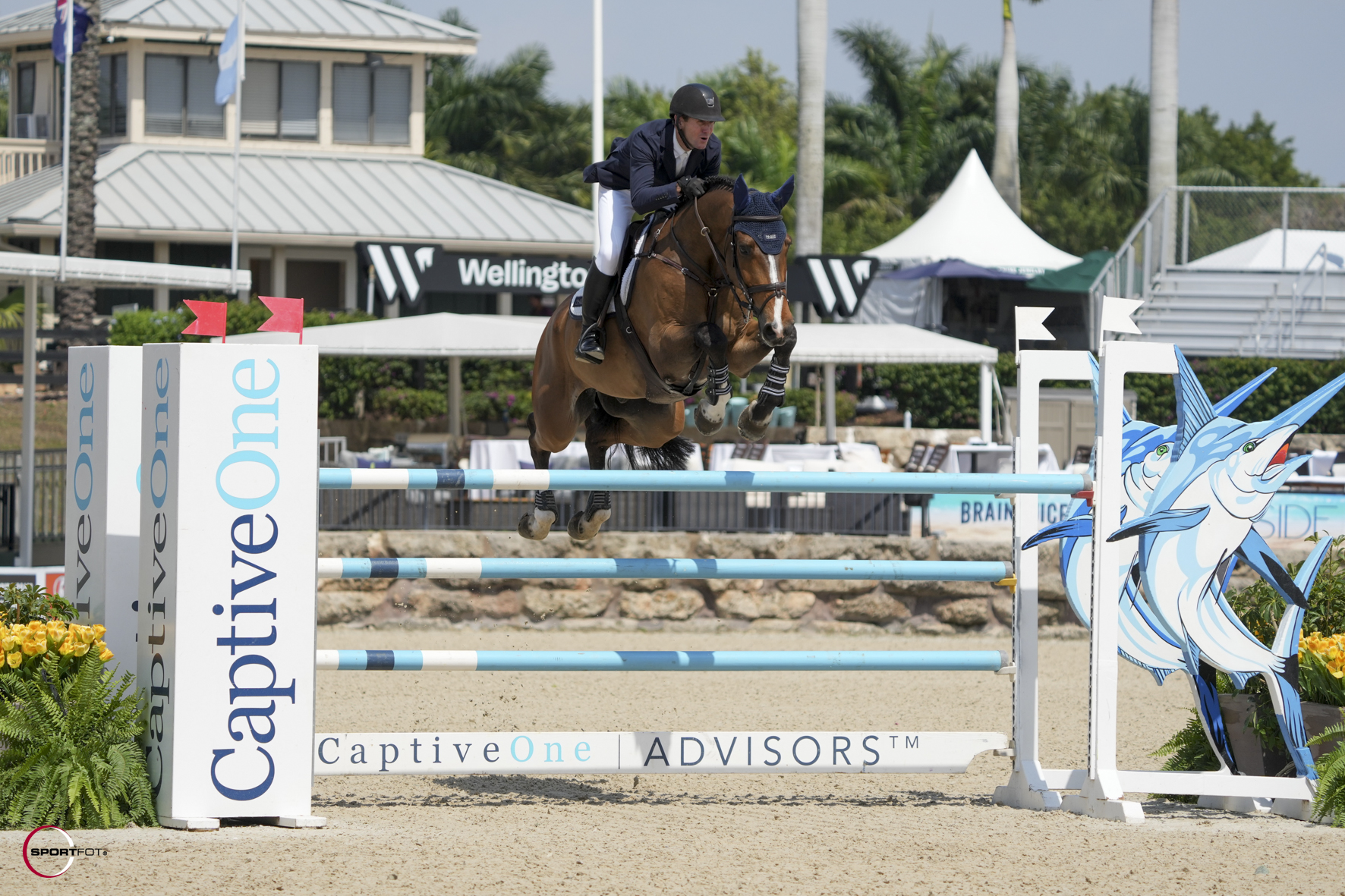 Anthony D'Ambrosio's course welcomed seven clear rounds from a field of thirty-four. Ward and Quimi Del Masat, a nine-year-old warmblood gelding (Quasimodo Z x Indret Del Masset) owned by The Kasper Group, LLC, laid down un unbeatable time of 37.477 seconds to take the blue ribbon. Second went to Jack Towell (USA) aboard Boheme Du Moulin finishing on 38.004 seconds, and third was presented to Grant Seger (USA) and Yoghi FLP coming in at 38.801 seconds.
This scopey gelding is a relatively new horse to join Ward's string but has been showing tremendous promise. "The Kasper Group acquired the horse in December from Daniel Bedoya and we are very excited about him. We started with him in February, and we have been building up through the levels, starting with 1.35m just getting to know him and this week we had a plan to put him to a larger test and wanted to set him up for this. He performed beautifully today."
With some speedy pairs contesting him in the jump-off, Ward stuck to his plan, saying, "I did have a plan for my jump-off, but I wasn't going to chase the others, but rather just ride my plan which I thought was the right round for him. I was lucky enough to hold up and he's got a huge stride so that helped too."
Ward described this horse as, "a dream to ride, he's like riding an equitation horse over big jump. He's easy, but at the same time clever, and obviously competitive."