Israel's Ashlee Bond and Donatello 141 were lightning fast during the $78,000 CSI5* Adequan® WEF Challenge Cup Round 7 in the International Arena on Thursday during the Winter Equestrian Festival's (WEF) Week 7, sponsored by Lugano Diamonds.  
Fifty contenders tackled the Steve Stephens (USA) track where some of the easy favorites fell victim to a testing course. Fourteen advanced to the tie-breaking jump-off, including Bond and her trusted partner, "Donnie".
Small in stature and stride but massive in heart, Donatello 141, a 12-year-old Westphalian gelding (Diarado x Lamoureux I) stopped the short course timers at 32.62 seconds. The seasoned partnership between Bond and Donatello 141 was obvious as they pipped Jessica Mendoza's more than respectable time of 33.39 seconds. Mendoza (GBR) and her own Play settled for second while Belgium's Jos Verlooy and Igor finished third on a time of 33.89 seconds for owners Eurohorse BVBA.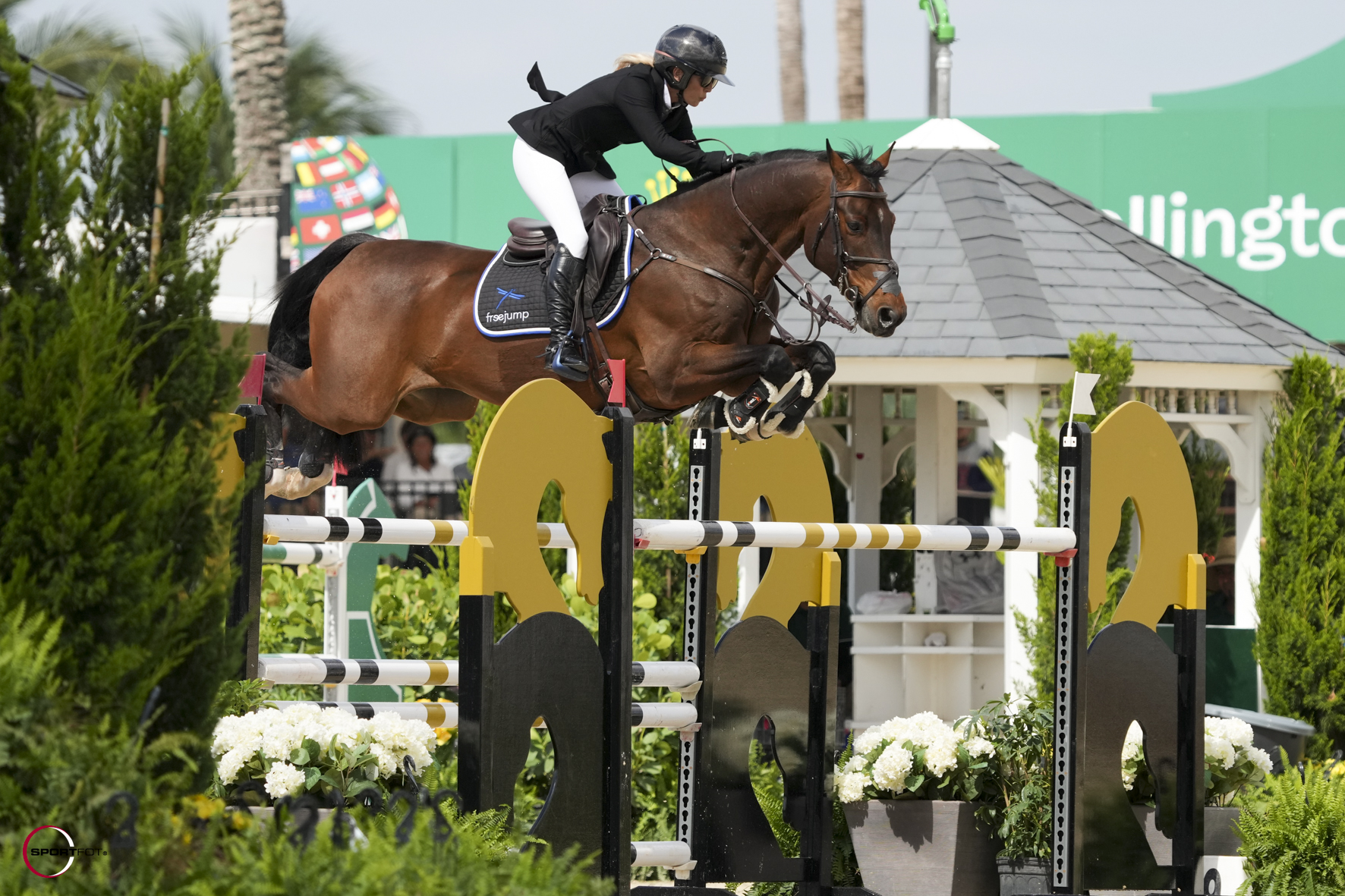 "He always gives me one hundred and ten percent," said Bond of her 2020 Olympic games mount. "I brought him out [after some time off] a couple weeks ago and he felt a little bit rusty, but I think we knocked the rust off today. I said coming out of the ring, 'he's back in form,' so it was just reassuring for him to go out there and do so well. He was actually running today. Normally I'm kicking him, but today he was pulling me, so I just kept pushing."
Bond was leaving nothing to chance from the first fence in the jump-off and left out valuable strides thanks to Donatello's scope and speed, "It's almost not fair because he's so agile," said Bond with a smile. "I did seven strides from one to two where people were doing eight or nine, and he probably has the smallest stride out of the field."
The seventh edition of the Adequan® WEF Challenge Cup during WEF 2023 served as a qualifier for the $425,000 Lugano Diamonds CIS5* Grand Prix taking up the spotlight during Saturday Night Lights this weekend. Bond will point Donatello towards Saturday night as she gears up to defend her 2022 title in the season-culminating Rolex CSI5* Grand Prix during WEF 12.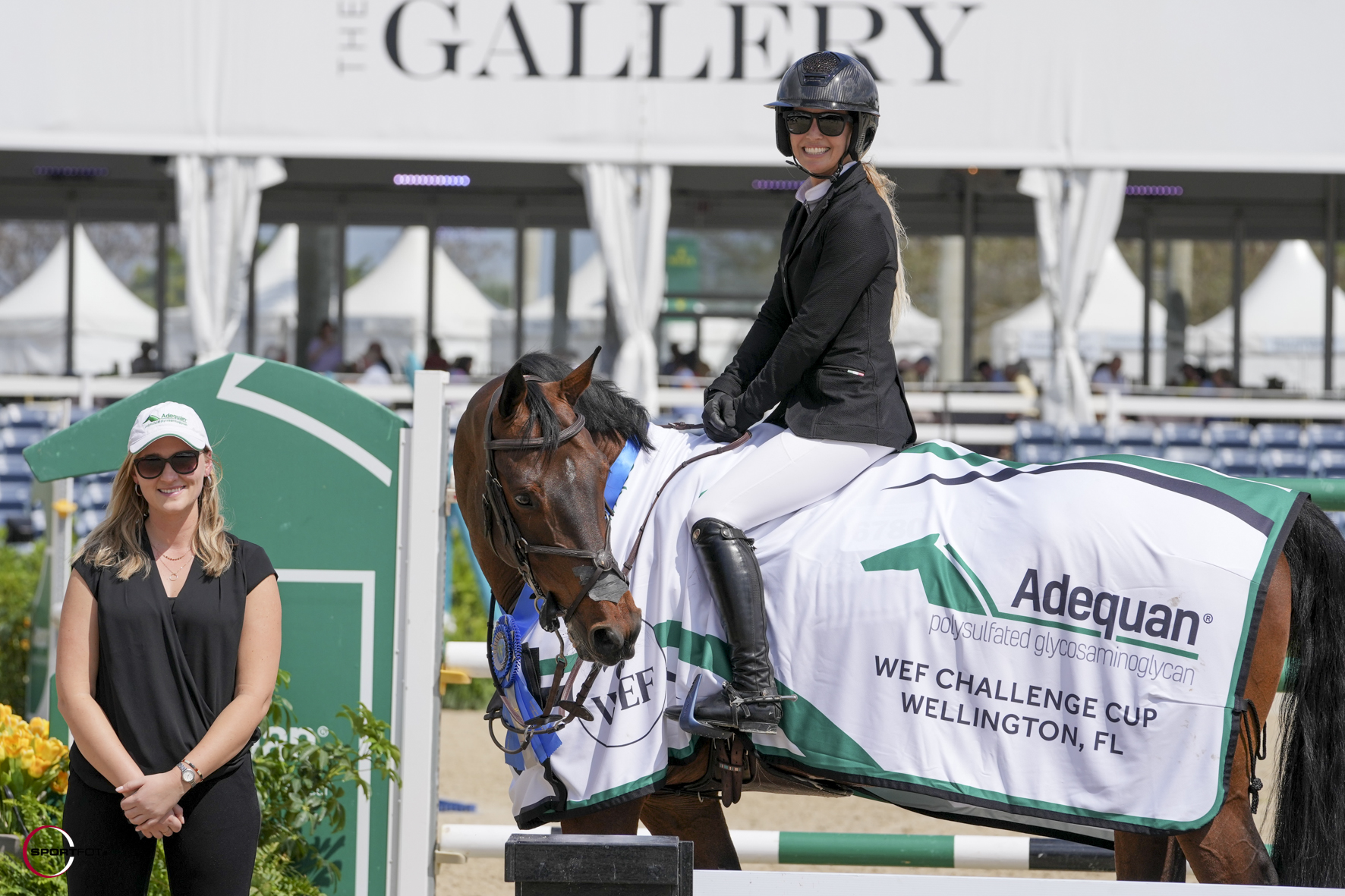 Bond now calls Wellington home after making a move from California last year. "It's taken a bit for this to feel like home because I've been coming back and forth since 2010 and it always felt like WEF had this grandiose feeling attached to it," she admitted. "Now it feels like I'm in my backyard, and maybe that also gives me an advantage; my horses are comfortable here and they love it and thrive in this environment. It's home now."
Earlier in the day on Thursday, Chloe Reid (USA) claimed the Ethel M CSI2* 1.45m as two-star competition runs alongside five-star events this week. Reid piloted Chelsea 179, a 2015 Oldenburg mare (Cador 5 x Laudabilis) owned by Live Oak Plantation, LLC, to the blue.
Catoki Takes Over WEF 7
Two-time Olympic team gold medalist for the U.S., Mclain Ward kicked off WEF 7 with a win in the $39,000 Wellington Equestrian Realty CSI5* 1.45m aboard the pint-sized superstar Catoki on Wednesday.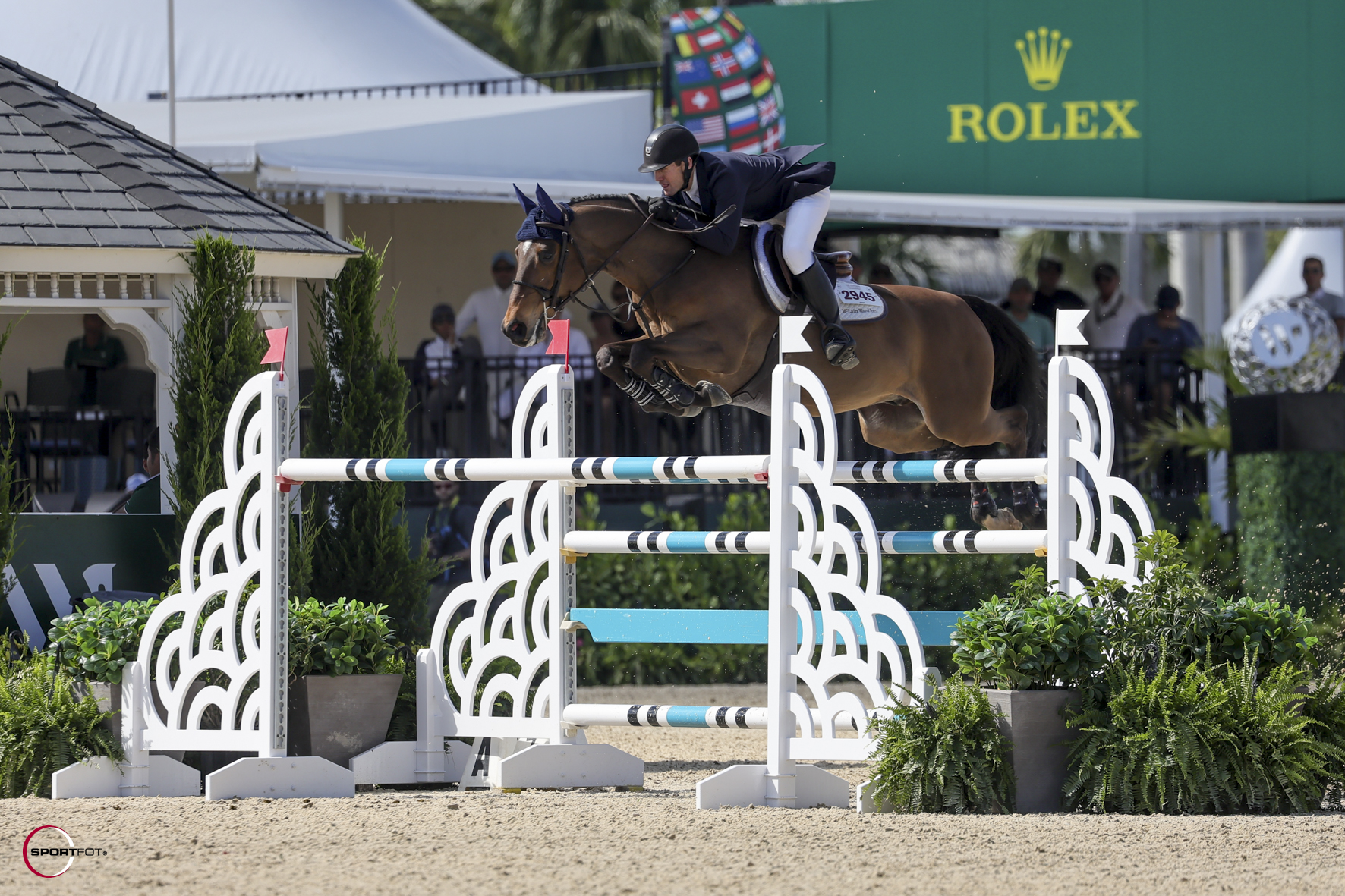 Ward took to Steve Stephens and Nick Granat's (USA) two-round track against 55 competitors. Catoki, a 14-year-old Westphalian gelding (Catoki x Caretello B). The pair put in the fastest time of the day finishing in 24.18 seconds over the speed portion of the course. The second fastest ride of the class went to Tanner Korotkin (USA) and Quinn 33 (24.23) for owner Rupert Carl Winkelmann, and third place went to Emilie Conter (BEL) and the Stephex Stables-owned Clochard (24.55).
Ward and Catoki picked up the first grand prix win of the WEF 2023 season in the $75,000 Prestige Italia Grand Prix and are showing no signs of slowing down. "Obviously, this is Catoki's role in life. He's had a nice little rest since early in the circuit, so he was fresh, but it was set up well for him," said Ward. "One of the things I have to manage with him is that I don't go too fast, so when it's the short speed phase, that helps a little bit. I like to go early, I ride my round and hopefully put a little pressure on, but Tanner almost got me. The young ones are always nipping at my heels, but we held up."
When cantering towards 1.45m oxer on a 15.2 hand horse, perspectives can change, but Ward says Catoki's size is nothing but a positive. "He's basically a pony, and everything happens so fast, but he has the heart of a lion and he's jumped some massive classes. He's very brave and matches that with speed and quality which makes for a great partner."