Seventy-five non-profit organizations that serve Palm Beach County, and 12 local schools, are receiving a collective $1.7 million dollars in donations this week, following an inspiring 14th edition of the Great Charity Challenge sponsored by Fidelity Investments® (GCC) held on February 4, 2023, at Wellington International in Wellington, FL.
Thanks to an entire community coming together to be the change, 228,995 lives will be impacted. This could not have been possible without the generous contributions from 68 donors, sponsors and partners!
The focus of the 14th edition of the GCC was to inspire individuals to get involved in their communities and #BeTheChange, building a path to a sweeter future for our neighbors in need. The GCC is the perfect example of unity amplifying impact and this year's dedication to the GCC mission ensures that 33 non-profits, plus 12 local schools that benefitted from the main event, will receive grants ranging from $15,000 - $100,000 directly impacting 218,995 lives. An additional 42 non-profits will also receive grants ranging from $1,000 - $100,000 and impact an additional 10,000 lives.
These funds will support a diverse set of needs and services that are already in place in the community, as well as spearhead new initiatives to help further the missions of these organizations and reach even more people who may otherwise fall through the cracks.
"This year's fund use reports have been some of our most extensive and diverse to date. Impact ranging from large infrastructural projects to outreach and education programs are sure to make a huge difference in the services these organizations provide", Kelly Arani, Event and Marketing Coordinator for the GCC.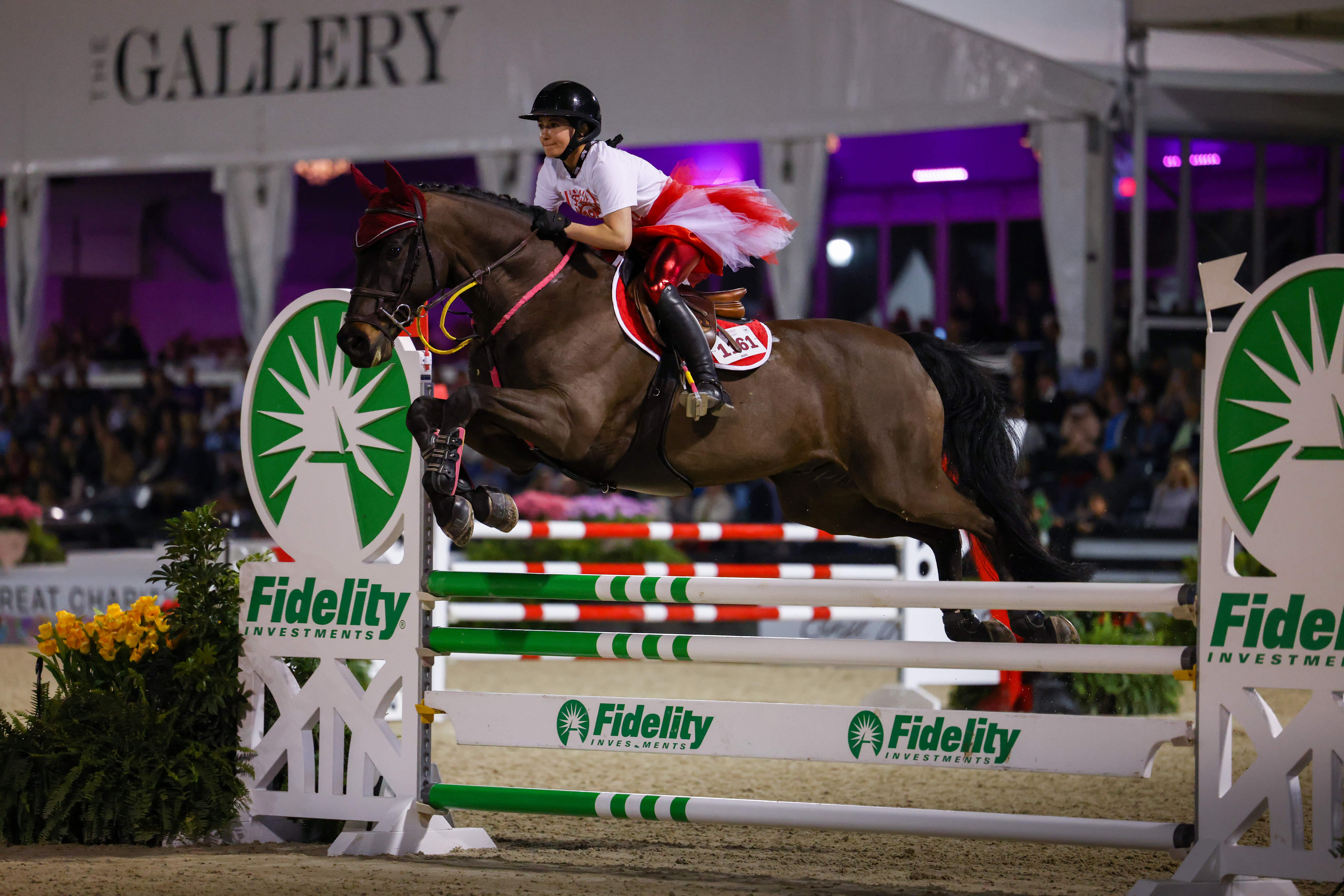 The GCC continues to be one of the highlights of the Winter Equestrian Festival, bringing together equestrians and the local community for a common goal. To date, the event has distributed $19.4+ million to 318 Palm Beach County non-profit organizations!
Many are already looking to next year's theme, and how they can contribute to such an incredible network of individuals and organizations. However, to not get ahead of ourselves, let us look at the direct impact that will take place in 2023.
Here are a few examples of how funds will be put to work:
This year's winners, Caridad Center, received $100,000 that will be used to directly support the general operations of Caridad Center's Clinic. This will provide 5,100 of Palm Beach County's most vulnerable residents with comprehensive, high-quality, free medical, dental, vision, specialty, and wraparound social services.
In 2022, the 211 HelpLine responded to 126,965 requests for help from members of our community in distress including 4,323 calls related to suicide. There is a strong and proven need for the services that 211 HelpLine provides. With the $80,000 received through this year's GCC, 211 Helpline will build a new facility to help expand and increase the impact they are achieving – or the lives they are saving. "It is mission-critical that we expand our existing operational capacity and infrastructure in order to continue to serve more people as we look toward the future. It is for this reason, that the generous funding from Great Charity Challenge will be allocated towards our ongoing capital campaign efforts and utilized in the construction of this new building."
The $22,000 grant received by Pace Center for Girls-Palm Beach will support their Academic and Counseling Day Center (Day Program); an accredited middle and high school offering education, counseling, life skills and wraparound services to girls with a history of involvement in the juvenile justice system, as well as the Pace Reach Counseling Program (Reach), a therapeutic and counseling initiative that provides emotional, behavioral, and resources to Palm Beach girls and their families and lastly the Healthy Youth Transition (HYT) program, an initiative that help girls successfully transition from dependence to independent living.
Hope Floats Foundation will use their $21,000 to provide swim lessons to children who live in low-income households (within the USDA federal poverty guidelines) who would not otherwise be able to afford swim lessons. Each child that is eligible for the program receives 12 swim lessons, combatting the leading cause of accidental death in children ages 4 and under, childhood drowning.
Bella's Angels will use the $20,000 to help families who have children with life-long physical disabilities pay for their medical expenses. 100% of the grant will go directly to these families!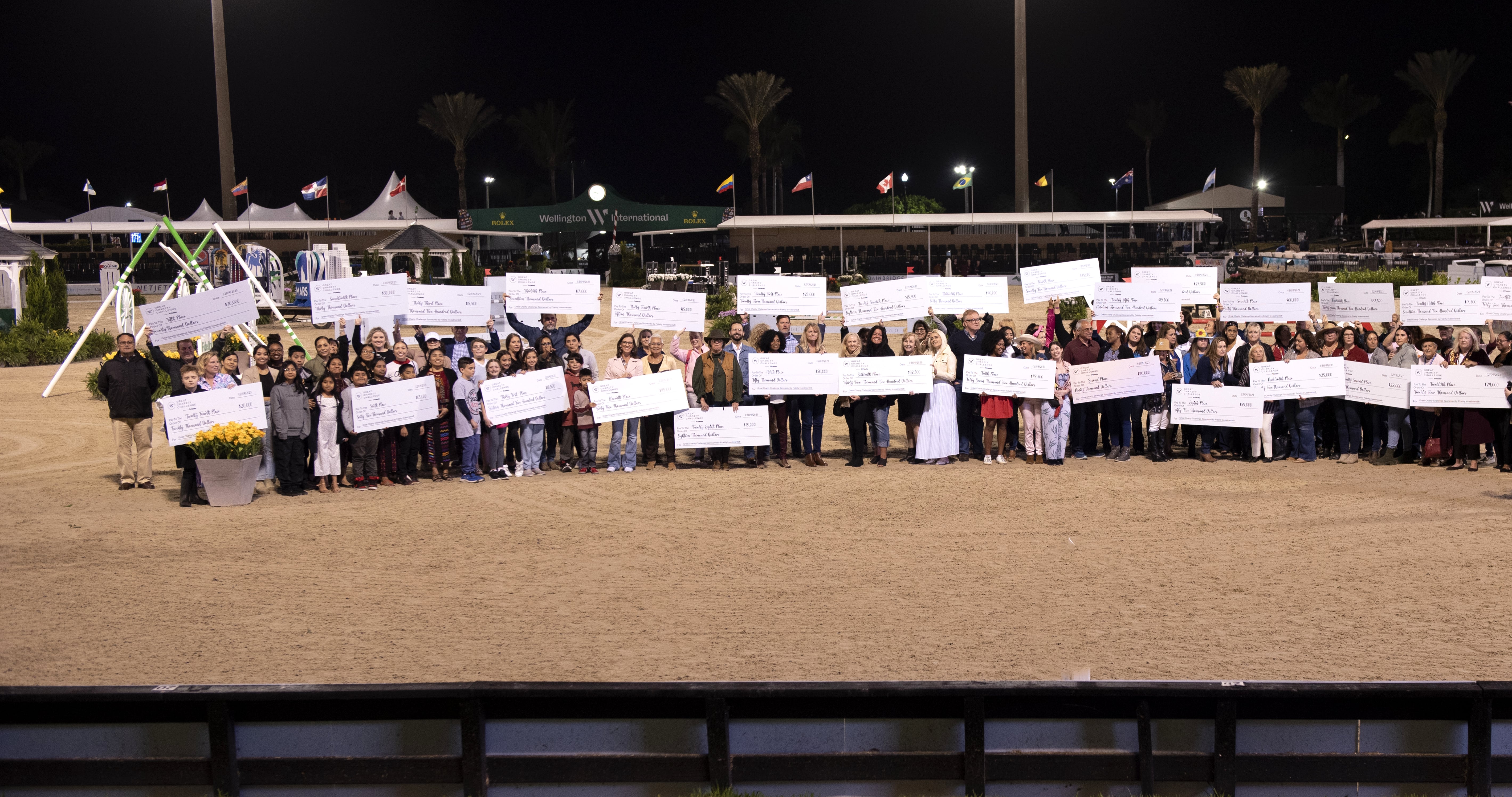 Project Lift is an organization that has been a recipient of substantial funding over the last 2 years, thanks to the support of Francoise Rambach. A total of $300,000 has been donated to support Project Lifts incredible services.
"The support that Project LIFT has received through the Great Charity Challenge is transformational, helping us to serve more than 200 youth and families in Belle Glade, one of the most economically disadvantaged areas of the nation. We are truly grateful for the lives changed through this funding, as the teens we serve will now have dignity, sobriety and a career pathway to success in the skilled trades!" - Bob Zaccheo, Project LIFT Chief Executive Officer
"Working with so many worthwhile organizations puts us in a unique position to assist and support donors/philanthropists in achieving their envisioned impact. We are beyond grateful for Francoise's trust and continued support of the work of Project Lift" adds Anne Caroline, GCC Executive Director.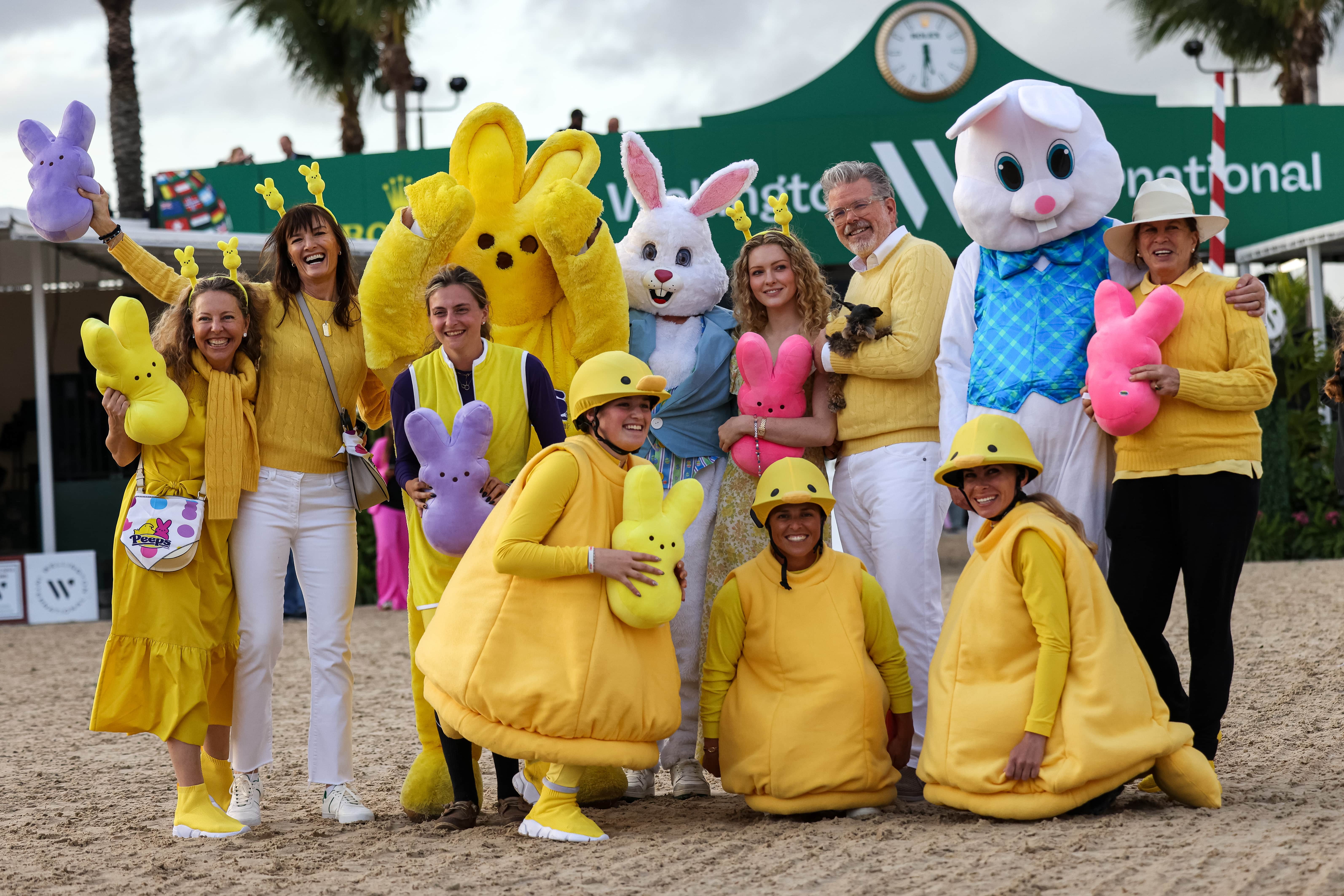 The GCC encourages non-profits to take a sustainable approach by awarding unrestricted funding, giving non-profits the ability to choose exactly how the grant will be best utilized to align with their long-term strategy. A minimum of 75% of all distributed funds is guaranteed to remain and serve local communities. Donations were released upon a thorough review of their intended fund use plans; complimentary quarterly reports will also update donors and the community at large of the progress/achievements being made locally. 
"Our hearts are full after another year full of generosity and enthusiasm surrounding the GCC. Words cannot describe our gratitude for all our sponsors, donors, riders and the Wellington International team. This event simply could not happen without their generosity and belief in supporting our local community," commented Executive Director Anne Caroline Valtin.
All benefiting organizations will be reporting their progress quarterly for the upcoming calendar year. For the latest news and event information, 2024 application process, and sponsorship opportunities, please visit www.greatcharitychallenge.com and follow the event on Facebook @greatcharitychallenge and Instagram at @great_charity_challenge.
About Fidelity Investments
Fidelity's mission is to strengthen the financial well-being of our customers and deliver better outcomes for the clients and businesses we serve.​​​​​​​ With assets under administration of $10.3 trillion, including discretionary assets of $3.9 trillion as of December 31, 2022, we focus on meeting the unique needs of a diverse set of customers. Privately held for over 75 years, Fidelity employs nearly 67,000 associates who are focused on the long-term success of our customers. For more information about Fidelity Investments, visit https://www.fidelity.com/about-fidelity/our-company.
About the Winter Equestrian Festival
The Winter Equestrian Festival (WEF) is the world's largest and longest-running equestrian festival in the world, located in Wellington, Florida. Held at Wellington International, the 13-week competition features classes for all ages and levels ranging from beginners on ponies to Olympic champions at the elite level, as well as elevated viewing options for spectators and fans. WEF is managed by Equestrian Sport Productions, which is a part of the Global Equestrian Group.