A unique dining experience for the Grand Prix and Wellington's premier afterparty following the competition.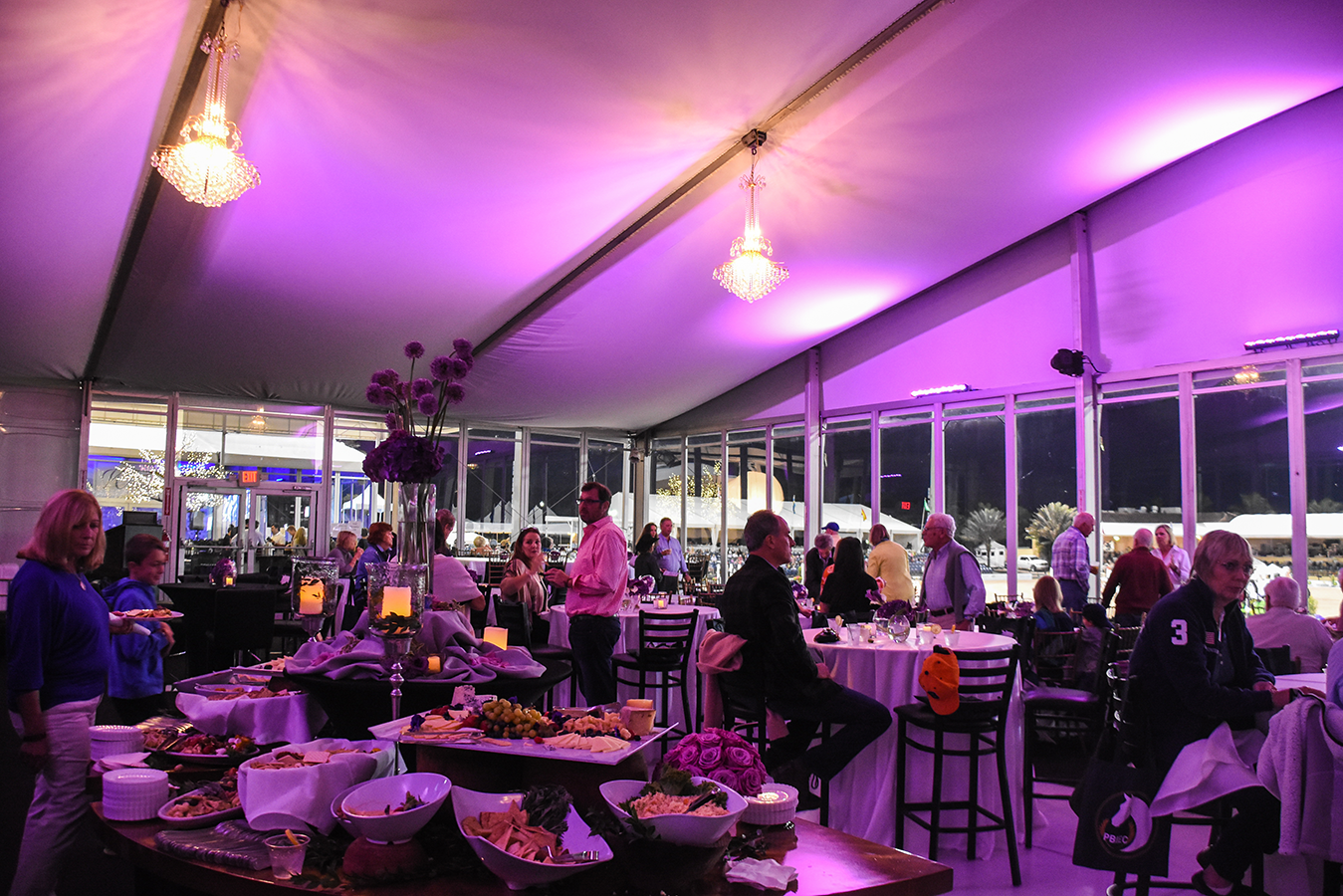 Secure Your Spot in the Gallery for Premier 4* & 5* Grand Prix Moments! Choose from tables of eight, six, or four for an unparalleled package during seven of our elite Saturday Night Light events. This unique venue melds vast windows with an open-front row, ensuring an immersive equestrian spectacle. Delight in a sumptuous buffet, an open bar, and free general parking – all part of your table reservation. And once the competition wraps up, the Gallery seamlessly shifts into an exclusive nightclub for guests aged 21 and over.
The 'Nightclub at the Gallery,' isn't just about music and dancing. It's a place where friendships are forged, competitors from earlier in the day share a laugh, and the young and the old sway to the same rhythm, celebrating the collective passion that brought them to WEF.
🌟 Tickets will be available soon! Stay tuned and ensure you grab your spot for an unforgettable experience. Don't miss out! 🎫