The perfect venue for any occasion.
Enjoy direct access to world-class competitions, expert service, and delicious catering at Wellington International. Let our experienced team provide a turnkey service to suit all your group or individual needs.
The Tiki Hut
Middle of the Action
For those desiring a laid-back atmosphere, look no further than the upstairs level of the Tiki Hut.
The open-air venue lends itself to a fun-loving crowd right in the middle of the action. Up-close and personal with spectacular views of the International Arena and a variety of catering and beverage options to complement your event.
Ideal for groups of 30-50.
The Wellington Club
Perfect for Events and Groups
The Wellington Club serves as the premier setting for a wide range of events.
Cocktail parties, corporate luncheons, charity fundraisers, full-scale celebrations, and much more can be accommodated in this space.
We offer extensive decor options and floor-to-ceiling glass windows in an air-conditioned space to view the International Arena.
Ideal for groups of 75 to 175 people.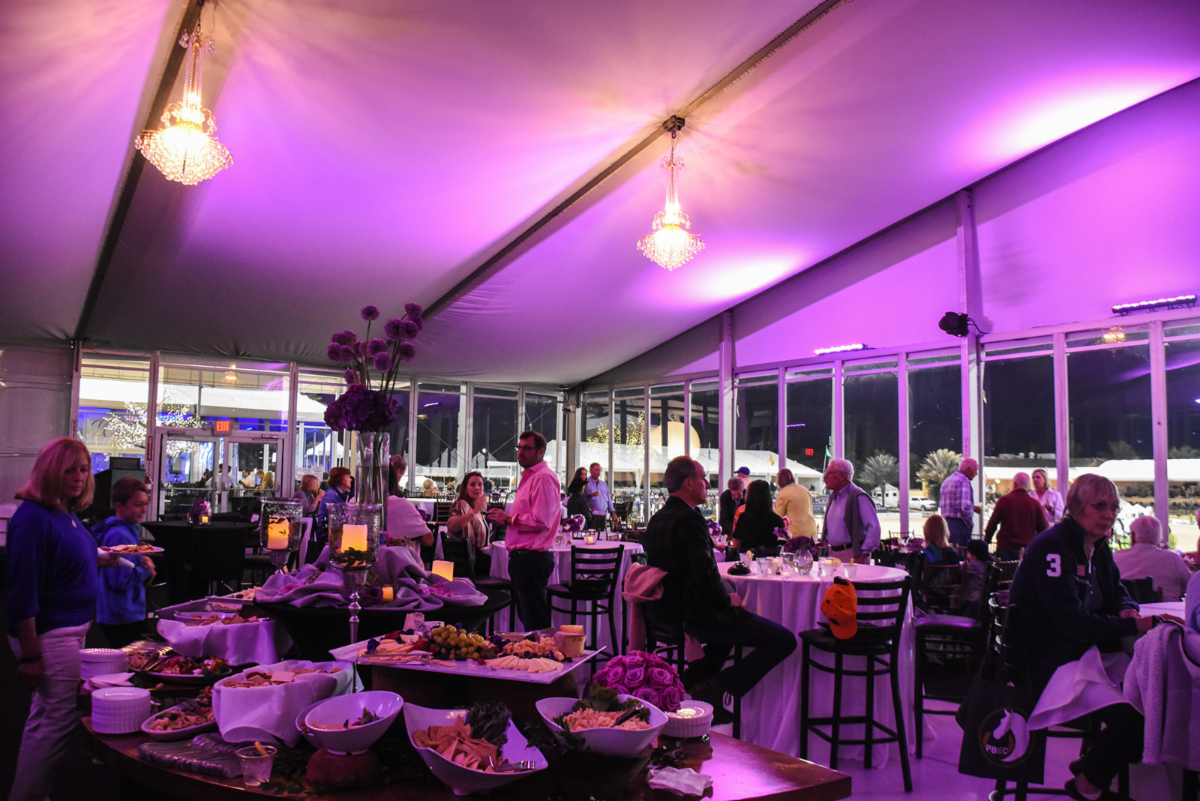 The Gallery
More Than Just a Great View
This dynamic venue combines floor-to-ceiling windows with an open-air front row to maximize your equestrian viewing experience.
The lively atmosphere and modern decor make this space perfect for cocktail receptions, product launches, celebratory parties and more.
The Gallery transforms into a nightclub following the Saturday Night Lights show each weekend, so join us and come hit the dance floor!
Ideal for groups of 75 to 175 people.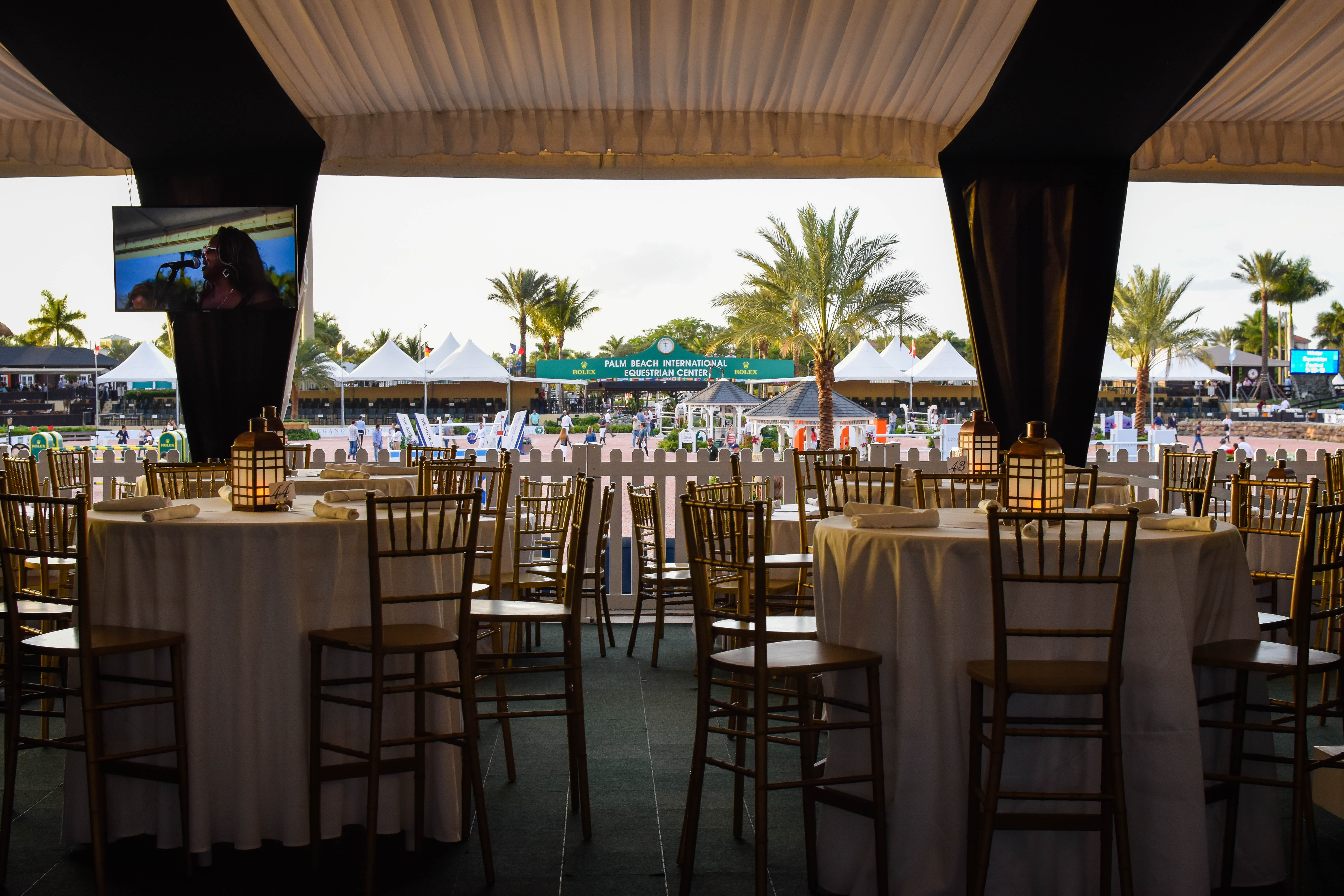 The Blue Ribbon Club
Prime Viewing
Our largest venue features an open-air concept with tiered rows for prime viewing of the competition at any angle.
The Blue Ribbon Club's versatility makes it the ideal venue for hosting fundraising events, corporate functions, and all larger functions.
The space features elevated décor and endless options for customization.
Ideal for groups of 200 to 300 people.
Additional Services
Event Concept and Execution
Floral Design and Venue Décor
Custom Menu Design
Onsite Signage and Graphics
Specialty Linens
Ice Sculptures
Photographer
Colored Uplighting
Photo Booth
Entertainment
Wi-Fi, Audio, and Visual Support
Valet Parking
Security
For any inquiries please visit the page below and fill out the form or email events@wellingtoninternational.com