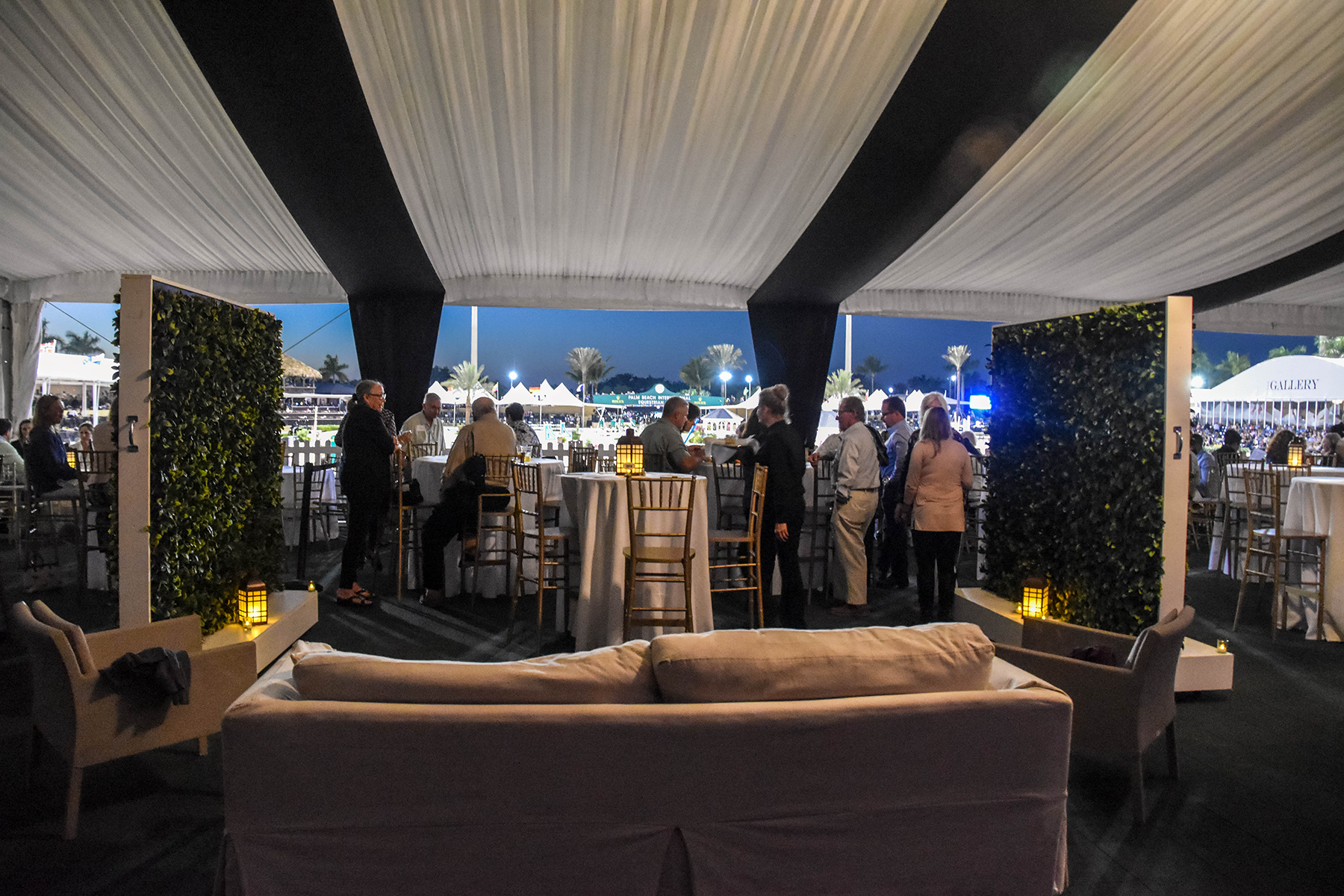 Saturday Night Lights
The Blue Ribbon Club offers prime viewing of the world-class show jumping competition in a lovely, open-air venue. Sold on a nightly basis, tables of eight, six, and four people are available nearly every Saturday evening. Included with your reserved table is a full buffet and open bar package. This spacious, tiered pavilion also offers customizable options for hosting large groups so grab your friends and family and secure your space now!
Available dates:
WEF Premiere, Saturday, January 7 - Battle of the Sexes
WEF 1, Saturday, January 14 - CSI 3*
WEF 2, Saturday, January 21 - CSI 3*
WEF 3, Saturday, January 28 - CSI 4*
WEF 5, Saturday, February 11 - CSI 5*
WEF 7, Saturday, February 25 - CSI 5*
WEF 8, Saturday, March 4 - Nations Cup 4*
WEF 9, Saturday, March 11 - CSI 5*
WEF 10, Saturday, March 18 - CSI 4*
WEF 11, Saturday, March 25 - CSI 4*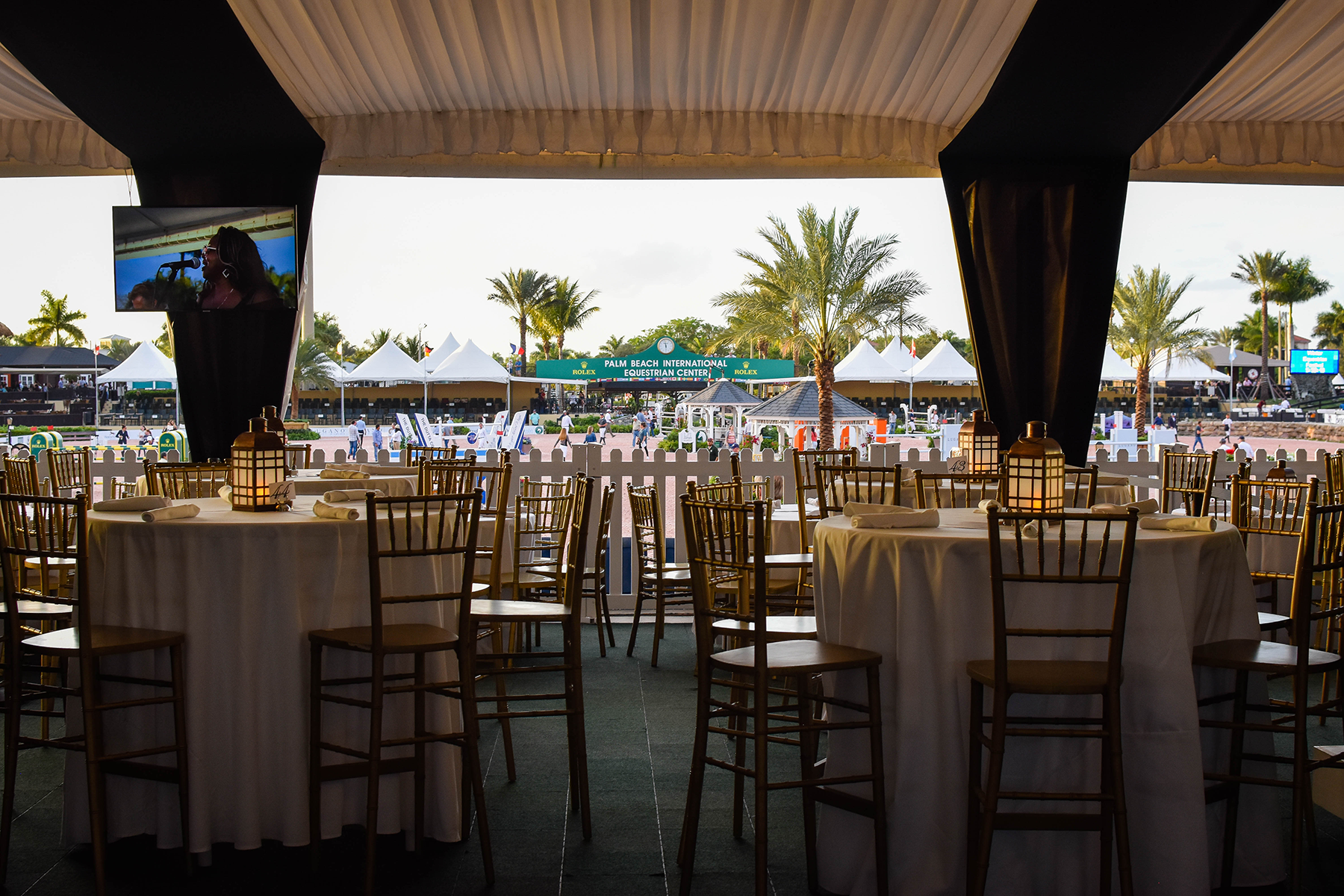 Sunday Brunch
Join us for an exciting new offering in The Blue Ribbon Club select Sundays for an unforgettable Brunch experience. Watch the International Arena competition while enjoying an extensive brunch buffet, open bar, and a complimentary glass of champagne upon entry.
Available dates:
WEF 3, Sunday, January 29
WEF 5, Sunday, February 12
WEF 7, Sunday, February 26
WEF 8, Sunday, March 5
WEF 9, Sunday, March 12
WEF 10, Sunday, March 19
WEF 11, Sunday, March 26