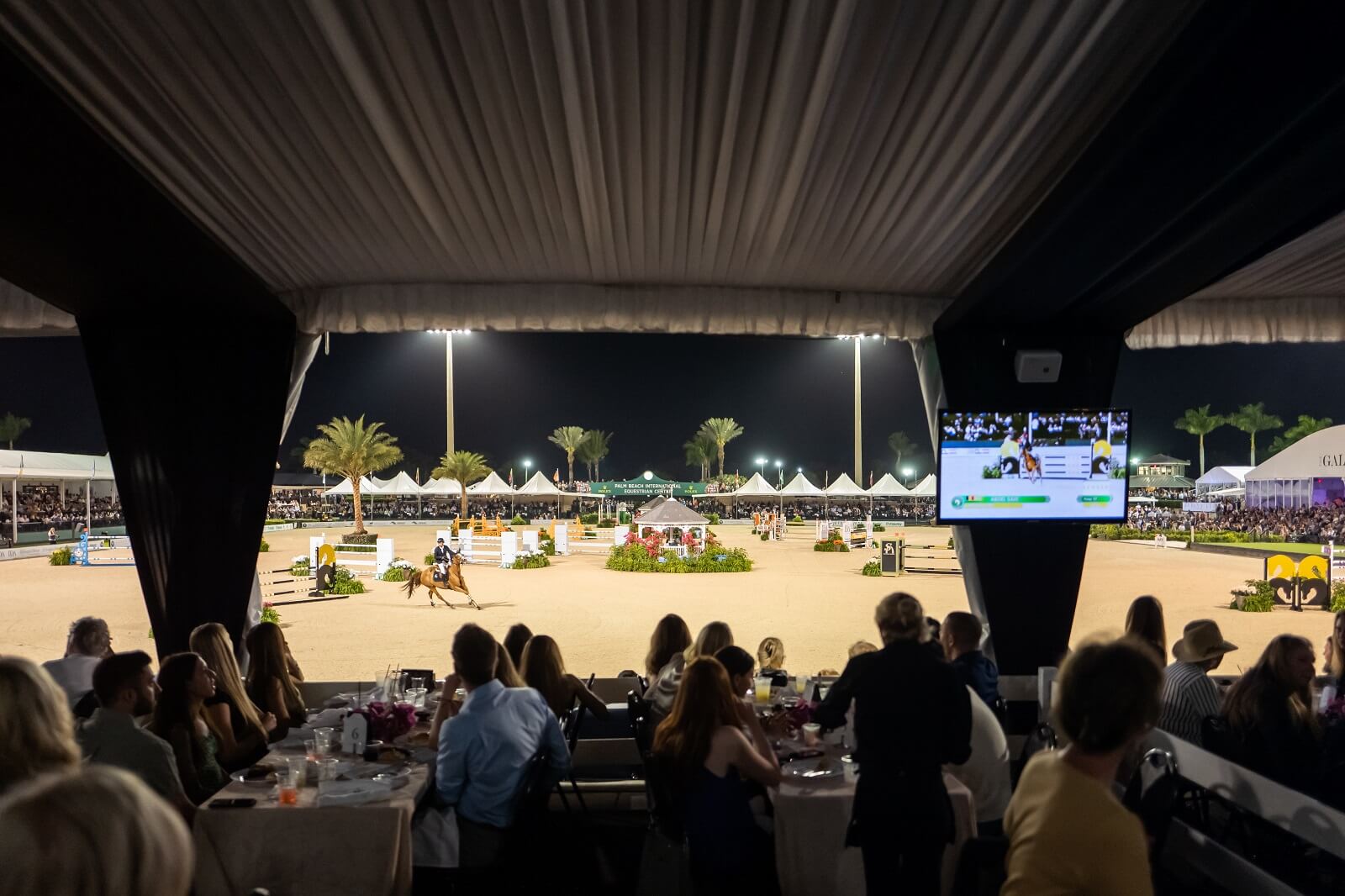 Blue Ribbon Club
An Upscale, Intimate Affair
The Blue Ribbon offers a more private setting to watch equestrian sport on Saturday nights during the Winter Equestrian festival, while still keeping guests close to the action.
Situated between the International Club and The Wellington Club, the Blue Ribbon Club present an eagle-eye view of the famous International Arena.
Individual tables are sold for 4 people, 6 people, and 8 people.
Available dates: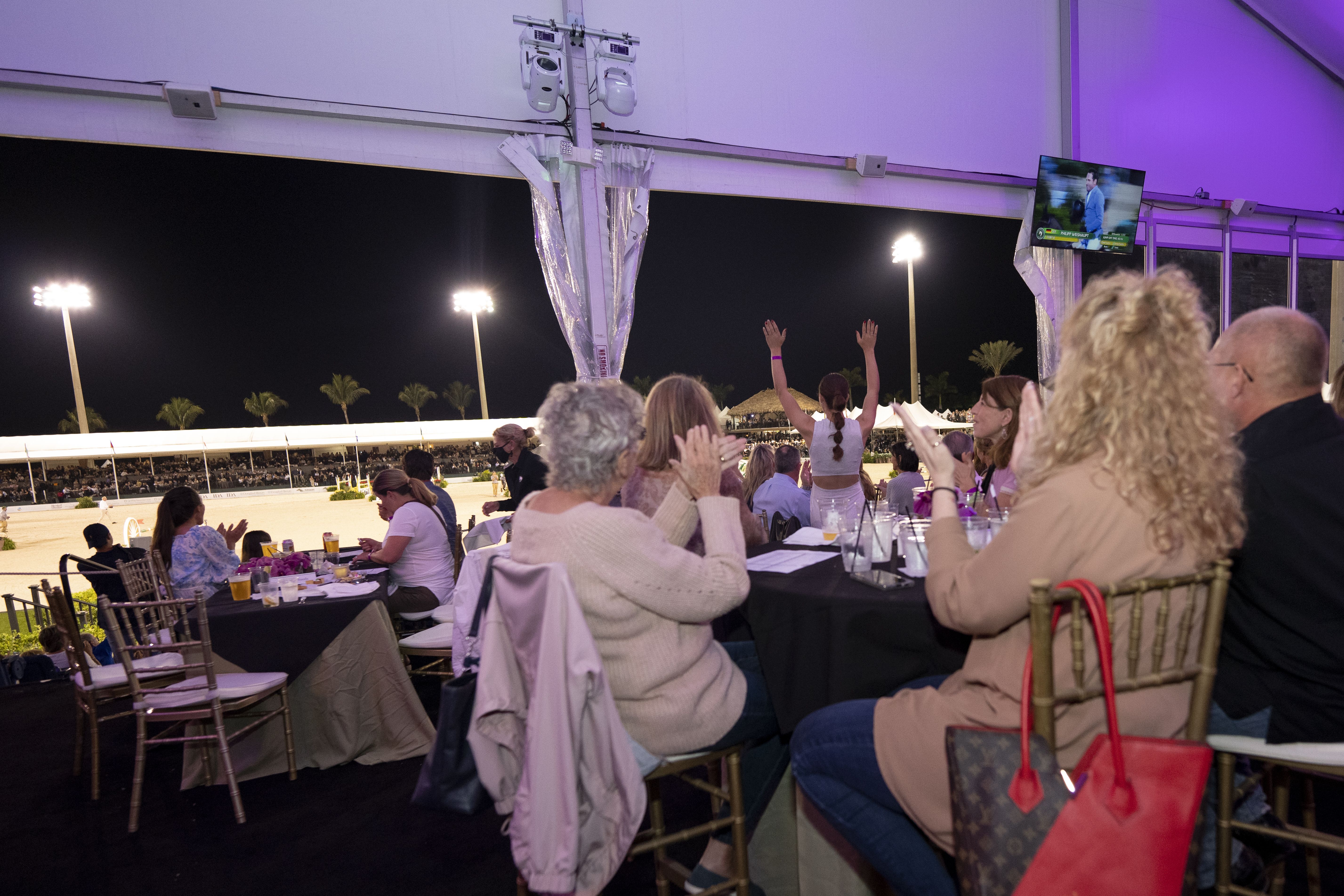 The Gallery
More Than Just a Great View
The Gallery features an elevated hospitality experience during the Winter Equestrian Festival.
Enjoy prime viewing of the competition in a semi-enclosed venue with general parking, full buffet, and signature bar package included.
Tables are available in The Gallery for all the CSI4* and CSI5* grand prix classes during Saturday Night Lights.
Following the competition, The Gallery transforms into a nightclub for those ages 21 and up. Full tables for 4 people, 6 people, and 8 people are offered.
Available dates:
** WEF 12, Saturday, April 1 - CSI 5*
21 and up during competition on this night only
The cost will be $50 per ticket
Tickets will only be sold at The Gallery door starting at 6 p.m.
Seating is first-come, first-served
Guests can enjoy the food vendors conveniently located on the terrace outside of the venue
A full bar will be available for beverage purchases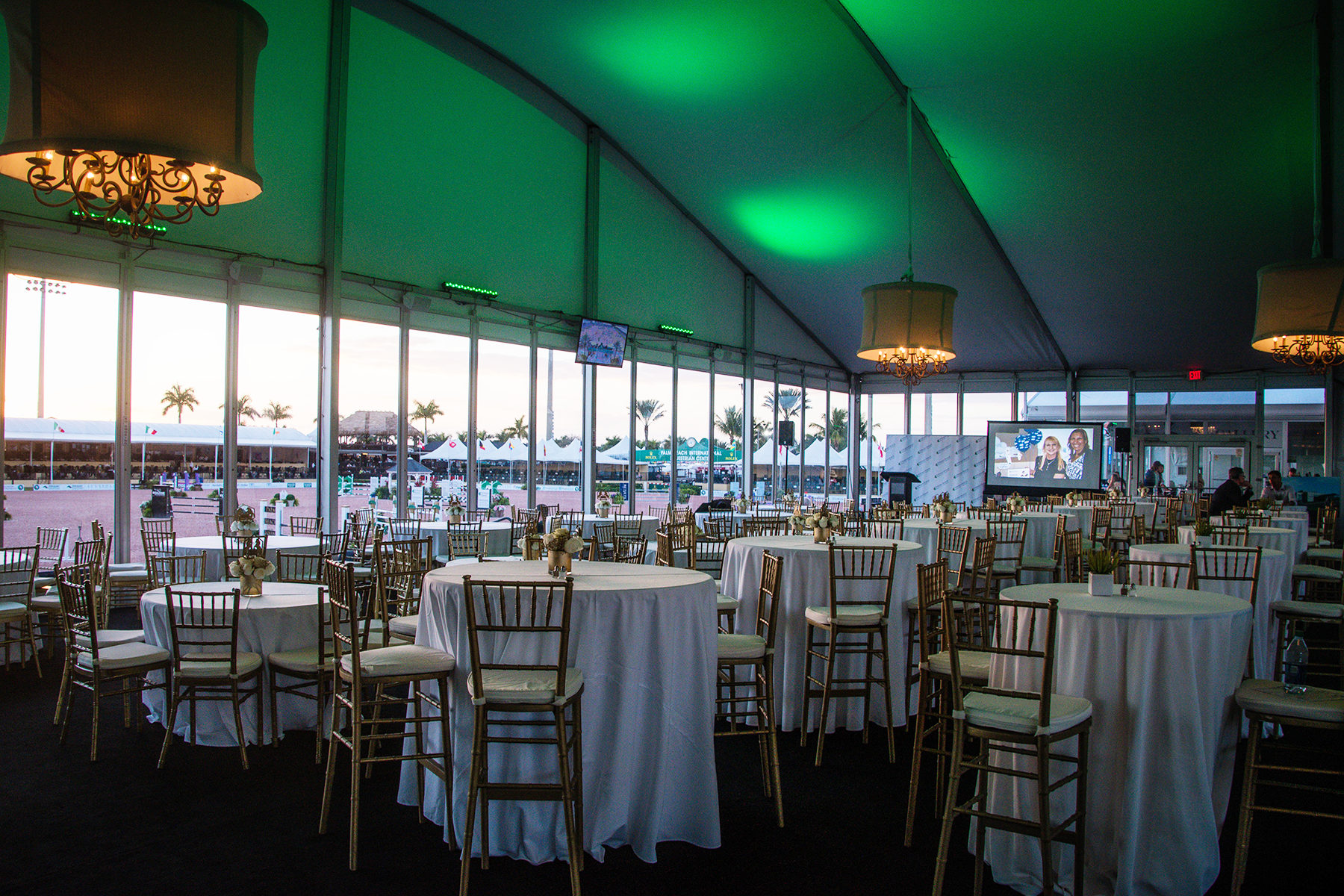 The Wellington Club
Don't miss any of the excitement in the casual but classy atmosphere of the Wellington Club. We will be offering hors d'oeuvres, a full buffet, carving station and dessert. Food will be complemented by open bar service. Our doors will open at 6:30 p.m. You can visit the link below to secure your tickets.
Individual tables are sold for 4 people, 6 people, and 8 people.
Available dates: